Athlete moving in Newport Beach, Orange, Los Angeles, Rancho Cucamonga, Long Beach, Irvine.
No hidden fees or extra charges
Professional, trained and uniformed movers
Guarantee of safety items under the contract
Payment after the work is done
Our Contacts
Address
224 Parkcrest, Newport Beach, CA92657
PUC License Number: MTR0191490
How to find a reliable moving company?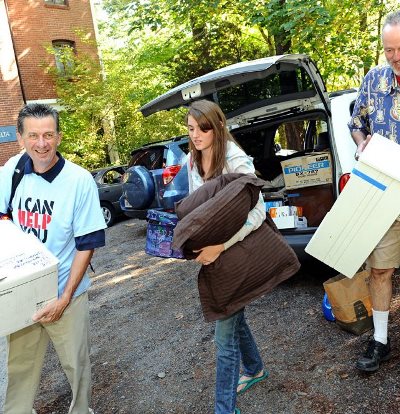 If you're a student in CA, moving can be a disruptive as well as a stressful event.
However, hiring the right moving company to move your belongings to or from school can really help you out.
A good moving company with experienced professionals in Orange County, Newport Beach, Riverside etc. can put your mind more at ease since you're guaranteed that your belongings are safe.
Student Moving: How to Find a Reliable Moving Company to Transport your Belongings
Tip 1: Reference from colleagues
Reference from colleagues in your schools who've recently hired a moving company can really be of great beneficial to you.
Basically, it is a reality that world- of- mouth advertisement is normally more reliable as well as effective than heavy promotions in fliers, phonebooks and newspapers.
Talk to as many people as you can till you get the right firm to move your belongings.
Tip 2: Getting multiple quotes
In your attempt to find a reliable moving company in Orange County, Newport Beach, Riverside getting multiple quotes from more than one moving firm is very important.
Avoid settling for the least expensive moving firm and never assume that you'll get better services by paying more cash.
Tip 3: Verifying that the firm is registered
Check with BBB i.e. Better Business Bureau in Orange County of any claims or complaints made against the company you intend to hire. Also, verify that the firm is registered with FMCSA i.e. Federal Motor Carrier Safety Administration.
Tip 4: Looking for a company offering insurance
Look for moving firms in CA who often offer insurance to protect against theft or damage of goods while in transit. Though you'll likely pay extra for insurance, it is a reality that the safety of your goods is worth the additional cost.
Tip 5: Questioning about how they pack
Question the moving firm you've chosen about how they normally pack as well as transport things. Additionally, it is also essential that you are sure about how the moving company keeps different items in their storage facilities.
If you will not have immediate access to your belongings, it's important that you know where the company's storage facility is located.
You can also find a reliable moving company in California by carrying out a thorough research in the internet.
Tip 6: How long has the company been operating?
When choosing a moving company in Newport Beach, Orange County or Riverside experience and track record is very important. The duration the company has been in business shows whether they can deliver what you want. For instance, how long have they moved students, and are they aware of the things the students have.
Tips 7: How soon can they move your possessions?
Before choosing a particular company, it is wise to know the speed they will be able to move your things from one point to another. If you want to move your belongings as fast as possible, are they willing to do it? Always pick a moving company that will not only transport your things safely but also quicker.
Tip 8: Check customer reviews
Most students who have hired the company in Orange County, Riverside or Newport Beach before will always give genuine feedback concerning the services. Be sure to go through what they have said and also check the company ratings. The company's social media pages such as Twitter, Facebook or LinkedIn can give you a clear picture of the company's relationship with customers.
Tip 9: What do their charges indeed include?
It is vital to understand what their charges include and what you may have to top up. It is good to know that low-charges might not be the final bill. Most companies may later include extra fees such as fuel charges. Also, rates may differ on specific days and seasons. Check whether the prices will be different if their transport your belongings on the weekend as opposed to weekdays.Most students caught off-guard when the moving estimate almost doubles the original estimate is very common. Some refuse to pay until someone takes them through the bill step by step. You may come to know that the charges were for extra services you may not have anticipated. Hence, do not be caught off-guard, check or ask questions to be clear.
Tip 10: How active is the company in the community?
If the moving company care about people living in Riverside, Orange County or Newport Beach, there are high chances that they will take good care of you and your belongings. A reliable company is not a one night stand; they want to create a committed relationship with you so that they can move your friends, colleagues and many other students.
Tip 11: How reliable are their staff?
Even though this factor is not common, there are several cases where a moving company is impressive, but the staffs are unprofessional. You do not want a shady person to handle your possessions, particularly if some things start vanishing in his pockets when loading or offloading.
Some staffs may not be engaged in stealing, but they may not be able to take care of your properties. Also, the personal loading a box to the van may be careful, but the one offloading may not handle with care. Just like choosing a reliable company, it is wise to select stable staffs. It is essential to be cautious of the kind of people who will be touching your things.
Tip 12: Check the mover complaint registry
An excellent place to do a bit of research on a moving company is complaint registry. Here, you will get helpful information from people who have bad and good stories about the moving companies. Moreover, while checking out moving companies, if you have a story to share that you think can help other students, share your opinion as well.
Tip 13: Is the moving company capable?
In the past, students did not have many things. They could quickly pack their things, load them on the bus to be move from one place to another. Today, a lot of things have changed. Most students have their apartments, and so many possessions need to be moved. Hence, a moving company should have the capacity to load, move and offload the required belongings safely and quickly.
Bottom-line
When choosing student movers in the LA area, you need to be very careful. Do not make the judgment in a rush to regret later. Make sure you pick a moving company that is honest, affordable, safe and quick.
Last, but not least, you must ensure that you get the contacts of the moving company you've hired so that you can communicate with them in case of anything.
Ensure that you make use of the aforementioned tips if you want your belongings to be transported safely in Orange County. Thank you.