Moving from Los Angeles to San Francisco with Qshark
No hidden fees or extra charges
Professional, trained and uniformed movers
Guarantee of safety items under the contract
Payment after the work is done
Our Contacts in Los Angeles
Address
3755 Vinton Ave, Apt.2 , Los Angeles, CA 90034, United States
While we all love the laid-back, sun-kissed style of Los Angeles, San Francisco is also known as the City of Love or one of the most exciting cities in the United States.
Whether you're moving for work, pleasure, or even love, you'll be hard pressed to find something unlikeable in one of the most loveable and livable cities in the world.
However, before you get too excited, let us help you, your loved ones and your belongings arrive to your new city safely and in one piece.
Moving From LA to SF – Why You Should Use Our Services
Packing up your belongings and moving across the country from Los Angeles to San Francisco can be an exciting affair. However, it can also be an extremely stressful and messy one.
Throughout our existence, we accumulate memories and personal belongings that mark specific chapters in our lives. This is why, unless you practice the minimalist lifestyle, moving yourself and all of your belongings to another city is no small matter.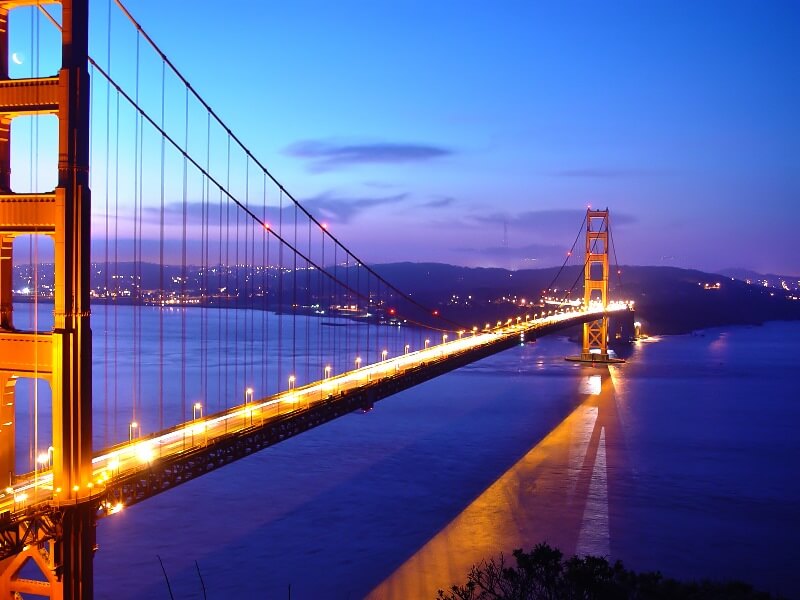 We all have heard of the horror stories involving unscrupulous moving agencies who damage and even outright steal the very items that they have been tasked to take care of.
Alongside the stress of organizing your move, you'd also need to put up with unfriendly or even downright rude movers who are more interested in slacking off than actually working.
Finally, the logistics of hauling your entire life's belongings safely across long distances without incident is another challenge all on its own. Imagine your precious family heirlooms being handled by untrustworthy individuals who have no interest in doing a good job.
This is why you should not settle for less. On top of that, don't pay a group of goons for the benefit of having your personal belongings thrashed. As a consumer, it is your right to receive top quality service that you deserve.
This is why at our moving company, we have put together a team of moving professionals who are friendly, dedicated and most importantly, responsible, to provide you with a stress-free moving experience.
We understand that moving can be a difficult time for any family or individual. Because of that fact, this is why our team has been trained to ensure that all of the items that have been entrusted to us are handled with superior levels of care.
Packed For Your Peace of Mind
Each and every item that you have entrusted to us is carefully wrapped and then packed into boxes for easy transport. Along with this, all of our boxes are clearly labeled in order to ensure easy loading and unloading.
If you are particular with how your belongings are packed, you don't need to worry. This is because our team of moving specialists are more than happy to work with you to ensure that your belongings are packed and arranged just the way you want them to.
If you are stressed about dismantling furniture fittings and other items, then take a step back and let the professionals handle it. Our crew has been trained in all aspects of dismantling, packing as well as final reassembly and placement of furniture.
Don't sweat the small stuff and instead, let us lend a hand. We understand the significance of personal belongings and how even the smallest item can be massively important from an emotional standpoint.
Qshark Moving Company – Experts at Your Fingertips
We don't just employ anyone. Our team of moving specialists has been screened and trained to ensure that they are able to meet our stringent set of standards.
Besides employing a team of skilled moving experts, we practice the LEAN management system. This means that all of our internal processes are optimized to ensure maximum efficiency.
All of this translates to lower operating expenses and costs, which means lower rates for our clients as a result.
With us, you will be able to enjoy super-affordable prices, coupled with the services of a skilled and dedicated moving agency that prioritizes customer satisfaction and safe transport above all else.
Conclusion
Moving to a foreign place can be stressful and difficult. Whether it's a new job, a new home, or even a new opportunity, leaving behind everything you know and love is hard emotionally as well as physically.
It doesn't help that you might also be at the hands of unreliable or even unethical movers who won't think twice about stealing or damaging your belongings. This is why you should not leave anything to chance and give us a call today.
If you hire us, moving will no longer have to be a tedious event. All you have to do is leave all the hard work to us and just relax and take a break. After all, moving is already hard enough without you having to worry about the whole transferring process.
Contact us today for any questions or concerns regarding our services. We would be more than happy to help you start a new life in San Francisco – with little to no stress.