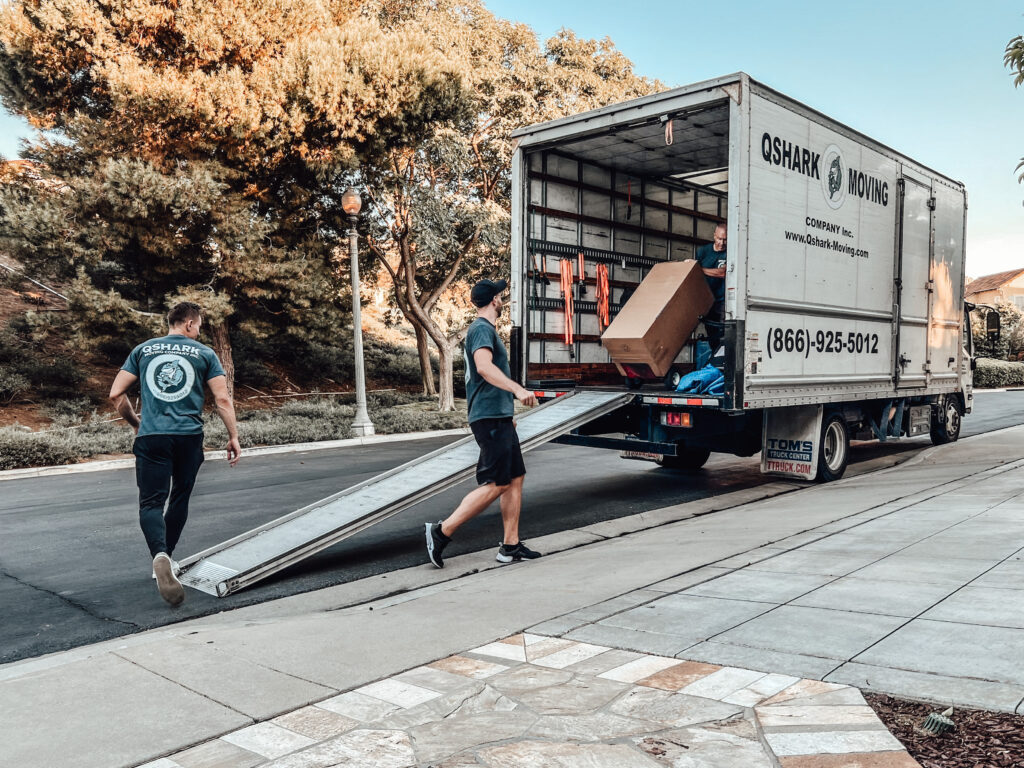 Moving office can be an incredibly stressful process. Luckily, there is an easy way to ease the burden and make the process streamlined and relatively painless. Here is why self-storage is an essential partner when moving office. Together we came up with these Self-Storage Tips!
Moving office made easy with a self-storage unit
Any move is stressful. It is said that moving home is one of life's most stressful events. I would argue that moving office is even more so! Moving office can be a logistical nightmare and has the added burden of making sure the disruption is kept to an absolute minimum to ensure the loss of business is negligible.
This is why anything that helps the process is a huge boon. Here are the top 5 self-storage tips that can help with an office move.
Allows you to move in stages
Rather than the entire move happening all at once, a self-storage unit allows you the flexibility to move at a more leisurely pace. This is especially relevant if you don't have early access to the new premises.
A self-storage unit can be used to store non-essential items like archived documents, excess furniture etc., in advance. This means that come moving day, it is only essential and mission-critical items that need to be moved. A self-storage unit can be rented for short periods, so you only need to rent it for the period you need.
Lets you organize without the clutter
Moving the contents of an entire office takes time, but so does getting everything organized in your new office. This can be time-consuming and stressful and is even more so if the office is full of packing boxes and clutter.
A self-storage unit lets you store everything in a clean, dry, and secure environment for as long as you need. This allows you to get organized in stages and streamlines the whole process.
The perfect solution if you are downsizing
With businesses facing rising costs on every front, many firms are looking to downsize premises to help cut costs. This presents a problem with how to create space to accommodate the contents of a larger office.
Self-storage can come to the rescue. A storage unit allows you to store non-essentials that you previously had space for. You can even book a "locker" storage unit for archived documents and ease the space burden on your new premises.
Another problem with downsizing is what to do with excess furniture and equipment. Some of this can be valuable, and getting rid of it in a hurry can mean losing money on it. A self-storage unit can give you the time to decide how best to dispose of it.
It also allows you the time to ensure that you don't dispose of furniture or equipment that you subsequently discover you need.
Peace of mind
With soaring stress levels, anything that can give you some peace of mind has got to be a good thing!
Self-storage units are safe, dry, and convenient. You can relax knowing you're your belongings in interim (or long-term) storage are protected by multi-layered security and are safe in a dry and clean environment.
Cuts the costs of moving
Rather than being seen as just another moving expense, self-storage units can actually save money.
Firstly, self-storage units are available in a wide range of sizes, so you only pay for the storage you need, for the time you need it. This makes them an extremely cost-effective storage solution.
When this benefit is paired with the overall smoothing of the moving process, it greatly reduces a business's downtime at a minimum cost.
They also provide a cost-effective way of renting extra space without many of the associated costs. This allows businesses to move to premises that otherwise would have been too small. With heating and power bills soaring, this can help to dramatically cut overheads.
Conclusion
If you are planning an office move, then a self-storage unit should be at the very top of your to-do list! Self-storage units can save you money, make a move go far smoother, and greatly reduce the stress of moving. Check out our pricing for storage by requesting a moving quote here! More moving and self-storage tips are coming soon!