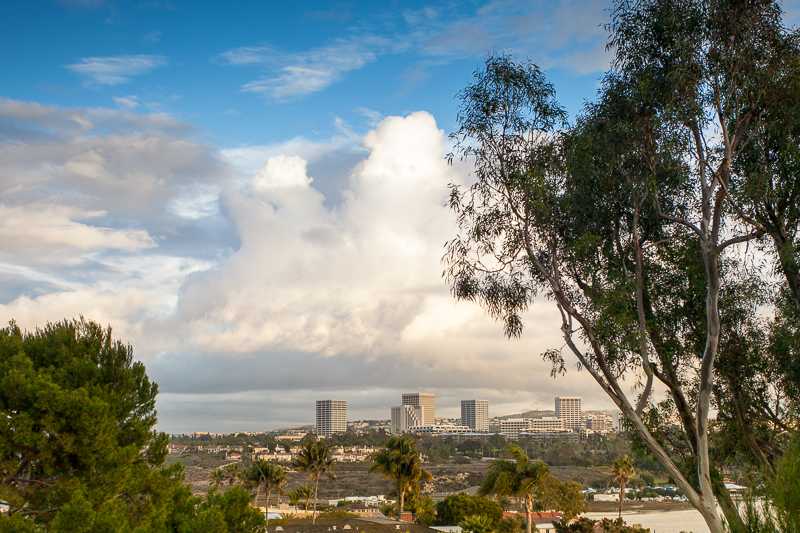 Choosing the wrong moving company Irvine can costyou more than the moving fee. The tips below are designed to help you choose areputable and professional moving company. Don't let yourself be the nextmoving company horror story! If you have little time to pack and move, thenhiring a moving company is one of your only options. Sure, you might getfriends and family to do it, but like most things, how do you think that willturn out? This might be a good option if you don't like your belongings.
While you await recommendations from friends andcolleagues and spend your time scanning the internet for good moving companies,here are ten simple tips aimed to help you choose the right moving company:
1. If any of your friends suggest a name of amoving company, ask them about every detail of their moving experience. In caseyou have shortlisted some names from the net, call each company representativefor a detailed discussion, so that you can get all your doubts andapprehensions cleared the table. You would also know about the kind of servicesthey offer, rates, discounts, etc.
2. If the first interview with a moving company issatisfactory, it makes sense to visit the company's premises personally. Thevisit immediately tells you several things: their professionalism, their scaleof operations, and more. You would know whether they provide excellentrelocation services to big corporate customers only or take care of smallerdomestic customers equally well.
3. Make sure that you check their business recordswith BBB (Better Business Bureau). Check out on how they have dealt withcustomer complaints and what the volume of unresolved cases is.
4. Two critical quality standards in the relocationindustry are ISO and FAIM. Does your chosen moving company follow theguidelines as stipulated by these authorities?
5. It is recommended not to use the services of abooking moving company. Such companies get the moving done by someone else andearn a commission from the perfect deal.
6. Never deal with a moving company which dealswith cash.
7. Check whether the moving company of your choicehas any business affiliation with a larger corporation whose businessprinciples they follow.
8. Find out whether the amount of moving insurancecoverage which the company offers would prove adequate for you and whether suchcoverage is underwritten by a lawyer.
9. Accept the moving estimate provided by themoving company only after they have physically inspected your premises and thevolume of goods to be relocated.
10. All additional costs for moving labor, packinglabor ought to be included in the price. This would prevent any last minutesurprises for you after you have reached your destination.
The ten tips are expected to help you find the mostsuitable moving company Irvine. But before you sign on any dotted line, in theform of a moving contract, make sure that you have thoroughly understood alltheir terms and conditions. If needed ask questions, being ignorant sometimesis good for your moving experience. Also you can order mover from our order form or call us for any questions +1(949)612-7703
Why It Makes Sense To Hire A Moving Company
People are no longer glued to one location or one job. The globalized world has come with its own share of changed dynamics. There is a regular need to move from location to another. Apart from changes in jobs and businesses, many of us often relocate because of new houses and so on. The moot question which comes to our mind is whether we should try and hire a suitable moving company. When it comes to moving and relocating there are quite a few things which need to be taken into account. It is about planning well in advance and getting to know the basics of moving personal belongings from one place to another. Here are a few obvious reasons as to why it makes sense to hire these professionals.
Lack Of Time
Most of us lack time even to carry on our day to day activities. In such situations, moving from one place to another and that too within short notice would certainly become a big challenge. In situations where time is a big challenge, it always makes much better sense to hire these quality packers and movers. Distance Could Be A Factor The distance that you are planning to move is also something which needs to be kept in mind. Shorter the distance the lesser the complexities and the more the distance, you certainly will have that much more difficulties coming your way. Therefore if you are planning to move to a place which is around 300 to 500 miles would be advisable to see the services of experienced and professional packers and movers. Further when you are moving across states or across international boundaries, there is no other option but to hire these professionals. The Best Of Packing And Handling Packing, loading, unpacking and then putting in place household belongings is a big task. It would be impossible for the customers to do this on their own. Lack of time, lack of resources and lack of time are the three main factors why it always is prudent to hire a good moving company. They have the infrastructure and wherewithal to handle packing, loading and unpacking of small and bulky items professionally and without causing any damage.
The Number Of Items To Move
Any modern day home with a family would most likely have quite a few things to move, it could range from bureaus, furniture, cars, various household and kitchen items and even pets in some cases. Such big numbers of article cannot be moved easily without the help and support of these professionals. They know how to do the best job of it and that too within a reasonable period of time. They can do it without causing too much disturbance to the normal way of life especially when you have a busy schedule and when you children to and other members to take care of.
Do You Have Help
Many of use often believe that we can get the entire packing and moving done with the help of a few persons. But when we actually get into the job we might find how difficult or tough it is to do it with one or two persons. Hence, instead getting into untested waters and paying the price, it would be better to hire professionals who could do a much better job of it.
Do They Offer You Value For Money
When hiring moving companies, big or small, you must be aware of the cost that comes attached with it. Even moving small distances these days is quite expensive. Therefore you must do your research properly. You must look up at least five or six packers and movers, find out the approximate cost and then come to a decision as to which the best option is. If you compare the rates offered by reputed and professional movers with your own DIY options, you will realize that there is nothing significantly different which you will get by doing the job yourselves. The value for money that they offer is most certainly something which would far outweigh the savings that you may make by trying to do the job yourselves. Hence, there's no doubt at all that there're obviously a number of obvious reasons as to why it makes sense to hire these professionals. You can rest assured about a good nights' sleep and be sure that your belongings will be properly transported from one place to another.