Irvine Moving Company | QShark-Moving Company | Trusted And Reliable
Experience the Hassle-Free Move with Irvine Movers - Qshark Moving is your Trusted Irvine Moving Company.
Estimate your moving cost for free:

Welcome to Irvine
$850,000
Median Home Value
Moving to Irvine
Irvine is a master-planned city located in Orange County, California. It is famous for its neat-as-pin neighborhoods, excellent schools, and wide range of career opportunities. It was founded in 1971 by the Irvine Company. The city was planned and designed with a motive to make it a self-sufficient place. It has the perfect balance of residential, commercial, and industrial areas. What more? University of California in Irvine is among the top-rated public universities in the US.
Irvine also houses major companies like Allergan, the Irvine Company, and Western Digital. The city's economy is primarily driven by technology, healthcare, and real estate, making it one of the wealthiest cities in Orange County.
It is considered the heart of Orange County for its abundance of beautiful parks and open spaces. Great Park is the largest urban park in Orange County and features over 1,300 acres of recreational activities.
Irvine is also famous for its diverse population, with most of the residents hailing from all over the world. The city houses a large Asian-American population, with a major portion of residents from China, Taiwan, and Korea.
Lastly, the city is a well-planned and highly desirable option for livingconsidering the excellent schools, job opportunities, and a high standard of living.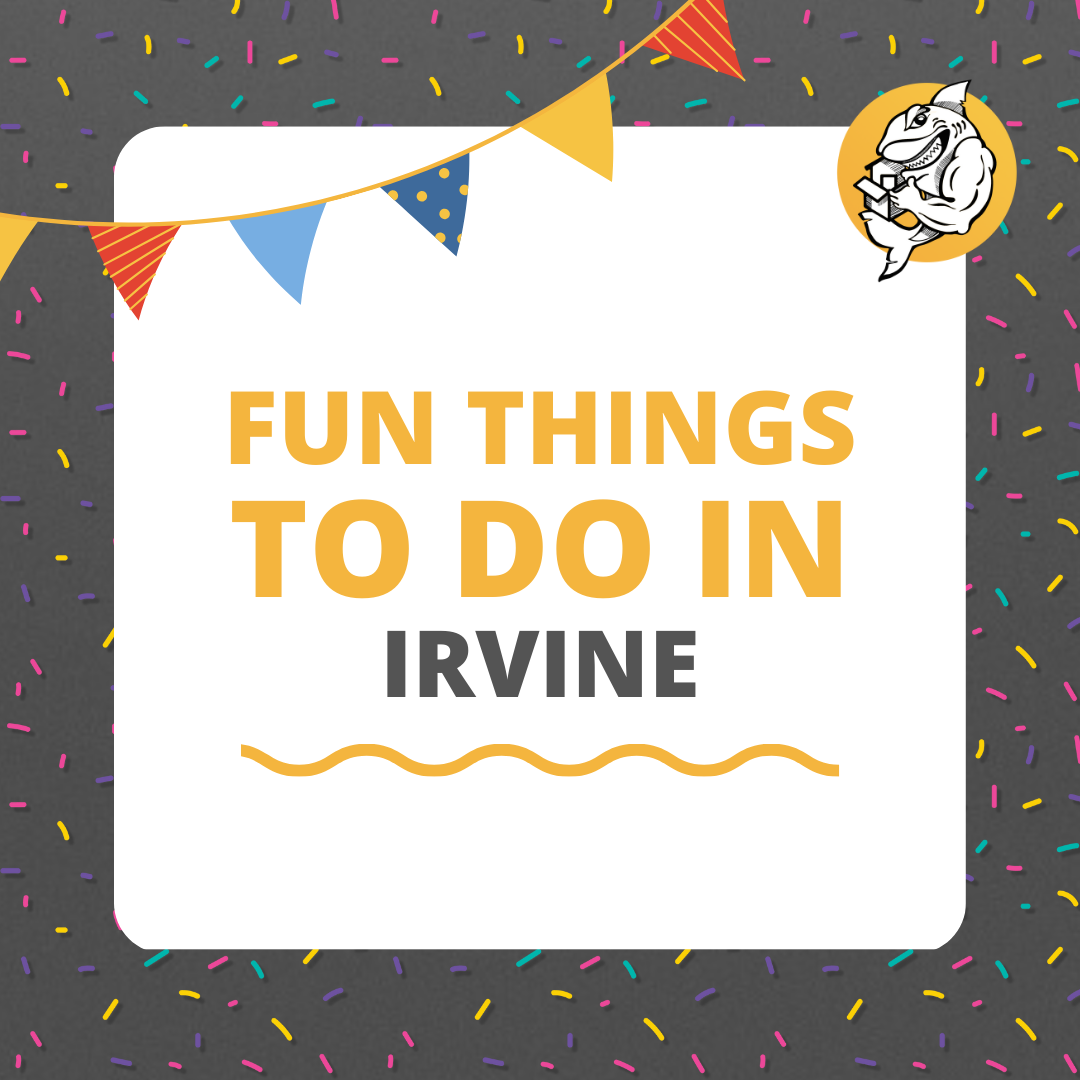 Fun things to do in Irvine
Visit the Orange County Great Park: This expansive park with a variety of activities to enjoy such as a carousel, hot air balloon rides, and a farmers market.
Explore the Irvine Spectrum Center: This outdoor shopping mall offers a variety of shops, restaurants, and entertainment options, including an IMAX theater and an ice skating rink.
Take a hike in Bommer Canyon: This natural reserve offers beautiful hiking trails with views of the surrounding hills and canyons.
Visit the University of California, Irvine: The UCI campus offers a variety of cultural and educational activities, including art exhibits, lectures, and performances.
Play at Wild Rivers: This water park offers a variety of water slides and attractions, perfect for a hot summer day.
Shopping at South Coast Plaza: This upscale shopping center features over 250 stores, including designer boutiques and popular brands.
Enjoy the Arts: The Irvine Barclay Theater and the Segerstrom Center for the Arts are two venues that offer a variety of performances from classical music to Broadway shows.
Visit the San Joaquin Wildlife Sanctuary: This nature reserve is home to a wide variety of wildlife, including over 200 species of birds, and offers hiking and biking trails.
Go to the Adventure Playground: This playground is designed for kids to explore, create, and play in a natural setting.
Finding the Best Movers in Irvine, CA
Moving can be a stressful and challenging process, but it doesn't have to be with the help of professional movers. With so many options to choose from, finding the best movers for your move can be overwhelming. That's why we've put together this guide to help you find the best moving company in Irvine, CA to make your move as smooth and stress-free as possible.
What to Look for in Movers?
When it comes to finding the best movers in Irvine, there are a few key factors to consider:
Reputation: Look for movers with a solid reputation for providing quality and reliable services. Check online reviews, testimonials, and ratings from past clients.
Insurance: Make sure the movers you choose are fully insured and licensed to protect your belongings in case of any damages or accidents during the move.
Experience: Experience counts when it comes to moving, so look for movers who have been in business for a while and have experience handling various types of moves.
Availability: Make sure the movers you choose are available on the date of your move and can accommodate your specific needs.
Price: Get multiple quotes from different movers to compare prices and find the best deal that fits your budget.
Why Choose Local Movers?
If you're moving nearby, it's best to choose among local moving companies in Irvine. Local movers know the area better and help with a more efficient and cost-effective move. They also have the necessary equipment and resources to handle the specific challenges that come with moving to Irvine.
What Are the Benefits of Hiring Long Distance Movers in Irvine
If you're moving out of Irvine to another state, it's best to choose long distance movers. Long distance movers have the experience and resources to handle long distance moves, including the logistics and coordination involved. They can also provide a more reliable and stress-free move as they take care of all the details, from packing and loading to transport and delivery.
How Much Do Movers Cost in Irvine, CA?
The cost of movers in Irvine depends on the distance of the move, the size of your home or office, and the services you need. On average, movers in Irvine, CA, can cost anywhere from $500 to $2,500 or more. To get a more accurate estimate, it's best to get multiple quotes from different movers and compare prices.
FAQs about Irvine Moving Company
What do movers typically include in their services?

Most movers offer a range of services, including packing, loading, transport, delivery, and unloading. Some movers also offer additional services, such as packing supplies, insurance, moving, and storage in Irvine.
Do movers offer insurance for my belongings?

Yes, most movers offer insurance for your belongings. Make sure to choose a mover that provides full insurance coverage to protect your belongings in case of any damages or accidents during the move.
How long does it take for an Irvine moving company to complete a move?
The time required to complete a move depends on a lot of things like;
the distance of the move,
the size of your home or office, and
if there are any additional services that you need.
Typically, a local move takes somewhere from a few hours to a full day.
Conclusion
When it comes to moving, it's important to choose a reputable and experienced company. Qshark Irvine Moving Company offers a range of services, from local to long-distance moving, commercial moving, and even piano moving. With so many moving companies out there, it often gets overwhelming to select which company will match your needs. Whether you're moving within the city or to another state, you can trust the professionals at Irvine Movers to handle your belongings with care and get you to your new home quickly and efficiently. So, if you're looking for a stress-free and hassle-free move, look no further than the QShark Moving Company.
In conclusion, Qshark Movers is dedicated to providing top-notch moving services to our clients. We offer a range of services to make your move as seamless as possible, from local to long-distance, commercial, and even piano moving. With the most reliable movers, you can trust that your belongings will be handled with care and that you'll get to your new home quickly and efficiently. So, if you're planning a move, make sure to consider the best movers in Irvine for all your moving needs.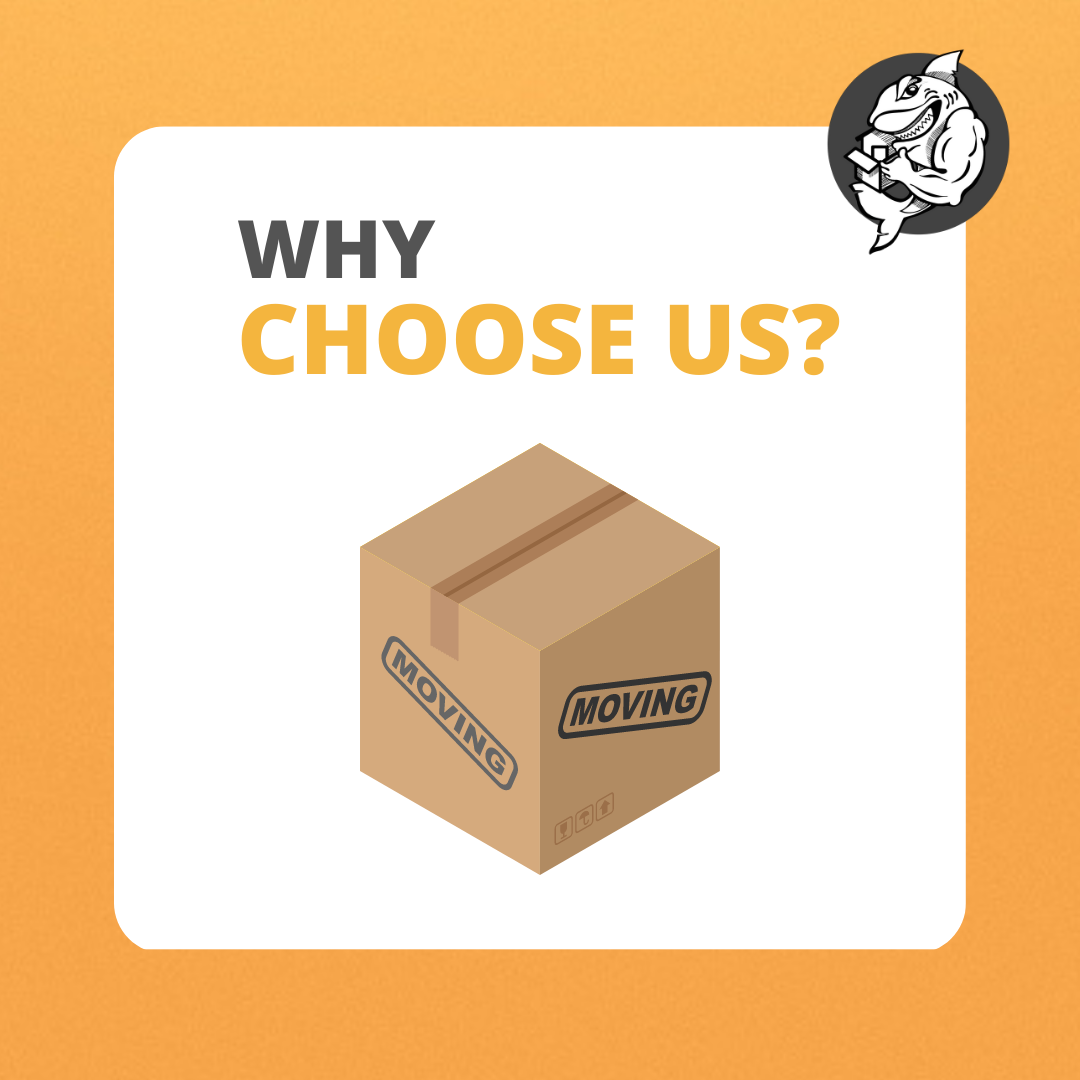 Why choose us as your Irvine Moving Company?
There are many reasons why you should choose our Irvine moving company. Here are a few examples:
Experience and Expertise: Our company has been serving the community for many years and has the experience and expertise to handle any type of move, whether it's a small apartment or a large home.
Professional and Friendly Staff: Our team of movers are professional, friendly, and efficient, ensuring that your belongings are handled with care and that your move is as stress-free as possible.
Competitive Pricing: Our company offers competitive pricing and provides written estimates, so you know what to expect and can budget accordingly.
Licensing and Insurances: Our company is licensed and insured, which gives you an added peace of mind that your belongings and property are protected during the move.
Attention to Detail: Our company pays attention to detail, ensuring that every item is properly packed and transported, and no item is left behind.
Long Distance Moving Service:
Local Moving Service:
Brea
Buena Park
Cypress
Aliso Viejo
Fountain Valley
La Palma
Laguna Beach
Los Alamitos
Santa Ana
Garden Grove
Yorba Linda
Laguna Niguel
Laguna Woods
Placentia
Villa Park
Stanton