License and Insured Movers
Estimate your moving cost for free: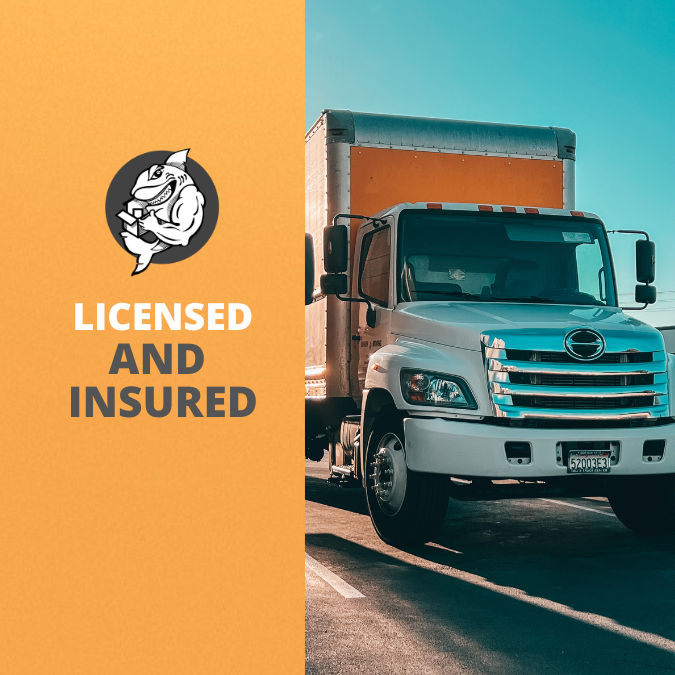 Qshark: A Licensed and Insured Moving Company
At Qshark Moving Company, we firmly believe in offering our customers nothing but the best. One of the ways we guarantee this high level of service is by being a fully licensed and insured movers insured movers. Our commitment to protecting our customers and employees is uncompromising. We don't just meet the industry standards—we strive to exceed them.
Why Licensing and Insurance Matter
When it comes to moving services, licensing and insurance play a crucial role. Here's why:
Trust: Being licensed means we're accountable to regulatory bodies, and being insured means we're prepared for unforeseen circumstances. This establishes a level of trust between us and our customers.
Protection: Our insurance coverage means that in the unlikely event of damage or loss, our customers' belongings are protected. It also means our employees are covered, which is equally important to us.
Professionalism: Licensing and insurance underline our dedication to professional conduct and services. When you see our credentials, you can rest assured you're dealing with professionals.
Dedication to Excellence
At Qshark, we consider licensing and insurance as more than just legal obligations. For us, they are a pledge of commitment to:
Maintain a high standard of service quality
Uphold ethical business practices
Provide consistent and reliable moving services
By ensuring our services are compliant with all relevant rules and regulations, we offer you a stress-free moving experience. We take our role as your trusted moving partner very seriously and continually work to uphold that trust.
It is our hope that when you think of Qshark, you don't just think of a moving company. You think of a licensed and insured moving company committed to protecting your interests every step of the way.
Licensed to Perform Moving Services in California
One of the essential markers of a trustworthy moving company is having a proper license. Qshark Moving Company is proud to hold the license MTR0191490, issued by the Bureau of Household Goods and Services (BHGS), part of the Public Utilities Commission (PUC) of California.
Understanding PUC and BHGS
The Public Utilities Commission (PUC) is a regulatory agency that ensures utility services, including moving companies, operate in the public's interest.
Bureau of Household Goods and Services (BHGS)under the PUC, is specifically responsible for overseeing and licensing moving companies in California.
These institutions are vital for maintaining the high standards of service quality in the moving industry. They ensure that all licensed moving companies comply with the state's rules and regulations.
Our License Number: MTR0191490
Qshark's license number, MTR0191490, is a testament to our dedication to professionalism and compliance. Customers can easily verify this license online by visiting the BHGS enforcement page. By holding this license, we confirm that we have met all of California's stringent requirements to operate as a moving company.
This license is more than a number—it represents our commitment to:
Upholding state regulations
Following fair business practices
Ensuring the safety and protection of our customers' belongings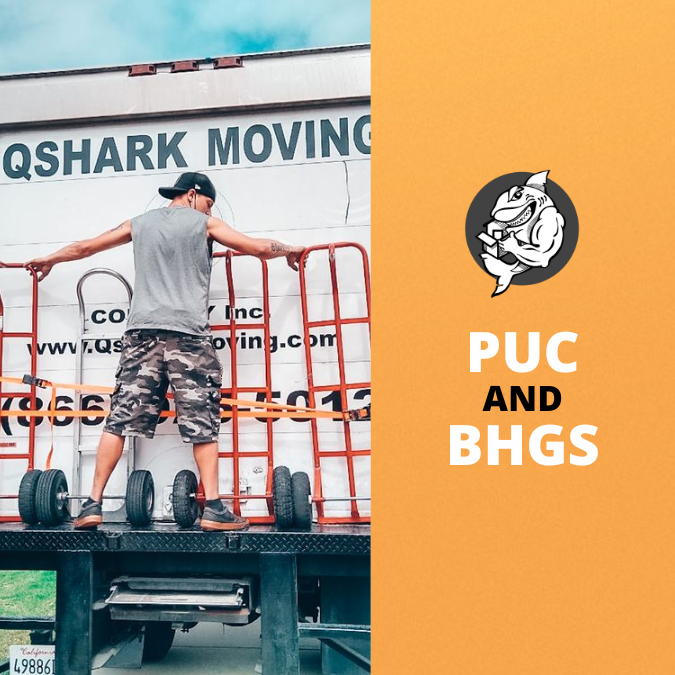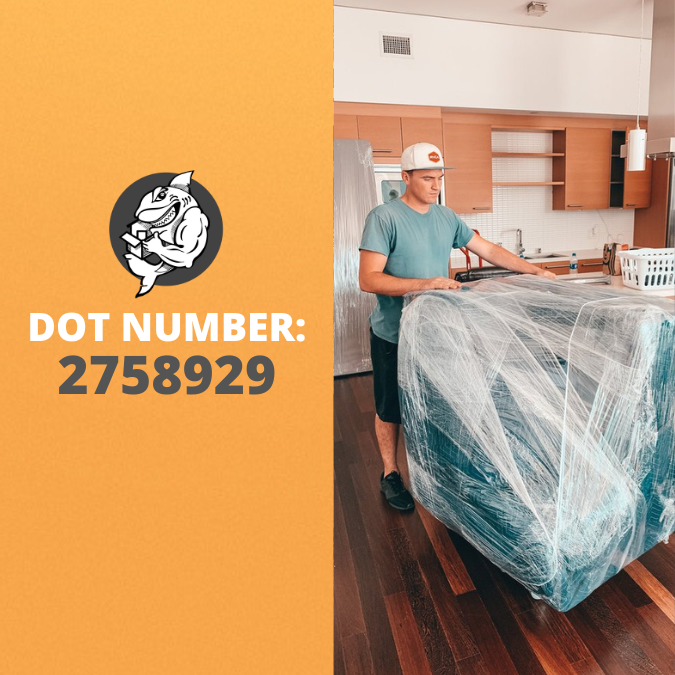 DOT Number: An Additional Layer of Trust
In addition to our BHGS license, Qshark Moving Company also holds a Department of Transportation (DOT) number—2758929. A DOT number is a unique identifier assigned by the Federal Motor Carrier Safety Administration (FMCSA), part of the Department of Transportation. This number allows for instant access to a company's safety information during inspections, crash investigations, compliance reviews, and audits.
Understanding the DOT Number
Our DOT number, 2758929, represents another layer of trust and assurance for our customers. It signifies our commitment to maintaining the highest safety standards in all our operations.
Customers can verify our DOT number and access related safety information on the FMCSA website or directly at the Company Snapshot page.
What Our DOT Number Means
By holding a DOT number, we commit to:
Complying with federal safety regulations
Maintaining excellent safety records
Prioritizing the safety of our customers and employees
Together, our license and DOT number serve as symbols of Qshark's unwavering commitment to professionalism, safety, and excellent customer service. We believe that trust is earned, and these credentials are essential in earning that trust.
Comprehensive Insurance Coverage for Peace of Mind
Insurance coverage is another fundamental aspect of a responsible moving company. At Qshark Moving Company, we have a robust insurance policy in place to protect our customers and employees.
We offer four types of insurance coverage:
General Liability Insurance: This covers any damages to a third party's property or any injuries caused to a third party in the course of our moving services.
Workers' Compensation Insurance: This ensures that our employees are covered in case they suffer any work-related injuries. It's crucial to us that our employees are taken care of.
Auto Coverage: This protects our fleet of vehicles, ensuring that we're covered in the event of accidents or damages. This coverage is especially important as it keeps our operations running smoothly, guaranteeing that we're able to serve our customers without any disruptions.
Cargo Marine Insurance:This covers any potential damage to or loss of our customers' belongings while they're in our care. Our customers' possessions are important to us, and we make sure they're well protected.
Customers can request our insurance certificates at any time. We also provide the option to make buildings additionally insured at no charge.
Our comprehensive insurance coverage goes hand in hand with our licensing. It's not just about meeting regulatory requirements—it's about going above and beyond to offer our customers peace of mind. When you choose Qshark, you can rest assured knowing that we have taken every possible step to protect your interests.