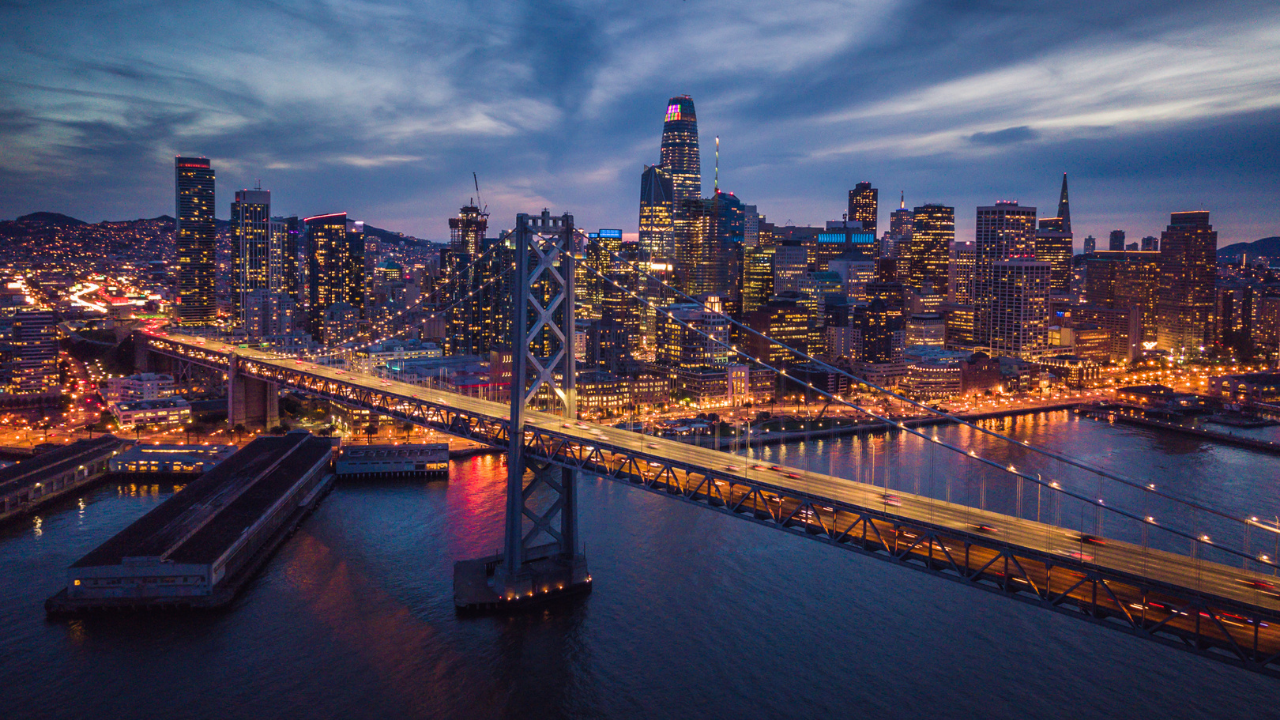 Premium Movers San Francisco | Qshark Moving
Unlock a Stress-Free Move with Qshark: The Premium San Francisco Moving Company You've Been Searching For
Estimate your moving cost for free:

Welcome to San Francisco
$1,330,000
Median Home Value
Moving To San Francisco
Considering a move to San Francisco? Whether it's the foggy adventures or the Silicon Valley dreams calling you, we've got you covered. Here's what you should know before jumping in.
History
Ever thought about San Fran's backstory? This city's got history, man. Founded by Spanish folks, it was the hotspot during the California Gold Rush. Old-school cable cars, the 1906 earthquake – this place is resilient.
Weather
Ah, the infamous San Francisco weather! Beyond the fog, this place has a Mediterranean vibe. Mild winters and cool summers are the norm. Pro tip: Keep a jacket handy. Trust me; you'll need it!
Demographics
Diversity central! From the LGBTQ+ peeps in Castro to the Chinese community in Chinatown, this city's got flavors, my friend.
Economy
This isn't just a tech haven. The city's got ports, universities, and tourists galore. San Francisco is a powerhouse with a GDP of over $500 billion.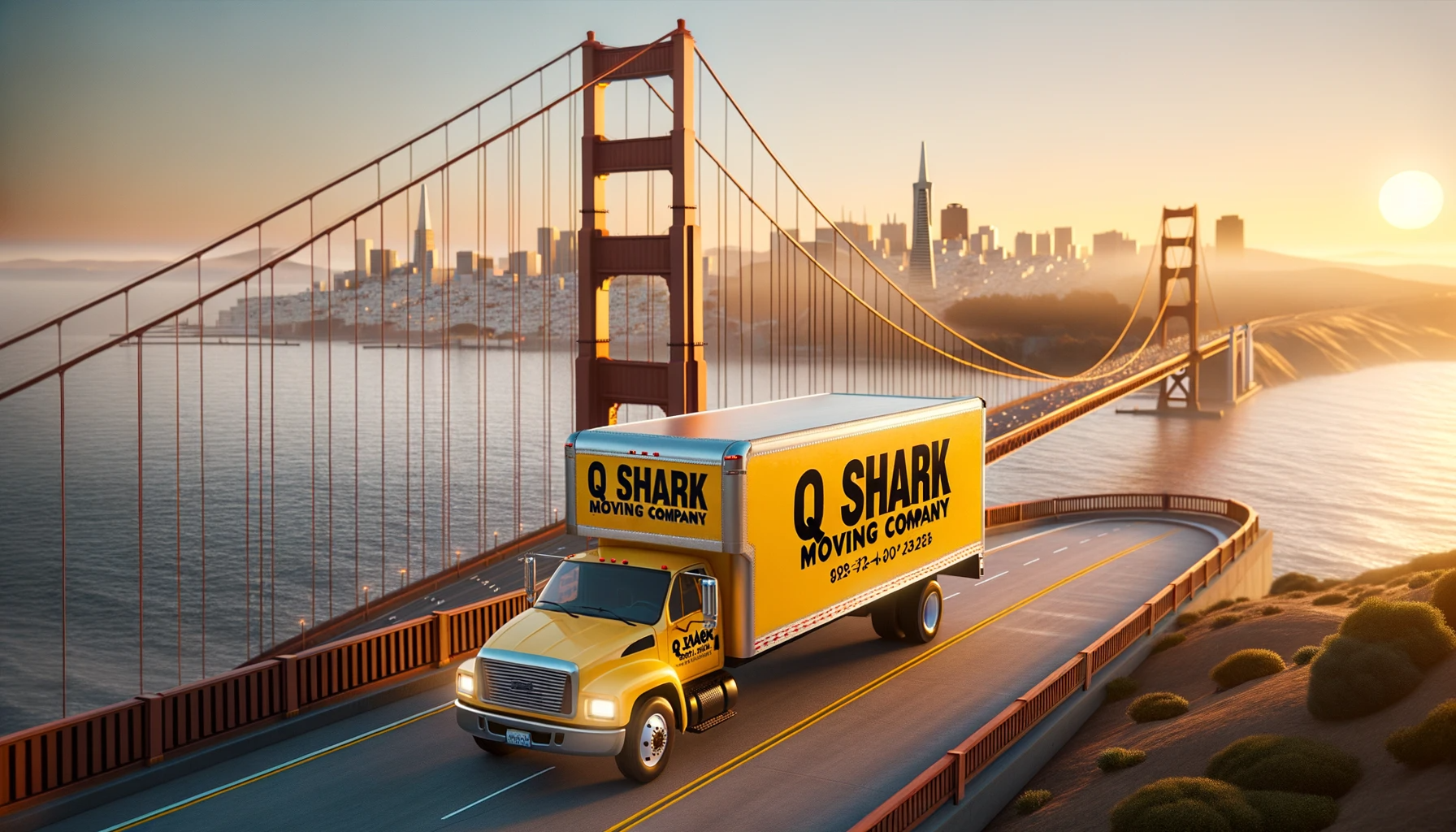 Introduction to Qshark Moving Company San Francisco
Alright, so you're sold on moving to San Fran. But how do you get your stuff there? Enter Qshark, your Premium Movers San Francisco. We're not just another Moving Company in San Francisco but your partners in this awesome adventure.
Average Cost of Movers in Oakland
| Home Size | Avg. Total Cost Range | Cost per Hour Range | Number of Movers | Estimated Time Range |
| --- | --- | --- | --- | --- |
| Studio | $450 – $520 | $130 – $150 | 2 movers | 3 – 4 hours |
| 1 Bedroom | $580 – $720 | $130 – $150 | 2 movers | 3 – 5 hours |
| 2 Bedroom | $960 – $1,175 | $180 – $200 | 3 movers | 4 – 6 hours |
| 3 Bedroom | $1670 – $2,250 | $230 – $250 | 4 movers | 7 – 9 hours |
| 4 Bedroom | $1840 – $2480 | $230 – $250 | 4 movers | 8 – 10 hours |
Disclaimer: The prices listed in the table above are estimates based on historical averages and should only be used as a guide. Actual costs can vary significantly depending on a variety of factors, including but not limited to, the total volume and weight of your items, the time of the year, complexity of the move, and any additional services required such as packing, disassembly and reassembly of furniture, or special handling for fragile items. For an accurate quote, please contact us with detailed information about your specific moving needs.
Our Services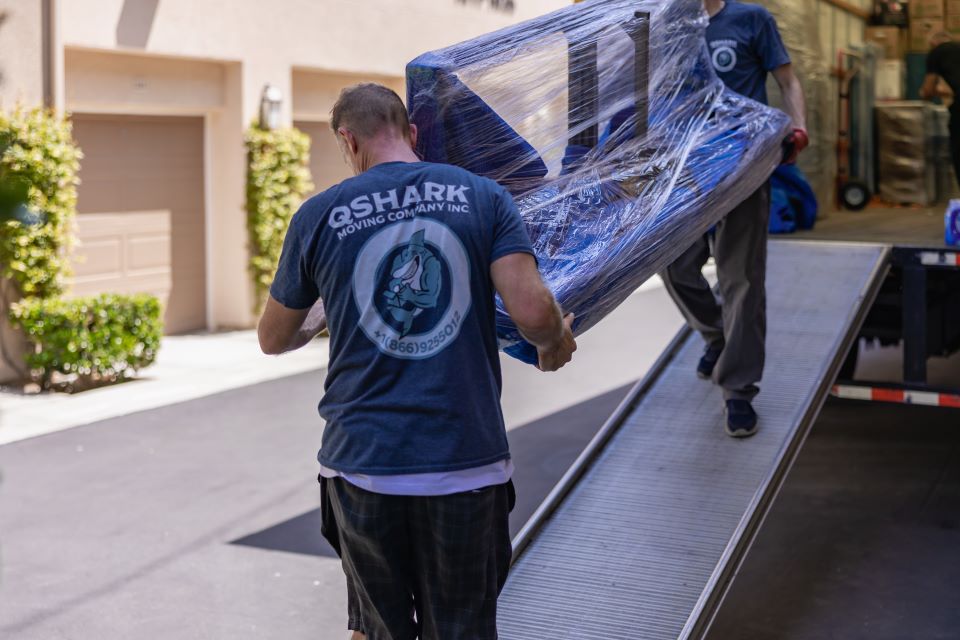 Local Moving Company San Francisco
Whether it's a move down the street or to another neighborhood, our local moving services are tailored to meet your unique needs. Our moving team is skilled in loading and unloading your precious cargo, ensuring it arrives safe and sound.
Long Distance Moving
Making a cross-country move? Our long-distance moving services are designed to take the stress out of your move. We're one of the long-distance moving companies that make your transition as smooth as possible.
Commercial Moving
Got a business? Our commercial moving services cater to various industries. Our team is equipped to handle everything from office relocations to moving an entire warehouse.
Piano Moving
Pianos are delicate, heavy, and require special care. Our piano moving service ensures that your instrument is handled carefully and precisely.
Packing and Unpacking
Packing can be a drag. Why not let us handle it? Our packing and unpacking services include everything from wrapping up fragile items to unpacking at your new place..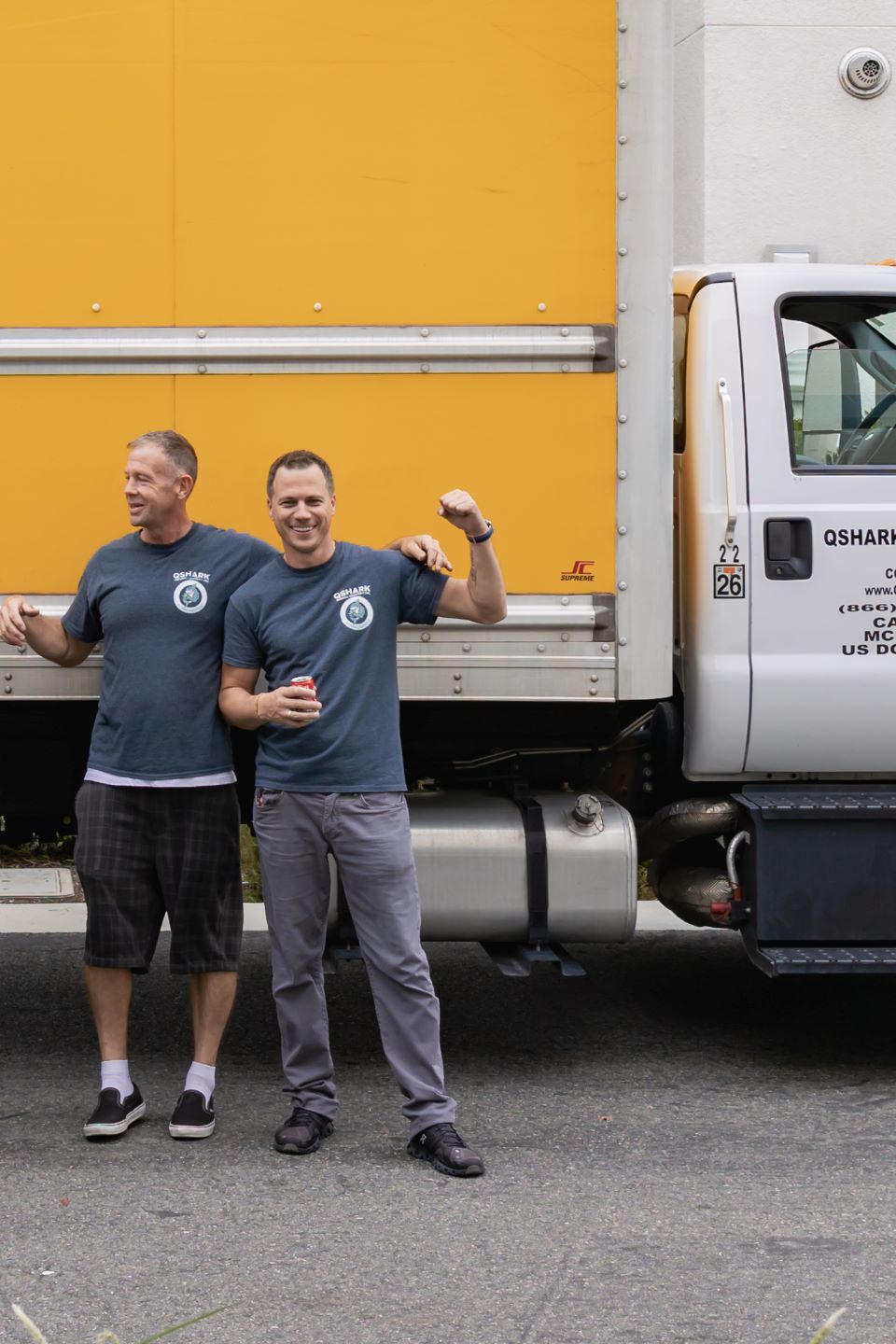 Why Choose Qshark Moving Company
Reliability
When you're moving, especially to a new city, the last thing you want is to worry about whether your belongings will make it there safely. That's why reliability is key. At Qshark, we have a proven track record of fulfilling our commitments. We show up on time, every time, and take the utmost care in transporting your items.
Experience
Let's face it, experience matters. Our seasoned moving team has handled everything from studio apartments to sprawling estates. We're not rookies; we're professionals who know the ins and outs of the moving industry. From loading and unloading pieces of furniture to navigating San Francisco's hilly terrain, we've got the skills to ensure a smooth move.
Services Offered
We're not a one-trick pony. Our range of services is designed to meet a variety of needs:
Local Moves: Perfect for those staying within the Bay Area.
Long Distance Moves: For those spreading their wings further afield.
Commercial Moves: Because businesses need love, too!
Specialized Services: Such as piano moving and packing/unpacking.
Whether it's a small move requiring just a couple of movers or a big move needing a larger moving team, we adapt to your specific circumstances.
Fun Things to Do in San Francisco
Top 3 Spots
Golden Gate Bridge: A selfie here is a must!
Alcatraz: It's not just an old prison; it's a history lesson.
Fisherman's Wharf: Seafood heaven, enough said.
Hidden Gems
Twin Peaks: The views? Stunning.
Mission District: Food and art collide here.
Cable Car Museum: Get to know San Fran's iconic rides.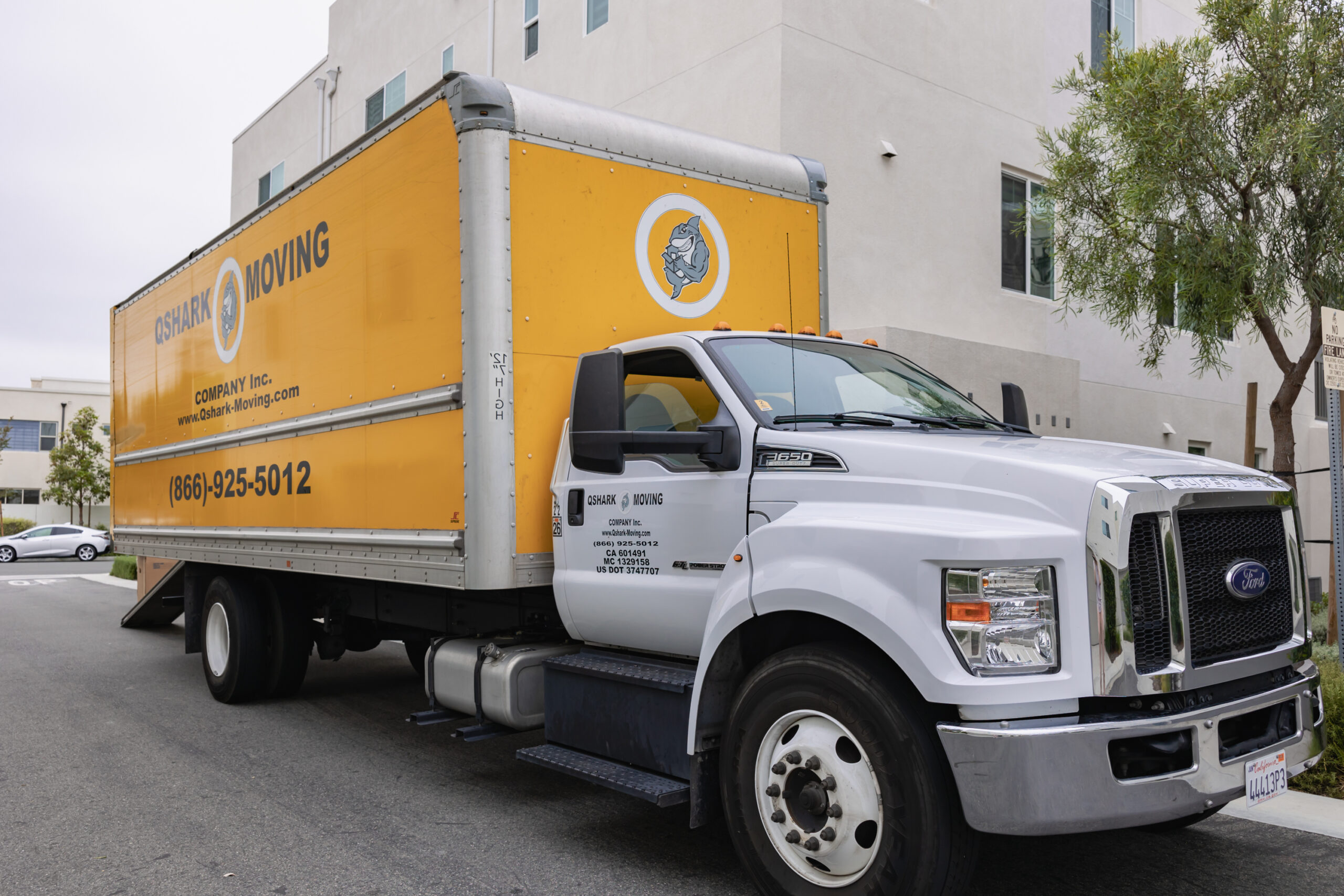 Elevate Your Moving Experience in the Bay Area
Unparalleled Moving Services in San Francisco
Are you gearing up for a big move? Whether it's around the corner or across state lines, Qshark offers moving services that simplify your life. As one of the leading moving companies in San Francisco, we're committed to taking the stress out of your move.
Why San Francisco Movers Make a Difference
With Qshark, you're not just hiring movers; you're partnering with professional San Francisco movers dedicated to providing excellent customer service. Our local moving company is intimately familiar with the ins and outs of South San Francisco, ensuring your move is smooth and efficient.
The Moving Process Perfected
The moving process can be daunting, but with our expertise, we make it seamless. Qshark stands out among San Francisco moving companies for our attention to detail and personalized approach to each move.
Long Distance Moving Services That Go the Extra Mile
Planning long distance moves? Our long distance moving services are designed to handle the unique challenges of moving far and wide. With Qshark, you'll get a reputable moving company known for reliable and professional moving services, no matter the distance.
Qshark Moving Company: Our Commitment to Care
We pride ourselves on handling your belongings with care. We're not just a professional moving company; we're a team of professional moving company San Francisco who treat your items with the respect they deserve.
Relocation Services for Every Type of Move
From individual relocations to moving entire companies in San Francisco, our relocation services cater to every need. We're here to support you throughout every stage of your move.
Ready to Hire Movers? Choose the Most Reputable Moving Company
When it's time to hire movers, go with a local company. Qshark has built a reputation for excellence, ensuring that your possessions are in safe hands.
Understanding the Costs
Cost of Living
Living in San Francisco ain't cheap. Expect to shell out a pretty penny on rent, groceries, the whole shebang.
Cost of Moving
How much will the move set you back? Well, it depends. Check out our article to understand what most movers charge per hour.
Frequently Asked Questions Movers San Francisco
How do I choose a moving company?
When you're looking to hire a moving company, start by checking reviews online. Word of mouth and customer service reviews can offer a lot of insights. Verify their credentials and make sure they're licensed and insured. For more tips, check out our guide on how to choose movers.
What should I look for in moving company reviews?
Look for consistent themes in moving company reviews. Do customers mention "reliable" or "professional"? These are good signs. Always focus on reviews about aspects that matter to you, such as punctuality or customer satisfaction.
Are Francisco movers expensive?
The cost can vary widely based on several factors like distance, the number of movers, and additional services required. San Francisco movers are generally in line with the city's higher cost of living.
What sets Qshark apart in terms of customer service?
Our customer service is all about meeting your needs. From the moment you reach out to us to the post-move follow-up, we aim for customer satisfaction at every step.
How can I make sure I'm satisfied with my moving experience?
The key is to communicate your needs. Whether it's a special piece of furniture or a unique situation, the more we know, the better we can serve you. Customer satisfaction is our end goal.
Ready to Make Your Move to San Francisco, CA?
Moving can be a hassle, but it doesn't have to be. With Qshark, you've got a moving company offering a range of services to make your transition to San Francisco, CA, as smooth as possible. From local moves to long-distance hauls, we're the trusted partners you've been searching for.
So why wait? Your San Francisco adventure is just a click or a call away. Contact Qshark today, and let's get you moving! 🚚
Long Distance Moving Service
Local Moving Service