Qshark Moving Company Quality Standards
Estimate your moving cost for free: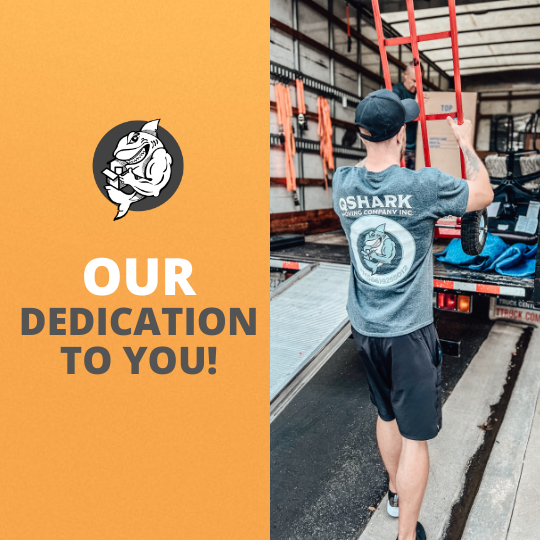 Qshark Moving Company Quality Standards
At Qshark Moving Company, we take immense pride in delivering top-tier service in every aspect of our business. Our philosophy is grounded in the belief that exceptional service is not just about moving items from point A to point B. It's about exceeding expectations, instilling trust, and building lasting relationships with our valued customers.
Qshark's Service Principles
Honesty: We believe in complete transparency with our customers. From pricing to moving procedures, we ensure everything is clear and straightforward.
Reliability: We understand the importance of time during a move, and we guarantee our services are delivered promptly and professionally.
Speed: Our experienced team knows that efficiency is crucial during any move, ensuring a seamless and swift moving experience.
Each principle plays a vital role in our mission to provide exceptional service, making every move a positive, stress-free experience.
Real-Life Examples of Exceptional Service
We believe actions speak louder than words, and we've had the pleasure of providing exceptional service to numerous customers. Here are a couple of examples:
We once assisted a family moving interstate on a tight timeline. Not only did we manage to move them in time, but we also helped them unpack and settle in their new home in record time.
During a corporate move, our team worked overnight to ensure that the office was up and running the next business day, with minimal disruption to their operations.
The Impact of Exceptional Service on Customer Experience
Our exceptional service doesn't just ensure that goods are moved securely and efficiently. It also guarantees a stress-free experience for our customers, building trust and lasting relationships. When customers see how diligently we work, how sincerely we treat their belongings, and how promptly we handle their needs, they can rest assured that they've made the right choice with Qshark Moving Company.
In essence, Qshark's dedication to exceptional service is about more than getting the job done. It's about making sure every single customer feels valued, heard, and satisfied every step of the way.
Money-Back Guarantee
Introduction to Money-Back Guarantee
Our Money-Back Guarantee is a testament to the confidence we have in our services and our unwavering commitment to customer satisfaction. It ensures that if our service falls short in any way, we are prepared to offer compensation.
Terms of the Guarantee
Our Money-Back Guarantee includes:
Partial Refunds: In case of minor issues such as a slight delay or minor damages, we provide a partial refund proportionate to the inconvenience caused.
Full Refunds:In the rare instance where major issues occur, we are ready to provide full refunds to ensure our customers do not bear any unnecessary burden.
We are transparent about our refund policy because we believe in maintaining your trust, and we're committed to making things right if they go wrong.
The Process of Claiming a Refund
Claiming a refund is straightforward and hassle-free. Here's a step-by-step guide:
Contact our Customer Service team and provide them with the details of the issue.
Our team will review your claim and, if approved, process the refund.
You will receive the refund in the original mode of payment within a certain number of business days.
How Money-Back Guarantee Contributes to Customer Satisfaction
We are one of the few moving companies that offer a Money-Back Guarantee because we believe in taking responsibility and keeping our promises. This guarantee gives you peace of mind knowing that your interests are protected.
At Qshark, our commitment to customer satisfaction goes beyond mere words. It's built into our policies, like our Money-Back Guarantee, which ensure that every customer feels valued and secure when they choose our services.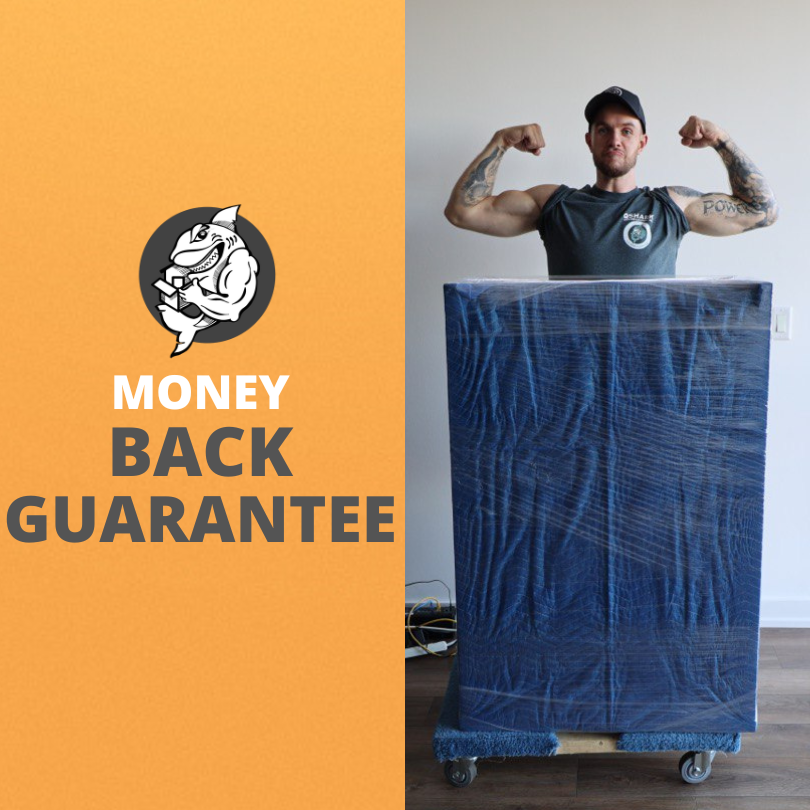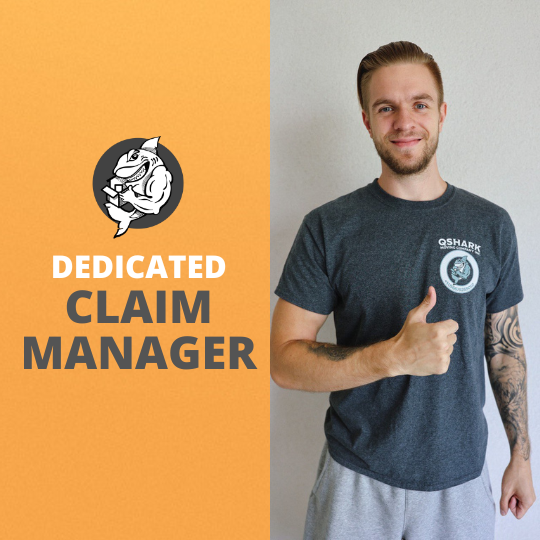 Dedicated Claim Manager
Role of the Claim Managers
We believe in being there for our customers at every step, including in the rare event of a claim. Our dedicated Claim Managers handle any issues that arise, ensuring speedy resolutions and making the process as easy as possible for our customers.
Our Claim Managers are responsible for managing the entire claim process, including:
Reviewing and assessing the claim.
Coordinating with the relevant teams to investigate and resolve the issue.
Keeping the customer updated and ensuring their satisfaction throughout the process.
Process of Claim Resolution
We strive to provide the best service in every move, but if you're not fully satisfied with our service, here's how our money-back guarantee works:
Upon receiving a claim, the Claim Manager reviews it thoroughly.
The manager then coordinates with the relevant teams for an investigation.
The customer is updated regularly throughout the process.
Once resolved, the Claim Manager ensures the solution is acceptable to the customer.
Importance of Claim Managers in Customer Satisfaction
Our dedicated Claim Managers play a crucial role in ensuring customer satisfaction. They handle every claim with utmost priority, ensuring quick resolutions while minimizing stress for our customers. The Claim Manager is your dedicated point of contact, there to support and guide you through the process. This personalized approach further strengthens our commitment to customer satisfaction.
Top Customer Care
At Qshark Moving Company, we believe in providing top-notch customer care from the first point of contact until well after the move is completed. We value every customer and strive to make their experience with us memorable.
Team of Customer Care
Our Customer Care team comprises dedicated, trained professionals who are passionate about helping our customers. They are the first point of contact for any queries or concerns and are always ready to assist.
Unique Features of Qshark's Customer Care
We stand out in our customer care through:
Personalized service:Every customer is unique, and so are their needs. We provide tailored solutions to meet each customer's specific requirements.
8AM to 8PM availability: Our Customer Care team is available round the clock to assist with any concerns or queries.
After-service care:Our care continues even after the move is completed. We follow up to ensure customers are satisfied and address any post-move concerns.
Impact of Quality Customer Care on Customer Satisfaction
Quality customer care leads to satisfied customers. It ensures that every interaction is pleasant, every query is answered, and every concern is addressed promptly and efficiently. Our dedicated Customer Care team plays a vital role in creating a positive experience for our customers, thereby enhancing their satisfaction and building lasting relationships.
In conclusion, at Qshark Moving Company, customer satisfaction isn't just a promise – it's a guarantee. From our dedication to exceptional service, our Money-Back Guarantee, dedicated Claim Managers, to our top-notch customer care, every aspect of our business is designed to ensure our customers' happiness and peace of mind.