Qshark Day Labor and On-site Moving Services
Estimate your moving cost for free: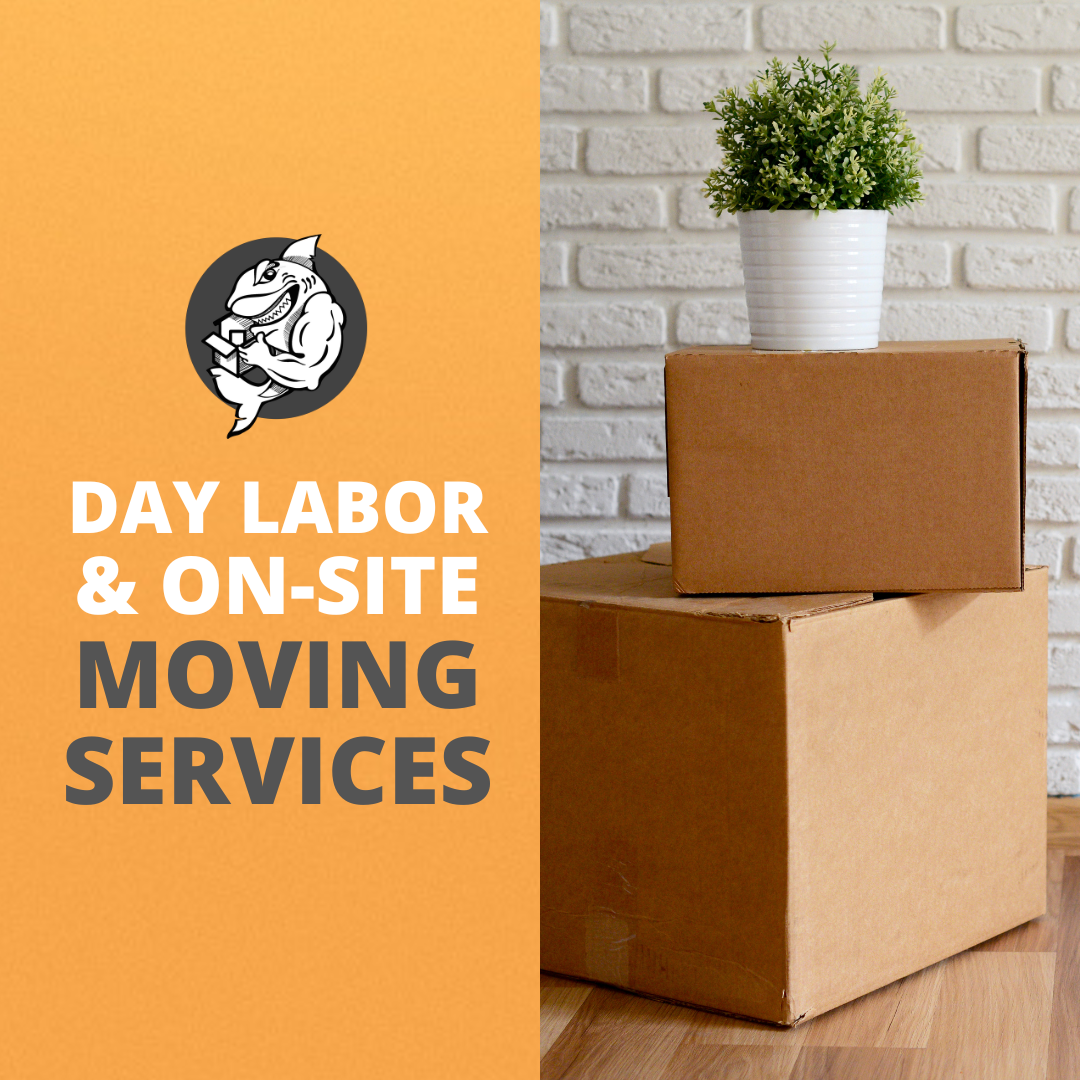 Day Labor and On-site Moving Services
At Qshark Moving Company, we've been delivering exceptional day labor and on-site moving services since 2014. Our vast experience, with over 50,000 moves completed, showcases our commitment to customer satisfaction. We encourage you to explore our customer reviews to see positive feedback from our valued clients.
We focus on meeting your unique needs with a variety of services. We offer a variety of services, including:
Day Labor
Furniture Rearranging
Moving Heavy Items
Unloading Services
Our dedication to providing high-quality services has earned us prestigious recognitions, including the Better Business Bureau (BBB) rating and Torch Award. We're also proud to be a Thumbtack Top Pro for four consecutive years. You can view our Thumbtack profile here. Additionally, our customers highly recommend us on Yelp!
Day Labor: Skilled and Efficient Movers at Your Service
Qsharks day labor service is designed to provide you with a team of skilled and efficient movers to help you with various tasks. Our day laborers are:
Trained professionals: Our day laborers undergo extensive training to ensure they can perform the work safely and efficiently.
Same-day availability: We understand that sometimes you need help right away. That's why we offer same-day availability for our day labor services.
Flexible team sizes: No matter your project's size, we have various teams to accommodate your needs.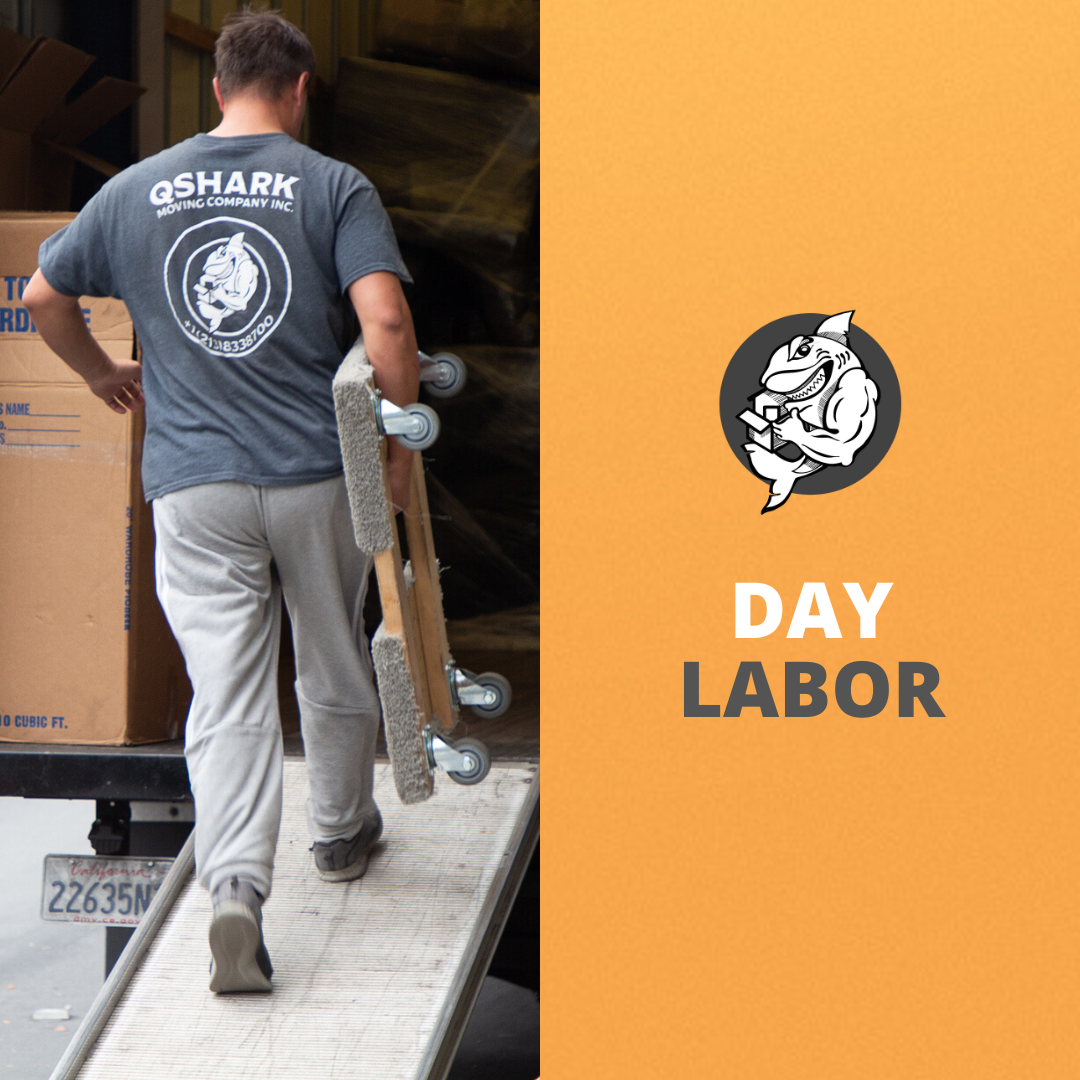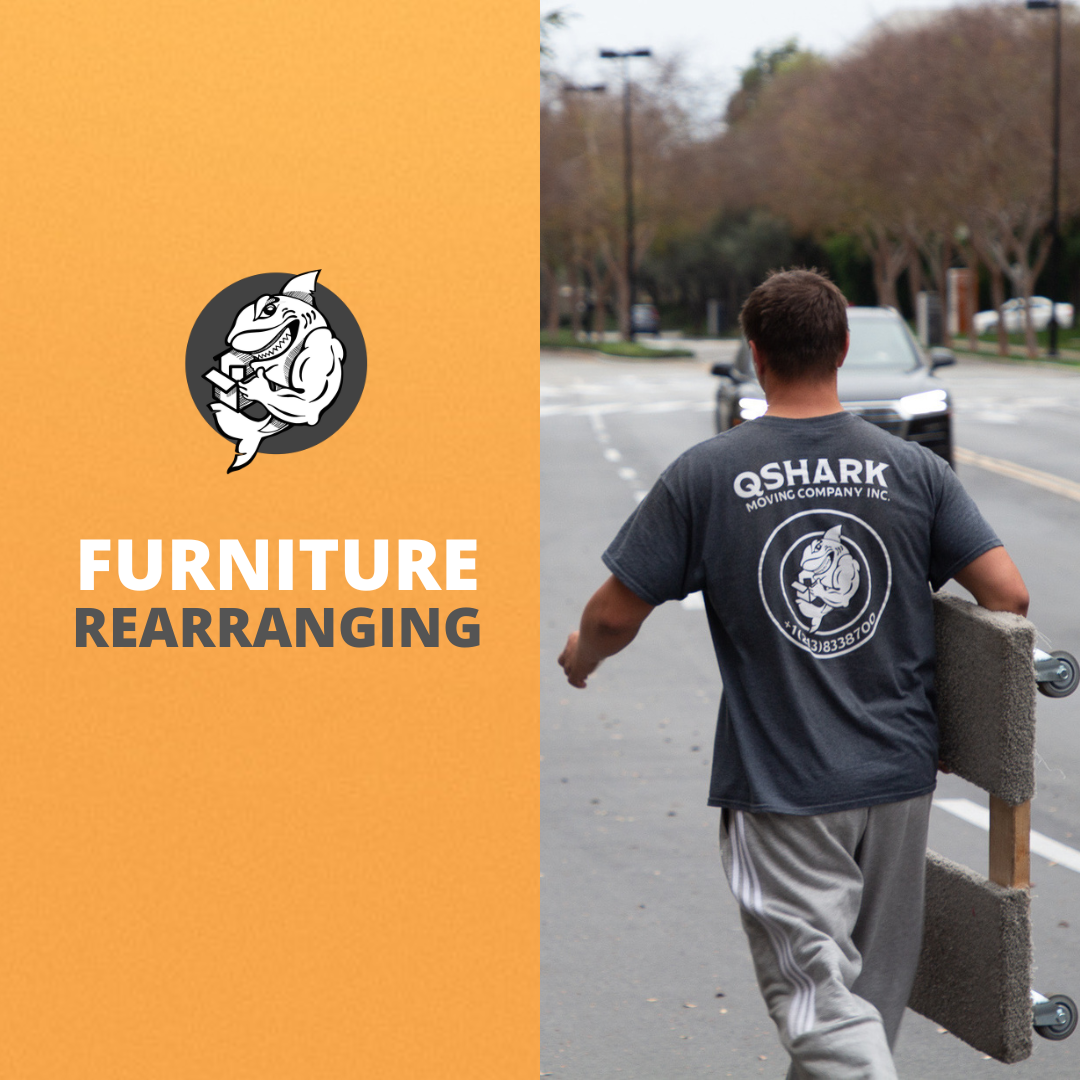 Furniture Rearranging: Expert Assistance for a Refreshed Space
Our furniture rearranging service is designed to make your life easier by providing expert help in reorganizing your living spaces. Whether you're decluttering, reorganizing, or want a change, our team can assist you in transforming your home. Our furniture rearranging services include:
Help with decluttering: If you're looking to create a more organized and spacious environment, our team can help you declutter your space by moving furniture and other items to their designated areas.
White glove assembly: Our trained professionals provide meticulous white-glove assembly for your furniture, ensuring your items are properly put together without causing any damage.
Moving between floors: Whether you need assistance moving furniture from the first floor to the second or vice versa, our team is equipped to handle stairs and safely transport your items between levels.
With Qshark's furniture rearranging services, you can enjoy a refreshed and well-organized living space without the hassle of doing it yourself. Trust our skilled movers to help you create the perfect layout for your home, tailored to your preferences and needs.
Moving Heavy Items: Safe and Reliable Solutions for Bulky Objects
At Qshark Moving Company, we understand that moving heavy items can be challenging and potentially hazardous. Our specialized heavy item moving service is designed to safely and efficiently transport your bulky objects, ensuring their safe arrival at their destination. With our team of skilled movers, you can trust us to handle your heavy items with care and expertise. Our heavy item moving services include:
Pool tables: Our team has the experience and equipment to carefully disassemble, transport, and reassemble your pool table, ensuring it remains in perfect condition throughout the process.
Safes: Safes are not only heavy but often contain valuable items. Our movers are trained to handle your safe, secure, and careful transportation, providing you with peace of mind.
Heavy dressers and other bulky furniture: Whether it's a massive dresser, a solid wood bookcase, or a large wardrobe, our team is equipped to safely move your heavy furniture while minimizing the risk of damage.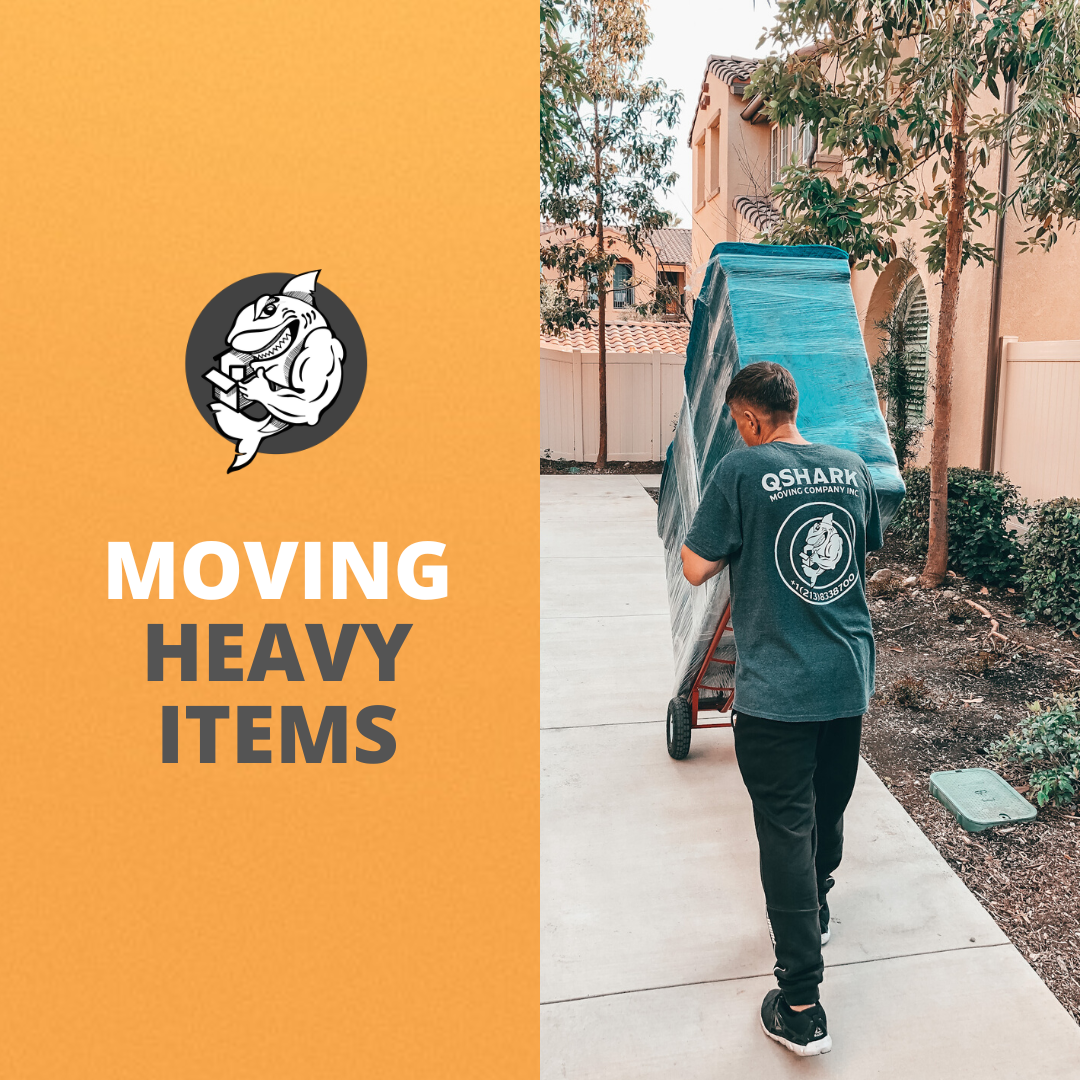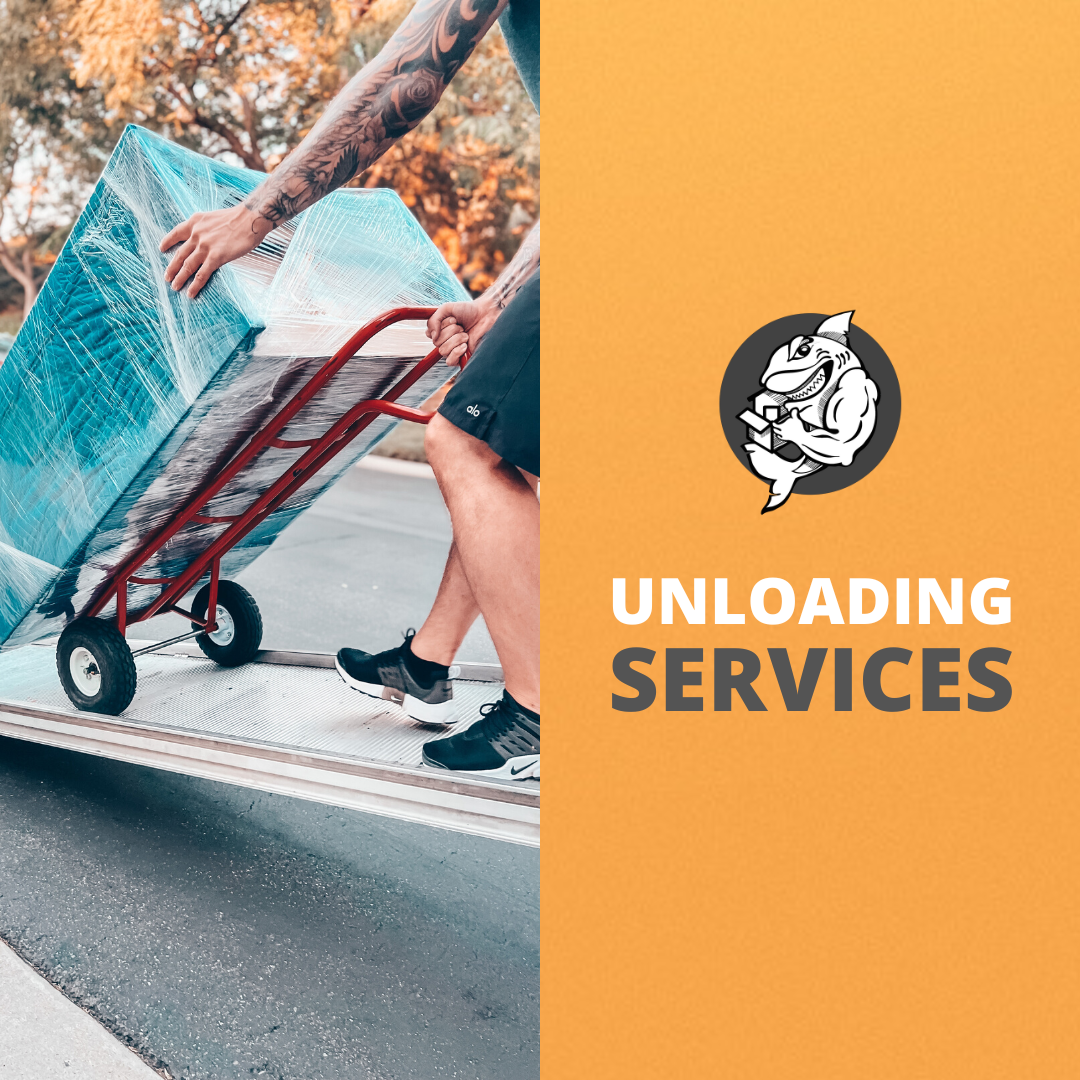 Unloading Service: Efficient and Stress-Free Assistance for Your Move
Unloading your belongings after a move can be a daunting and exhausting task. At Qshark Moving Company, our unloading service is designed to make your move smoother and more manageable. Our team of skilled movers will efficiently unload your items, allowing you to settle into your new space easily. Our unloading services cater to various moving situations, such as:
Unloading trucks: Whether renting a truck or using your own, our team can help unload your belongings, ensuring a seamless transition to your new home.
Unloading PODS: Our movers are experienced in handling the unloading of PODS and other portable storage containers, carefully unpacking your items and placing them in their designated rooms.
Unloading storage units: If you're moving items from a storage unit, our team can help unload and transport your belongings to your new residence or another storage location.
Key Features of Our Day Labor Services
Licensed and insured: At Qshark, we take all the necessary steps to ensure our day laborers are licensed and insured, providing peace of mind for both you and our team members.
Wide range of jobs: Our day laborers are capable of handling various moving-related tasks, such as loading and unloading, packing and unpacking, and furniture assembly.
Adherence to state and federal laws: We are committed to complying with all relevant state and federal laws to ensure a smooth, problem-free experience for our customers.
With Qshark's day labor services, you can rest assured that our trained and licensed professionals are ready to assist you with your moving needs.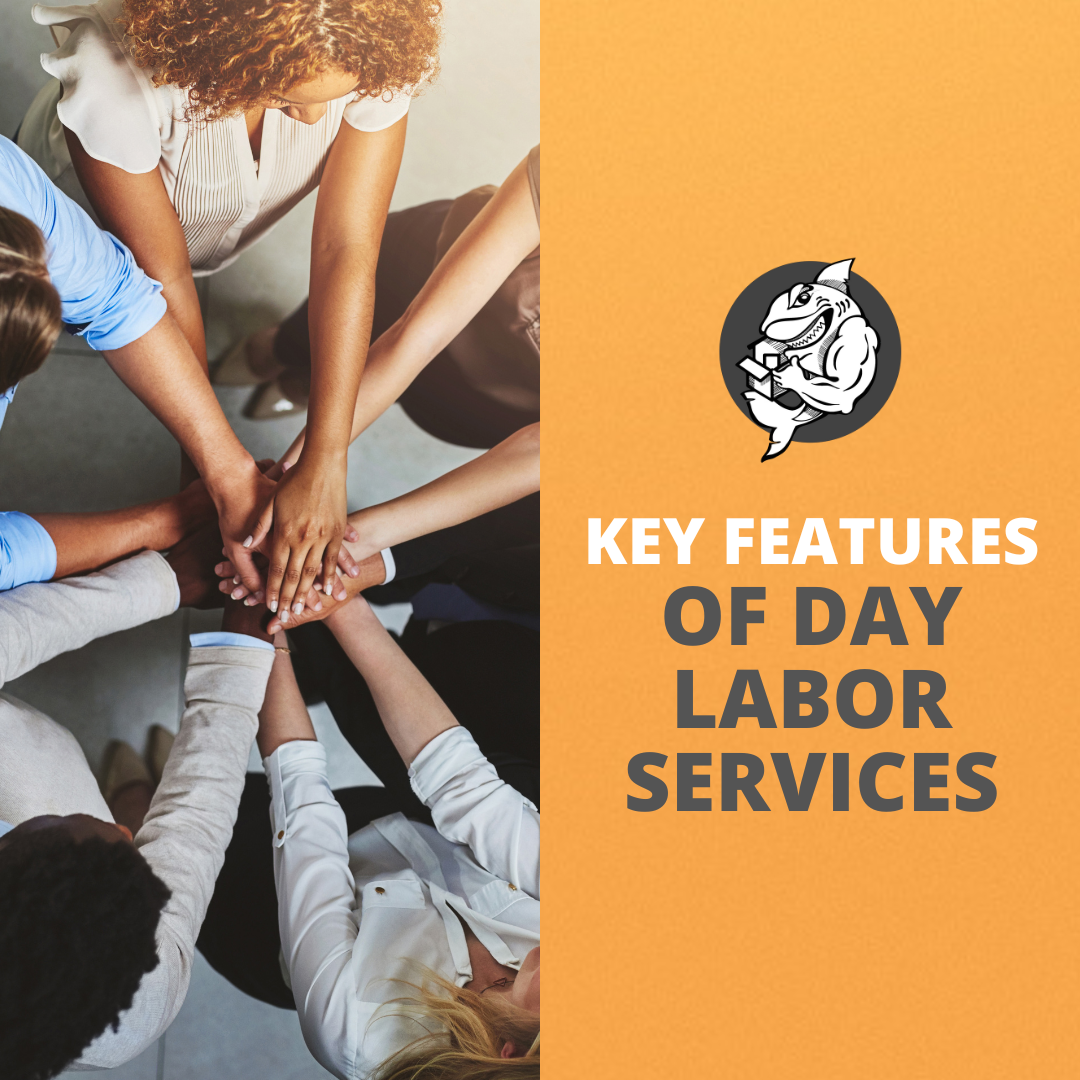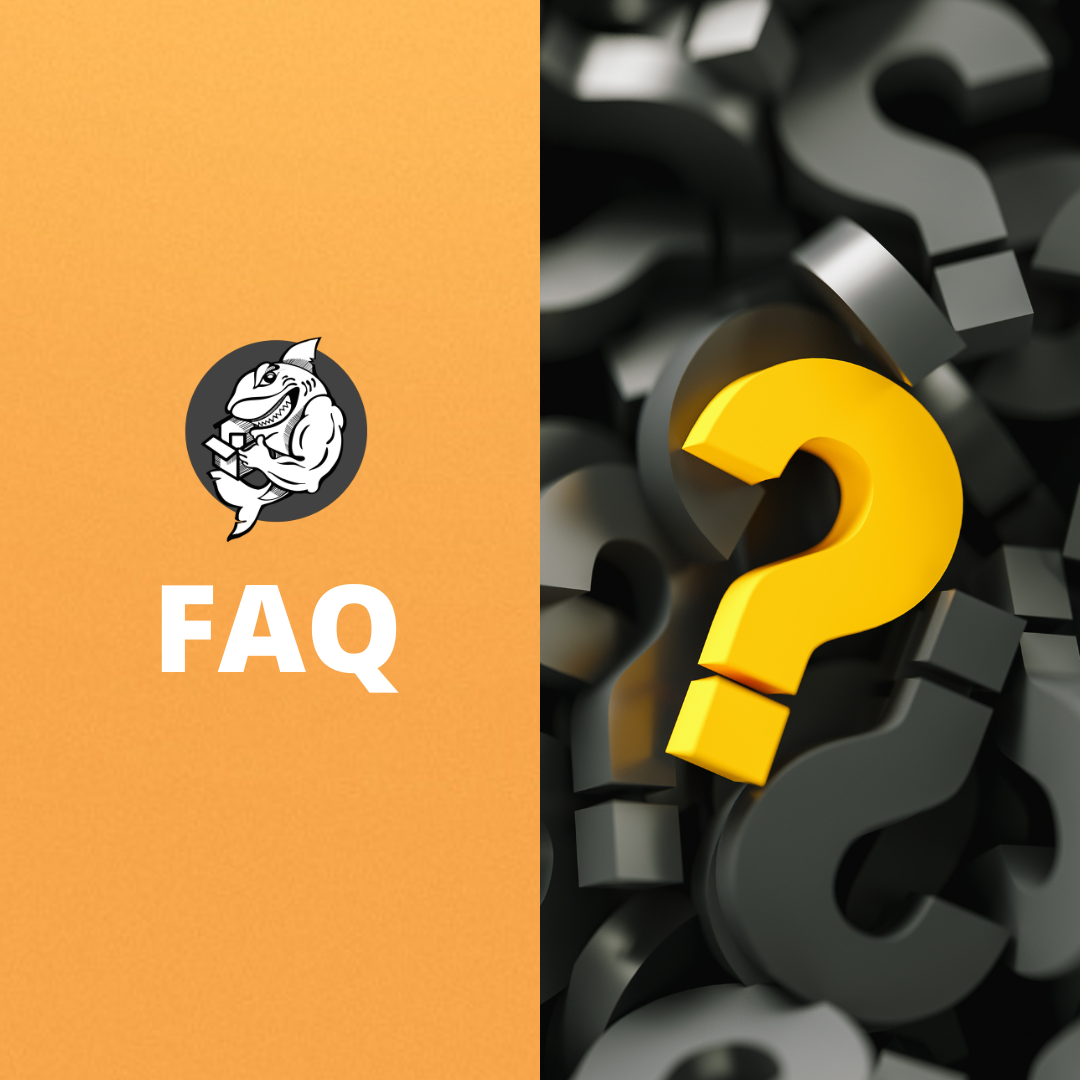 Helpful Resources and Our Commitment to Your Satisfaction
At Qshark Moving Company, we strive to provide you with all the resources you need to make your moving experience seamless and stress-free. We invite you to explore the following helpful links on our website:
Customer Satisfaction Guarantee
We are committed to your satisfaction and stand behind our services. At Qshark, we offer a customer satisfaction guarantee to ensure you have the best possible experience with our day labor and on-site moving services. If you are not completely satisfied with our work, please let us know, and we will make every effort to address your concerns and meet your expectations.
Take the First Step Towards a Smooth Move
Ready to experience the Qshark difference? Contact us today for a quote or to schedule a consultation. Our friendly, professional team is here to help make your moving experience as smooth and stress-free as possible. Don't hesitate – let Qshark Moving Company handle your day labor and on-site moving needs with the care and expertise you deserve.