Best San Diego Movers & Packers QShark Moving Company
Hire affordable, reliable, & experienced San Diego Movers. Top-quality moving services. Local & long-distance moves. Estimate your moving cost for free!
Estimate your moving cost for free:

Welcome to Movers San Diego
$650,000
Median Home Value
Moving to San Diego
Who wouldn't wish to move to San Diego? With its beautiful beaches, warm climate, and vibrant culture, it's no wonder why so many people are drawn to this sunny city. Did you know? San Diego is the second-largest city in California and the eighth-largest in the United States. It has a diverse population of over 1.4 million people and is known for its laid-back lifestyle and outdoor activities.
One of the main draws of San Diego, CA, is its climate. The average temperature of 70 degrees Fahrenheit. The city features beautiful beaches, like La Jolla, Pacific Beach, and Mission Beach. Want more? There are a lot of parks and hiking trails. Here you can find the best places to live in SD
In addition to its natural beauty, San Diego is also a cultural hub. The downtown area is home to several museums. Including the San Diego Museum of Art and the Museum of Contemporary Art in San Diego County. The city also has a thriving arts scene, with various theater and music venues.There are many more things why San Diego is famous
Overall, San Diego is a fantastic place to live, offering a high quality of life, great weather, and a variety of activities and cultural attractions. If you're considering a move to San Diego, it's worth researching different neighborhoods and their costs of living to find the one that best suits your needs and budget.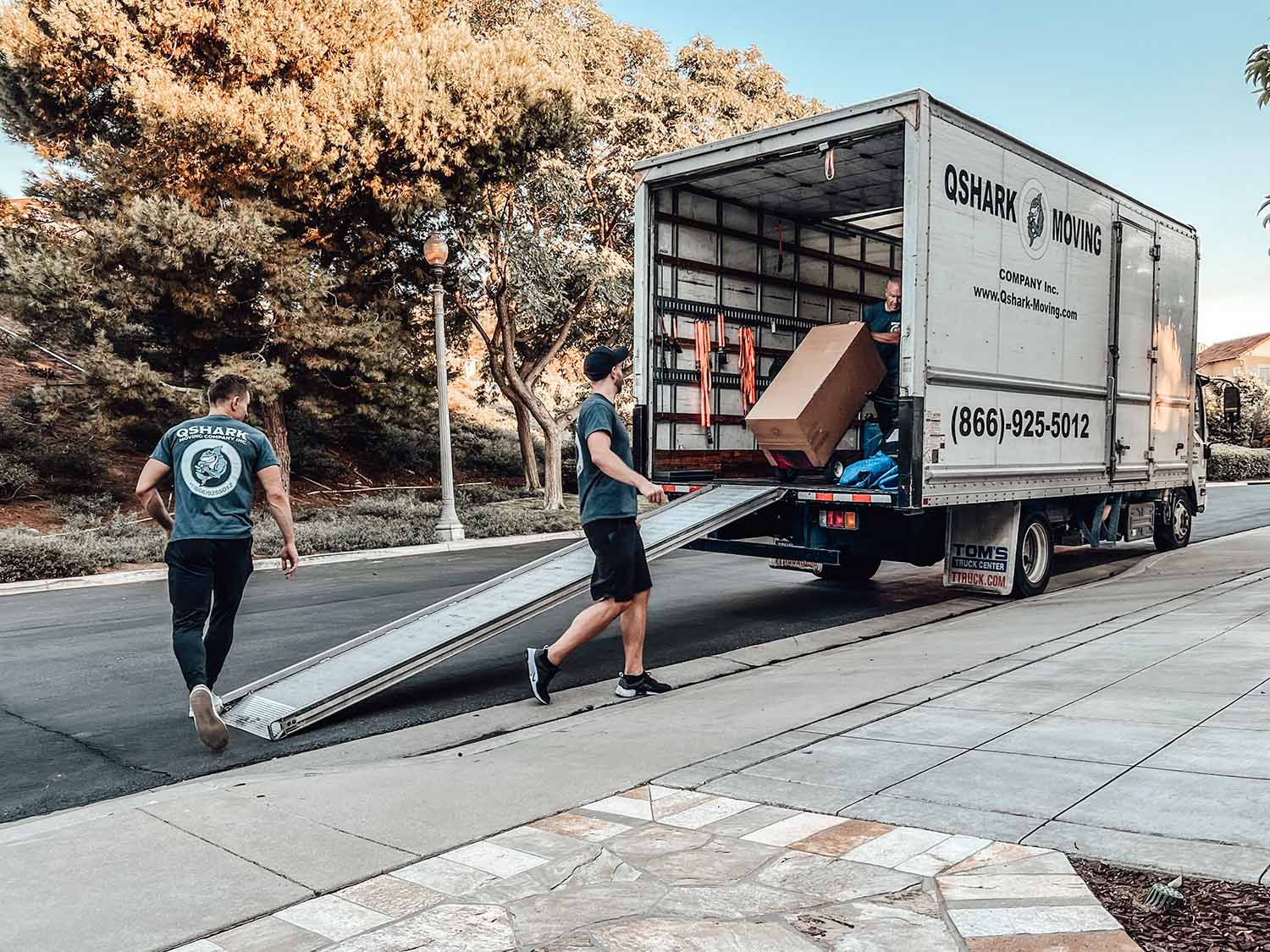 When in San Diego, here's what you can enjoy the most:
Balboa Park, which is home to numerous museums and gardens, and the famous San Diego Zoo.
USS Midway Museum is an aircraft carrier museum located on the waterfront.
Beaches such as La Jolla Cove and Mission Beach are also popular for swimming, sunbathing, and water sports.
Craft breweries and several brewery tours are available for those interested in trying local beer.
Great weather adds to the enjoyment of outdoor activities like hiking, cycling, and kayaking are also great options.
About Local Moving Companies
Everybody prefers working with a full-service moving company because they provide a comprehensive range of services. From packing, loading, transportation, and unloading, to unpacking, they cover your entire move. They also provide storage solutions for those who need to keep their belongings safe during the moving process. By handling all the logistics, these San Diego moving companies can take the stress out of moving and leave you with more time to focus on other important aspects of your move. Learn more about how movers work.
Long-distance moving is a popular service offered by national moving companies in San Diego. With the city being so close to the Mexican border, many residents and businesses in San Diego need to move to other parts of California or other states. Long-distance moving companies in San Diego have the experience, equipment, and personnel to handle personalized service efficiently and safely. They are equipped to handle all the logistics of moving, including obtaining permits and routing, to ensure a smooth move.
When it comes to finding professional movers in San Diego, research and read reviews before making a decision. It's also a good idea to get multiple quotes and compare prices before deciding on a mover.
Why Choose QShark Moving Company? Everything You Need To Know
Looking for a reliable moving company in San Diego? Qshark Moving Company is your go-to. We offer top-notch moving services and are especially known for our professional and efficient movers. We provide an efficient move to make your transition as smooth as possible and save some bucks too. Check how we make your move easy with these services:
We're proudly among the best moving companies in San Diego. Our team effortlessly handles long-distance relocations, both inbound and outbound. We have a fleet of fully-equipped moving vehicles and experienced movers to ensure the safe transport of your belongings, regardless of the distance. We also provide a free moving estimate.
Whether you're moving down the street or across town, we have the equipment, packing supplies, and expertise to make your move smooth and stress-free. Our local movers work quickly and efficiently to deliver the best experience at an affordable price.
Our experienced movers and packers in San Diego use high-quality packing materials and techniques to ensure your items are safe and secure, no matter the distance. We can pack as much or as little as you need, from a single room to your entire home. Let us take the stress out of packing so you can focus on your move.
Qshark commercial moving team is experienced in handling the logistics of office and business relocations. We understand the unique challenges and needs of commercial and corporate office moves. Our team has the expertise to promise a smooth and efficient transition.
We are experts in the safe and efficient transport of pianos. We know that these instruments are delicate. We have all the right equipment and expertise to ensure a successful and careful move. Our skilled San Diego movers will handle your piano with precision and delicacy, from proper wrapping and padding to secure transportation. Whether you're moving a grand piano or a small upright, trust us to move it safely and perfectly.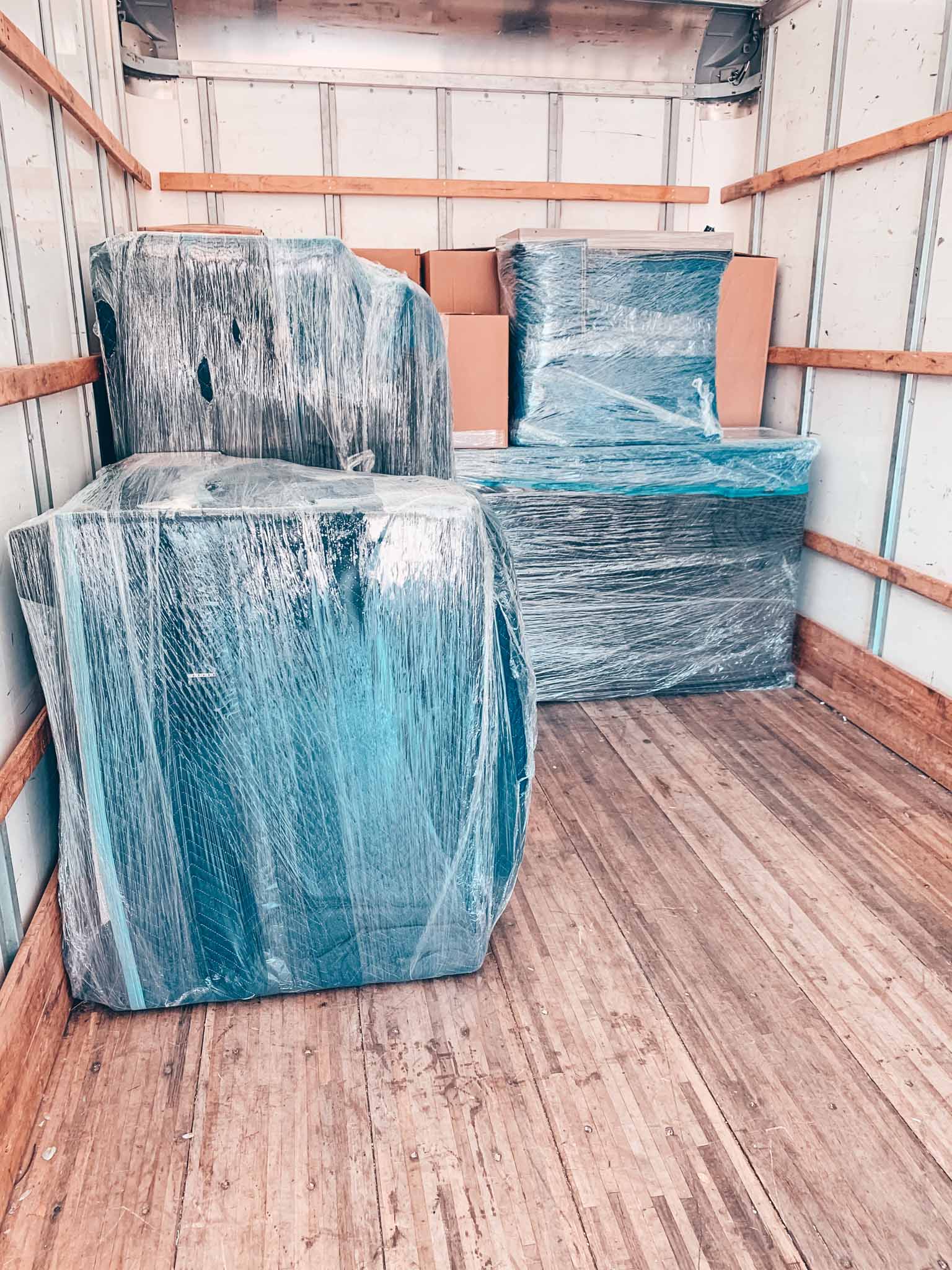 FAQ
Typically, local movers in San Diego charge $110 to $140 per hour for two movers and a truck. This rate covers services like packing, loading, and unloading. Local movers charge on the basis of time, costing about $400 to $720 for a 2-3 bedroom move taking 4-6 hours. However, these prices can vary in peak summer months. Extra fees might apply for stairs or special items.
We recommend you discuss all the charges upfront with the chosen company at the time of booking them.
What day is the cheapest to hire San Diego movers?
The movers charge lower rates from Monday to Thursday, making these days the cheapest option. Conversely, Friday to Sunday is pricier due to high demand, especially on weekends when people are off work.
Moving during the off-season, from September to April, can also reduce costs significantly due to decreased demand. If you can move on a weekday during this period, you could save a substantial amount of money.
Tipping your movers is a personal decision, but it's generally considered a common practice to show your appreciation for their hard work and dedication to making your move successful.
The amount you should tip your San Diego movers can vary depending on various factors, including the size and complexity of your move, the level of service provided by the movers, and the overall quality of the service you received from Qshark fit movers. You can find more information on our blog.
It's a good idea to book your movers as far in advance as possible, especially if you are moving during the peak moving season (typically between May and September). This will help ensure that you have access to the movers in San Diego and equipment you need on the dates you require.
As a general rule of thumb, booking your San Diego moving at least 2-3 weeks in advance of your move is recommended. This will give you enough time to research a local moving company, compare quotes, and decide which San Diego moving company to hire.
Create a clear path: Make sure there is a clear path for the movers to maneuver through your home. This means removing clutter or obstacles and ensuring that all doors, hallways, and stairways are free from obstructions.
Pack and label your belongings: If you are packing your items, label all your boxes clearly with the contents and the room they belong in. This will help the movers know where to place each box in your new home.
Disassemble large items: Disassemble beds, bookshelves, or desks, before the movers arrive. This will help save time and make the move more efficient.
Protect your floors and walls: Use floor and wall protectors such as cardboard or plastic sheets to prevent damage during the move.
Secure your valuables: Keep any valuable items, such as jewelry, important documents, and electronic devices, in a safe and secure place. Also, transport these items in your personal vehicle only.
Research companies online: Start by researching San Diego Moving Services online. Search for customer reviews and ratings, and be alert for any complaints or warning signs that could suggest the company is unprofessional or unreliable.
Check licenses and insurance: Make sure that the moving company you are considering is licensed and insured in California. You can check the status of a moving company's license on the California Public Utilities Commission (CPUC) website.
Get recommendations: Ask friends, family, or colleagues about moving companies they have used and trust. Personal referrals can be a great way to find a reliable and affordable moving company.
Obtain multiple quotes: Obtain quotes from multiple moving companies to compare prices and services. Ensure you provide each company with the same information about the size and scope of your move so that you can compare costs accurately.
Ask about experience and credentials: Ask the movers about their experience and credentials. Find out how long they have been in business and whether they have certifications or awards demonstrating their expertise and professionalism.
Comprehend all the costs: Ensure you've evaluated all expenses related to your relocation, including any extra charges for services like packing, storage, or special items. Be cautious of movers offering prices significantly lower than others, as they might be concealing extra fees or charges.
Start by researching moving companies specializing in long distance movers and cross country relocation. And look for those with a strong reputation for reliability and high quality services. Check if they are fully licensed and insured, and obtain multiple quotes from different companies to compare their services and pricing. Look for a professional moving company with experience and credentials in long distance moving services in San Diego, and ask for recommendations from friends and family. By taking the time to choose the best movers, you can enjoy a smooth and successful moving process and affordable rates.
Looking to move from Los Angeles to San Diego? Give us a call to learn more!
Long Distance Moving Service
Local Moving Service