Save Your Time with San Diego Packing and Unpacking Services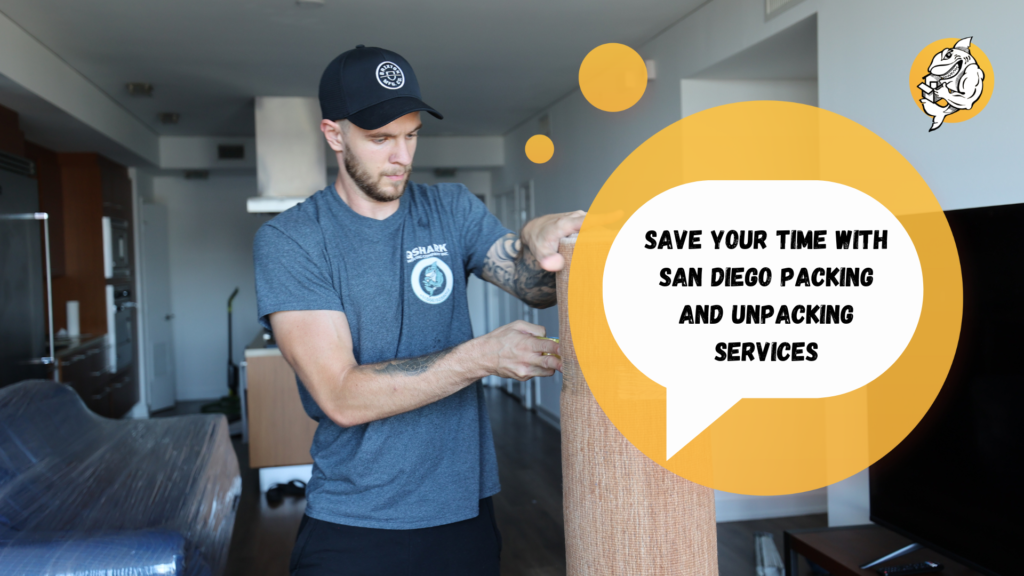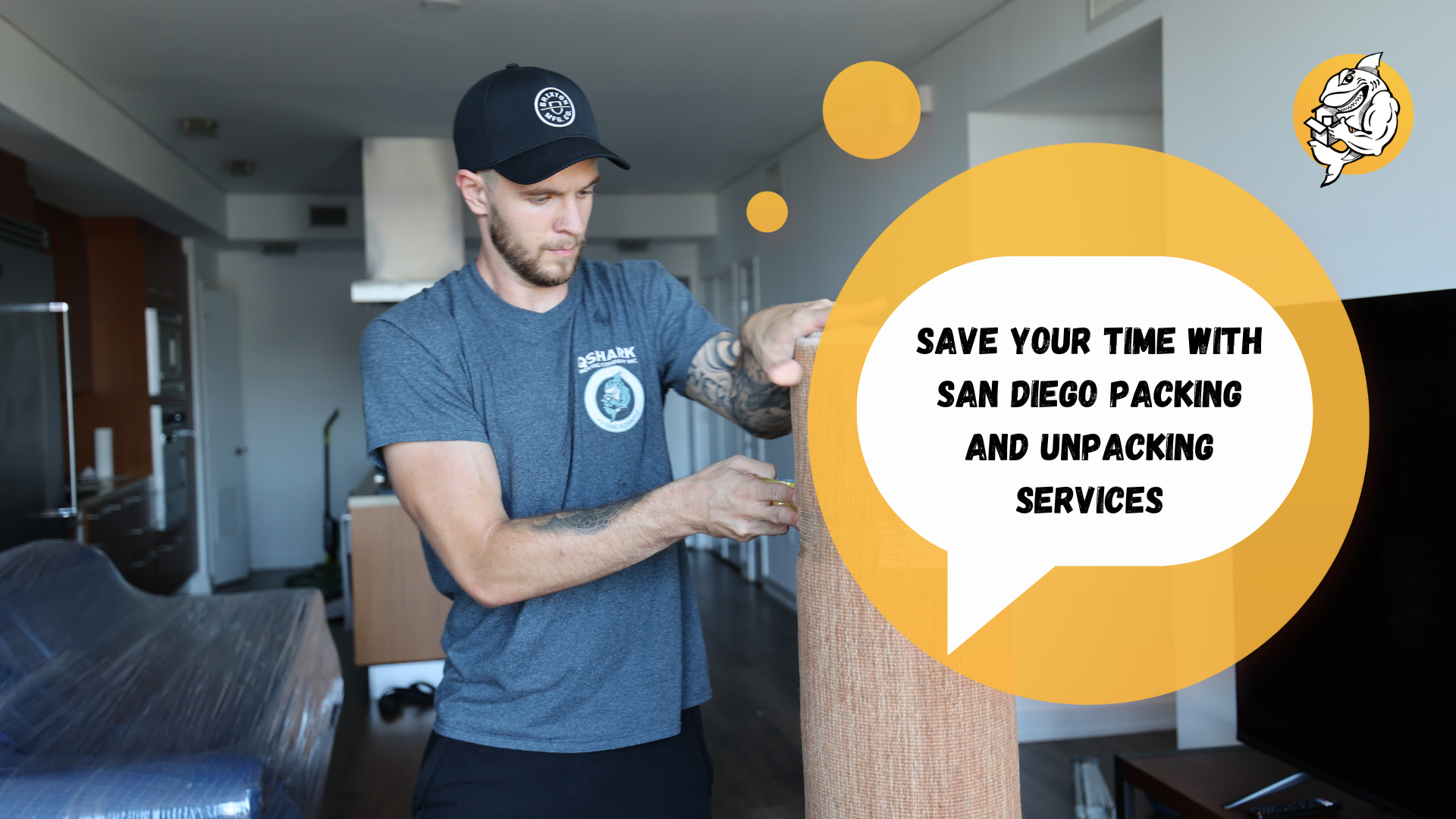 Summary: Moving can be a daunting task. The process can be overwhelming, from organizing your belongings to ensuring they reach your new home safely. With Qshark Moving Company, experience a seamless transition with our San Diego Packing and Unpacking Services. Dive into this guide to understand how we can make your move stress-free.
| Aspect | Pros | Cons |
| --- | --- | --- |
| Time Efficiency | Professionals can pack and unpack faster, saving significant time. | DIY might take days or even weeks. |
| Safety of Items | Use of proper packing materials and techniques ensures item safety. | Risk of damage or breakage with improper DIY packing. |
| Stress Levels | Reduces mental and physical strain of moving. | DIY can be overwhelming and stressful. |
| Cost | Can be cost-effective considering time saved and potential damage avoided. | Might seem like an added expense initially. |
| Organization | Professionals ensure organized packing for smoother transition. | DIY might lead to disorganized packing and longer settling time. |
---
Introduction
Moving to a new home or office in San Diego? You're not alone in feeling the weight of the task ahead. Packing up your life's possessions, ensuring they're safe during transit, and then unpacking them at your new location can be time-consuming and stressful. But what if there was a way to make this process smoother and more efficient?
At Qshark Moving Company, we've been in the moving business for years, assisting countless families and businesses with relocations. Our experience has taught us the intricacies of the moving process, and we've honed our skills to offer top-notch San Diego Packing and Unpacking Services.
Here's what you can expect from this article:
Why Professional Packing and Unpacking is Essential: Understand the challenges of the moving process and how professionals can alleviate them.
Benefits of Choosing Qshark: Discover what differentiates us from our competitive pricing to our team of professional movers.
Preparing for the Move: Tips and tricks from our experts to ensure a smooth transition.
Whether you're looking for local or commercial movers in San Diego, Qshark Moving Company has covered you. Let's dive in!
The Need for Professional Packing and Unpacking Services
Every year, countless individuals and businesses embark on the journey of relocation. While the prospect of a new environment is exciting, the actual process of moving can be anything but. Here's why seeking professional help is not just a luxury but a necessity:
Time-Consuming Nature of Packing and Unpacking:

Most people underestimate the time it takes to pack up a home or office. The process can span days or weeks, from sorting items to wrapping them securely.
Unpacking, while seemingly straightforward, requires organization and planning to ensure everything finds its rightful place.

Risk of Damage:

Improper packing can lead to damaged goods. Fragile items like glassware, electronics, and artwork need special attention.
Without the right packing materials and techniques, you risk incurring unnecessary costs in replacements or repairs.

Physical and Mental Stress:

Lifting heavy items can lead to physical strain or injury.
The mental toll of organizing, packing, and ensuring the safety of your belongings can be overwhelming.
Given these challenges, it's clear why many San Diegans turn to Qshark Moving Company for their packing and unpacking needs.
---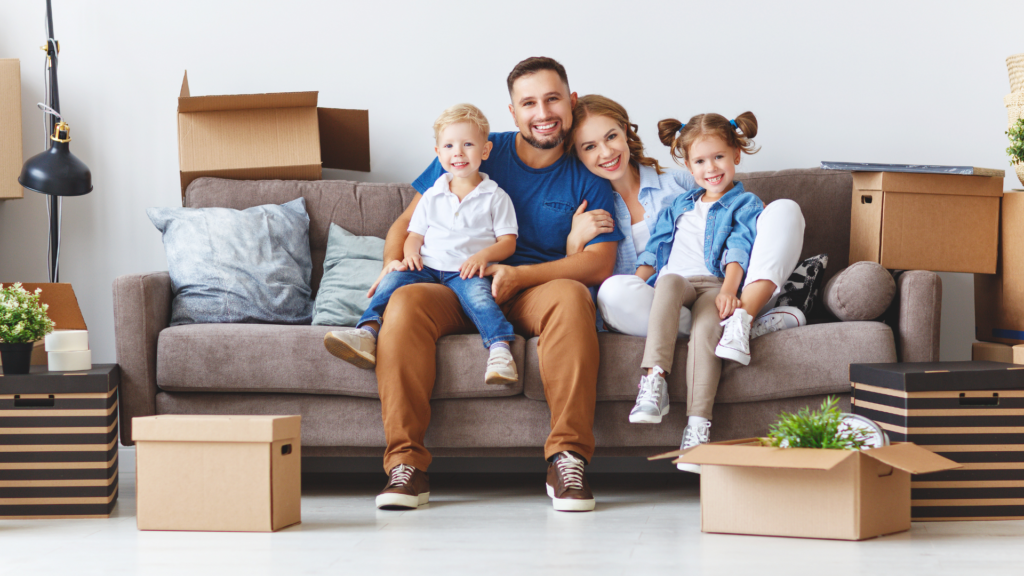 Benefits of Using San Diego Packing and Unpacking Services
Choosing professional movers like Qshark isn't just about outsourcing a task; it's about ensuring the best care for your belongings and peace of mind for yourself. Here are the benefits you can expect:
Time-Saving:

Our team is trained to pack and unpack efficiently, turning a task that could take you days into one that takes just hours.

Safety First:

We use high-quality packing materials tailored to the specific needs of your items.
Our team is trained in the best techniques to ensure the safety of even the most fragile items.

Efficiency:

Our organized approach means a smoother loading, transporting, and unloading process.
Setting up in your new location becomes a breeze with everything labeled and categorized.

Stress Reduction:

With Qshark handling the packing and unpacking, you can focus on other important aspects of your move, be it personal or professional.

Affordability:

Contrary to popular belief, hiring professionals can be cost-effective. Our competitive prices offer great value when you factor in the time saved, potential damage avoided, and the mental peace achieved.
---
What to Expect from Qshark's San Diego Packing and Unpacking Services
When you choose Qshark Moving Company, you're not just getting a service but a partner in your moving journey. Here's our approach:
Consultation:

We begin by understanding your needs, inventory, and any special requirements you might have.

Customized Packing Plans:

Every move is unique, and so is our approach. We tailor our packing process to suit your specific needs.

Professional Equipment and Materials:

From high-quality boxes to bubble wrap and packing peanuts, we use the best to protect your belongings.

Trained Personnel:

Our team of San Diego movers is skilled in packing various items, ensuring they reach their destination in perfect condition.

Unpacking and Setting Up:

We don't just stop at unpacking. Our team will help set up your new place, ensuring everything is as you want it.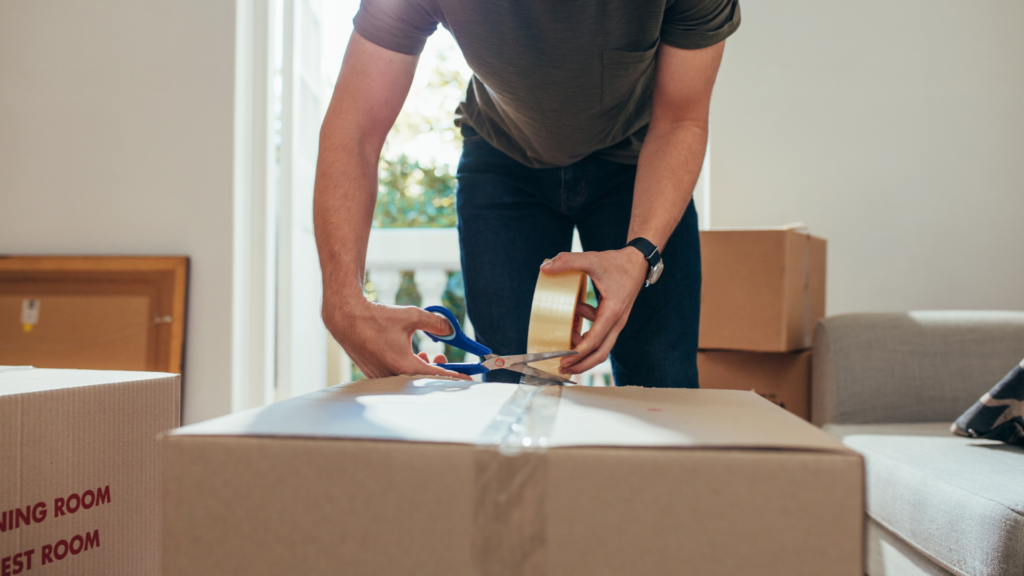 How Qshark's Services Stand Out
In a city as bustling as San Diego, numerous moving companies are vying for your attention. So, what makes Qshark Moving Company the preferred choice for many?
Local Knowledge:

Our deep understanding of San Diego's neighborhoods, traffic patterns, and other local specifics ensures a smooth move.

Customer Reviews:

Our reputation speaks for itself. With countless positive testimonials from satisfied customers in the San Diego area, you can trust in our services.

Affordability:

We pride ourselves on offering top-notch services at competitive prices. Our transparent pricing ensures no hidden costs or surprises.

Integration with Movers San Diego:

Our services are seamless, from packing to moving to unpacking. This integrated approach ensures a hassle-free experience for our clients.
---
Preparing for the Packing and Unpacking Process
While our team is here to make your move as smooth as possible, there are a few steps you can take to streamline the process further:
Decluttering:

Before the move, take some time to sort through your belongings. Donate, sell, or discard items you no longer need. This reduces the volume of moving items and can even save costs.

Labeling:

If some items or rooms need special attention, label them. This helps our team prioritize and handle them with extra care.

Essential Items:

Keep a separate box or bag with essential items you'll need immediately after the move, such as toiletries, a change of clothes, and important documents. This ensures easy access when you reach your new location.

Special Instructions:

Communication is key. Let our team know if you have any specific instructions or concerns. We're here to accommodate your needs.
---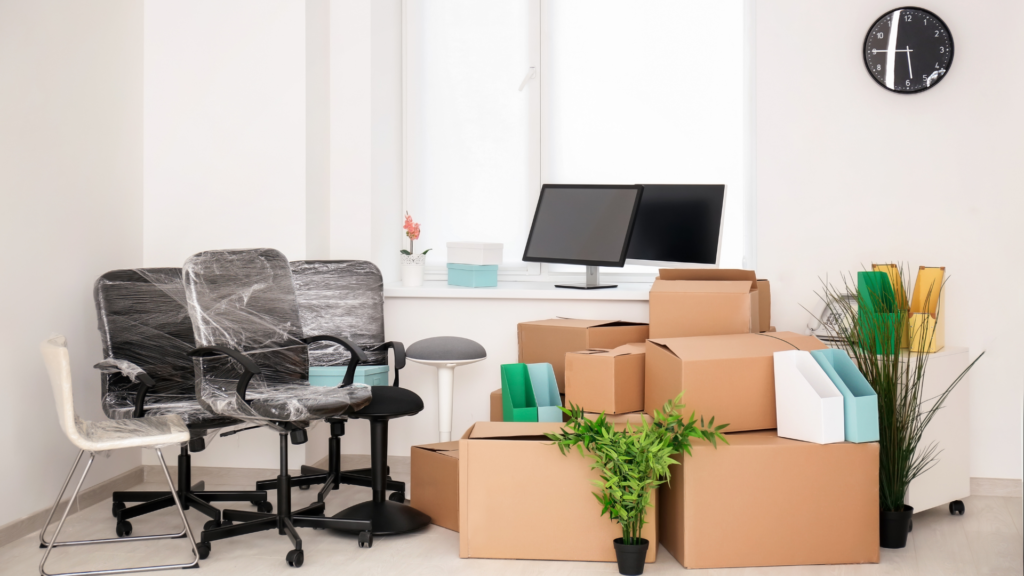 Conclusion Qshark San Diego Packing and Unpacking
Moving can be one of life's most challenging tasks, but with the right help, it doesn't have to be. At Qshark Moving Company, we aim to make your transition seamless and stress-free. With our San Diego Packing and Unpacking Services, you can focus on the excitement of your new journey, leaving the logistics to our team of professional movers.
Whether you're moving within San Diego or coming from afar, trust in Qshark to deliver excellence every step of the way.
Frequently Asked Questions (FAQs)
1. What types of items can Qshark Moving Company pack and unpack?
At Qshark Moving Company, we handle a wide range of items, from household goods like furniture and electronics to delicate items such as artwork and antiques. Our team is trained to ensure the safety of all your belongings.
2. How do you ensure the safety of fragile items during the move?
We use high-quality packing materials tailored for specific items. Fragile items are wrapped in bubble wrap, placed in boxes with padding, and clearly labeled to ensure they're handled with extra care.
3. Can I hire Qshark just for packing or unpacking services without the moving service?
Absolutely! While many clients opt for our integrated moving services, we also offer standalone packing and unpacking services for those who need them.
4. How is the cost determined for packing and unpacking services?
The cost is determined based on various factors, including the volume of items, special requirements, and the materials used. For a detailed understanding of our pricing, check out our pricing guide.
5. How far in advance should I schedule packing and unpacking services?
We recommend scheduling at least a few weeks in advance, especially during peak moving seasons. This ensures that we can accommodate your preferred dates and times.
6. Do you offer services for commercial moves?
Yes, we offer commercial movers in San Diego services. Whether you're relocating an office, store, or any other commercial space, our team is equipped to handle the move efficiently.
7. What should I do to prepare for the packing service?
While our team will handle the bulk of the work, it's helpful if clients can declutter and sort their items beforehand. Labeling items or rooms that need special attention is also beneficial.
8. Can I trust the Qshark team with my belongings?
Absolutely! Our professional movers are trained, background-checked, and committed to ensuring the utmost care and respect for your belongings.