How Much Do Movers Cost in San Diego?

If you are not interested in reading the details, here is the table showing the average costs of How Much Do Movers Cost in San Diego from our experience over the years.
But we promise there is more helpful information if you keep reading.
| Property Size | Number of Movers | Cost without Packing | Cost with Packing | Cost without Stairs | Cost with Stairs |
| --- | --- | --- | --- | --- | --- |
| Studio | 2 | $288 – $480 | $528 – $960 | $288 – $480 | $336 – $540 |
| 1 Bedroom | 2-3 | $384 – $600 | $624 – $1080 | $384 – $600 | $432 – $660 |
| 2 Bedrooms | 3-4 | $840 – $1200 | $1080 – $1680 | $840 – $1200 | $900 – $1260 |
| 3 Bedrooms | 4-5 | $1200 – $1800 | $1440 – $2280 | $1200 – $1800 | $1260 – $1860 |
| 4 Bedrooms | 5-6 | $1560 – $2400 | $1800 – $2880 | $1560 – $2400 | $1620 – $2460 |
Disclaimer: The prices listed in the table above are estimates based on historical averages and should only be used as a guide. Actual costs can vary significantly depending on a variety of factors, including but not limited to, the total volume and weight of your items, the time of the year, complexity of the move, and any additional services required such as packing, disassembly and reassembly of furniture, or special handling for fragile items. For an accurate quote, please contact us with detailed information about your specific moving needs.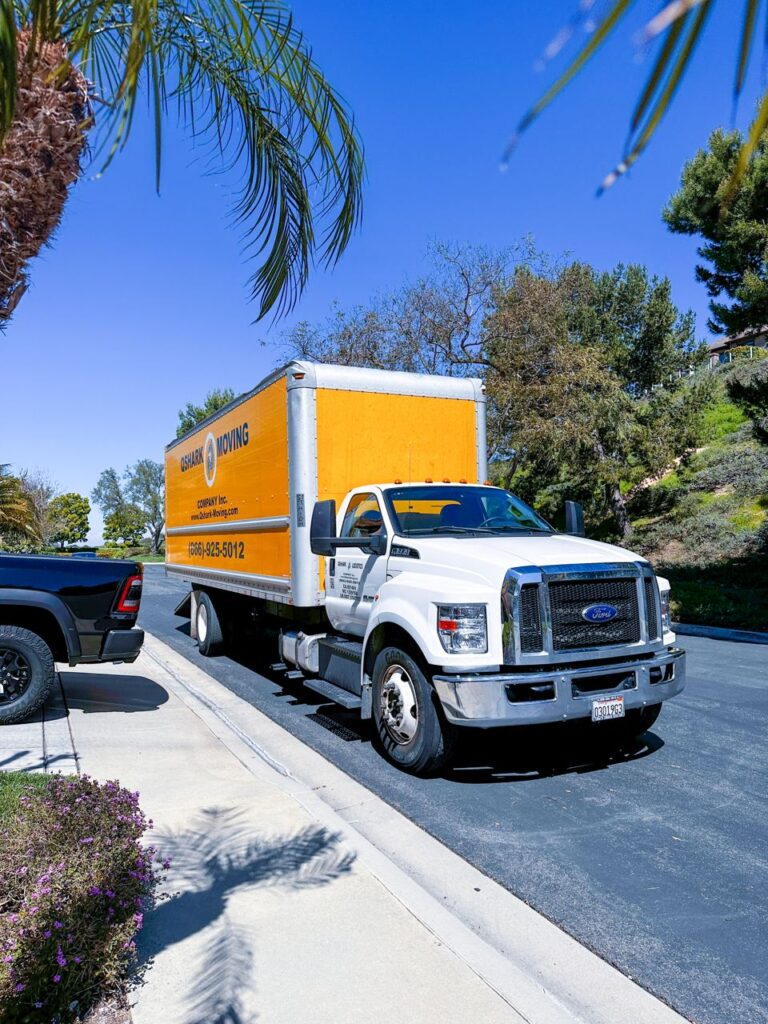 Short Summary: Our guide delves into all the ins and outs of How Much Do Movers Cost in San Diego, offering you a clear perspective of what to expect when planning a move. From the factors influencing the cost to tips on how to save, we break down everything for you. Stay with us to navigate your move with Qshark, your trusted moving company.
---
I. Introduction
At Qshark Moving Company, we understand how daunting the process of moving can be. The logistics, the planning, and yes, the costs – all these can make it an overwhelming experience. That's why we've created this comprehensive guide to help you understand all the elements that come into play when determining the cost of moving in San Diego.
As professional movers with a reputation for being amongst the top movers in the city, our goal is to provide transparency, allowing you to make the best decisions for your move.
We will break down everything, from the size and distance of the move, to the influence of special items and time of the move. We will also explain the Qshark Moving Company's pricing structure, including our hourly and flat rates, special item handling charges, and insurance costs, among other things.
In this guide, we will also provide you with tips on getting an estimate from us and strategies to reduce moving costs. We will discuss our moving services, including local moving, office moving, and long distance moving.
Our aim is to equip you with all the information you need, ensuring you feel confident and ready for your move. Whether you're looking for cheap movers or the best movers in San Diego, remember, it's not just about cost, but also about quality, efficiency, and care.
"At Qshark Moving Company, we don't just move boxes. We move people."
So, let's dive in and take a closer look at what factors determine the cost of Movers in San Diego and how Qshark can make this process as smooth as possible for you.
---
II. Understanding Moving Costs
Please note that all the information in this guide is based on Qshark Moving Company's pricing and services and might differ from other providers. Always request a quote specific to your situation for the most accurate estimate.
| Cost Component | Description |
| --- | --- |
| Labor Costs | Salaries for the professional movers performing the physical move. |
| Equipment Cost | Costs associated with purchasing and maintaining necessary moving equipment such as dollies, tools, straps, floor runners, and moving blankets. |
| Supplies Cost | Costs of essential supplies for packing and safeguarding items, including tape, shrink wrap, wrapping paper, and bubble wrap. |
| Truck Costs | Costs related to the moving truck, including fuel and maintenance. |
| Insurance Costs | Expenses for various types of insurance to protect the company, workers, and customers' belongings, including General liability, Auto insurance, Cargo marine insurance, and Workers Compensation insurance. |
| Administrative Costs | Costs associated with running the business, such as salaries for receptionists, managers, and payroll specialists, as well as expenses for moving software and other operational necessities. |
When planning a move with a moving service, it's important to understand the various costs involved. These costs can be broken down into several key components:
1. Labor Costs
This is the cost of the physical work involved in your move. It includes:
Day labor: This refers to the manpower needed to load and unload your belongings onto the moving truck.
Specialized labor: If you have items that require special care or expertise (such as pianos, antiques, or large appliances), additional labor costs may apply.
2. Transportation Costs
These are the costs associated with the moving truck and fuel. The size of the truck, the distance of your move, and the current fuel prices can all affect this cost.
3. Packing Materials
Packing services and materials can be a major component of your moving costs. This can include everything from boxes and tape to bubble wrap and specialized packing for fragile items.
4. Insurance Costs
Insurance protects your belongings during the move. The cost of insurance will depend on the value of your items and the level of coverage you choose.
5. Additional Services
These are services that are not included in the base quote. They can include:
Disassembly and reassembly of furniture
Servicing of appliances
Handling of special items such as pianos or artwork
Storage services
Understanding these costs can help you estimate your move's total cost better and budget accordingly.
| Factor | Description | Impact on Cost |
| --- | --- | --- |
| Stairs | Moving items up and down stairs requires more time and effort. | Increases move duration and cost. |
| Long Walks | If movers have to carry items over long distances from home to the truck, it takes more time. | Increases move duration and cost. |
| Long Drive | Distance between old and new locations. Longer distances mean more fuel and time. | Increases move duration and cost. |
| Improperly Packed Items | Items that aren't packed properly may require repacking for safe transport. | Increases move duration and cost. |
| Heavy Furniture | Large or heavy items may require additional movers or equipment to move safely. | Increases move duration and cost. |
| Incline Walk | Walking up and down inclines, like hills or ramps, can slow the moving process. | Increases move duration and cost. |
III. Factors Influencing Moving Costs in San Diego
Every move is unique, and several factors come into play when determining the total cost. Here are the key elements that can affect your moving cost:
1. Size of the Move
The size of your move is typically the most significant factor in determining the cost. Moving a four-bedroom house will cost more than moving a one-bedroom apartment due to the labor and materials required.
2. Distance of the Move
The distance between your current location and your new home affects the cost. Local moving generally costs less than long distance moving.
3. Time of the Move
The timing of your move can also impact the cost. Weekend moves or moves during peak season (typically the summer months) can be more expensive due to higher demand.
4. Special Items
Certain items require special handling and can increase the cost of the move. For example, if you need piano movers, it will add to the total cost due to the specialized equipment and expertise required.
5. Access
The ease of access to your current and new homes can also influence the cost. Factors include the presence of stairs, the distance from the moving truck to your home, and whether an elevator is available and can accommodate your items.
6. Storage Needs
Storage fees will apply if you need to store your items before, during, or after your move.
7. Packing Services
The decision to pack your belongings yourself or to use packing services from Qshark can impact your total moving cost.
By considering these factors, you can have a more accurate estimation of your moving cost. Now that we understand the factors that influence moving cost, let's explore Qshark's pricing structure.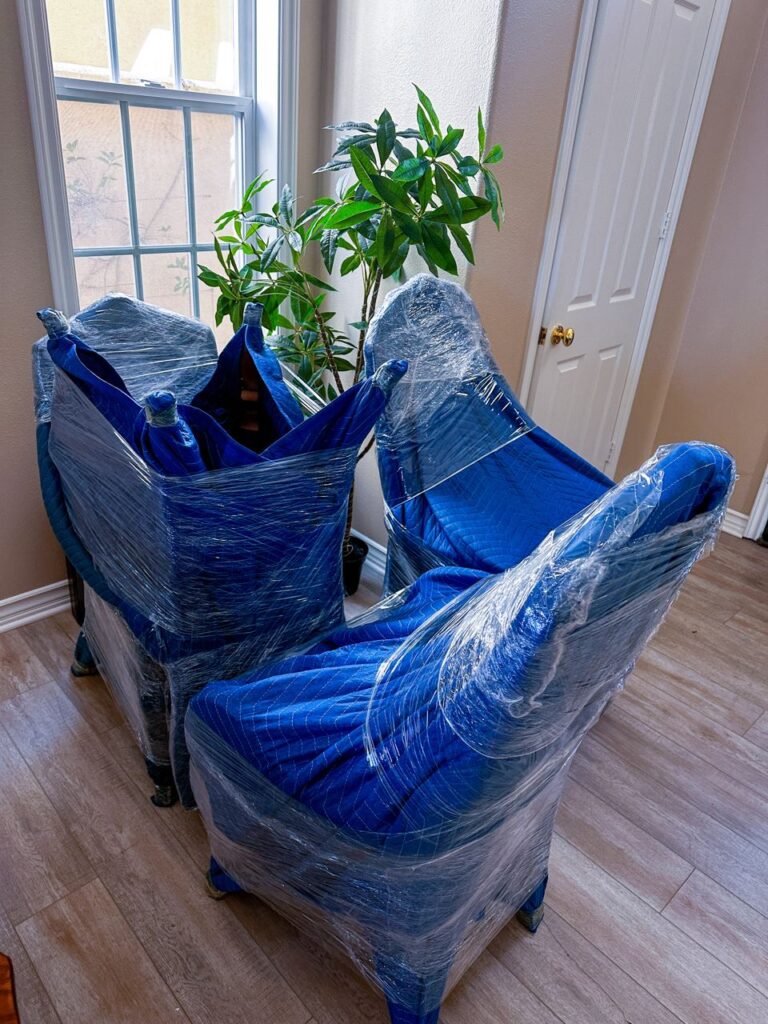 | Task | Description | Impact on Duration |
| --- | --- | --- |
| Assembly and Disassembly | Taking apart and putting together furniture can be time-consuming but necessary for safe transportation. | Increases move duration. |
| Packing and Unpacking | Carefully packing items to ensure their safety takes time, as does unpacking them at the new location. | Increases move duration. |
| Protecting Furniture | Wrapping furniture in shrink wrap and moving blankets to prevent damage is a meticulous process. | Increases move duration. |
| Removing Doors | Doors may need to be removed to safely transport large, bulky items. | Increases move duration. |
| Organizing the Truck | Movers need to strategically place items in the truck to maximize space and protect belongings. | Increases move duration. |
IV. Qshark Moving Company's Pricing Structure
At Qshark Moving Company, we believe in providing transparent and reasonable pricing for our services. Here's a look at how we structure our moving costs:
1. Hourly Rates (Local Moves)
For local moves, we charge an hourly rate. This rate includes the day labor needed to load and unload your belongings and the transportation costs.
2. Flat Rates (Long Distance Moves)
For long distance moves, we typically provide a flat rate quote. This rate accounts for all the services included in your move, such as packing, loading, transportation, and unloading.
3. Special Item Handling Charges
For special items that require extra care or special equipment, such as pianos, antiques, or large appliances, we charge an additional fee. Our piano movers, for example, are specially trained to handle and transport these valuable items.
4. Packing Materials and Services Charges
The cost of packing services and materials varies depending on the amount and types of materials used. If you choose to use our packing services, we will provide an estimate for this as part of your quote.
5. Storage Costs
If you need to store your items during the moving process, we can provide storage solutions for an additional cost.
6. Insurance Costs
We offer several levels of coverage to protect your belongings during the move. The cost of this insurance depends on the level of coverage you choose.
7. Discounts and Promotions
From time to time, we may offer discounts or promotions. Be sure to ask about any current offers when you request a quote.
---
This pricing structure is designed to be as transparent as possible. However, please remember that every move is unique, and the actual cost will depend on the specifics of your move. Always request a personalized quote for the most accurate estimate. Up next, we'll walk you through the process of getting a moving estimate from Qshark.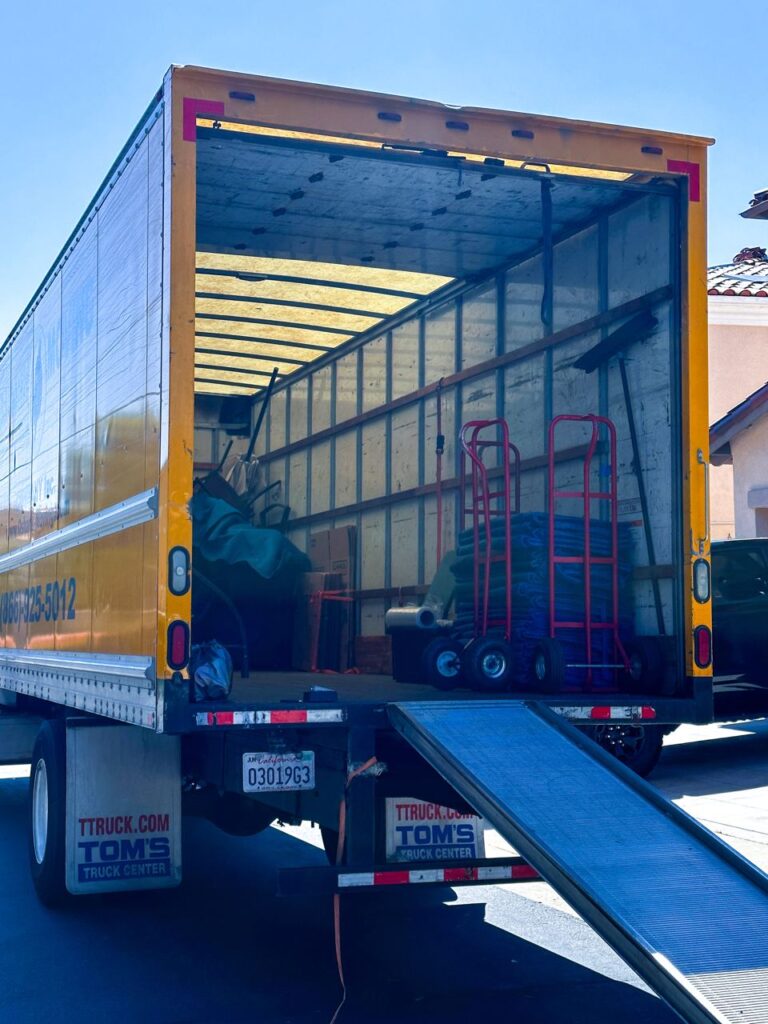 VI. Tips to Reduce Moving Costs
Moving can be expensive, but with careful planning and some handy tips, you can keep your costs in check. Here are some strategies to help you reduce your moving costs:
1. Declutter Before the Move
Reducing the number of items you have to move can significantly cut your moving costs. Consider selling, donating, or disposing of items you no longer need.
2. Pack Yourself
While packing services are a convenient option, doing your packing can save you money. Be sure to pack carefully to prevent damage during the move.
3. Schedule Your Move Strategically
Avoid moving during peak times if possible. Mid-week and off-peak season moves (late fall to early spring) may be cheaper due to lower demand.
4. Understand Your Quote
Avoid surprise charges by understanding exactly what's included in your quote. Don't hesitate to ask questions and ensure you know of any potential additional costs.
5. Use Original Packaging
If you still have the original packaging for appliances or electronics, use it. This can reduce the need for specialized packing materials.
6. Utilize Discounts and Promotions
Keep an eye out for any discounts or promotions that Qshark Moving Company may offer when you move.
---
Reducing moving costs often comes down to preparation and understanding the process. Now that we've covered the potential costs of moving and how to reduce them, let's wrap up our guide by discussing the importance of choosing the right moving company.
VII. Choosing the Right Moving Company
Choosing the right moving company is crucial to ensure a smooth and hassle-free move. While cost is a significant factor, it's not the only thing to consider. Here are some things to keep in mind:
1. Reputation
Look for a company with a strong reputation for reliability and service. At Qshark, we are proud to be known as one of the top movers in San Diego.
2. Services
Consider the range of services the company offers. Whether you need local moving, office moving, or long distance movers, Qshark has you covered.
3. Transparency
A reputable moving company will provide transparent pricing with no hidden charges. We provide clear, upfront estimates to help you understand the full cost of your move.
4. Experience
Experienced movers are equipped to handle any surprises during the move. Qshark has a team of experienced professional movers ready to ensure your move goes smoothly.
5. Reviews and Testimonials
Look at reviews and testimonials from previous customers to gauge the quality of the company's services. We're proud of the positive feedback we've received from our customers.
---
Your choice of moving company can make a big difference in your moving experience. Always remember, the goal isn't just to find cheap movers but to find a company that offers value for money and prioritizes your needs. We hope after reading this guide you know the answer to How Much Do Movers Cost in San Diego.