The Truth About San Diego Antique Furniture Movers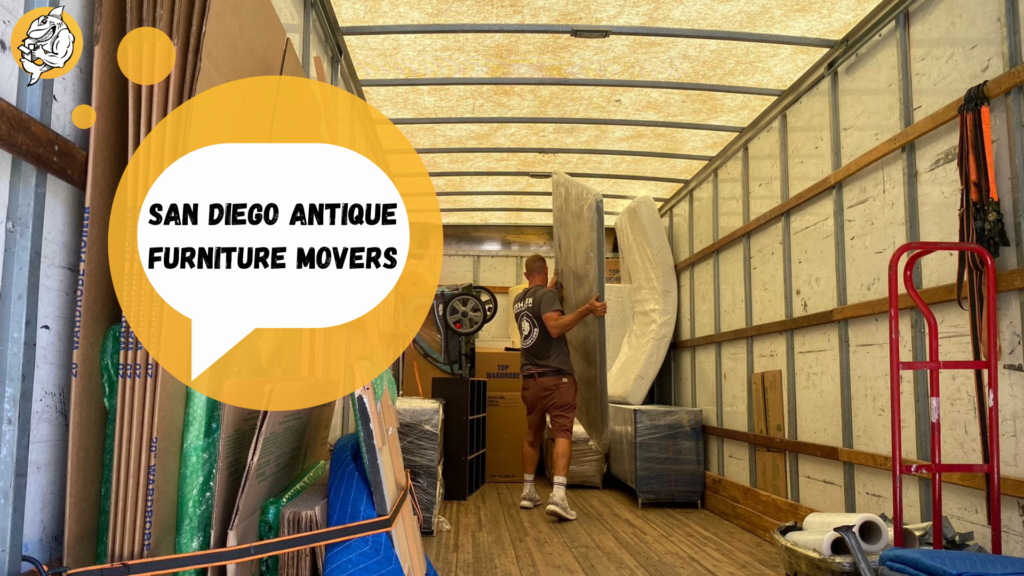 Summary:
With a surge in demand for specialized services in the moving industry, diving deep into the world of Antique Furniture Movers becomes pivotal. This article sheds light on the importance of professional antique movers, the process and intricacies involved in moving antiques, and the role of a reputable moving company, like Qshark Moving Company, in ensuring the secure relocation of these precious items.
I. Introduction
The moving industry has witnessed a considerable shift in recent years, primarily with increased demand for specialized services. Among them, one such niche that has seen an upward trend is 'Antique Moving'. Given antique items' delicate nature and high value, the need for professional movers specializing in antique moving cannot be overstated.
From major cities to local neighborhoods, the demand for professional movers with expertise in antique moving has been on a rise. Specifically, companies offering specialized antique moving services in San Diego have become necessary for homeowners looking to relocate. As the name suggests, 'Antique Moving' is not your everyday moving service. It involves precision, care, and a lot of expertise to ensure the safety of the valuable pieces during transit.
Qshark Moving Service
As a prominent player in the moving industry, Qshark Moving Company has rich experience in dealing with a wide range of moving needs. We have carved out a niche as one of the leading San Diego antique furniture movers. From the initial process of packing with the right supplies to the final stage of unloading and furniture assembly, our team ensures a hassle-free moving experience for all our clients.
The value of a moving company can often be gauged by its reputation. That's where customer reviews and ratings come in. They provide an unbiased perspective on the company's service quality. A good standing with the Better Business Bureau is another validation of a moving company's reputation. Here at Qshark, our consistent positive customer reviews and good standing with the Better Business Bureau speak volumes about our commitment to customer satisfaction.
In the upcoming sections, we will delve deeper into the world of antique moving, discussing the best antique moving companies, the array of services they offer, and how Qshark stands out in this industry. This article will serve as a comprehensive guide to help you understand the nuances of moving antiques, the importance of professional movers, and how to select a reliable moving company for your precious antique items.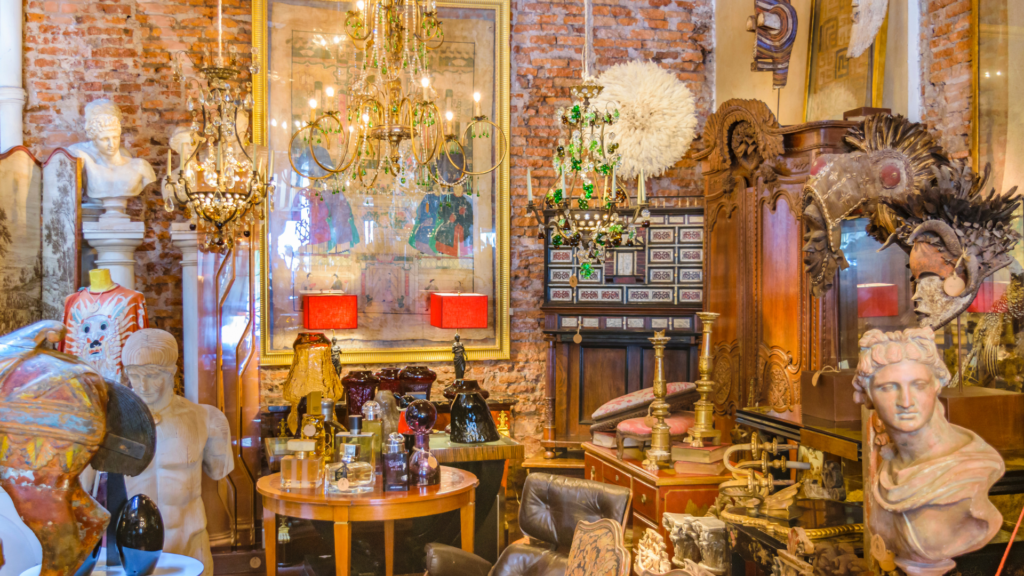 II. The Significance of Professional Antique Movers
When it comes to moving antiques, not all movers are created equal. The complex and sensitive task of transporting antique furniture requires skilled, experienced movers who specialize in handling such items.
Understanding the Role of Antique Movers

Antique movers have the skill set and training to safely handle, pack, and transport antique furniture and fine art.
The importance of professional movers like QShark Moving Company becomes apparent when dealing with valuable antique pieces that hold monetary and sentimental value.

Importance of Reputable Moving Companies

Choosing the right company ensures your valuable pieces are handled with the utmost care and arrive safely at their destination.
A reputable company like QShark, with positive customer reviews and strong standing with the Better Business Bureau, is crucial for peace of mind during the moving process.

Movers Ratings and Better Business Bureau

A moving company's credibility can be judged based on its ratings and standing with the Better Business Bureau.
High ratings and positive customer reviews imply reliable service quality and high customer satisfaction.
---
III. Identifying the Best Antique Moving Companies
When selecting an antique moving company, several factors come into play. These include the company's reputation, the range of services it offers, its experience in the industry, and its service quality.
Recognizing Top-tier Antique Moving Companies

Notable antique moving companies have a proven track record of providing quality service.
Companies like Allied Van Lines and North American Van Lines are often recommended for their exceptional service and experience in antique moving.

International and Local Van Lines

Different van lines offer various benefits depending on your moving needs, whether local or international.
Companies such as American Van Lines and JK Moving Services have established a reputation for being reliable for local and international moves.

QShark Moving Company – A Step Above

With an extensive range of services and a dedicated team of professionals, QShark Moving Company stands out as one of the best options for antique moving in San Diego.
Our commitment to customer satisfaction and unparalleled service quality sets us apart in the local moving services industry.
The next section will discuss the comprehensive range of services offered by antique moving companies and why these services are crucial for a smooth and secure moving process.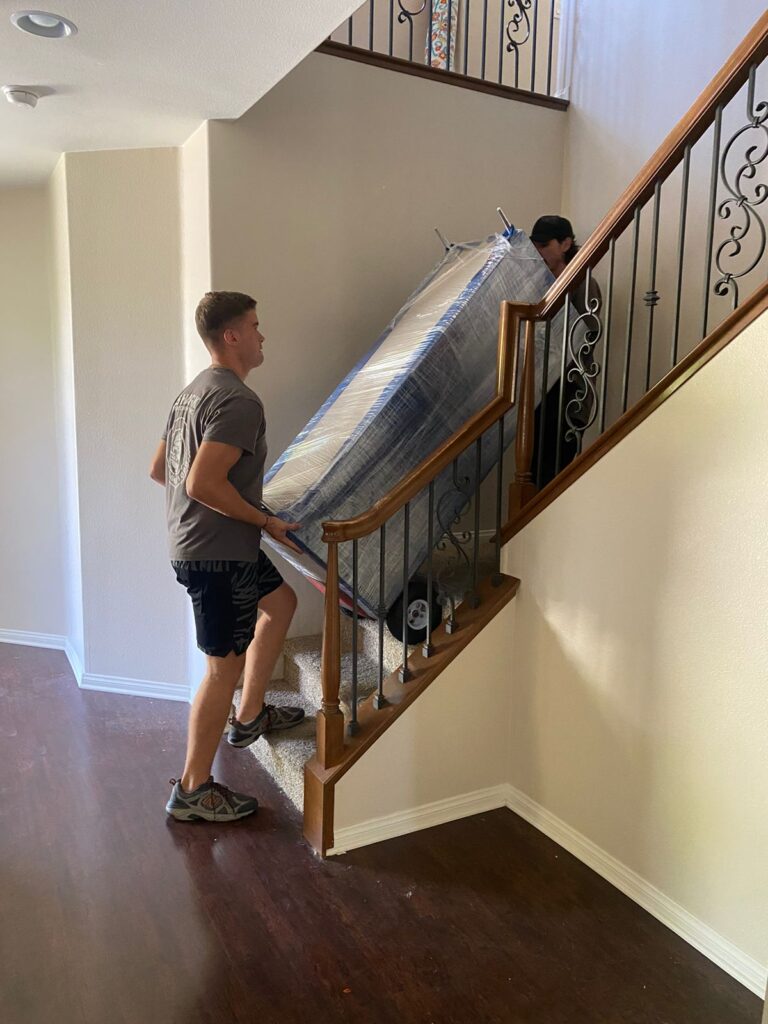 IV. Comprehensive Range of Services Offered by Antique Movers
Every move is unique and comes with its own set of challenges. Therefore, an antique moving company must provide comprehensive services tailored to the client's needs.
Moving Services

Full-service moving companies like QShark Local Movers offer various moving services, from local to commercial and interstate moving. This versatility ensures that whatever your moving needs might be, they are well-catered for.
A moving broker can serve as a liaison between you and the moving company, ensuring the moving process goes as smoothly as possible.

Storage Services

Sometimes, a move may require temporary storage solutions. Reputable moving companies typically offer secure storage services to protect precious antique items.

Specialty Services

Custom crating, specialized packing, and fragile-only packing are just a few of the specialty services offered by professional movers to ensure the safety of your antiques during transit.
At QShark, we also offer furniture assembly and disassembly services to ease the burden of moving large, cumbersome antique furniture.
---
V. Process of Transporting Antique Furniture
The process of transporting antique furniture requires careful planning and execution. Let's walk through the steps:
Initial Stages – Free Quote and Planning

The process begins with getting a free quote from the moving company.
At QShark Moving Company, we discuss your moving needs in detail to provide the most accurate quote possible.

The Moving Day

On a moving day, professional movers will handle everything, from packing your antiques carefully to loading them onto the moving truck.
Skilled movers ensure that every item is well-secured for the journey ahead.

Delivery and Unloading

Upon reaching the destination, the movers will take care of unloading and, if required, assembling your antique furniture.
This ensures a stress-free moving process for the client.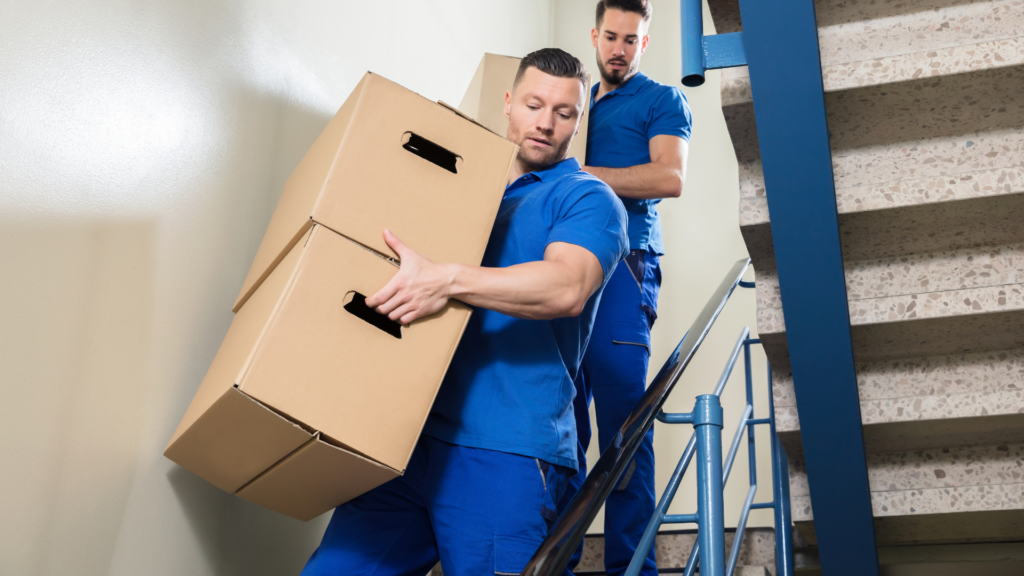 VI. Factors to Consider when Choosing Antique Moving Services
While choosing the best antique moving services, you should consider the following factors:
Experience and Expertise

Opting for experienced movers with specific expertise in handling antique items is crucial. QShark Moving Company employs experienced movers well-versed in safely moving antiques.

Valuation Coverage and Liability

Antique items often have a high monetary and sentimental value. Therefore, it's crucial to inquire about the moving company's liability and valuation coverage. This ensures that your valuable items are adequately insured during transit.

Service Quality and Customer Reviews

Check customer reviews and the company's rating with the BBB. This provides insight into the company's quality service and customer satisfaction rate.

Hidden Fees

Some moving companies may have hidden fees not included in the initial quote. Always inquire about the move's full cost to avoid any unexpected expenses.
---
VII. The Role of Qshark Moving Company in Antique Moving
As one of the leading San Diego antique furniture movers, QShark Moving Company plays a significant role in ensuring a hassle-free moving experience for clients.
Reputation and Reliability

Positive customer reviews and an excellent rating with the BBB back Qshark's reputation as a reliable moving company.

Comprehensive Services

Qshark offers comprehensive services, from packing to transporting and assembling antique furniture.

Custom Solutions

We understand that each move is unique. Therefore, we offer custom solutions tailored to our clients' moving needs.
VIII. Safeguarding Your Antiques during the Move
Safeguarding your valuable antique items during a move requires careful planning and meticulous execution.
Appropriate Packing Supplies

The right packing supplies, such as packing paper, bubble wrap, and custom crates, are vital in protecting your antique items during the move.
At QShark Moving Company, we use high-quality packing supplies to ensure the safe transit of your precious antiques.

Professional Packing

Professional packing by experienced movers is essential in safeguarding your antiques. Specialized packing techniques are used to ensure that each antique piece is well-protected.

GPS Tracking

Some moving companies offer GPS tracking services, allowing you to monitor your items' progress throughout the move.
---
IX. Conclusion: The Truth about San Diego Antique Furniture Movers
Antique furniture moving is a niche field requiring specialized skills and expertise. In San Diego, QShark Moving Company is a leading service provider with a team of professional movers well-versed in moving antiques. From offering comprehensive moving services to ensuring your antique pieces' safe and secure transportation, QShark Movers ensures a stress-free moving experience for its clients.
With this information, you can make informed decisions about moving your precious antiques. Trust in reputable and experienced movers like QShark, and you can look forward to a hassle-free moving experience.
This final section reinforces the crucial points covered in the article while providing a summary and a conclusion to wrap up the article. Using hyperlinks, bullet points, and bold text enhances the readability and effectiveness of the content.
Frequently Asked Questions (FAQs)
What are some key factors to consider when choosing an antique movers? A: Key factors to consider include the company's experience and expertise in moving antiques, the range of services they offer, their liability and valuation coverage, and customer reviews and ratings.
How does QShark Moving Company ensure the safety of my antiques during the move? A: At QShark, we use high-quality packing supplies, and professional packing techniques and offer GPS tracking services for your items. Our experienced movers are well-versed in handling and transporting antique items with care.
What is valuation coverage in the full service moving company? A: Valuation coverage refers to the liability a moving company accepts if your goods are lost or damaged during the move. It's crucial to discuss valuation coverage with your chosen moving company before finalizing the move.
What hidden fees should I be aware of when hiring a commercial moving services? A: Some common hidden fees include charges for handling bulky items, packing and unpacking services, storage fees, and fees for moving items up and down stairs. Always inquire about the total cost of the move upfront.
What services does QShark Moving Company offer? A: QShark provides a comprehensive range of services, including local, commercial, and interstate moving services, storage services, custom crating, specialized packing, furniture assembly and disassembly, and GPS tracking.