Local moving in Orange:
College Student Moving
Furniture Moving
Home Packing Services
Moving
Storage and Moving Services
Packing Services
---
No hidden fees or extra charges
Professional, trained and uniformed affordable movers
Guarantee of safety items under the contract
Payment after the work is done
Our Contacts
Address
2100 W Orangewood Ave Orange, CA92868
Orange County Moving Services for Your Comfort!
If you're looking to spend your nights at a fantastic and endless range of restaurants, bars, and clubs, whilst spending your days riding waves or braving theme parks… then Orange County is the place for you.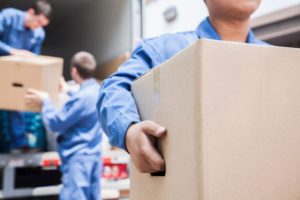 The attractions in Orange County are countless, and it is home to the world-famous Disneyland Resort, which is a must-go for Disney fans worldwide.
Not just this, but you'll also find a range of beaches (such as Newport Beach, Long Beach and the ever-popular Laguna Beach), where you can either sunbathe and relax, or – if you're an adrenaline junkie – surf to your heart's content.
If you'd love to call Orange County your home, but don't want the hassle of moving all of your things… then don't worry – we can do it for you!
We offer a wide range of services, and can have your things to you by the time you've finished riding your first wave.
Not just that, but it will cost you next-to-nothing, meaning that you will have more time and money to spend in Orange County's fantastic shopping malls and facilities.
Why you should hire an Orange County moving company?
You Avoid the Risk of Getting Hurt
If you DIY, you will have to move very heavy items like sofas, furniture, beds and kitchen appliances. You need to either ask a few friends to help or you need good equipment to help with the weigh. Keep in mind that you have to do this twice: once when you move out of the old home and the other when you move into the new one.
Moving the heavy objects can often result in accidents and you or your helpful friends might even end up in the hospital.  If you hire a professional you don't have to do any of it. You just sit and watch all those heavy objects being moved from one home to the other without you moving a finger.
It is a completely risk-free experience for you. You don't have to worry about the movers hurting themselves either because pros know what they are doing.
You Won't Owe Your Friends
Even if you want to do everything yourself, you will still need the help of a few friends. Yes, your friends will be willing to help, at least some of them, but asking them to help you move is a great way to alienate many of them because it is a stressful and tedious task.
Instead of exploiting your friendships, you can hire a moving company in Orange County and they will take care of everything for you.
You Will Have More Time for Other Moving-Related Activities
Hiring a moving company will free up your day and give you the time you need for other activities. If you were ever in charge of moving before you know that there are many other things that need to be done besides actual moving. Such examples are setting up utilities or cable services on your new home, getting the new driver's license or preparing the new home so that everything is ready when your stuff arrives.
There are so many things you need to do and hiring an OC moving company will give you the time you need to do them.
Your Valuables Are Protected
Imagine what happens if you damage your high-end expensive 3D TV while you are moving it. Most moving companies in Orange County offer insurance and if they brake it, they pay for it. You can choose any of the coverage options to protect your goods.
When choosing a moving company you should always ask about the insurance options. It will cost more but you can have the guarantee that your valuables will either reach your new home intact or at least you get new ones.
They Can Store Your Goods Until Your New Home Is Ready
Ideally, you will take everything from your old home directly into the new one but this is not always possible. If you have a few days before you can put your things into the new house you can find a moving company that also offers storage services and you will have no problem.
It is usually best to use the same company for moving and storing your goods. The reasons are clear: it is most convenient and you will most likely pay less than if you would hire two companies: one for moving and the other for storing your belongings.
A Moving Company Also Offers Packing Services
You can hire the moving company just to move your stuff, but you can also hire them to pack them thus freeing much more of your time. Packing is a hassle and even if it sounds easy, packing your most valuable goods the right way will help save them.
A professional will always use adequate packing techniques and will make sure that all your goods can be transported safely to the destination.
While you might see hiring a moving company as an additional cost, it can save you money because if you move the things yourself, you can damage or lose them. Additional costs when you move the things yourself are the refreshments for your friendly helpers and gas and truck costs.
Important to know:
You've got a promotion, and you need to relocate. This is the biggest headache of a promotion outside Orange County, the moving and transporting of your things. Things get worse if you have a family to relocate as there are so many things to pack and shift, and so much to do. This is when you should think of hiring an orange county moving company. Don't think that it's an additional expense; think of it as a blessing in disguise. With best movers helping you with the move, the move is so much of a cinch because of the following reasons.
The main benefit or reason to hiring orange county movers is that they do all the packing of your things for you. You need not worry about this, and thus can take care of other things related to the move like closure of bank accounts, utilities, school arrangements and of course, looking for the prefect house.
Professional movers know how to pack your things to ensure there is minimal damage to your belongings while on transit. They use the right packing materials, and know just how much of packing materials and the sizes of the moving boxes they should use. This is something you won't know, and may end up wasting money buying unnecessary or wrong packing supplies, and waste time making repeated visits to the store as you don't know what you actually need.
Just make sure that you hire an insured and licensed moving company for the security of your belongings. If they are insured, any damages incurred in transit is covered by the insurance policy. Though this may not cover any sentimental value associated with your things, it does at least pay for its damages.
Licensed movers in Orange County, CA are a must as there are many fraud moving companies who pack your things and disappear with them. Licensed movers will not risk doing this as they can be easily located and tracked.
Always collect a few moving quotes from a few potential moving companies before deciding on the right company to hire for your move. You don't necessarily have to choose the cheapest mover, but you also should not pay too much a price for your move. By collecting a few quotes you can make comparisons and make your final choice. When they give their moving quotes, it's better if the orange county moving company sends a personnel to your house to take a look at your belongings to be moved.
It's better than accepting quotes over the phone as if they come to your place, they can judge how many days they will need to pack your things, and the types of packing supplies and size of the boxes to use for packing your things.
Don't forget to mention the moving day to ensure they are available on that day. Ask them how many days they require to move your things so that you can plan your other work accordingly.
This taken care of, you will end up hiring an orange county moving company you can afford to hire, and while they take care of the stress of packing, loading and unloading your things, you can take care of all the other things associated with a move!
Do you need more information on what services we offer, how do we work and what are our experiences? Are you looking for Los Angeles specifically? Visit our Homepage or get in touch with us through our contact form and we will get back to you in 24 hours!
Locations We Serve
Where can you find our Orange County moving company?