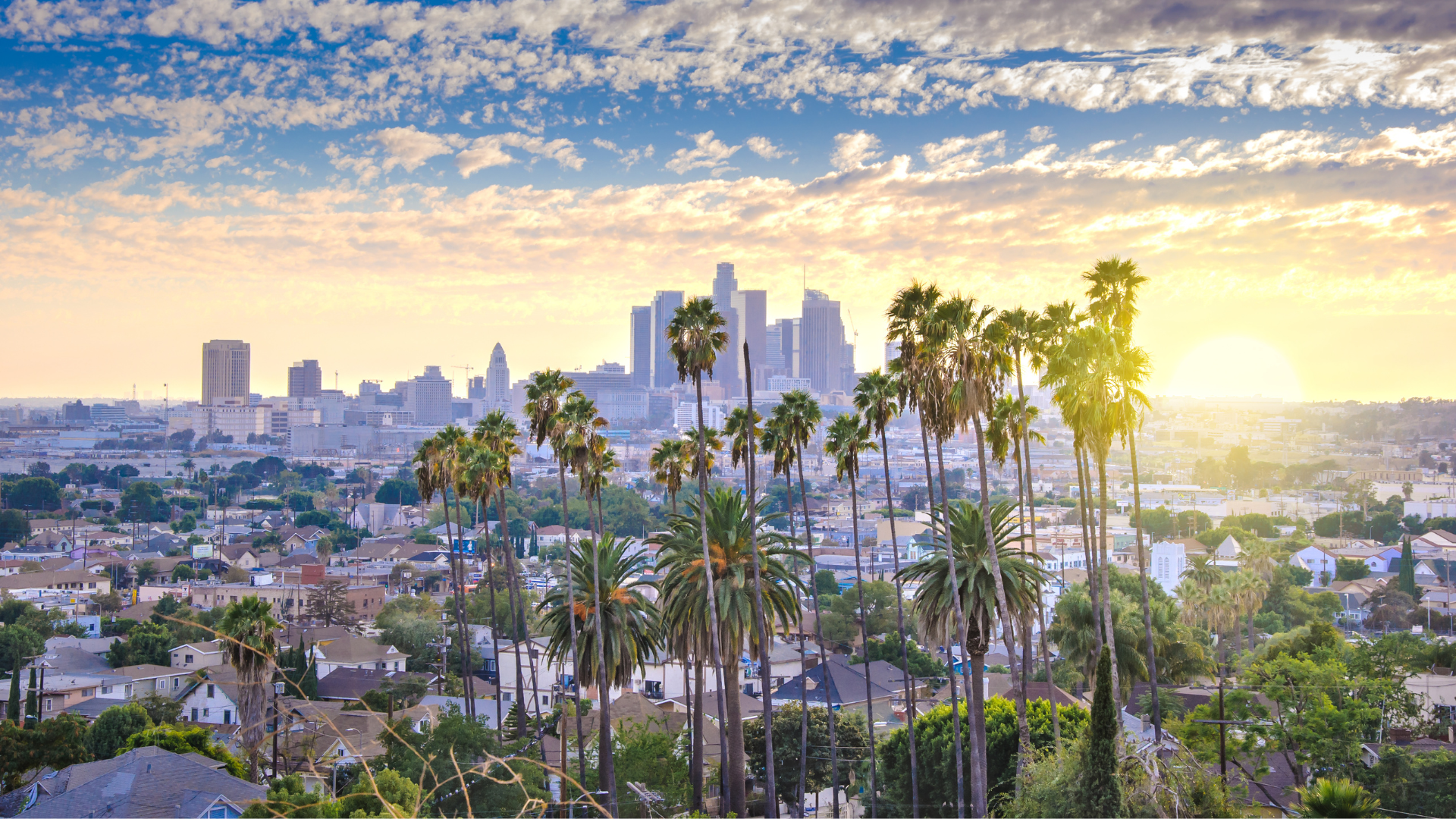 Moving Company Los Angeles | Qshark Movers Top Rated Local Service
Estimate your moving cost for free:

Welcome to Los Angeles!
$750,000
Median Home Value
Moving to Los Angeles: Unraveling the City of Angels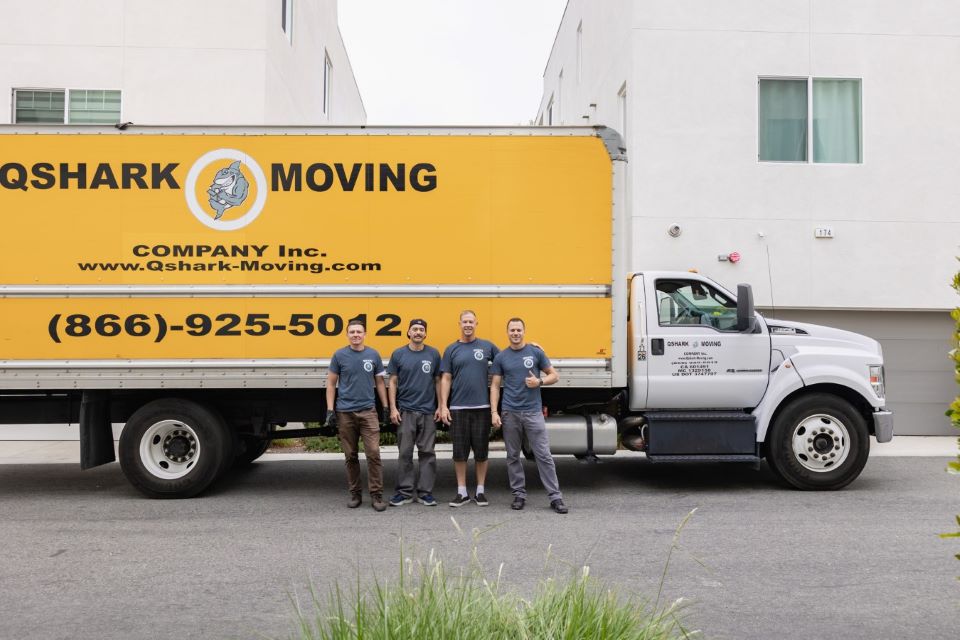 Los Angeles, often known simply as LA, is more than just the world's entertainment capital. It's a sprawling Southern California city filled with opportunities, cultural diversity, and an irresistible charm that attracts millions each year. Whether you are a local mover contemplating a change of scene within the city, or someone planning a long-distance move, understanding LA is crucial to your moving process and choosing moving company Los Angeles.
Brief History of Los Angeles
Established in 1781, Los Angeles has evolved from a small, Spanish mission town into one of the world's most influential and vibrant cities. Its rich history is a testament to the resilience and vision of its people, earning it the title of a "city of dreamers."
The Weather in LA: A Year-round Sunshine
Often characterized by its sunny, Mediterranean climate, Los Angeles offers an average of 284 sunny days per year, making it a perfect choice for those who thrive in warm weather. The nearly year-round sunshine is enticing for many movers planning their relocation.
Los Angeles Demographics: A Melting Pot of Cultures
As one of the most culturally diverse cities in the world, Los Angeles is home to people from more than 140 countries speaking 224 different languages. This diversity is reflected in the city's food, music, arts, and social scene. From Downtown Los Angeles to West Hollywood, LA County is a mosaic of vibrant communities catering to various lifestyles.
LA's Economy: Opportunities Galore
Los Angeles boasts a broad-based economy with many sectors, including entertainment, technology, fashion, aerospace, and more. Being the third-largest economic city in the world, after the Greater Tokyo and New York metropolitan areas, moving to LA can be the jumpstart needed for your career.
The Fun Side of Los Angeles: Top 5 Things to Do
LA's incredible array of entertainment and cultural activities is one of the reasons why moving to this city is so appealing. There is never a dull moment, from the world-renowned Hollywood Walk of Fame to the stunning Venice Beach.
Griffith Observatory: Located in LA's Griffith Park, the Observatory allows you to get closer to the stars. With free admission, you can explore exhibits, peek through telescopes, and enjoy the stunning views of the city and the stars.
The Getty Center: An art lover's paradise, the Getty Center hosts an impressive collection of European paintings, sculptures, and decorative arts. But it's not just the art worth the trip – the building and its stunning gardens are equally compelling.
Beaches: Los Angeles County has 75 miles of coastline with many beautiful beaches. Venice Beach, known for its bohemian spirit, and Santa Monica Beach, with its iconic pier, are among the must-visit spots.
Hollywood Walk of Fame: A quintessential LA experience, the Walk of Fame features over 2,600 brass stars embedded in the sidewalks of Hollywood Boulevard. Each star represents a significant contributor to the entertainment industry.
LA's Food Scene: With an incredible mix of cuisines from around the world, you'll find everything from high-end sushi to some of the best tacos in the country.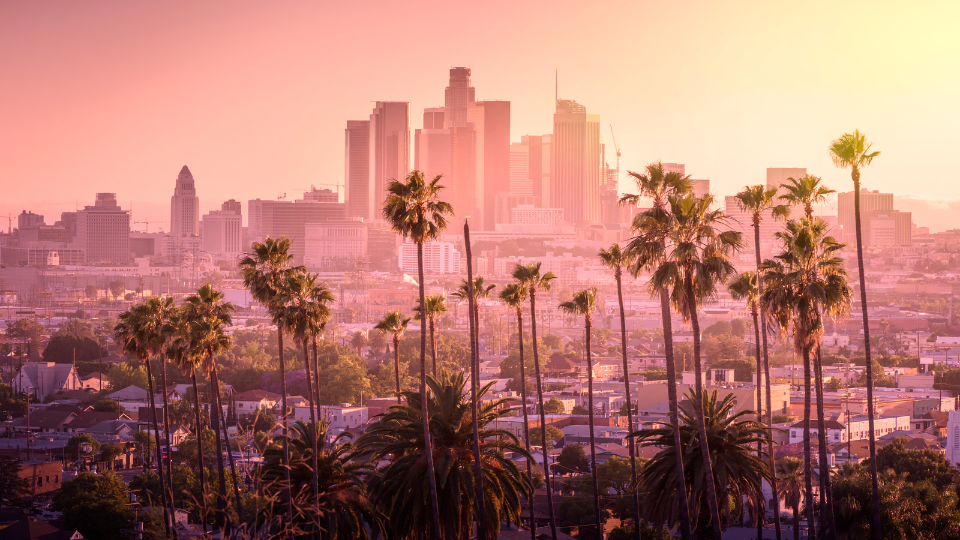 Understanding the Cost of Living and Moving to Los Angeles
The dream of moving to Los Angeles comes with its own set of financial considerations. Both the cost of living and the cost of moving can vary depending on many factors.
The Cost of Living in LA:
LA is one of the costliest cities in the US. However, the higher cost of living is balanced by the vast job opportunities and higher wages in the entertainment, technology, and manufacturing sectors.
This will depend on several factors, including distance, the volume of items being moved, and whether you choose a full-service moving company. Get a free quote from your LA movers to understand the potential costs per moving truck.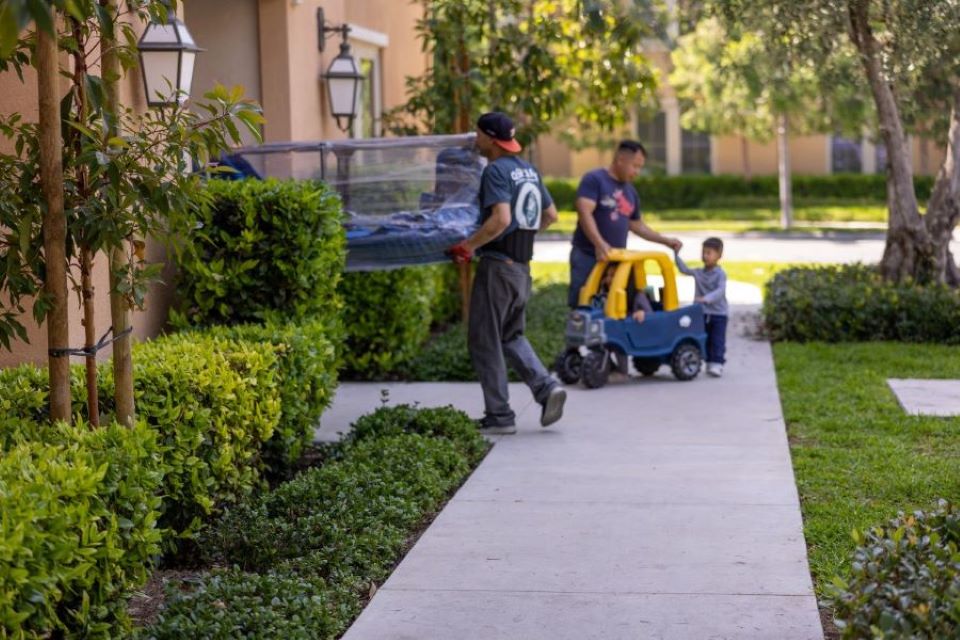 How to Move to LA:
It involves several steps, from creating a moving checklist to hiring the right Los Angeles moving company. Your moving company should be able to provide you with advice and resources to help you through this process.
Finding the best moving company in Los Angeles is crucial to your move. Whether you need local moving companies for a move within LA or long-distance movers for interstate or cross-country relocations, ensuring you have experienced professionals will save you both time and stress.
When hiring the right Moving Company Los Angeles, Qshark Moving Company stands out as a leader in the moving industry. We offer fully transparent pricing, superior packing services, and a dedicated extremely professional moving team to ensure your move to the greater Los Angeles area is as stress-free as possible.
Navigating the Moving Scene in LA: Picking the Right Moving Company
Moving can be stressful, whether relocating from Santa Barbara to downtown Los Angeles or planning a long-distance move across the country. Choosing the right moving company is the key to a stress-free moving process.
The services offered by Los Angeles moving companies range from providing packing materials and doing the heavy lifting to managing the entire move. Choosing a full-service moving company like Qshark that adapts its business to your needs is essential.
Many movers in Los Angeles have minimum charges and additional fees, which can inflate costs, especially for small moves. Opt for local movers with no minimum charges to ensure you only pay for the service you need.
3. Luxury Movers: When Premium Service Matters:
If you're moving high-value items, luxury movers specialize in handling artworks, antiques, and high-end furniture. Qshark prides itself on its experienced movers trained to handle all items carefully.
4. Long Distance Moving Companies: Crossing Miles with Ease:
You'll need long-distance moving company if your move isn't local. Qshark provides excellent long-distance moving services, making your transition into Los Angeles seamless.
5. Hiring Movers in LA: What to Look For:
Always verify a company's credentials and check reviews. Look for moving companies in Los Angeles that go the extra mile to facilitate your move.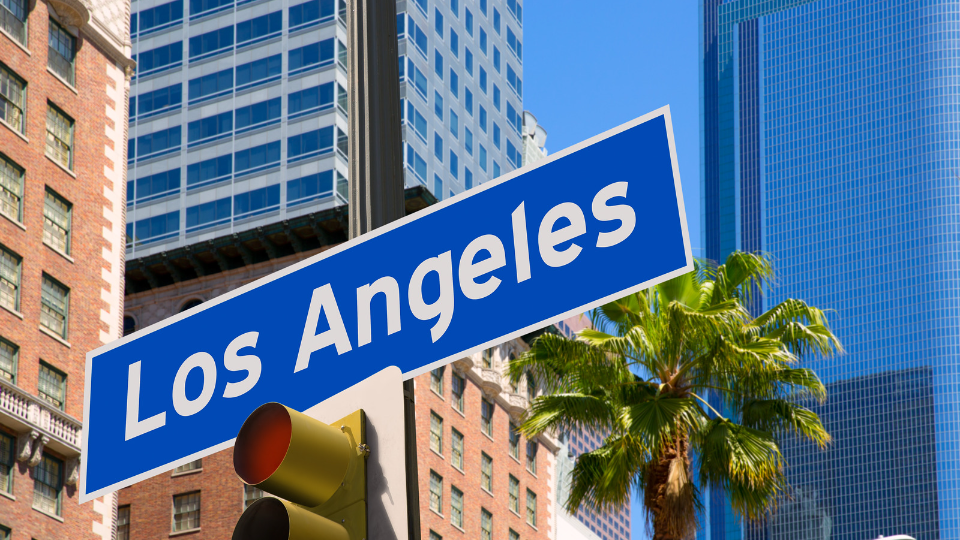 6. Professional House Movers: Ensuring Safe and Efficient Transitions:
Trusting strangers with your belongings on moving day can be nerve-racking. That's why hiring professional movers with the skills and training to do the job efficiently is crucial.
7. Apartment Movers: Handling the Unique Challenges of Apartment Moving:
Moving in and out of apartments involves unique challenges, like dealing with stairs, small elevators, or loading docks. Professional movers are experienced in tackling these challenges.
8. Cheap Movers: Moving on a Budget Without Compromising Quality:
If you're on a tight budget, find movers that offer high-quality service at a reasonable price. Ask the best moving companies for a free quote to avoid surprise charges.
Choosing Qshark Moving Company: Your Trusted Partner in Moving
When moving to Los Angeles, finding a reliable, professional moving company that can help you navigate the ins and outs of the city's neighborhoods is important. Qshark Moving Company is interstate moving company that has served the greater Los Angeles area for years, offering services to meet all your moving needs.
Qshark stands out among Los Angeles movers for its commitment to providing top-notch customer service. Our moving professionals are trained to handle all items with the utmost care, ensuring that everything from your delicate china to your flat screen TV is moved safely.
Whether you're relocating to a Santa Monica beachfront property or an apartment in downtown LA, our team is committed to making your moving day as stress-free as possible. Our extensive range of services, from packing and loading to transportation and unloading, is designed to save you time and effort.
Stay tuned for our final installment, where we will wrap up our in-depth guide on moving to Los Angeles with Qshark Moving Company. From finding the best Los Angeles movers to ensuring a smooth moving process, we are committed to going the extra mile for you.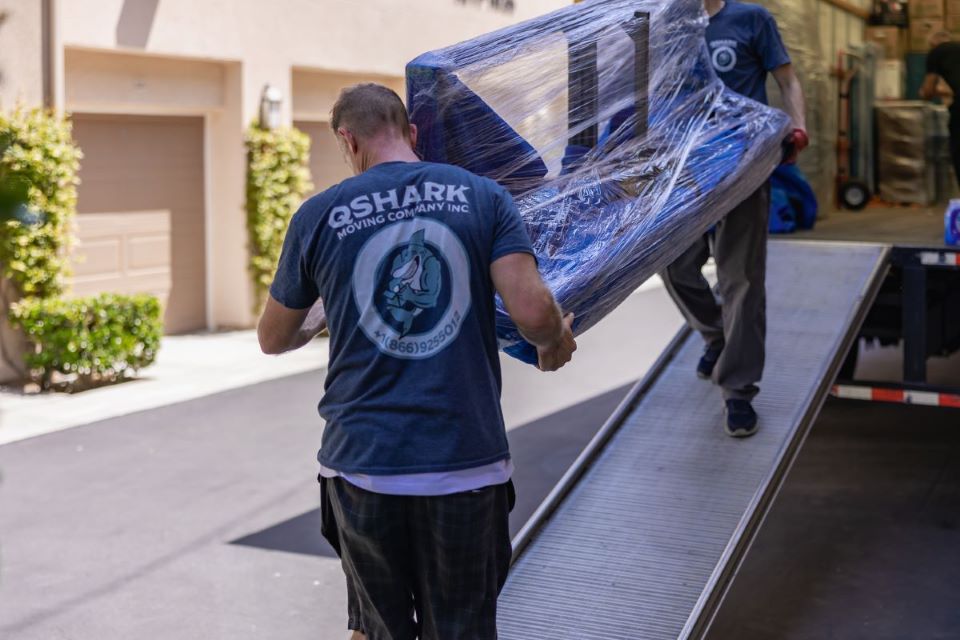 The Qshark Difference: Why We Stand Out
What sets Qshark Moving Company apart from other moving companies in Los Angeles? It combines our extensive experience, commitment to providing excellent customer service, and dedication to making every move successful. Here are a few reasons why Qshark should be your first choice:
Experience and Expertise:
With years of experience in the moving industry, Qshark has the expertise to handle local and commercial moving services. Our team of professional movers is well-versed in the unique challenges that moving in LA presents, whether navigating the busy streets of downtown Los Angeles or moving heavy furniture up flights of stairs in a Santa Monica beach house.
Wide Range of Services:
Qshark offers various services tailored to meet your specific moving needs. From supplying packing materials and packing up your home to loading, transportation, and unloading, we take care of all aspects of the moving process. We also provide additional services such as storage and specialty moves for high-value items.
Fully Transparent Pricing:
At Qshark, we believe in full transparency when it comes to pricing. There are no hidden fees or charges. You can request a free quote online or over the phone to get an accurate estimate of your moving costs.
Personalized Customer Service:
At Qshark, we value each of our customers. We understand that every move is unique, so we provide personalized moving service, to make your move as smooth and stress-free as possible.
Highly Trained Moving Team:
Our moving team is fully trained and equipped to handle all types of items. They'll treat your belongings with the same care they would their own, ensuring that everything arrives at your new home in perfect condition.
Flexible Scheduling and Online Booking:
We offer flexible scheduling to accommodate your busy lifestyle. With our online booking system, you can easily schedule your move and keep track of all the details.
Whether you're moving to the greater Los Angeles area from across the country or from a nearby city, Qsharks are here to make your move a stress-free experience. Our team of experienced movers, competitive pricing, and commitment to excellent customer service make us one of the best movers in the Los Angeles area. Get in touch with us today for a free quote and let us help you start your new adventure in Los Angeles on the right foot.
With Qshark, your move to Los Angeles will be less of a daunting task and more of an exciting journey. And remember, no matter how much stuff you're moving or how far you're moving, Qshark is here to ensure that your belongings get to your new home safely and efficiently. So why wait? Make the right move with Qshark!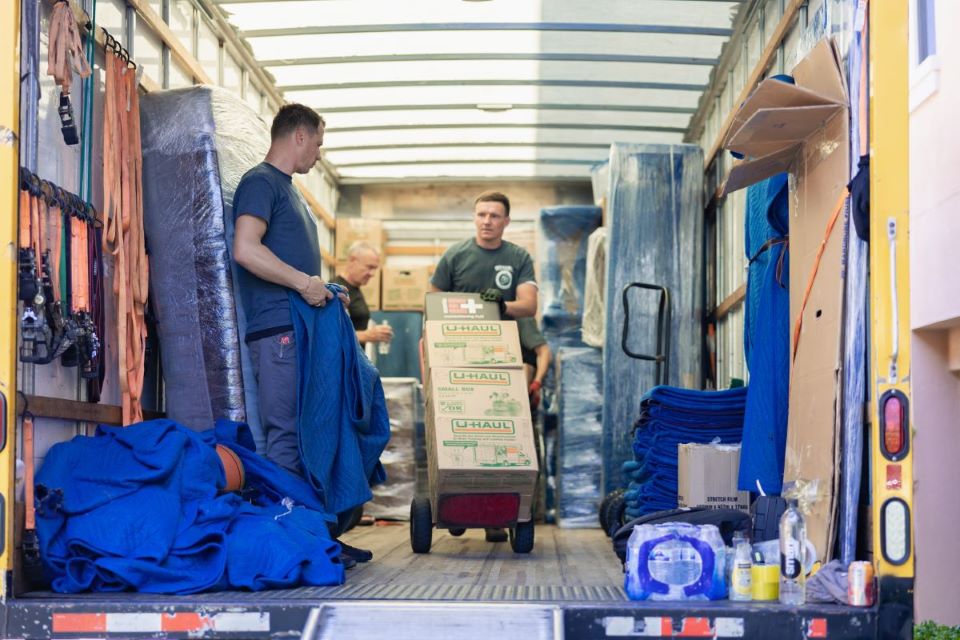 FAQ: All Your Moving Cost Questions Answered
Moving to Los Angeles comes with its own set of unique challenges and questions, particularly when it comes to cost. Here are some common questions and answers about moving costs in LA:
What is the average cost of movers in Los Angeles?
The average cost of movers in Los Angeles can vary significantly depending on the specifics of the move, such as the distance, amount of belongings, and any additional services required. However, on average, you can expect to pay anywhere between $300 to $500 for a local move.
How much do movers cost per hour in Los Angeles?
On average, movers in Los Angeles charge between $25 and $50 per hour per mover. You could expect to pay between $50 and $100 per hour for a team of two movers. Always check whether packing services, packing materials, or a moving van are included in the hourly rate.
How much is a moving company?
The cost of hiring a moving company can vary based on several factors, such as the distance of the move, the size of your home, and whether it's a local or long-distance move. Local moves are typically charged by the hour, while long-distance moves are usually priced based on the weight of your belongings and the distance to be moved.
What is the cheapest day to hire a moving company?
Typically, weekdays are the cheapest days to hire a moving company. Weekends, holidays, and the beginning and end of the month are often the busiest times for moving companies, and rates can be higher during these times.
How much do local movers usually cost?
Local movers typically charge by the hour. Depending on the region and the moving company, you can expect to pay between $25 and $50 per hour per mover. Don't forget to consider additional costs like packing materials and travel fees.
What do most moving companies charge per hour?
Most moving companies charge between $25 and $50 per hour per mover. However, this can vary based on location, the time of year, and the complexity of the move.
What are the cheapest days to hire movers?
Weekdays during the middle of the month are typically the cheapest times to hire movers. Demand for movers is lower during these times, often resulting in lower prices.
Areas We Serve
Local Moving Services:
Agoura Hills
Alhambra
Arcadia
Artesia
Avalon
Azusa
Baldwin Park
Bell
Bell Gardens
Bellflower
Bradbury
Calabasas
Carson
Cerritos
Claremont
Commerce
Compton
Covina
Cudahy
Culver City
Diamond Bar
Downey
Duarte
El Monte
El Segundo
Gardena
Glendora
Hawaiian Gardens
Hawthorne
Hermosa Beach
Hidden Hills
Huntington Park
Industry
Inglewood
Irwindale
La Canada Flintridge
La Habra Heights
La Mirada
La Puente
La Verne
Lakewood
Lancaster
Lawndale
Lomita
Lynwood
Malibu
Manhattan Beach
Maywood
Monrovia
Montebello
Monterey Park
Norwalk
Palmdale
Palos Verdes Estates
Paramount
Pasadena
Pico Rivera
Pomona
Rancho Palos Verdes
Redondo Beach
Rolling Hills
Rolling Hills Estates
Rosemead
San Dimas
San Fernando
San Gabriel
Santa Clarita