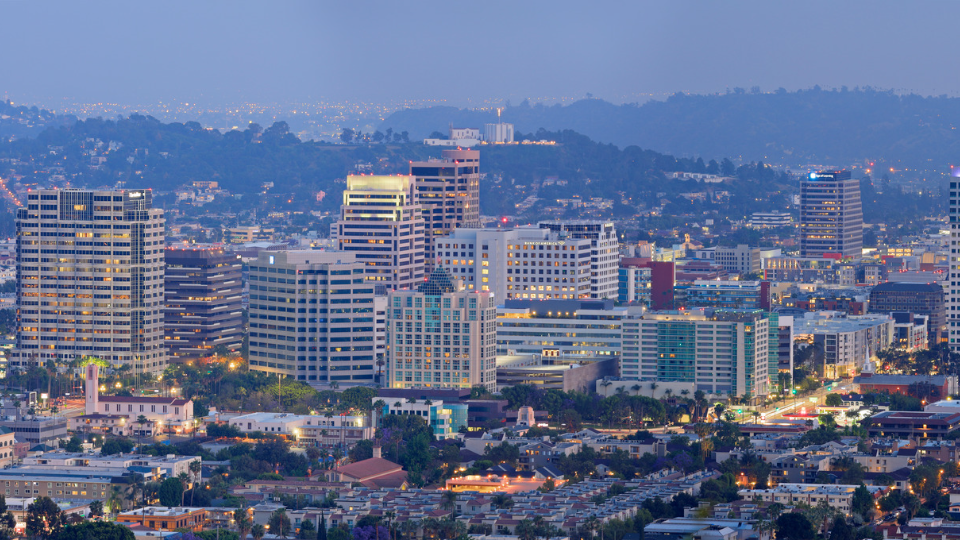 Movers Glendale CA: Start Fresh with QShark Moving Company
Estimate your moving cost for free:

Welcome to Glendale!
$1,000,000
Median Home Value
Discover Glendale, CA: The Gem of Southern California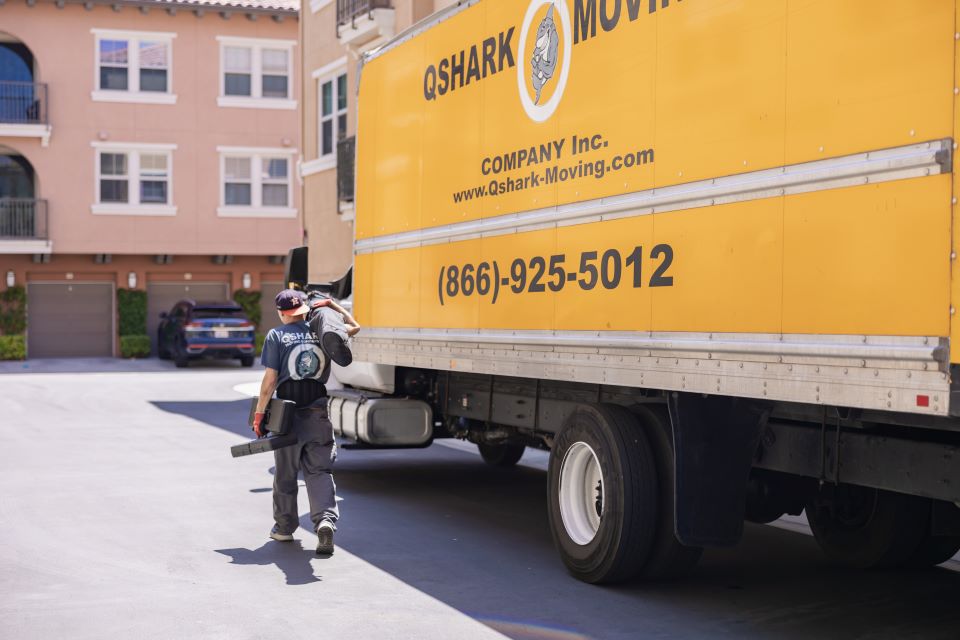 Glendale, located in Los Angeles County, is an appealing destination for many seeking relocation. As one of the leading cities in Southern California, Glendale stands out with its rich history, favorable weather, diverse demographics, and thriving economy.
Why Consider Glendale, CA as Your New Home?
Historical Significance: Once the epicenter of the aviation industry, Glendale has transformed into a thriving hub of business and lifestyle. Its historical charm is well-preserved in buildings like the Glendale Galleria and along streets like Harvard St. and Glendale Ave.

Excellent Weather: Located in sunny California, Glendale experiences a comfortable Mediterranean climate, offering plenty of sunshine throughout the year.

Diverse Demographics: Glendale is proud of its diverse populace. This cultural melting pot is home to many ethnicities and languages, contributing to the city's vibrant community.

Flourishing Economy: Glendale hosts many businesses, from small enterprises to multinational corporations, providing ample job opportunities for professionals moving to this new environment.
The Economic Powerhouse of Glendale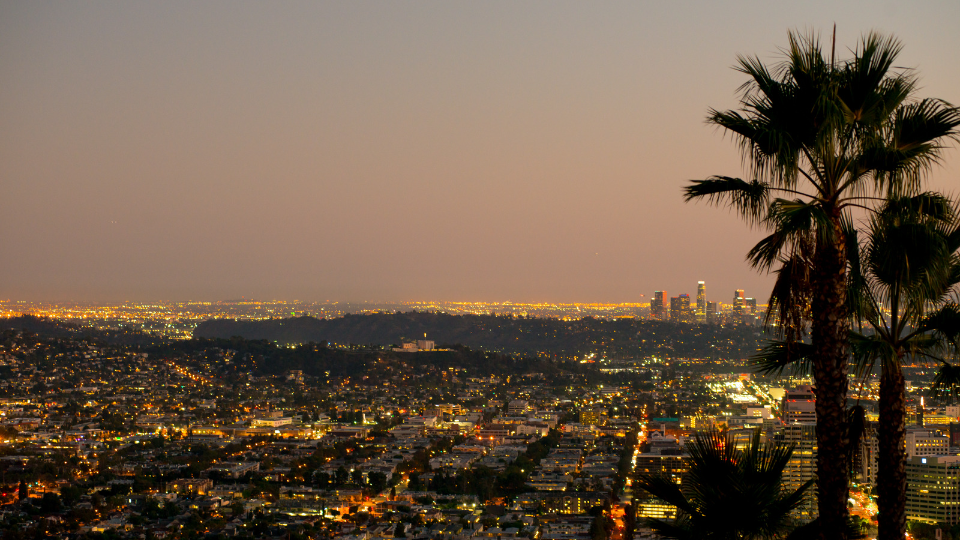 Glendale's robust economy sets it apart from other nearby cities. This business-friendly city in Los Angeles County has a vibrant business ecosystem that supports small businesses and larger corporations.
Top Industries in Glendale
Entertainment: Home to major studios like DreamWorks Animation

Healthcare: The city's largest employer, Adventist Health Glendale

Retail: Both local businesses and national chains like the Glendale Galleria and Americana at Brand
With its robust economy and dynamic job market, Glendale presents a great opportunity for professionals moving to the city. Notably, Glendale movers, such as QShark Moving Company, provide excellent moving services at affordable prices to ensure a seamless transition into your Glendale home.
A City of Unforgettable Experiences
One of the best things about moving to Glendale is the sheer number of attractions and fun things to do. Let's explore the top three that should be on your list once you've settled into your new home with the help of our reliable Glendale movers service.
Glendale Galleria: If you're a fan of shopping and dining or love the ambiance of a buzzing place, Glendale Galleria is the spot for you. Located on Glendale Ave, this popular shopping destination is home to many retailers, eateries, and entertainment venues, perfect for a day out in the city.

Brand Park: For those who enjoy outdoor activities, Brand Park is a must-visit. It's located on Isabel St, an oasis of calm and natural beauty, boasting hiking trails, picnic areas, and the historic Brand Library.

Forest Lawn Museum: Art and history enthusiasts will find Forest Lawn Museum an intriguing destination. The museum showcases diverse artwork and regularly hosts exhibitions, making it an excellent spot to explore on a leisurely day.
Counting the Cost: Living and Moving to Glendale
Before you schedule your moving day with your preferred movers in Glendale CA, understanding the local cost of living and moving expenses is crucial. As a trusted moving company, we at Qshark are dedicated to providing you with accurate and transparent information about these costs.
The Financial Aspect: Living in Glendale, CA
Glendale offers a high quality of life, but like many Southern California cities, this comes with a higher cost of living than the national average. This includes housing, groceries, healthcare, and transportation.

Despite the higher cost, many are drawn to the city's safe neighborhoods, excellent public services, and top-tier schools, seeing them as a worthwhile investment for their family's future.
The Expense of Moving to Glendale
The cost of moving can vary widely depending on a number of factors. These can include the volume of furniture and belongings, the distance of the move, and whether any specialty items need to be moved.

QShark, one of Glendale's leading moving companies, offers a free quote for your move. This allows you to understand the cost associated with your move and plan accordingly.
In the next section of this guide, we'll delve deeper into the world of moving companies in Glendale, helping you understand the different services and how to choose the right one for you. We will also tell you more about QShark, the professional, licensed, and insured moving company that countless satisfied customers trust for their moving service needs in Glendale, CA.
Get your free moving quote today with QShark Moving Company, and let us deliver an excellent moving experience.
Moving Companies in Glendale, CA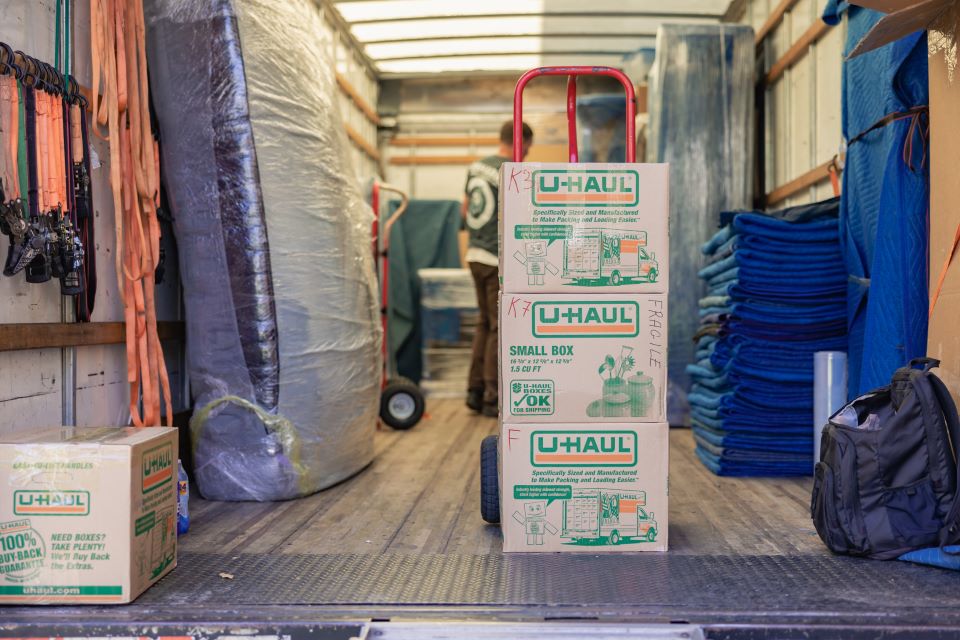 Local Movers, Long-distance Movers, and Office Moving: The Trio of Moving Services
When considering a move, it's crucial to understand the differences in services offered by moving companies in Glendale. Here's a rundown of what to expect trusted moving companies:
Local Movers: These services cater to customers moving within Glendale or nearby cities. Local moving companies specialize in providing efficient, affordable services tailored to the unique needs of each move.

Long-distance Movers: If you're moving from far away, long-distance movers are the right choice. These professionals handle the logistics and challenges of moving across long distances, ensuring your belongings safely reach your new home in Glendale.

Office Moving: Commercial moving services are essential for businesses relocating to Glendale. These services handle everything from furniture to technology, ensuring your business can seamlessly continue in its new location.
Remember, it's crucial to hire a moving company that is licensed and insured, offering protection for your belongings during the move.
Why Choose QShark Moving Company
If you're looking for the best movers in Glendale, CA, look no further than QShark Moving Company. We're proud to be a trusted name in the moving industry, with a record of satisfied customers who have enjoyed our efficient, hard-working, and careful service.
Here's why you should choose us for your moving needs:
Professional Movers: Our team consists of trained professionals who provide exceptional service. Whether you move locally or long-distance, our movers will ensure a smooth and hassle-free experience.

Licensed and Insured Company: We are a fully licensed and insured company, offering peace of mind that your belongings are protected during the move.

Competitive Rates: We believe in offering quality moving services at affordable prices. Please request a free quote from us and see how we compare to other moving companies in Glendale, CA.

Variety of Services: Besides moving, we also offer storage services for customers who need to keep their belongings safe during the transition.

Excellent Customer Service: We place a high value on customer satisfaction. Our team is always ready to assist you, whether you have questions or need help with scheduling your move.
Choose QShark Moving Company, the movers Glendale CA trusts for their moving needs. Schedule your move today with our professional, hard-working, and courteous team, and let us deliver an excellent moving experience for you.
For more information about your move to Glendale, CA, and to request a free quote, please contact us
Moving to Glendale, CA, with Qshark Moving Company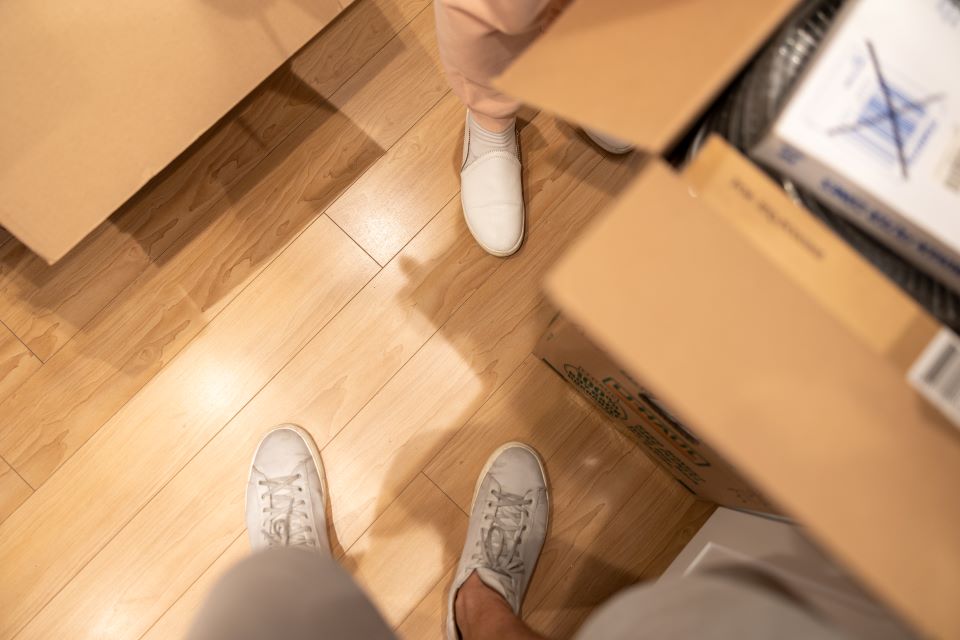 Your Trusted Partner in the Moving Journey
Whether you are embarking on an exciting personal journey or pursuing promising business opportunities, moving to Glendale, CA, is a fantastic decision. It's a city brimming with potential, offering a blend of rich history, diverse culture, and economic dynamism. The team at QShark Moving Company is here to ensure that your transition into this vibrant city is seamless and enjoyable.
Why should you choose QShark for your upcoming move? It's simple:
Professional and Efficient Services: Our team of hard-working professionals has been trained to handle your belongings with the utmost care and efficiency. This means less stress for you on a moving day.

Affordable and Transparent Pricing: We believe in delivering excellent services at competitive prices. You'll receive a free quote before your move, ensuring no hidden costs.

Licensed and Insured: We're professional movers and a fully licensed company. This means that your possessions are in safe hands throughout the moving process.

Proven Track Record: We've helped countless customers make successful moves to Glendale, and we're ready to do the same for you. Our reputation in the moving industry speaks for itself.
Moving to a new city is more than just relocating your belongings; it's about starting a new chapter of your life. At QShark, we understand this, so we are committed to delivering a service that exceeds our customers' expectations. With our assistance, you can focus on what truly matters: starting your new life in Glendale, CA.
FAQ: Common Questions About Moving to Glendale, CA
How many movers should I hire for my move?
The number of movers you should hire depends on the size and complexity of your move. For a small apartment or studio, usually, two movers are sufficient. However, you may need a team of four or more movers for larger homes or offices. At QShark, we can help determine the appropriate team size based on your needs.
When should I book a movers for my move?
It's recommended to book your moving company as soon as you have a definite moving date. The earlier you book, the better your chances of securing the desired date and time. At QShark, we recommend booking at least a month in advance, especially during peak moving seasons (summer and early fall).
How far is Glendale, CA, from Los Angeles?
Glendale is conveniently located about 10 miles north of Downtown Los Angeles, making it a great choice for those who want to enjoy the perks of city life while staying close to the hustle and bustle of LA. Depending on traffic, the drive can take anywhere from 20 to 40 minutes.
How long does a move typically take?
The length of a move can vary greatly depending on factors such as the volume of items to be moved, the distance between the old and new locations, and the specific services required. A local move in Glendale could take a few hours, while a long-distance move could take a full day or more.
Areas We Serve
Local Moving Services:
Agoura Hills
Alhambra
Arcadia
Artesia
Avalon
Azusa
Baldwin Park
Bell
Bell Gardens
Bellflower
Bradbury
Calabasas
Carson
Cerritos
Claremont
Commerce
Compton
Covina
Cudahy
Culver City
Diamond Bar
Downey
Duarte
El Monte
El Segundo
Gardena
Glendora
Hawaiian Gardens
Hawthorne
Hermosa Beach
Hidden Hills
Huntington Park
Industry
Inglewood
Irwindale
La Canada Flintridge
La Habra Heights
La Mirada
La Puente
La Verne
Lakewood
Lancaster
Lawndale
Lomita
Lynwood
Malibu
Manhattan Beach
Maywood
Monrovia
Montebello
Monterey Park
Norwalk
Palmdale
Palos Verdes Estates
Paramount
Pasadena
Pico Rivera
Pomona
Rancho Palos Verdes
Redondo Beach
Rolling Hills
Rolling Hills Estates
Rosemead
San Dimas
San Fernando
San Gabriel
Santa Clarita