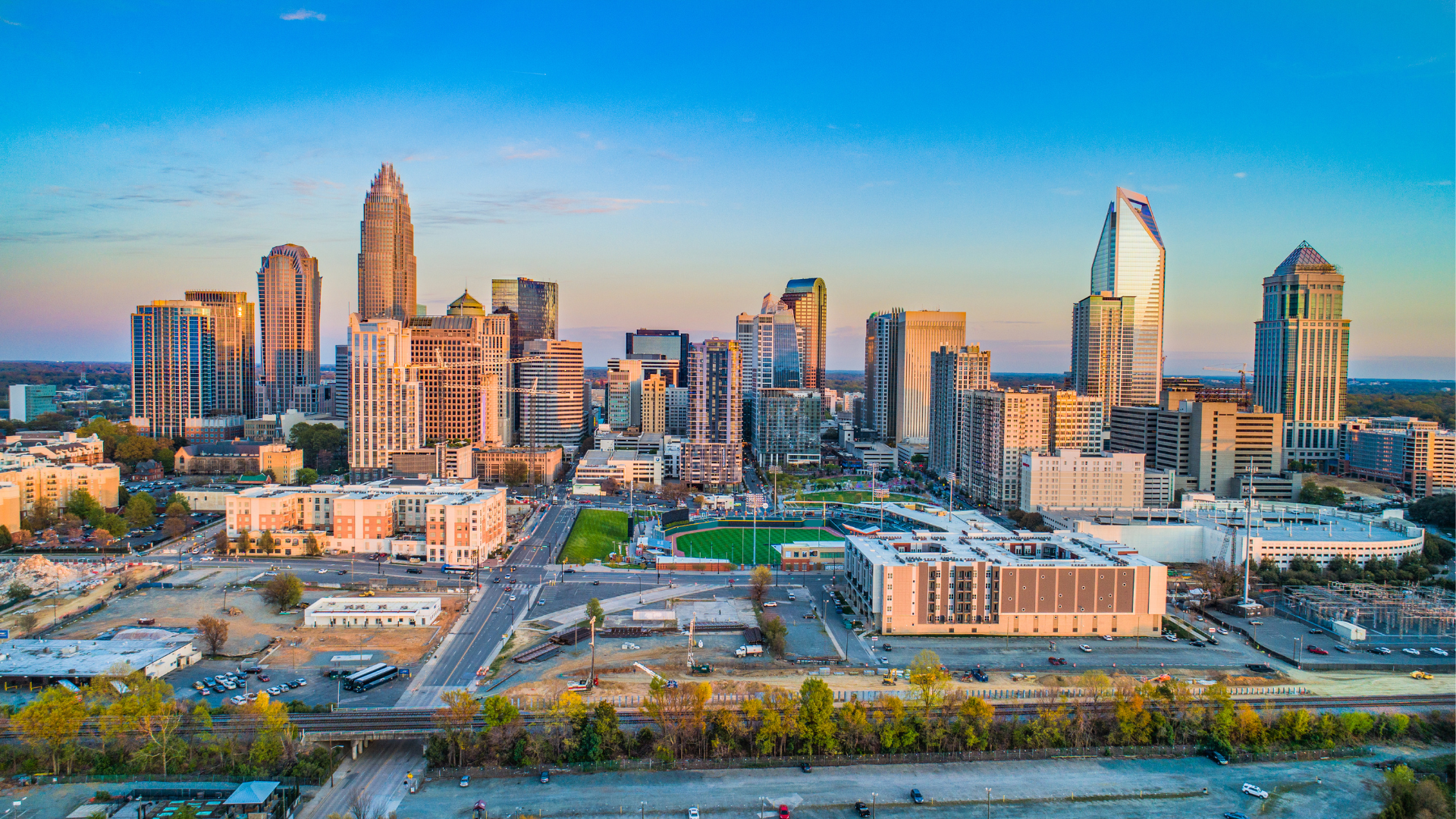 Best Movers North Hollywood | Qshark Moving Company
Hire affordable, reliable, & experienced West Hollywood Movers. Top-quality moving services. Local & long-distance moves. Estimate your moving cost for free!
Estimate your moving cost for free:

Welcome to North Hollywood!
$671,300
Median Home Value
Moving To North Hollywood
North Hollywood, a trendy neighborhood in the heart of the vibrant city of Los Angeles, is a popular destination for those seeking the allure of the Hollywood lifestyle mixed with a touch of suburban charm. When you are considering moving to this burgeoning district, you need to account for several factors like history, climate, demographics, and economy.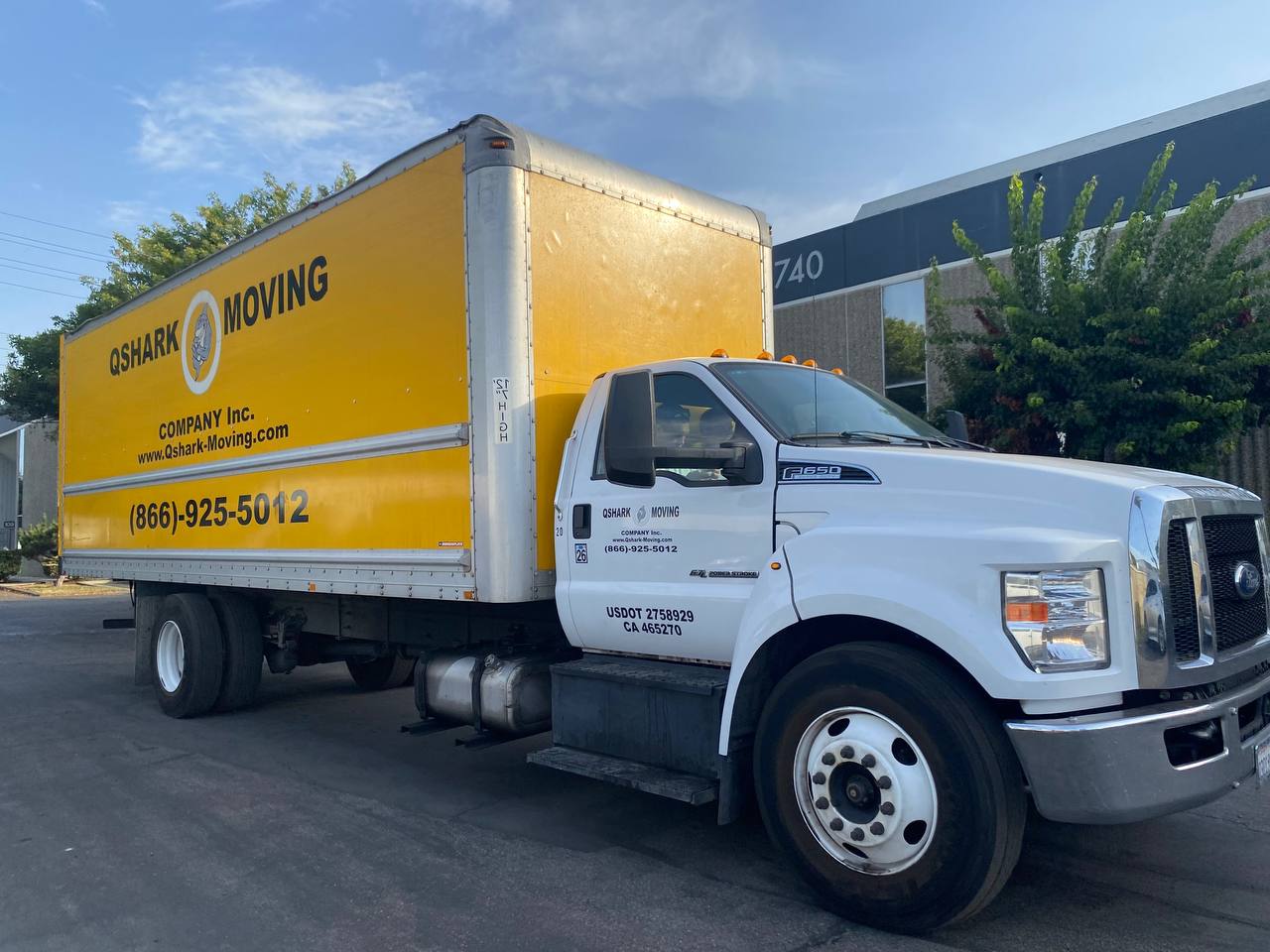 Rich History of North Hollywood
North Hollywood, part of the larger San Fernando Valley, has a history that goes back to the Tongva tribe, the original settlers of Los Angeles. In the 20th century, it became a cornerstone in the film and television industry, housing the Academy of Television Arts & Sciences. It continues to nurture its creative roots with numerous theaters and art houses.
Climate and Weather Patterns
Residents of North Hollywood enjoy a pleasant Mediterranean climate characterized by:
Warm, dry summers with temperatures peaking around 90 degrees Fahrenheit.

Mild, wet winters where temperatures rarely drop below 45 degrees Fahrenheit.

Average annual rainfall of about 16 inches, most of which occurs from December to March.
This predictable and comfortable climate allows residents to enjoy outdoor activities all year round.
A Melting Pot of Cultures
Demographically, North Hollywood is a reflection of the broader Los Angeles mosaic, boasting a diverse population that includes:
A rich blend of racial and ethnic groups, with sizable Latinx, White, and African American populations.

A mix of young professionals, families, and retirees creates a vibrant community.

A thriving LGBT community contributes to the cultural richness of the area.
Economic Landscape
The entertainment industry primarily drives the economy of North Hollywood. However, it's diversified with a mix of other sectors such as:
Retail

Education

Healthcare

Tourism
North Hollywood is also within commuting distance of downtown Los Angeles, making it a practical location for those working in LA's thriving business district.
Moving to North Hollywood offers you a life filled with cultural diversity, favorable weather, economic opportunities, and a touch of Hollywood glamour. With the right moving company, like Qshark, your transition to this vibrant neighborhood can be a seamless and enjoyable experience.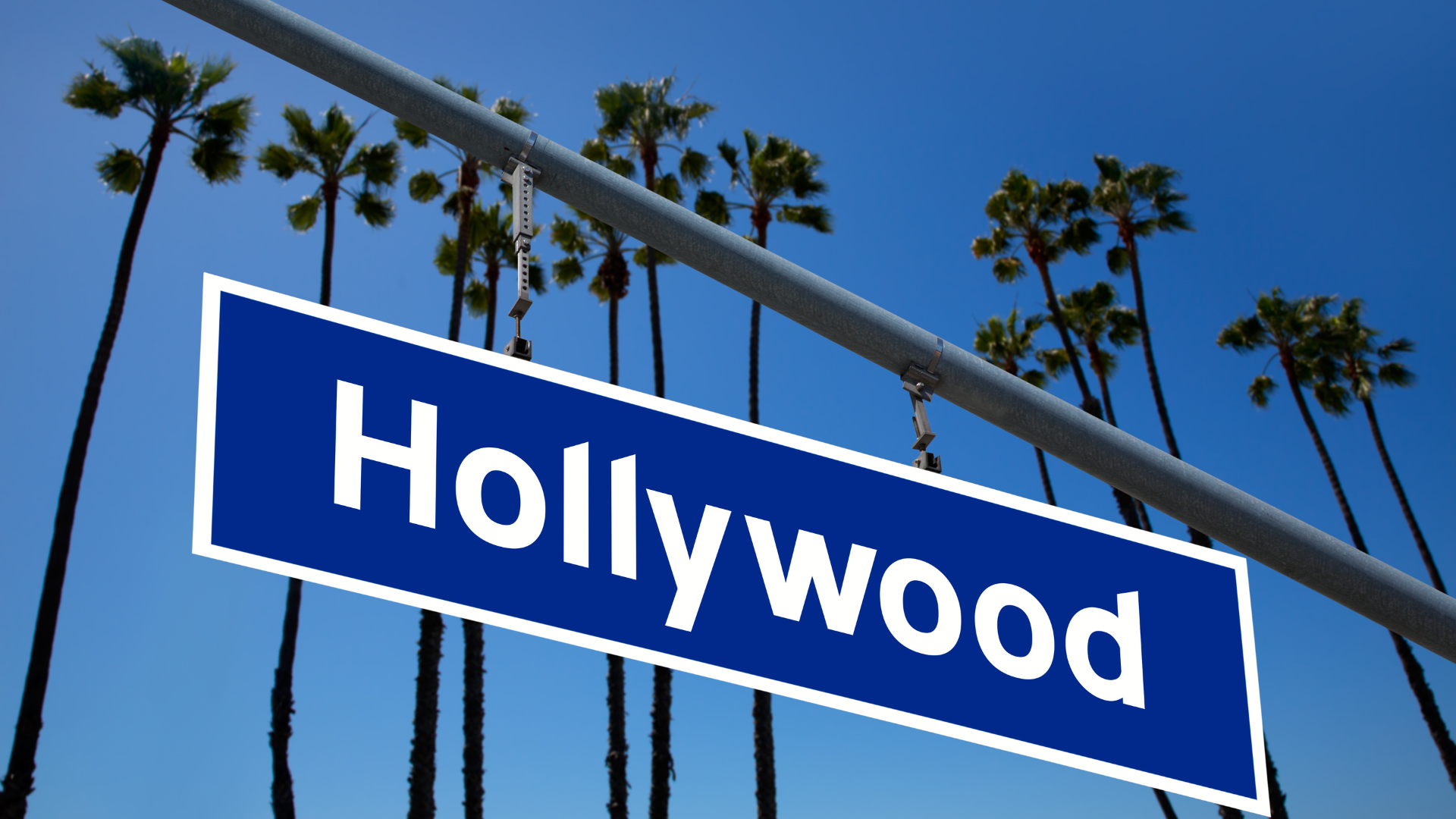 Fun Things to Do in North Hollywood
North Hollywood is a lively and vibrant neighborhood with many recreational activities, cultural hotspots, and entertainment venues. Whether you are a history enthusiast, an art lover, or an adventurer, North Hollywood has something to offer everyone. Here are the top three must-visit attractions:
NoHo Arts District: NoHo Arts District, the creative heart of North Hollywood, is a bustling neighborhood filled with contemporary theaters, art galleries, cafes, and shops. It's an artist's paradise and a wonderful place to soak up the local culture.

Universal Studios Hollywood: Just a few hours of exploration in Universal Studios can lead you through some of the most exciting realms of your favorite movies and TV shows. This theme park and film studio offers a delightful blend of thrill rides and behind-the-scenes movie magic.

The Television Academy: Home to the Emmy Awards, The Television Academy offers various programs and exhibits related to the television arts. An absolute pleasure for those who are fascinated by the world of small-screen entertainment.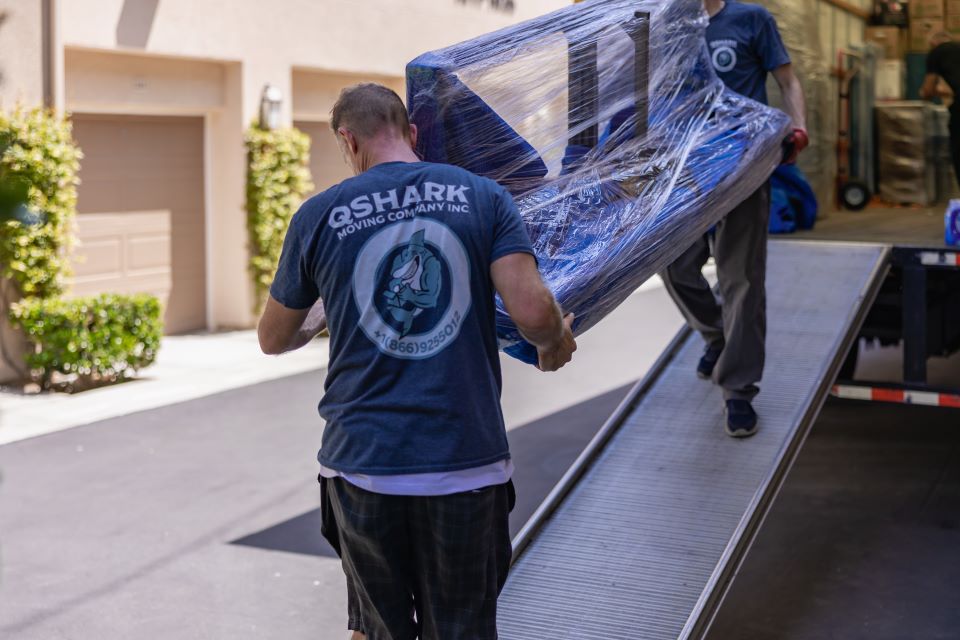 The Cost and Process of Moving to North Hollywood
Whether planning a local move from within LA County or a long-distance relocation, understanding the costs and the process involved is crucial for a stress-free transition.
The Cost of Living in North Hollywood
Living in North Hollywood can be more affordable than in other parts of Los Angeles. Here are a few aspects to consider:
Housing: The median home cost in North Hollywood is less than in many other parts of LA but higher than the national average. A studio apartment can be found at a fair price for renters considering the location.

Utilities: The cost of utilities such as electricity, water, and gas is typically slightly higher than the national average.

Transportation: With options like the Metro Red Line, buses, and freeways, transportation can be affordable, especially if you're commuting to nearby cities.

Groceries: The cost of groceries is on par with the national average.
The Cost of Moving to North Hollywood
Moving costs can vary greatly depending on several factors such as the distance of the move, the volume of your belongings, and the time of year. It's best to request a free quote from a reputable moving company to get a clear picture of your moving expenses.
The Process of Moving to North Hollywood
Relocating can be daunting, but the right moving company can make the entire process hassle-free. Here are the steps to follow:
Plan Ahead: Decide your moving date and start researching moving companies in North Hollywood at least a month in advance.

Budget: Determine your moving budget considering all costs involved, including packing materials, movers' fees, and any additional services you might need.

Hire Movers: Look for professional movers with positive reviews and a good reputation in North Hollywood. Companies like Qshark offer various services, from packing and moving all your furniture to providing storage solutions.

Pack: Start packing your belongings well ahead of time. Remember, fragile items need to be packed carefully to avoid any damage.

Move: On a moving day, ensure that everything is ready before the movers arrive to avoid delays.
Choosing a trusted moving company like Qshark can turn a potentially stressful move into a smooth, worry-free experience.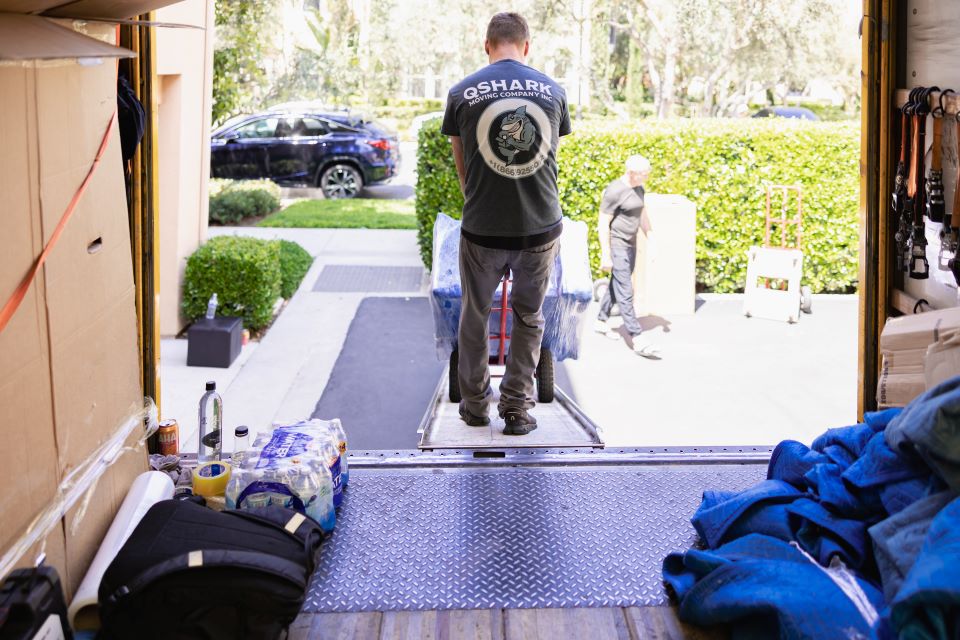 An In-Depth Look at North Hollywood's Moving Companies
Once you've decided to make a move to North Hollywood, finding a reliable moving company is your next critical step. Luckily, this vibrant neighborhood offers a variety of movers to choose from, each with its unique advantages and services.
Understanding the Moving Process
Understanding the moving process is essential whether you're undertaking a local move within LA County or a long-distance movers. Your chosen moving company should provide clear information about what to expect from commercial moving move, from initial assessment and quote, through packing and moving, to final unloading and setup.
Comprehensive Look at Local North Hollywood Movers
North Hollywood's local movers specialize in providing efficient, stress-free moving services from across LA County. Here are some aspects to consider when choosing a local moving company:
Professionalism: Look for a team that does an excellent job and shows respect towards you and your belongings.

Reputation: Positive reviews and satisfied customers are signs of a reliable and trustworthy company.

Services: A good moving company should offer various services such as packing, moving furniture, handling fragile items, and even providing storage options.
Categories of Movers in North Hollywood
Based on your specific needs, you may require the services of different moving companies in North Hollywood.
Luxury Movers: For those who demand the best, luxury movers offer premium services beyond simply moving items. This can include packing and unpacking your belongings, furniture assembly, and white-glove service for high-value items.

Long Distance Moving Companies: If you're moving to North Hollywood from another state or even across the country, you'll need a long-distance mover. These companies are experienced in handling the logistics of long-distance moves and ensuring your belongings arrive safely.

Professional House Movers: Professional house movers specialize in moving entire households, ensuring that everything from furniture to personal items is safely transported to your new home.

Apartment Movers: If you're moving to or from an apartment, these movers can help. They're skilled at navigating tight spaces and can handle everything from a studio apartment to a large penthouse.

Budget-Friendly Movers: For those on a budget, affordable moving companies offer reliable services at a fair price. They can help you move while ensuring you stay within your budget.
Why Choose Qshark Moving Company
With various movers available in North Hollywood, why should you choose Qshark Moving Company? Here's why:
Comprehensive Services: From packing all your furniture to moving your belongings, Qshark offers a full suite of services to meet your needs. Whether you're moving locally within LA County, they have you covered.

Experienced and Professional: Qshark's team of professional movers takes great care in handling your belongings. They've earned a reputation for doing a fantastic job and for their excellent service.

Affordable Pricing: With Qshark, you can get an efficient, reliable moving service at a great price. Request a free quote to get a clear idea of your moving costs.

Positive Reviews: As one of the best North Hollywood movers, Qshark has numerous positive reviews from satisfied customers impressed by their punctuality, professionalism, and the care they took with personal items.
When moving to North Hollywood, Qshark Moving Company North Hollywood is a choice you can trust. With their range of moving services done, affordable pricing, and a team of professional movers, they'll make your move a stress-free experience.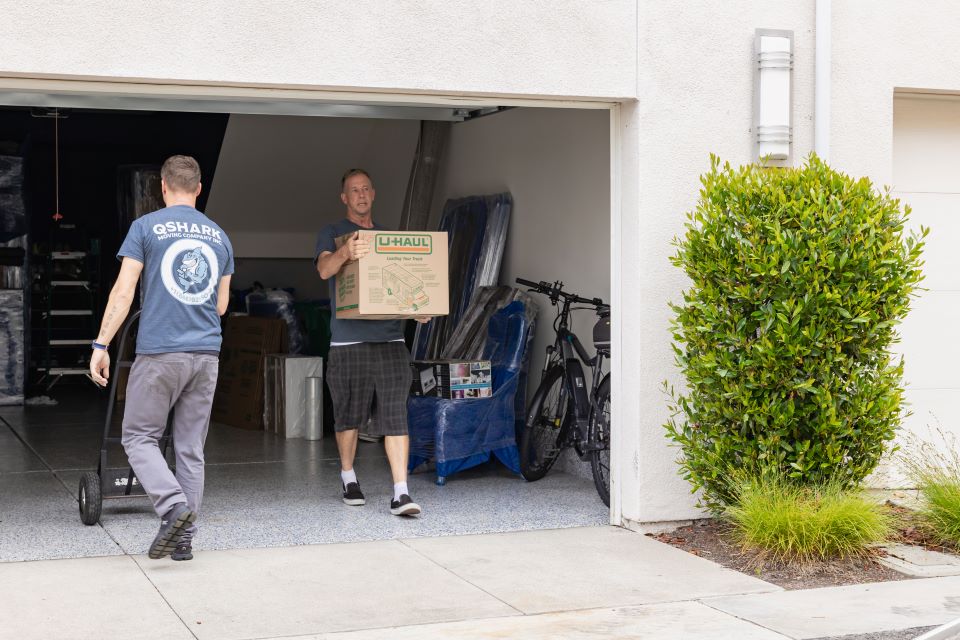 Frequently Asked Questions
1. What is the cost of living in North Hollywood, CA?
The cost of living in North Hollywood is typically less than many other parts of Los Angeles but slightly higher than the national average. The exact amount will vary depending on various factors such as housing, utilities, transportation, and groceries.
2. How much do moving services in North Hollywood cost?
The cost of movers North Hollywood can vary greatly depending on several factors such as the distance of the move, the volume of your belongings, the time of year, and whether you require additional services like packing or storage. For a more precise estimate, it's best to request a free quote from a reputable moving company like Qshark.
3. How do I hire movers in North Hollywood?
Start by researching moving companies in North Hollywood and reading their reviews. Once you've shortlisted a few, ask for quotes and compare their services and prices. Check for their license and insurance for your peace of mind. Qshark Moving Company is a trusted, professional, and licensed moving company that you can consider for your move.
4. Are there any fun things to do in North Hollywood?
Absolutely! North Hollywood is home to the NoHo Arts District, where you can explore contemporary theaters, art galleries, cafes, and shops. Other attractions include Universal Studios Hollywood and The Television Academy.
5. What is the process of moving to North Hollywood?
The process of moving to North Hollywood begins with planning and budgeting. You'll need to research moving companies, like Qshark, and request quotes. Once you've hired your movers, start packing your belongings in preparation for moving day. On moving day, ensure everything is ready to go before the movers arrive. With a professional moving company, the entire process can be stress-free.
Areas We Serve
Local Moving Services:
Agoura Hills
Alhambra
Arcadia
Artesia
Avalon
Azusa
Baldwin Park
Bell
Bell Gardens
Bellflower
Bradbury
Calabasas
Carson
Cerritos
Claremont
Commerce
Compton
Covina
Cudahy
Culver City
Diamond Bar
Downey
Duarte
El Monte
El Segundo
Gardena
Glendora
Hawaiian Gardens
Hawthorne
Hermosa Beach
Hidden Hills
Huntington Park
Industry
Inglewood
Irwindale
La Canada Flintridge
La Habra Heights
La Mirada
La Puente
La Verne
Lakewood
Lancaster
Lawndale
Lomita
Lynwood
Malibu
Manhattan Beach
Maywood
Monrovia
Montebello
Monterey Park
Norwalk
Palmdale
Palos Verdes Estates
Paramount
Pasadena
Pico Rivera
Pomona
Rancho Palos Verdes
Redondo Beach
Rolling Hills
Rolling Hills Estates
Rosemead
San Dimas
San Fernando
San Gabriel
Santa Clarita