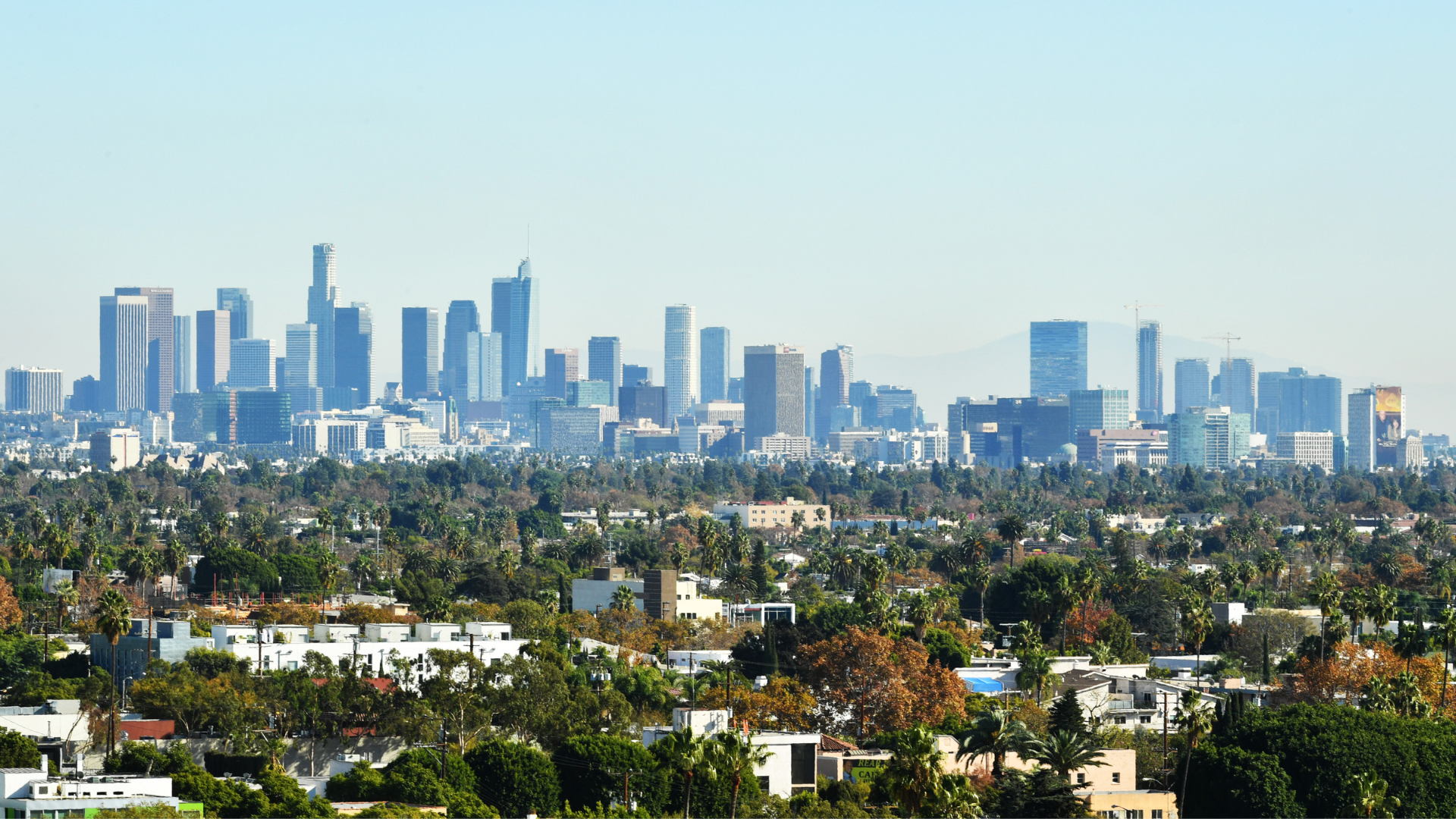 Best West Hollywood Movers and Packers | Qshark Moving
Hire affordable, reliable, & experienced West Hollywood Movers. Top-quality moving services. Local & long-distance moves. Estimate your moving cost for free!
Estimate your moving cost for free:

Welcome to West Hollywood!
$1,024,000
Median Home Value
Moving to West Hollywood
West Hollywood, affectionately referred to as 'WeHo' by locals, is a vibrant city nestled in the heart of Los Angeles County. Known for its inclusive atmosphere, rich history, and bustling economy, it offers an inviting mix of cosmopolitan lifestyle and classic Southern California charm.Let's the the journey with your top West Hollywood Movers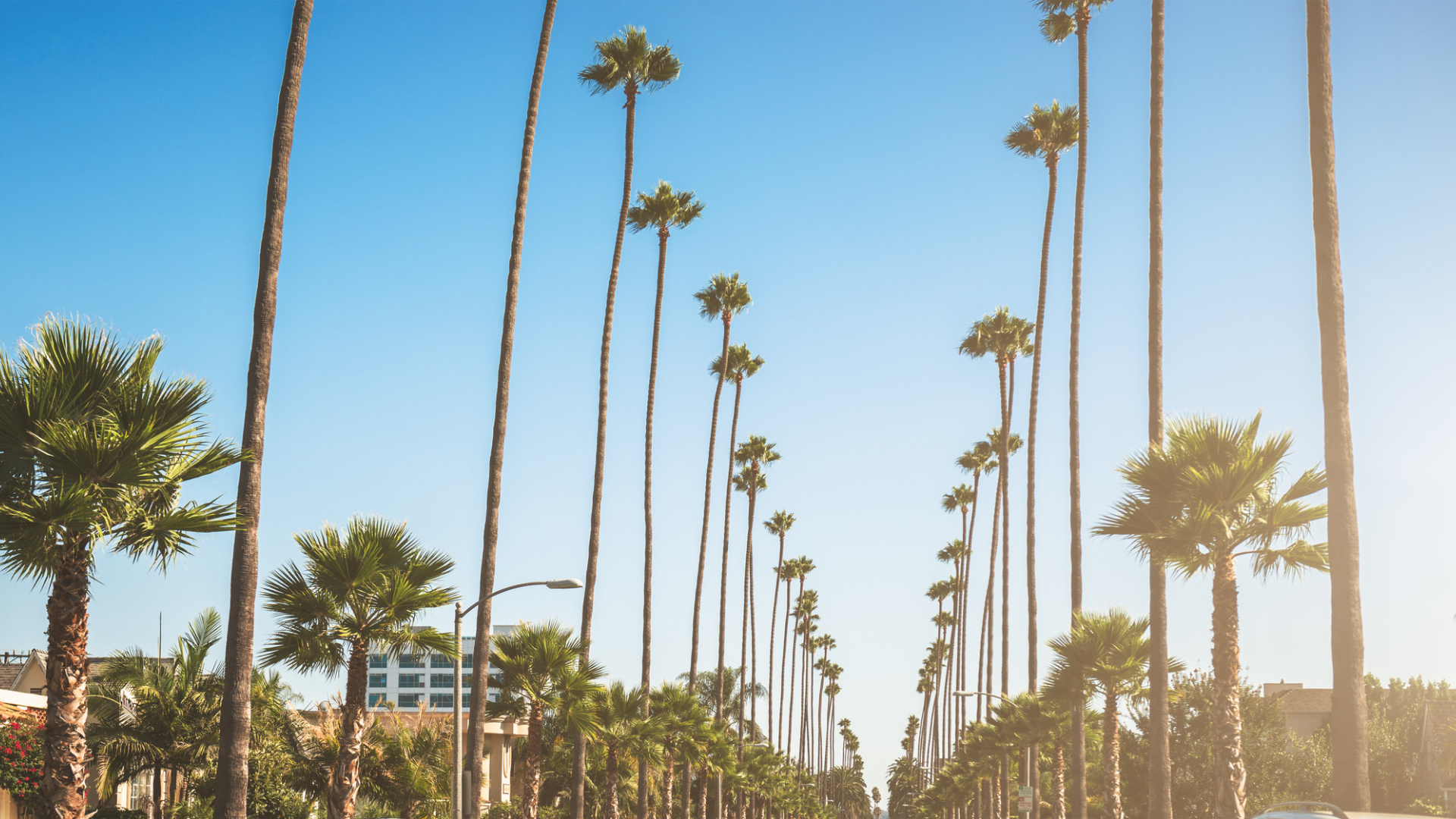 A Brief History of West Hollywood
West Hollywood has a vibrant history that has shaped its distinctive character.
The city was founded in 1984, making it one of the youngest municipalities in Los Angeles County.

West Hollywood's vibrant LGBTQ+ community has played a significant role in the city's history and identity. The city hosted one of the country's first Pride parades and is known for its annual West Hollywood Halloween Carnival, one of the world's largest Halloween street events.

West Hollywood has also made its mark in the entertainment industry, home to the iconic Sunset Strip, known for its lively nightlife, music venues, and celebrity hotspots.
Weather in West Hollywood
Living in West Hollywood allows you to enjoy a Mediterranean climate with an ideal mix of warm, sunny days and cool, comfortable nights.
Summers in West Hollywood are dry and warm, with temperatures averaging Fahrenheit in the high 70s to mid-80s.

Winters are mild and slightly wetter, with temperatures typically ranging from the mid-50s to the low 60s.

West Hollywood enjoys an average of 283 sunny days per year, allowing residents to enjoy outdoor activities year-round.
Demographics of West Hollywood
West Hollywood is a diverse and inclusive city, welcoming residents from all walks of life.
As of the 2020 census, the city has a population of approximately 36,000 residents.

It has a notable LGBTQ+ population, with estimates stating that around 40% of the residents identify as LGBTQ+.

The city is also ethnically diverse, with a mixture of White, Hispanic, African American, Asian, and other racial and ethnic groups.
The economy of West Hollywood
West Hollywood boasts a robust and thriving economy with opportunities in various sectors.
Entertainment is a major sector, with the city being home to numerous production companies, agencies, and the renowned Sunset Strip.

West Hollywood also has a thriving hospitality industry, featuring a range of boutique hotels, upscale restaurants, and luxury retail stores.

The city supports small businesses and entrepreneurs, with many independent boutiques and innovative start-ups dotted around the city.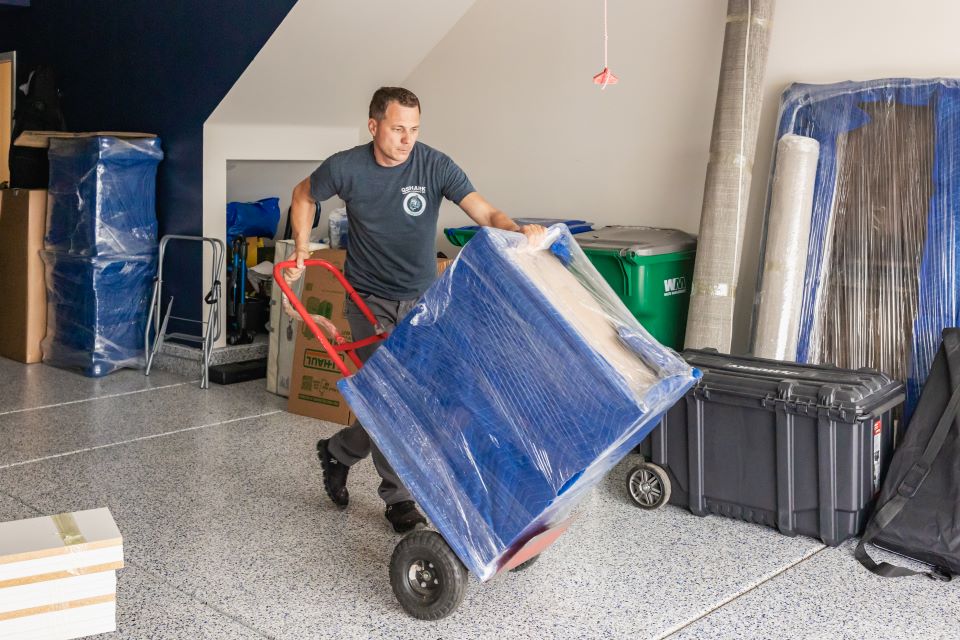 Why Move to West Hollywood
West Hollywood has much to offer, making it an attractive place to live, work, and play.
A welcoming and inclusive community: West Hollywood is known for its progressive values and diverse population, making it a welcoming place for all.

A vibrant social scene: With countless restaurants, bars, clubs, and entertainment venues, there's never a dull moment in West Hollywood.

A thriving job market: With a robust economy and opportunities in various sectors, West Hollywood offers an attractive job market.

Quality living: West Hollywood offers high-quality housing options, from luxury apartments to charming single-family homes.

Access to outdoor activities: With its favorable climate and proximity to parks and the coast, outdoor enthusiasts will always have things to do.
Moving to West Hollywood is exciting, offering a unique lifestyle in one of Southern California's most vibrant cities. Whether you're drawn to the bustling social scene, the inclusive community, or the thriving job market, West Hollywood promises a fulfilling life for its residents.
Fun Things to Do in West Hollywood
West Hollywood is a hub of culture and entertainment with activities to suit every taste. The city's top attractions offer fun and excitement and give you a glimpse into the vibrant and diverse lifestyle of West Hollywood.
1. Experience the Sunset Strip
The Sunset Strip is a 1.6-mile stretch of Sunset Boulevard that passes through West Hollywood.
Known for its vibrant nightlife, the Sunset Strip is home to several iconic venues, including the Roxy Theatre and the Whisky a Go Go.

The strip is also lined with various top-tier restaurants and chic boutiques, making it a premier destination for foodies and fashion enthusiasts.

Historical landmarks such as the Chateau Marmont and the Comedy Store add a dash of Hollywood history to your visit.
2. Visit the Pacific Design Center
The Pacific Design Center is a hub for the design community and a must-visit for those interested in art and design.
The center boasts over 100 showrooms and annually hosts exhibitions, lectures, and other special events.

The iconic Blue, Green, and Red buildings of the Pacific Design Center are architectural landmarks, contributing to the city's modern aesthetic.

The center is also home to the MOCA Pacific Design Center, which features rotating contemporary art exhibitions.
3. Celebrate at the West Hollywood Halloween Carnival
The West Hollywood Halloween Carnival is one of the city's most anticipated events.
The event features a variety of performances, from live bands to drag shows and a parade of incredibly creative costumes.

The carnival's atmosphere of acceptance and creativity perfectly encapsulates the spirit of West Hollywood.

Remember that the carnival attracts hundreds of thousands of visitors, so plan your visit accordingly.
Exploring these attractions will give you a taste of the West Hollywood lifestyle, and there's plenty more to discover in this vibrant city.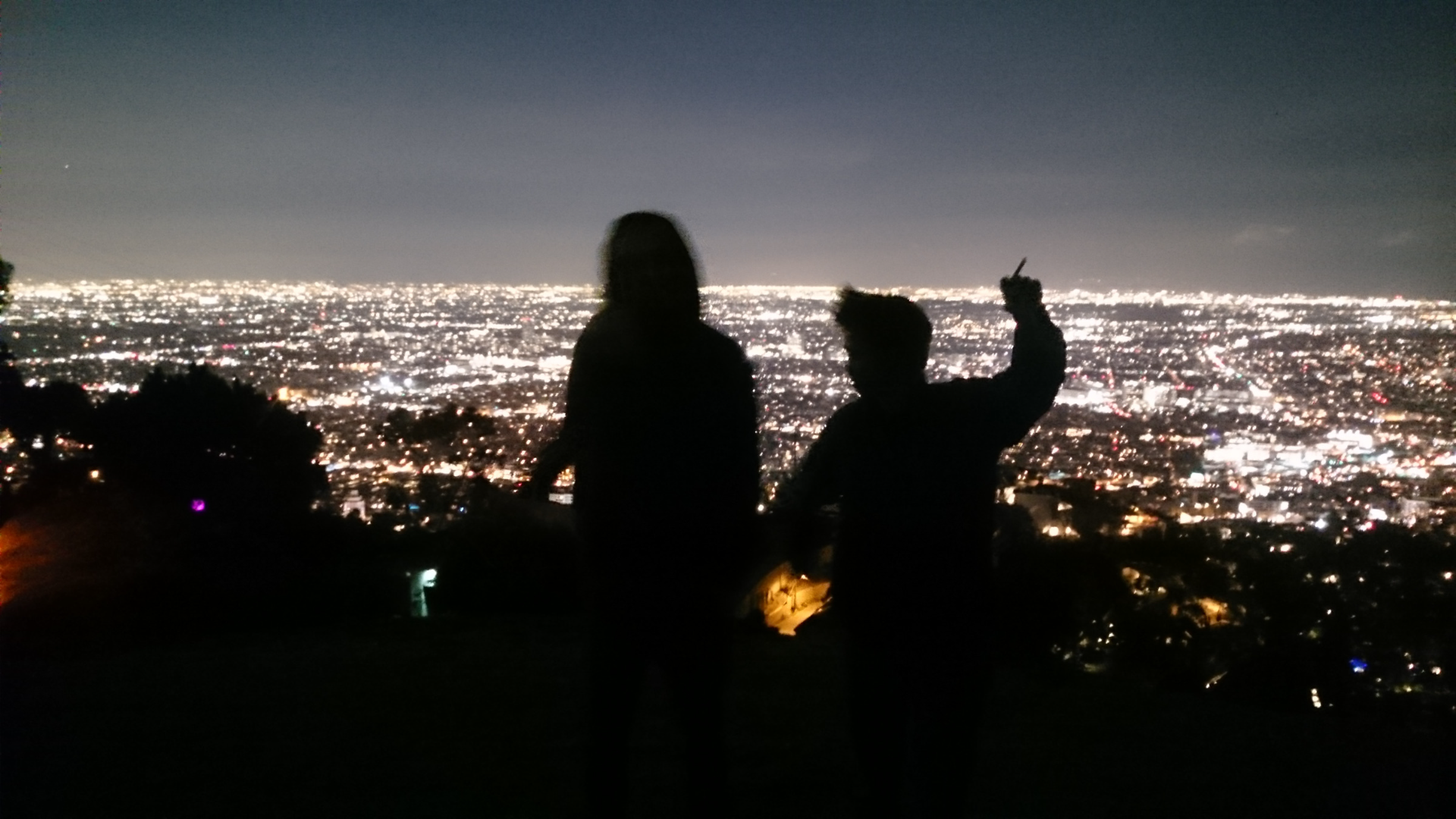 The Cost of Living and Moving in West Hollywood
Understanding the cost of living and moving to a new city is crucial in your decision-making process. Being a part of the Greater Los Angeles area, West Hollywood shares a higher cost of living than the national average, but it also offers a high standard of living in return.
Cost of Living in West Hollywood
Living in West Hollywood comes with its financial considerations. Here's what you can expect:
Housing: Renting in West Hollywood is popular due to the city's urban nature. According to Zillow , the median rent price is higher than the Los Angeles Metro median.

Groceries: The cost of groceries in West Hollywood is slightly higher than the national average, though deals can be found at local farmers' markets and community grocery stores.

Transportation: While many residents choose a car, West Hollywood also has excellent public transportation options. If you choose to drive, factor in the cost of gas, insurance, and parking.

Healthcare: California's healthcare costs are above the national average. However, West Hollywood has access to some of the top healthcare facilities in the country.

Miscellaneous expenses include personal care, dining out, and entertainment. With the bustling lifestyle of West Hollywood, these costs can add up but offer a rich social and cultural life.
Cost of Moving to West Hollywood
The cost of moving can vary significantly based on your current location, the volume of belongings, and the specific services you require.
Local moving: Costs are typically charged hourly if you're moving locally.

Long-distance moving: If you're moving from a different city or state, costs are usually based on the weight of your items and the distance of the move.

Additional services: Packing services, disassembling and reassembling furniture, and moving insurance can add to the total cost.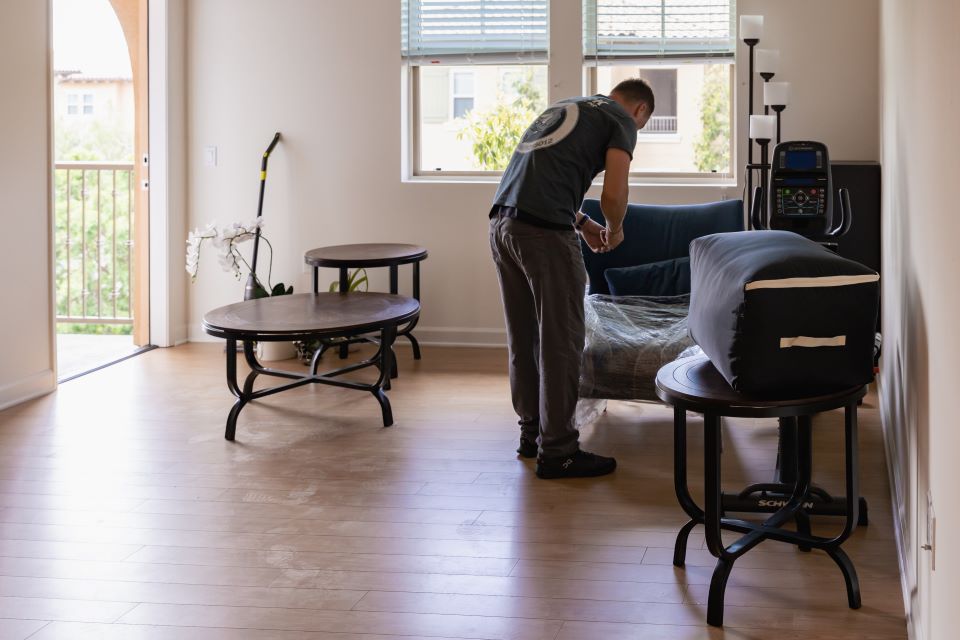 How to Move to West Hollywood
Moving to a new city requires careful planning. Here are some steps to guide you through the process:
Research: Learn as much as possible about West Hollywood. This will help you understand what to expect and how to prepare.

Budget: Establish a budget for your move. This should include moving costs, housing, and living expenses.

Plan: Outline a plan for packing and moving your belongings. Consider whether you'll need professional moving services.

Find a Home: Whether you rent or buy, start searching for housing early.

Move: Once all the details are sorted, it's time to make your move!
By understanding the costs associated with living and moving to West Hollywood, you can make an informed decision about your big move. It's important to remember that while the cost of living may be higher than other areas, the city's lifestyle, opportunities, and amenities can make it a worthy investment.
Moving Companies in West Hollywood
Whether you're moving across town or from another state, hiring a professional moving company can simplify your transition to West Hollywood. These companies offer a variety of services to suit different needs and budgets.
Introduction to Moving Companies
Moving companies provide professional services to help individuals, families, and businesses relocate their belongings from one place to another. These services range from local moves within the city to interstate and international moves.
Services Provided by Moving Companies
Moving companies in West Hollywood typically offer a range of services:
Moving and Packing: Many West Hollywood Movers offer packing services in addition to transporting your belongings. This can be a major time saver, especially for larger moves.

Luxury Moving Services: These services provide extra care for valuable or delicate items such as artwork, antiques, and luxury furniture.

Long Distance Moving: If you're moving to West Hollywood from another city or state, long-distance movers have the necessary equipment and experience to ensure a safe and smooth move.

Specialized West Hollywood Movers: Certain companies specialize in specific types of moves, such as apartment moves, high-rise building moves, or office relocations.
How to Hire Movers in West Hollywood
Choosing a moving company involves several important steps:
Research: Start by searching online for moving companies in West Hollywood. Read reviews and ratings to get an idea of their reputation.

Compare Quotes: Contact several companies for quotes. Be sure to provide detailed information about your move for the most accurate estimate.

Verify Credentials: Check if the company is licensed and insured. For long-distance moves, the company should have a USDOT number.

Discuss Details: Talk to the company about your specific needs. Discuss the required services, your preferred moving date, and any special considerations such as large or delicate items.

Read the Contract: Read the contract carefully before signing anything. Ensure you understand all terms and conditions, including costs and the company's liability for damages.
Types of Movers in West Hollywood
Various types of moving companies operate in West Hollywood, each offering unique services:
Professional House Movers: These movers specialize in relocating household items. They have the equipment and expertise to handle everything from furniture to electronics and kitchenware.

Apartment Movers: Moving from an apartment involves unique challenges, such as navigating stairs and narrow hallways. Apartment movers have the necessary experience to handle these situations.

Cheap Movers: Budget-friendly movers offer basic moving services at lower prices. While they might offer only some of the services of a full-service moving company, they can be a good option for smaller or local moves.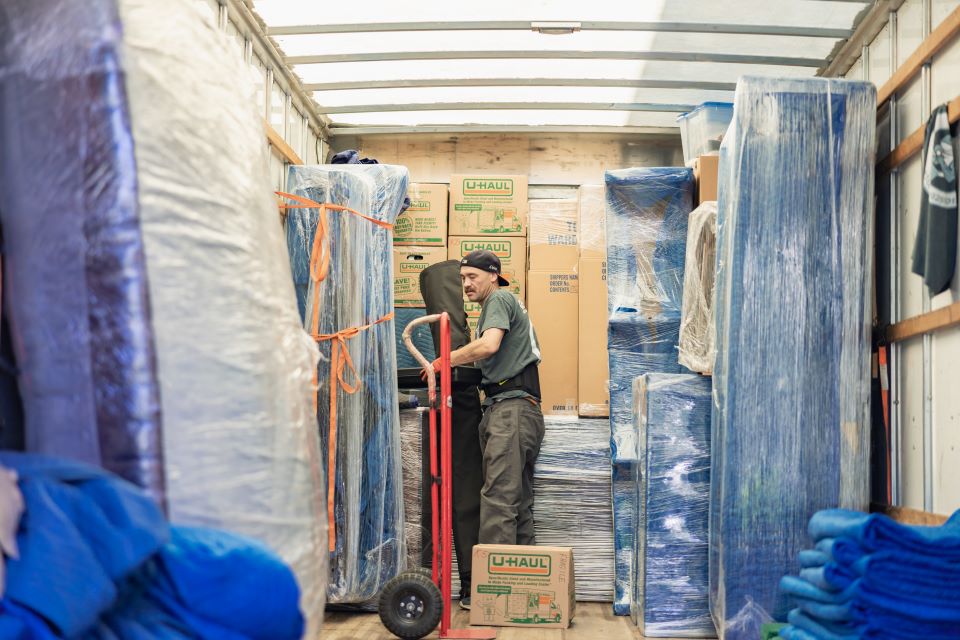 Why Choose Qshark Moving Company as you West Hollywood Movers
Regarding relocating to West Hollywood, Qshark Moving Company stands out for its exceptional services, reliable team, and commitment to customer satisfaction.
Company Overview
Qshark Moving Company has years of experience helping people move smoothly and efficiently. Our expert team understands that every move is unique and provides personalized services to meet each client's needs.
Services Offered
Qshark offers a comprehensive range of services to cater to different moving needs:
Local and long-distance moving

Packing and unpacking services

Luxury moving services for high-value items

Specialized moving services for apartments, houses, and businesses
Customer Testimonials
Our dedication to providing high-quality moving services has earned us numerous positive reviews from our clients. Check out our testimonials page to see what our customers have to say about their experiences with us.
Commitment to Quality
At Qshark, we are committed to delivering top-notch moving services. Our team is highly trained and equipped with the necessary tools to handle your belongings carefully. We strive to make your move to West Hollywood as stress-free as possible.
Choosing the right moving company can significantly impact your moving experience. Qshark Moving Company is dedicated to providing a seamless, professional, personalized moving service to ensure a smooth transition to your new home in West Hollywood.
Areas We Serve
Local Moving Services:
Agoura Hills
Alhambra
Arcadia
Artesia
Avalon
Azusa
Baldwin Park
Bell
Bell Gardens
Bellflower
Bradbury
Calabasas
Carson
Cerritos
Claremont
Commerce
Compton
Covina
Cudahy
Culver City
Diamond Bar
Downey
Duarte
El Monte
El Segundo
Gardena
Glendora
Hawaiian Gardens
Hawthorne
Hermosa Beach
Hidden Hills
Huntington Park
Industry
Inglewood
Irwindale
La Canada Flintridge
La Habra Heights
La Mirada
La Puente
La Verne
Lakewood
Lancaster
Lawndale
Lomita
Lynwood
Malibu
Manhattan Beach
Maywood
Monrovia
Montebello
Monterey Park
Norwalk
Palmdale
Palos Verdes Estates
Paramount
Pasadena
Pico Rivera
Pomona
Rancho Palos Verdes
Redondo Beach
Rolling Hills
Rolling Hills Estates
Rosemead
San Dimas
San Fernando
San Gabriel
Santa Clarita