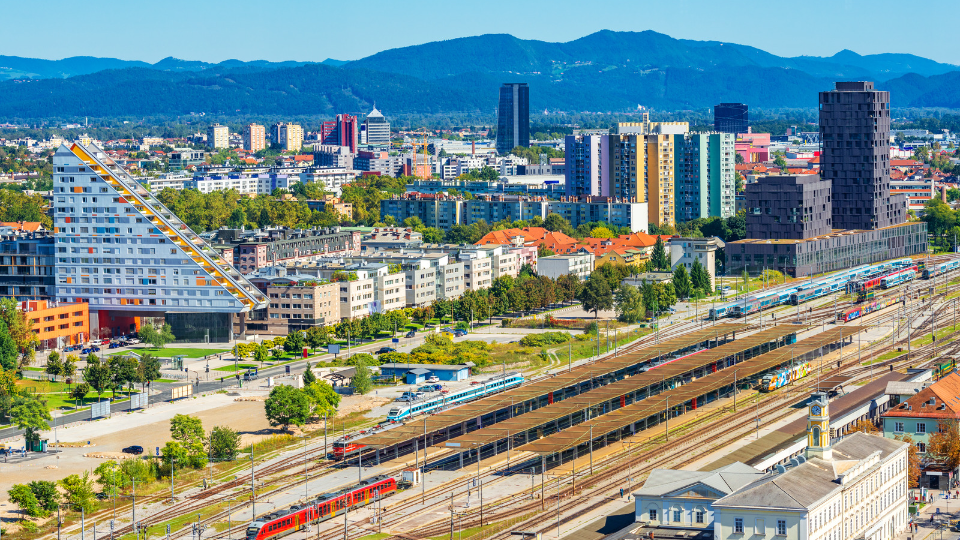 Burbank Moving Company | Professional Movers Qshark Moving
Estimate your moving cost for free:

Welcome to Burbank!
$849,000
Median Home Value
Moving To Burbank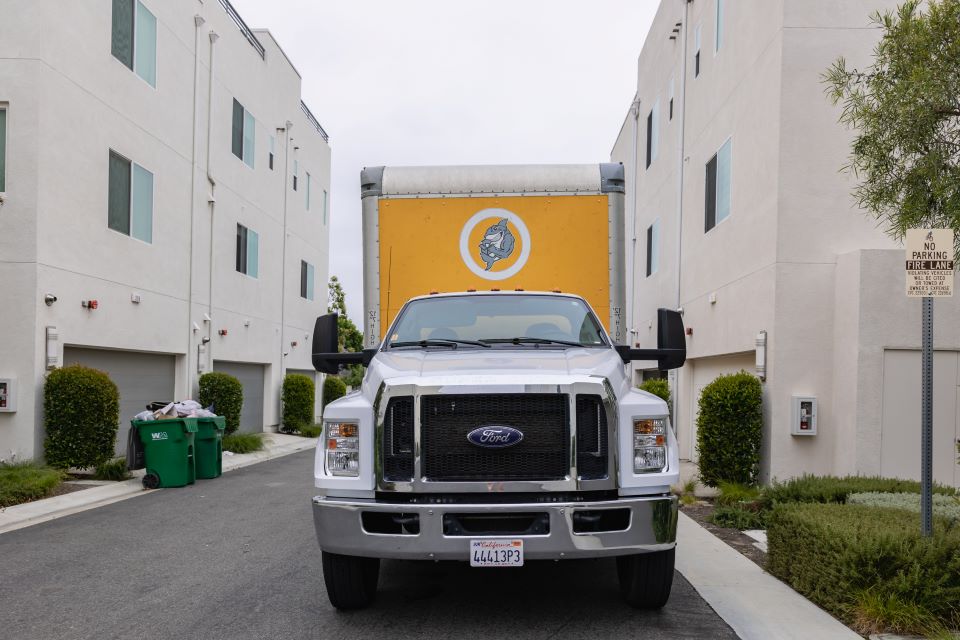 Burbank, California, fondly called the "Media Capital of the World", is the proud home to several entertainment companies such as Walt Disney Company, Warner Bros, and Cartoon Network. As you consider your move, QShark, a renowned Burbank moving company, stands ready to offer professional Burbank movers to help with your moving needs.
In Burbank, you'll be living and breathing the same air as the entertainment industry's most influential figures, possibly even rubbing shoulders with them at local cafés. With a rich history, vibrant economy, and exciting prospects, Burbank makes an attractive destination for individuals, families, and businesses.
The History of Burbank
Burbank's roots trace back to the late 19th century. Initially an agricultural hub, the city blossomed into an entertainment hotspot with the establishment of motion picture production companies. Today, Burbank is a testament to the transformation a city can undergo when it embraces change and innovation.
The Climate and Demographics of Burbank
Burbank boasts a Mediterranean climate, providing its residents with mild, wet winters and hot, dry summers. This weather is perfect for those who love soaking up the sun and enjoying outdoor activities year-round. The city is a melting pot of cultures and backgrounds, creating a rich and diverse community that welcomes newcomers with open arms.
"Burbank is more than just a city, it's a vibrant, inclusive community where everyone has a place."
The Economy of Burbank
Burbank's economy is primarily driven by the entertainment and digital media industries. However, it also has thriving retail, healthcare, and manufacturing sectors. Burbank is home to over 1,000 companies, making it an ideal location for career growth and business opportunities. Plus, you'll find great companies like Qshark here, a Burbank moving company, ready to help you settle in with their fully licensed and efficient professional movers.
Whether you're planning a local move or a long-distance transition, the Burbank movers at Qshark, one of the best moving companies in Burbank, are committed to providing stress-free moving services tailored to your needs.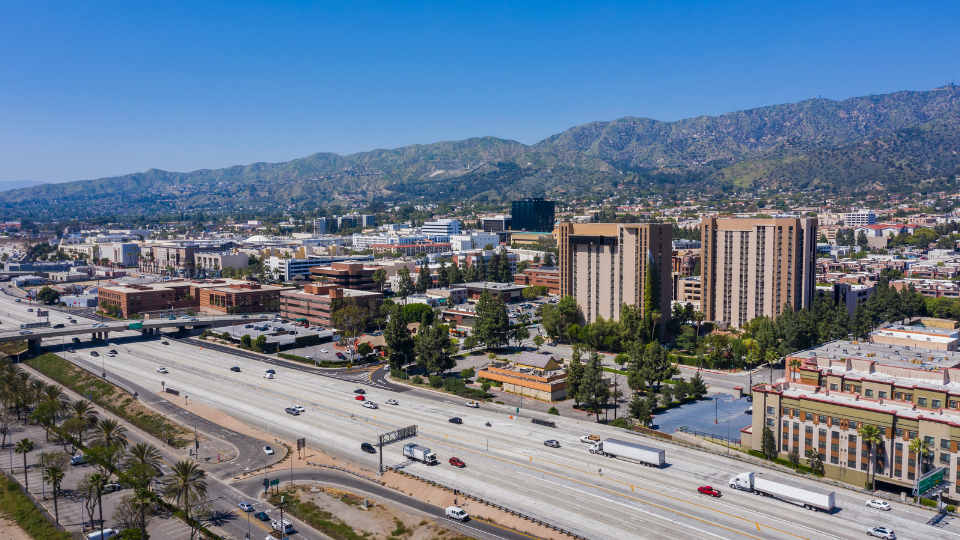 Fun Things to Do in Burbank:
As you finalize your moving plans with your trusted Burbank moving company, Qshark, you might find yourself already eager to explore your new city. Burbank, California, is brimming with exciting attractions and activities to ensure your leisure time is always well-spent. Let's look at the top five things to do in Burbank.
Warner Bros. Studio sits at the heart of Burbank's thriving entertainment industry. The studio tour lets visitors experience Hollywood, taking you behind the scenes of your favorite TV shows and movie sets. Plus, the Prop Department offers a unique opportunity to see and learn about the iconic items used in countless films and series.
The Starlight Bowl offers an ideal setting for music lovers. This outdoor amphitheater presents a range of concerts throughout the summer, featuring diverse music genres. From popular bands to orchestral performances, the Starlight Bowl guarantees a memorable evening under Burbank's starlit sky.
The Burbank Farmer's Market is a great place to start if you're eager to dive into the local culture. This market features fresh, locally grown produce, artisanal foods, and handmade crafts every Saturday. It's a fantastic place to get a taste of Burbank's community spirit and support local businesses.
Shopping enthusiasts will love Magnolia Park, known for its vintage stores, unique boutiques, and an array of eateries. Spend the day exploring the shops, then relax in one of the local cafés or restaurants. On the last Friday of the month, the district hosts "Ladies and Gents Night Out," a street fair with food trucks, live music, and late-night shopping.
For those who enjoy the great outdoors, Wildwood Canyon Park offers breathtaking views and a range of hiking trails. The park is a local favorite for picnics and scenic walks, and the panoramic views of Burbank and Los Angeles from the top are well worth the hike.
These attractions are just a starting point. As you settle into your new home with the help of Qshark, your dependable Burbank moving company, you'll discover that Burbank is a city full of surprises, ready to offer you a wealth of experiences and fond memories.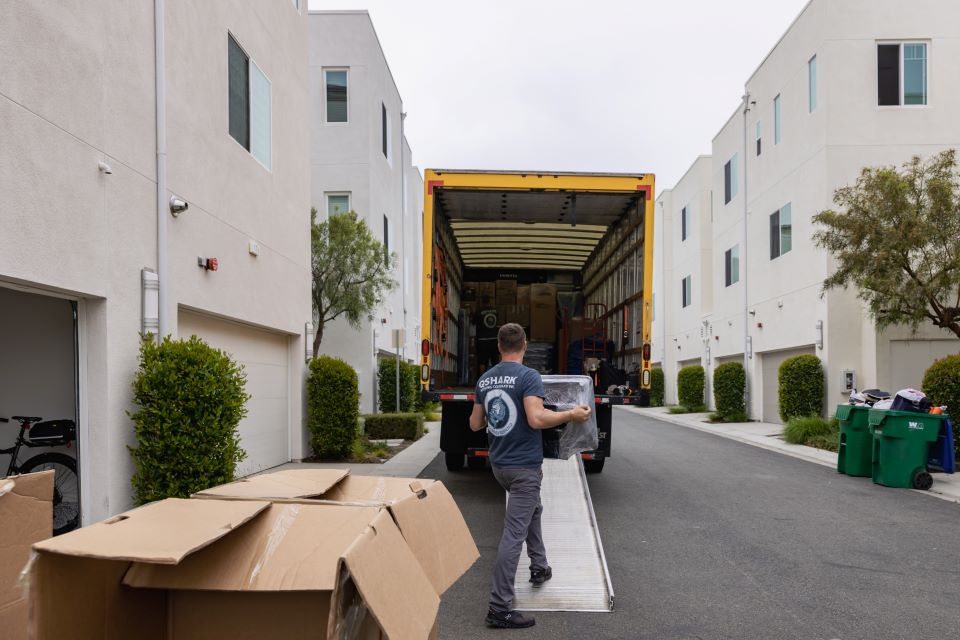 Moving Services in Burbank
As a top-rated Burbank moving company, Qshark is proud to offer a full range of moving services to our valued customers:
Local Movers: Our professional movers specialize in local moves within Burbank and nearby cities, ensuring a smooth transition to your new location.

Long Distance Movers: With our long distance moving services, you can rest easy knowing your move will be handled with the utmost professionalism, regardless of the distance.

Packing Services: We provide all necessary packing materials and services. Let our team ensure your valuable and fragile items are properly protected for the move.

Piano Movers: Our skilled piano movers take every precaution to ensure your valuable instrument arrives safely at its new home.
For a detailed quote and free estimates and on your moving day needs, contact Qshark for a free estimate. Our goal is to make your Burbank move as efficient and stress-free as possible, providing customer satisfaction every step of the way.
The Cost of Moving to Burbank
In Burbank, the cost of living is moderately high, similar to what you might expect from other California cities. Factors like housing, utilities, groceries, and healthcare play a part in the overall living cost. However, the job opportunities, lifestyle, and rich culture often overshadow the cost factor for many who choose to make Burbank their home.
For your moving needs, whether you're moving within Burbank or planning a long-distance relocation, hiring a professional moving company like Qshark can be a cost-effective and efficient choice. We offer competitive pricing for high-quality moving services, including packing services and secure storage options.
The cost of your move with Qshark depends on a variety of factors, including:
The size and complexity of your move.

The distance between your current location and your new home in Burbank.

The amount and type of belongings to be moved.

Whether you opt for additional services like packing, storage, or special handling for valuable or fragile items.
You can always contact Qshark for a free, no-obligation quote for a clearer picture of your moving costs. We aim to provide excellent service at a great price, ensuring a stress-free moving experience.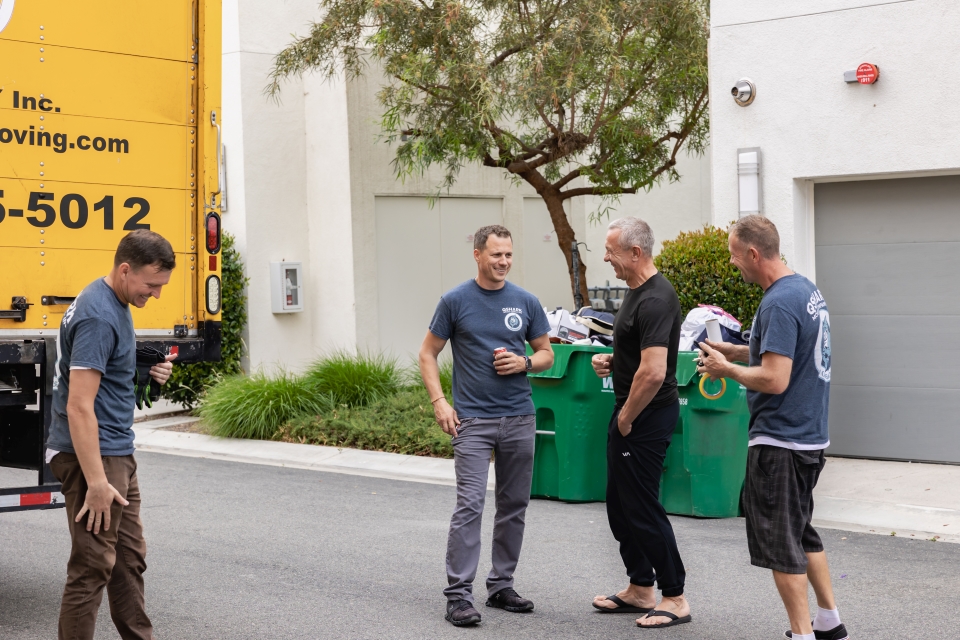 Why Choose Qshark as Your Burbank Moving Company?
At Qshark, we pride ourselves on being a moving company prioritizes customer satisfaction and quality service. As experienced movers in Burbank CA, we understand the unique challenges and opportunities of moving in this area.
Our team of professional movers is dedicated to making your moving day as smooth as possible. From packing your belongings carefully into moving truck, to unloading them at your new home, we handle each process step with precision and efficiency.
"Our guys rock at what they do. They'll handle your furniture and belongings as if they were their own."
With Qshark, you can rest easy knowing that:
We're a fully licensed and insured company.

Our team consists of highly trained and experienced moving professionals.

We provide all the necessary packing materials and offer optional packing services.

We offer both local and long distance moving services.

We handle special items, like pianos, with extra care.

We are committed to a stress-free moving experience and customer satisfaction.
Avoid the horror stories you've heard about other burbank moving companies. Choose Qshark, a company you can trust, to handle your Burbank move.
Ready to Make Your Burbank Move?
There's no better time to start planning your move to Burbank. This vibrant city in California is waiting to welcome you with open arms. And remember, whether you're moving your home or office, Qshark, the professional and best Burbank movers around, is here to ensure your move is a success.
"Contact us today for a free quote. At Qshark, we move more than just your belongings. We move your life."
Embrace your new chapter in the city of dreams with Qshark – the Burbank movers that guarantees a seamless, efficient, and enjoyable moving experience. We look forward to serving you and helping you start your new journey in Burbank.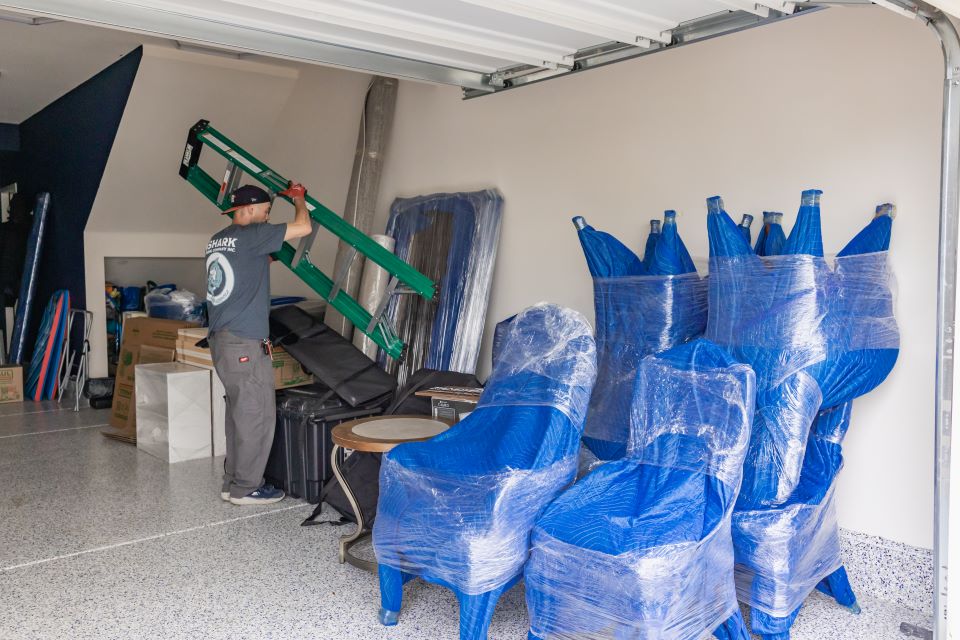 FAQ About Moving Services
Moving to a new place often brings up a lot of questions. As a professional local movers, Qshark is here to answer some of your most frequently asked questions about moving services in Burbank.
1. What's the average cost of hiring professional movers in Burbank?
The cost of hiring professional movers in Burbank can vary based on different factors such as the distance of the move, the size and weight of your belongings, and whether you choose additional services like packing or storage. For a detailed quote specific to your move, we recommend contacting Qshark for a free, no-obligation estimate.
2. Should I tip my movers?
Tipping is not required, but it's a welcome way to show appreciation for your movers' hard work. If you're satisfied with the service, a tip of 15-20% of the total moving cost is a common practice. However, the amount you tip is completely up to your discretion.
3. How far in advance should I book movers in Burbank?
For a stress-free moving experience, we recommend booking your movers when you have a moving date. Usually, a notice of 4-6 weeks in advance is sufficient. However, booking even earlier is a good idea if you're moving during the busy summer months. At Qshark, we'll always do our best to accommodate your moving needs, even on short notice.
Areas We Serve
Local Moving Services:
Agoura Hills
Alhambra
Arcadia
Artesia
Avalon
Azusa
Baldwin Park
Bell
Bell Gardens
Bellflower
Bradbury
Calabasas
Carson
Cerritos
Claremont
Commerce
Compton
Covina
Cudahy
Culver City
Diamond Bar
Downey
Duarte
El Monte
El Segundo
Gardena
Glendora
Hawaiian Gardens
Hawthorne
Hermosa Beach
Hidden Hills
Huntington Park
Industry
Inglewood
Irwindale
La Canada Flintridge
La Habra Heights
La Mirada
La Puente
La Verne
Lakewood
Lancaster
Lawndale
Lomita
Lynwood
Malibu
Manhattan Beach
Maywood
Monrovia
Montebello
Monterey Park
Norwalk
Palmdale
Palos Verdes Estates
Paramount
Pasadena
Pico Rivera
Pomona
Rancho Palos Verdes
Redondo Beach
Rolling Hills
Rolling Hills Estates
Rosemead
San Dimas
San Fernando
San Gabriel
Santa Clarita