Affordable piano movers in California for You!
Your piano is a beautiful instrument. One note can bring back happy memories as you sit down on the familiar stool and let your hands glide over the keys. The only problem with the piano is the fact that it's quite heavy and impossible to move on your own.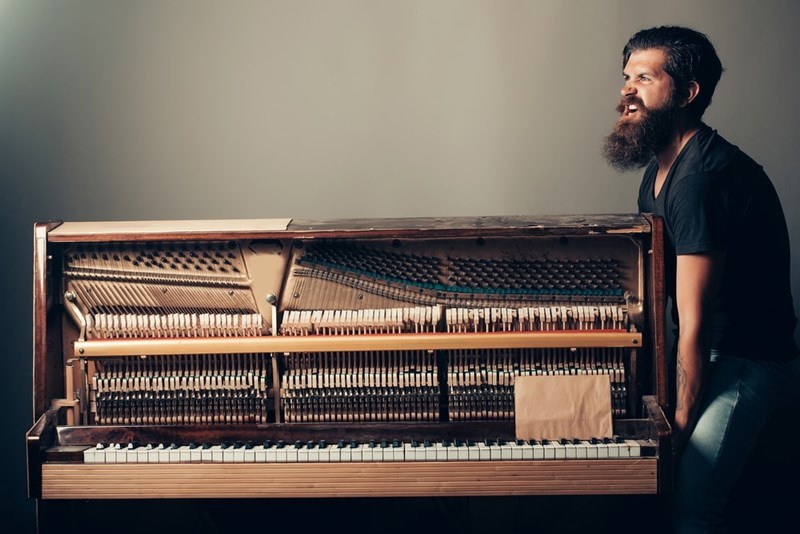 Whether you're moving your whole home or need to transport your piano, it's important that you have an experienced professional to help you pack, wrap and move your piano safely.
That's why we're providing you with the best piano moving service in the Los Angeles area.
Expertise from professional piano movers in Los Angeles
We know exactly how to move all sorts of pianos without a problem. That's because we've worked with different brands, so we know all the little quirks and subtle differences in each one.
You might think that moving one piano is just like moving another one, but we have the experience to understand how to pack each piano quickly and efficiently to avoid damage.
Even if a moving company can provide the manpower to transport a heavy instrument, they don't have the specialty and expertise that we have.
Experience
We know that you're looking for a piano mover who knows the ins and outs of pianos. You don't want to hire someone who's only moved a few pianos before. We have the experience to back up our expertise though, so ask us about our past jobs when you're speaking to us.
Talk to a few of our employees too, as they would be more than happy to let you know about our process. Our employees are trained to properly pack, handle, maneuver and load your piano to go wherever you'd like it to be.
Every string, key and pedal will stay safe – no matter how far you're moving it.
Quick, Reliable & Cheap Piano Movers
We're committed to helping you move your piano in good time. Even if you need your piano to be delivered on the same day, we won't charge you extra to get it done. Plan with us to have it delivered at whatever time works best for you without a hassle.
We don't understaff or hire day labor movers, so rest assured that you are able to trust in our ability to get the job done safely and quickly.
Piano Moving in Los Angeles – Our Moving Methods
There can be many obstacles to moving an object as big as a piano. From tight corners to narrow stairwells, we've run into all sorts of navigation scenarios. That's why we pack the piano properly with cardboard, blankets and shrink-wrap.
We also have special piano boards that we fasten to your piano with strong moving straps to be sure that everything stays properly in place. If your piano is a little bit bigger, we have the right tools for that too. We have a sling that can help us transport your piano safely.
Even if we have to take apart a Concert Grand piano to move it more efficiently, trust that our professionals know exactly what to do when dismantling the piano and putting it back together.
California Piano Movers – Insurance
We have the expertise and experience, but even we can't be prepared for everything that can go wrong. That's why we have complete insurance coverage to prepare for every eventuality.
Workers' compensation covers our employees, so you're not liable for any injury that might occur while we're working in your home. We have liability insurance to cover any accidental damage to your piano too and cartage insurance for when your piano is in transit.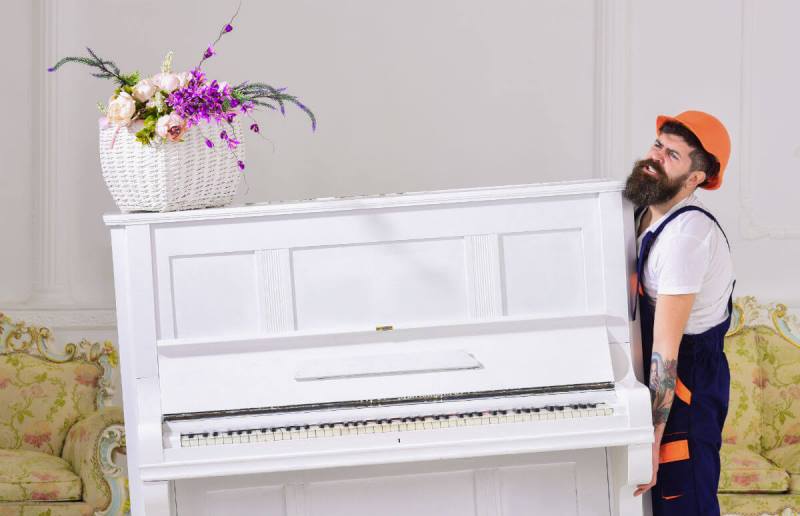 We may not ever need to use this insurance, but we're glad that we're able to put our clients' minds at peace, knowing that we're ready for anything that might happen.
Talk to Us
We've told you all about what we do and how we do it, but every piano is unique. You have different needs depending on your situation, which is why we're committed to talking to you about any of your specific concerns.
Ask us about how our job will be done, how we'll pack your piano, or how we'll fit it around that tight corner you've been looking at. We'll explain everything to you, including how we plan on dismantling the piano if we need to. We'll be happy to answer any questions you might have.
Cheap Piano Movers – Pricing Options from Qshark Moving Company
We'll go over all the specifics with you so that you know exactly what you might expect. Since all situations are different, we'll go over any information that might affect your price, including how large your piano is and where you need it to be moved.
Conclusion
If you're looking for an excellent piano mover with dedication, reliability and great service, come talk to us. We're one of the best piano movers in Los Angeles, so trust in our business to move your piano safely and efficiently.
Give us a call for a free quote, ask us any questions you have on your mind and let us put you at ease throughout the whole process.