Getting yourchair ready for moving or shipping tend to be a stressful activity especiallywhen dealing with huge furniture such as couch and sofas. However, putting thisprocess into action is not as tiresome as many people think so long varioussteps are followed. Preparation and organization is a key factor when takingnotes on how to pack chair. This can be done through dissembling of relevantparts as well as packing of materials.
The firststep involves creation of list of chairs that you intend to move. By doingthis, you will be able to get a guide through on what to pack and what not topack. The next step involves identifying of various equipment and toolsneeded. Some of the equipment neededinclude plastic wrap, cardboard sheets, old towels and packing tape. Asking forrecommendations is also a key issue. Such information can be found from movingstores.
Cleaning ofthe chair to be packed is another vital step. This can be done through polishingand dusting off. Disassembling of any flexible part is important. This can bedone through removing of legs from the main chair only when it is appropriate.The bolts holding the legs should also be removed through the use ofscrewdrivers or pliers depending on the type of bolts fitted in the chairs.
Any hardwareshould then be placed safely in a clear sealable plastic bag. The bag shouldthen be labeled in respect to its contents and then wrapped underneath thechair with a packing tape. This step can only be performed only if the chairscan be disconnected. On the disconnected chair, one should wrap up thedisconnected pieces and put them in packing boxes.
Once thesepieces have been packed, the packing boxes should be wrapped using bubble wrap,blankets and the old towels. These materials are used to prevent the materials fromany form of risky exposure while on transit. The boxes should also be labeledin reference to its content. Cover the top of the chair with blanket. Theblanket can then be secured using a packing tape. Packing tape should then bewinded up around the chair to prevent it from coming off.
Chair legsshould then be wrapped using with the help of bubble wrap through windingdiagonally the tape tightly along the length. The wrapping process should bedone the same way wrapping of disconnected pieces was done. Wrapping of each legwill secure them from any external damages.
Clearing ofthe path which the wrapped chairs will pass through is a key issue sinceobstacles may lead to damages of chairs on their way to the waiting vehicle fortransportation. This can be done through removing of doors to create widerways. Doors can be removed through disconnecting the screwdriver with an aid ofa mallet.
The chairswhich are now ready for transportation should then be moved carefully in thehouse. This is done to avoid scratching of chairs. Repositioning of the chairswhile being transported to the truck is necessary depending on the design ofthe house. Once inside the truck, the chairs should be secured together throughropes or straps. Positioning of chairs in the truck is also an importantfactor. Fill free to use our order form to get free quotes on packing service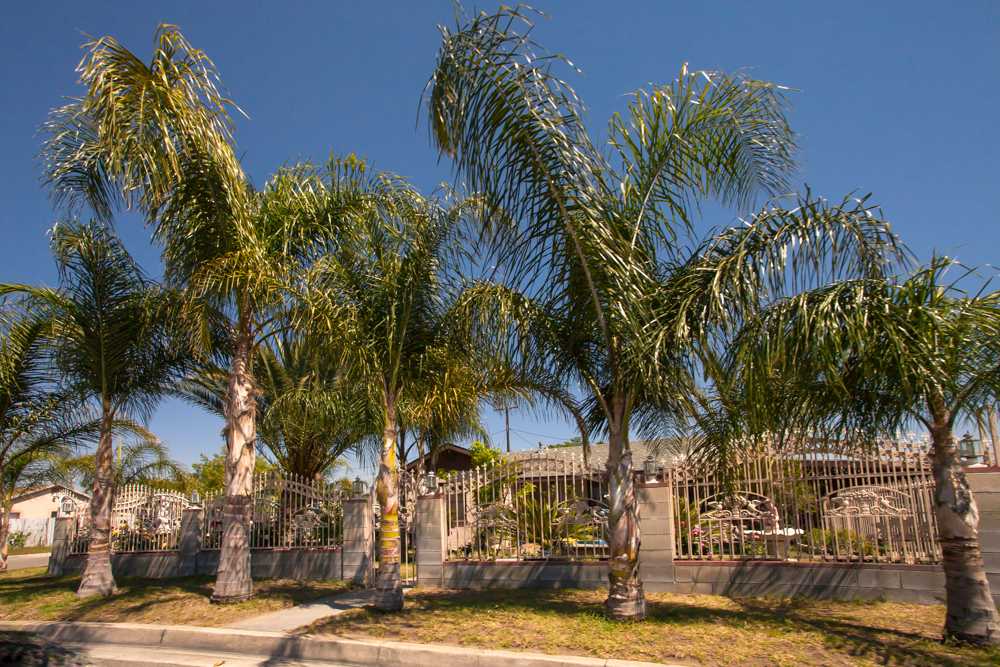 Choosing the wrong moving company Irvine can cost you more than the moving fee. The tips below are designed to help you choose a reputable and professional moving company. Don't let yourself be the next moving company horror story! If you have little time to pack and move, then hiring professional movers is one of your only options. Sure, you might get friends and family to do it, but like most things, how do you think that will turn out? This might be a good option if you don't like your belongings.
While you await recommendations from friends and colleagues and spend your time scanning the internet for good moving companies, here are sixteen simple tips aimed to help you choose the right moving company:
1. If any of your friends suggest a name of a moving company, ask them about every detail of their moving experience. In case you have shortlisted some names from the net, call each company representative for a detailed discussion, to help clear any doubts you have . It also gives you an idea of the type of services they offer and their rates, discounts, etc.
2. In case you are happy after meeting with the movies for the first time, it is a wise decision on your part to make a personal visit to the company's premises. This teaches you a lot about the company like their professionalism, their scale of operations, and more.In fact, you will find out through your visit if the company caters to only small, domestic moves or if they also help relocate big corporate customers too.
You can also get an idea of the culture of the moving company, and the type of treatment you can expect from them based on the enthusiasm they show when they first answer your calls. While enthusiastic movers are welcome, it's better to be wary and avoid companies that seem to stand offish.
3. Make sure that you check their business records with BBB (Better Business Bureau). Check out on how they have dealt with customer complaints and what the volume of unresolved cases is.
4. ISO and FAIM are two important relocation industry benchmarks moving companies have to adhere to so find out if the company you choose follows these authority guidelines and rules.
5. It is better to avoid hiring booking moving companies as they don't usually perform your move for you. they instead hire someone else to perform the move and only collect commission for the deal performed.
6. It is always better to stay away from movers who does their transactions with cash.
7. It's worth finding out if the moving company you choose ha is affiliated to larger corporations, as they end up following their affiliates business principles.
8. Find out how much of insurance coverage the company has to ensure they can provide sufficient coverage for your belongings during the move. also check to find out if a lawyer has underwritten the coverage. It's even better if you ask to see a copy of their insurance policy.
9. It is only after the moving company visits your premises to physically inspect the volume of goods to be relocated should you accept their moving estimate. While over the phone estimates may seem convenient, it doesn't give you an exact estimate.
You can expect a more accurate estimate only if the moving company representative comes to your place and takes a look at the things that have to be moved.
It's based on this examination that they will be able to decide on the number of moving boxes and packing material, amount of labor and days they will need to pack and relocate your belongings.
10. All additional costs for moving labor, packing labor ought to be included in the price. This is the best way to avoid unexpected additional costs upon reaching your destination and completing your move.
Find out if their services include packing things if you need help packing your belongings. Some companies only move your belongings, and charge extra for packing them.
In case you don't require their packing services, but do need moving supplies like padding and boxes, find out if the movers include it in the move or charge extra for them.
11. Check the business's license as it's only if the company is registered with the state can and will they function legally. In case the company claims to offer interstate moving services, check for their licensed USDOT number too.
12. If you decide to use the help of the internet to find your moving company, it's worth reading reviews written about the company. This helps you find out how previous customers found the company's moving services.
However as some companies may pay writers to write false, positive testimonials about them on their website; it pays to additionally check online forums and specific mover review sites too.
If possible, call up the movers directly and ask for contact information of some of their past customers. You can call them up and personally ask them about their moving experience with the company.
13. If you have to relocate specialty items like pianos or antiques, it's important to find out if the moving company provides specialty moving services.
These are delicate items which need additional care, experience and sometimes equipment to move, which not all moving companies may have or provide.
There's no point in hiring companies that do not relocate your special belongings as you will have to find someone else to do it for you. Don't take the risk of hiring inexperienced movers with the task as they may end up damaging and doing more harm than good to your valued possessions while relocating.
14. If you plan to leave a few things behind while relocating, it's worth finding out if the movers have storage services for storing your belongings. If they don't, you will have to look for separate storage solutions for your belongings.
15. While most moving companies help while you shift from one house to another, not all perform office relocations. So if you need help relocating your office, you need to find movers experienced with it.
This is because your office may most probably have delicate equipment and furniture that have to be carefully dismantled and packed individually to easily open and set up at your new office.
Amateurs and movers who are not experienced with office relocations may cause more of confusion and possible damage to some of your equipment in transit.
16. Last, but not least, don't forget to find out how much of experience the company has in the moving and storage industry. This is important as the more experienced they are, the better the quality of services they provide.
Remember, you will be entrusting your valuable belongings in their hands while relocating. And a decade of experience will create a whole lot of difference in determining if your move is successful or not.
It's also worth working with movers who are actively involved with the city' s community as such movers usually care more about the people they serve. Besides, it also suggests that the company is familiar with the locality and area.
The sixteen tips are expected to help you find the most suitable moving company Irvine. But before you sign on any dotted line, in the form of a moving contract, make sure that you have thoroughly understood all their terms and conditions. Don't hesitate to ask questions if in doubt for a clearer moving experience. Also you can order mover from our order form or call us for any questions