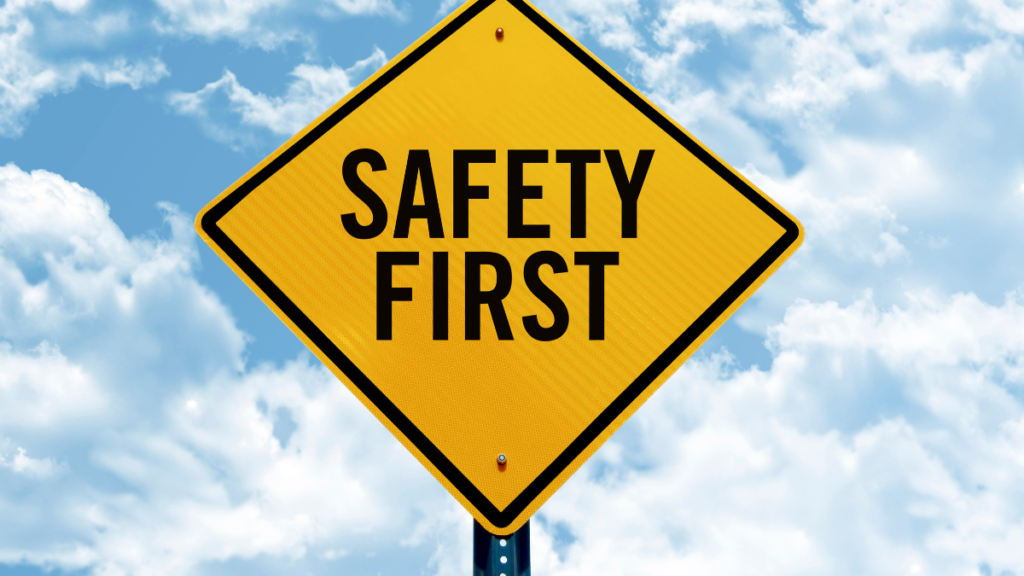 Is San Diego Safe To Live? Let's Find Out
Summary: Is San Diego Safe To Live? Safety is likely one of your top concerns if you are considering moving to San Diego. This comprehensive guide, brought to you by Qshark Moving Company, provides in-depth insight into the city's safety indices, crime rates, neighborhood safety, tips for personal safety, and how natural disasters could affect your decision. As a trusted moving company, we'll also share how we ensure your move to San Diego is as safe as can be.
Here is a comparison graph between San Diego and other California Cities.
| City | Violent Crimes (per 1,000 residents) | Non-Violent Crimes (per 1,000 residents) | Total Crimes (per 1,000 residents) |
| --- | --- | --- | --- |
| San Diego | 3.96 | 19.32 | 23.28 |
| Los Angeles | 7.40 | 24.60 | 32.00 |
| San Francisco | 5.39 | 48.94 | 54.33 |
| Irvine | 0.61 | 17.30 | 17.91 |
---
Introduction.
If you're considering relocating, one of your top priorities will be the safety of your new home city. A city's safety can significantly influence your quality of life and peace of mind. Among the various cities in the U.S, San Diego often stands out as a potential destination for professional movers, top movers, best movers, and cheap movers. But how safe is San Diego?
San Diego, also known as 'America's Finest City,' is located on California's Pacific coast. Known for its beautiful beaches, parks, and warm climate, it's attractive for tourists and people looking to move.
But as Movers in San Diego, we know the city's appeal goes beyond its physical beauty. San Diego offers a vibrant cultural scene, diverse neighborhoods, a strong economy, and excellent schools. All these factors contribute to the city's desirability. But what about safety?
As Qshark Moving Company, we believe it's essential to help our customers make informed decisions. That's why we've prepared this comprehensive guide that delves into every detail regarding safety in San Diego.
Whether you need moving services, are planning for local moving, office moving, or need piano movers, we strive to ensure your transition is as smooth and safe as possible. Even if you only need day labor or packing services, our team of experts is here to assist you.
II. About San Diego
San Diego, the eighth-largest city in the United States and the second-largest in California, has a vibrant history and beautiful geography.
A. Brief History and Geographical Location
San Diego was the first place in California where Europeans set foot. It's known for its stunning coastline, luscious greenery, and beautiful weather. Its position on the Pacific coast has made it an important hub for naval and maritime activities.
Did you know? San Diego is often referred to as the 'birthplace of California.'
B. Basic Demographics and Population
San Diego is a diverse city both culturally and demographically. As of the last census, San Diego had over 1.4 million people.
The median age is 35.6 years.
The city's diverse racial makeup makes it a cultural melting pot.
Over 100 languages are spoken in San Diego.
C. Key Attractions and Lifestyle Features
San Diego is famous for its attractions and lifestyle features:
Balboa Park: The city's cultural heart, home to museums, gardens, and the world-renowned San Diego Zoo
Beaches: With over 70 miles of coastline, beach culture is strong in San Diego. Popular beach spots include Mission Beach, Pacific Beach, and La Jolla.
Food Scene: San Diego's culinary scene is as diverse as its population. The city is especially famous for its Mexican cuisine and fresh seafood.
When considering a move, it's essential to think about the safety of your potential new home and the lifestyle it offers. As we delve into the specifics of San Diego's safety, we encourage you to keep in mind the rich and diverse experiences that living in San Diego can provide.
This Is How San Diego Compares To Safest Cities In the United States
Source: WalletHub
| Overall Rank | City | Total Score | Home & Community Safety | Natural-Disaster Risk | Financial Safety |
| --- | --- | --- | --- | --- | --- |
| 1 | Columbia, MD | 85.99 | 1 | 63 | 92 |
| 2 | Nashua, NH | 84.44 | 11 | 27 | 2 |
| 3 | Laredo, TX | 83.96 | 4 | 24 | 107 |
| 4 | Portland, ME | 83.49 | 16 | 11 | 8 |
| 48 | San Diego, CA | 77.11 | 36 | 130 | 33 |
III. Analyzing San Diego's Safety
Safety is complex; understanding it involves more than just looking at the numbers. However, statistics do give us a good starting point.
A. Explanation of Safety Indices and What They Mean
A safety index is a numerical value given to a region or area based on crime rates, police effectiveness, and even the perception of crime. Generally, the higher the safety index, the safer the city.
B. Overview of San Diego's Overall Safety Index
San Diego has a moderate safety index compared to other cities in the United States. While it does have areas of concern, many parts of the city are safe and welcoming.
Note: Safety indices can change from year to year, so it's crucial to check for the most recent data before making any decisions.
C. Detailed Breakdown of Crime Rates
Violent crimes: Violent crimes include offenses like assault and robbery. San Diego's violent crime rates are slightly higher than the national average. However, these rates can vary significantly between different neighborhoods.
Property crimes: Property crimes involve theft, burglary, and vandalism. San Diego's property crime rates are close to the national average.
D. Discussion on Trending Safety Patterns
Over the past decade, crime rates in San Diego have been decreasing overall, mirroring the national trend. The city's officials and residents are actively working to improve all neighborhoods' safety and quality of life. It's important to remember that crime can happen anywhere, but taking certain precautions can help reduce the risk.
IV. Neighborhood Safety in San Diego
The city of San Diego is composed of many diverse neighborhoods, each with its own unique character and safety profile.
A. Introduction to Various Neighborhoods in San Diego
San Diego boasts over 100 named areas, providing a wide array of options for new residents. Some of the popular neighborhoods include:
La Jolla
North Park
Pacific Beach
Mission Valley
Gaslamp Quarter
B. Safety Rankings of Different Neighborhoods
Safety can vary significantly from one neighborhood to another. Some neighborhoods have lower crime rates and are considered safer. Others may have higher crime rates, but it's crucial to keep in mind that factors like community engagement and the presence of local amenities can also influence safety.
Pro Tip: Websites like City-Data and NeighborhoodScout provide detailed crime statistics for different neighborhoods.
C. Highlighting Safer Neighborhoods and What Makes Them Safe
Safer neighborhoods in San Diego often have the following characteristics:
Strong community involvement: Neighborhoods where residents are engaged and active tend to be safer.
Presence of local amenities: Areas with good schools, parks, and shopping areas tend to have lower crime rates.
Effective policing: Neighborhoods with responsive and community-engaged police forces tend to be safer.
D. Brief Mention of Neighborhoods That Are Considered Less Safe and Why
Every city has areas that are considered less safe than others. In San Diego, certain neighborhoods have higher crime rates. However, it's important to remember that these neighborhoods are also home to initiatives and community organizations working to improve their residents' safety and quality of life.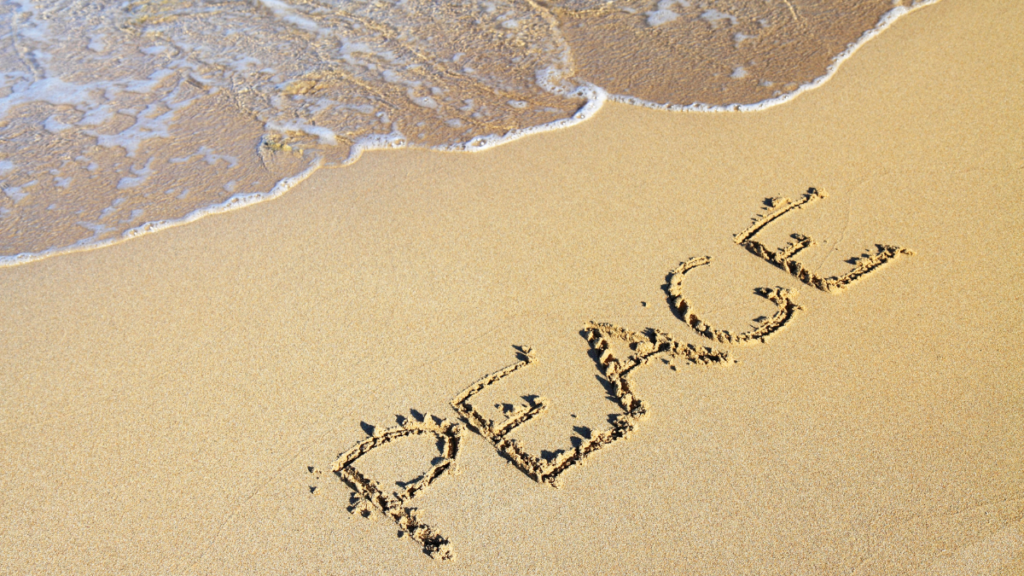 V. Personal Safety Measures
Relocating to a new city requires adapting to new surroundings. While San Diego is generally safe, knowing how to protect yourself and your loved ones is essential.
A. Tips for Ensuring Personal Safety
Here are some general safety tips:
Be aware of your surroundings: Always pay attention to what's happening around you, especially when walking alone or at night.
Secure your home: Invest in quality locks for your doors and windows. Consider a security system.
Be cautious with your personal information: Be careful not to share personal information with strangers or over unsecured networks.
Travel in well-lit, populated areas: Stick to well-lit areas when walking or biking, especially at night.
Know your neighbors: Building relationships with your neighbors can contribute to a safer community.
B. Importance of Situational Awareness
Situational awareness involves being aware of your environment and the potential safety risks that you might encounter. It's crucial for personal safety and can help prevent incidents.
C. Emergency Contacts in San Diego
It's important to keep a list of emergency contacts. This should include:
Emergency services (911)
Local police department non-emergency line
Your nearest hospital or urgent care clinic
A trusted neighbor or nearby family member
VI. Safety in Terms of Natural Disasters
Like many other parts of California, San Diego is susceptible to certain natural disasters. Here's what you need to know:
A. Common Natural Disasters in the Region
San Diego's location and climate make it prone to specific natural disasters:
Wildfires: Southern California experiences a wildfire season that can sometimes affect San Diego.
Earthquakes: San Diego sits near several significant fault lines, making earthquakes a potential risk.
B. How Well-Prepared the City Is for These Disasters
San Diego has invested in disaster preparedness and has robust systems to manage these risks.
Wildfire management: The city has comprehensive strategies, including controlled burns to manage vegetation and rigorous building codes.
Earthquake preparedness: San Diego has strict building codes designed to withstand earthquakes and regularly conducts drills to ensure residents and officials are prepared.
C. Resources Available for Residents in Case of a Natural Disaster
San Diego provides resources to help residents prepare for, respond to, and recover from natural disasters. These include:
AlertSanDiego: The County of San Diego's regional notification system sends alerts regarding emergencies.
The ReadySanDiego website: This platform provides resources for creating disaster plans, emergency kits, and more.
Remember: Being prepared is one of the best ways to ensure your safety in case of a natural disaster.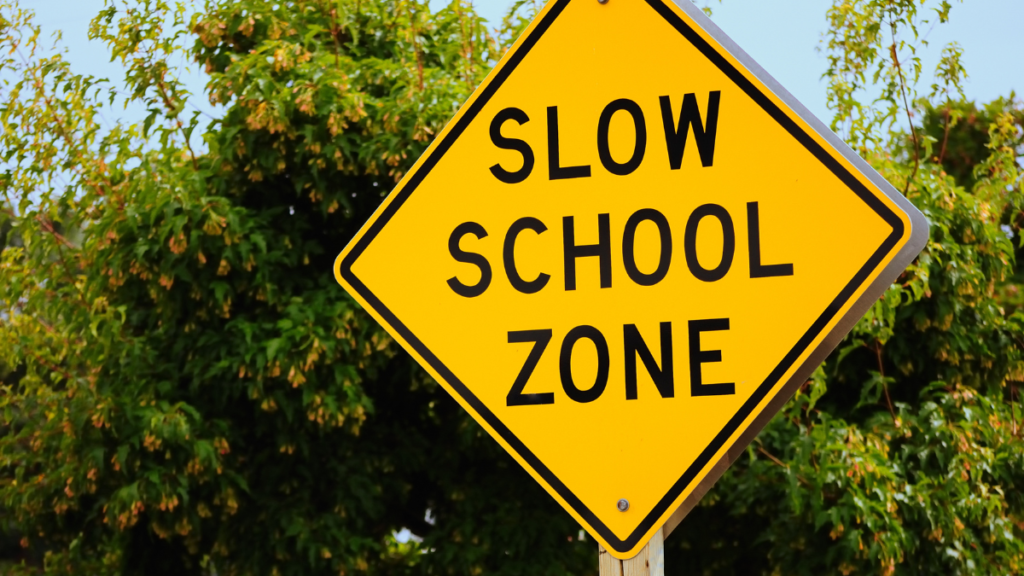 VII. School and Work Safety in San Diego
An important aspect of safety when moving to a new city involves work and school safety considerations.
A. Overview of School Safety
San Diego has a robust school system with numerous measures to ensure student safety.
Emergency protocols: San Diego schools have emergency protocols to handle potential crises, from natural disasters to lockdown situations.
School police: The San Diego Unified School District has its own police department to ensure the safety of students and staff.
Bullying prevention: San Diego schools also have bullying prevention and intervention programs to ensure a safe and supportive environment for all students.
B. Work Safety
Work safety is another crucial factor when considering a move. San Diego has a strong economy with various industries, and employee safety is paramount.
Regulations and Compliance: Businesses in San Diego are required to comply with federal and state safety regulations.
Industry-specific safety measures: Depending on the industry, additional safety measures may be in place. For instance, construction companies have stringent safety protocols to protect workers.
C. Local Support Systems
Both schools and workplaces in San Diego have local support systems in place. The city has numerous organizations dedicated to providing support in terms of mental health, domestic violence, and other personal safety issues.
VIII. How Qshark Moving Company Ensures a Safe Move
Moving to a new city can be stressful, but Qshark Moving Company is here to ensure your move is as safe and smooth as possible.
A. Our Expertise as Professional Movers
As top movers in San Diego, we have years of experience in safely moving belongings for countless customers. Our team is composed of professional movers, trained to handle your items with care and precision.
B. Comprehensive Moving Services
Our comprehensive range of moving services includes packing, office, and even specialized services like piano moving. Whether you're moving locally or across state lines, we've got the right solutions to fit your needs.
C. Our Dedication to Safety and Customer Satisfaction
At Qshark Moving Company, we're not just cheap movers but dedicated to providing top-quality service that prioritizes safety and customer satisfaction.
D. Our Day Labor Services
Beyond moving, we also offer day labor services. Need help loading or unloading a moving truck, or assembling furniture? We're here to help.
We hope this article helped you to find an answer to Is San Diego Safe To Live!