Our Contacts in Los Angeles
Address
3755 Vinton Ave, Apt.2 , Los Angeles, CA 90034, United States
It can be stressful and time-consuming to move yourself and your company into a new office. Relocating might sound like a lot of work, but it doesn't have to be difficult with our office moving service.
We have the specialized knowledge to help you relocate an office, manufacturing facility, warehouse, or any other kind of commercial workspace. Rely on our experts to help you move everything safely and efficiently.
Look for us in the LA area so that you're able to return to your work as quickly as possible with minimal work interruption.
Specialized Expertise in Office Moving Services
We know that a lot goes into your business, and even more goes into moving your office elsewhere. That's why we specialize in commercial moves, including a full service that will make the transition to a new area effortless.
Our employees know exactly what to do to make any move easy and to help you relax during a stressful time of transition.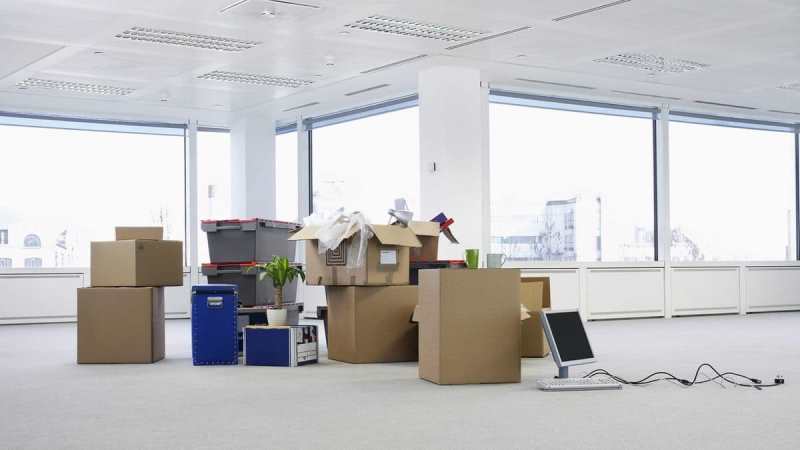 We have all the necessary experience to make your moving process that much easier. We've worked with many organizations, associations and government agencies in LA that have needed our help before.
In other words, rest assured that we know what we're doing. We've even helped with moves outside of the city without interrupting staff work. Our company has worked with many commercial movers and in all types of office buildings.
We know what goes into moving an office and how to get everything from one location to another safely and easily. Just provide us with the information on what you need moved and where you need it to go – we know what to do to get it done right the first time.
Our Commercial Moving Methods
Ask our employees about their experiences and look at their career profiles for all the information on how we work and our past jobs. You can take a look online or talk about our transportation history, safety records, and feedback.
We'll show you all the equipment we use and all the jobs we've been on. Before we load up anything, we'll carefully pad and prepare all your fragile items.
We have a great labeling system to ensure your move goes well and that we don't spend extra time trying to figure everything out. We'll even give you a copy of the inventory for your records; ask us in advance.
Planning Your Job from Professional Office Movers
Trust us when we say that we plan everything out, so we know the time everything will take beforehand. Your move will be done in record time, but you should know that we're ready to go carefully too.
We have thorough space protection measures to ensure that there won't be any damages or dings on any of your items during the move. Our office moving crews are very skilled when it comes to handling valuable equipment.
We know how to put everything in cabinets and fit all the contents in their place in order to make your move much simpler than it would be if you were putting everything into boxes. This will save you many hours of packing and unpacking. This will make it much easier to unpack too.
There will be minimal chances of anything getting misplaced, as everything remains safe and sound in our trucks.
The Right Care
The technology in your office can be expensive and hard to replace. You might be a little nervous trusting anyone with your computers and other items. However. we're prepared to provide you with the best care possible for all of your belongings.
We have insurance to make sure that all of your items are protected, so rest assured that even if there are damages, we'll cover everything. Of course, we don't expect any problems, but we cover all types of moves to give you the extra protection you're looking for.
Office Moving Service Los Angeles Working with You
Moving an office is especially tough since you have work that needs to get done. It's difficult to close down the office for a day, if not impossible. That's why we're ready to work within your timeframe so that the move won't interfere with your work hours.
We're available on weekends and on evenings to accommodate your needs. Even if there's a lot of traffic during the week, you are able to rely on us to care for your office during the weekends properly.
You can also let us help you with any items you might not need anymore. Office Moving Service Los Angeles, we're unpacking, let us know if there are things you'd like to get rid of. We'll donate items you don't want and get rid of any waste you no longer need.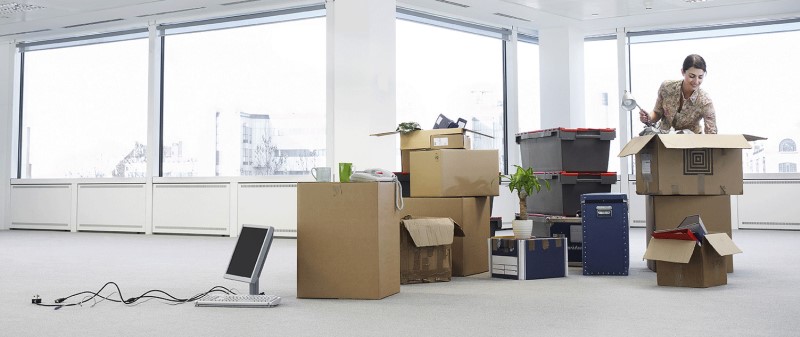 Talk to QShark Commercial Moving Company
Moving an entire office may seem difficult. It can definitely be a stressful event, but talk to us for all the proper information on how to make the process so much easier.
We're also willing and ready to answer any questions you might have. Talk to us about any specific aspects of your move, how you want to prepare and what we plan on doing to make sure everything goes smoothly.
Office Moving Service – Pricing Options
We're also happy to talk to you about quotes and pricing. You need an accurate moving quote before you start, so come to us for the most precise information possible.
Let us know which items you want to be moved, how to access each location, and any special requirements that you have when we're moving your office. We'll give you a quote based on how far you're moving and what you need to transport.
Conclusion about Office Moving Companies
If you're looking for an Office Moving Service Los Angeles with experience, expertise, and great service, look no further than us. Our office moving company is prepared to help you during your move and is ready to answer any questions you might have.
Call us for a free quote to see how much it might cost to move your office. Don't hesitate to ask us any other questions you might have if you're in need of our services.