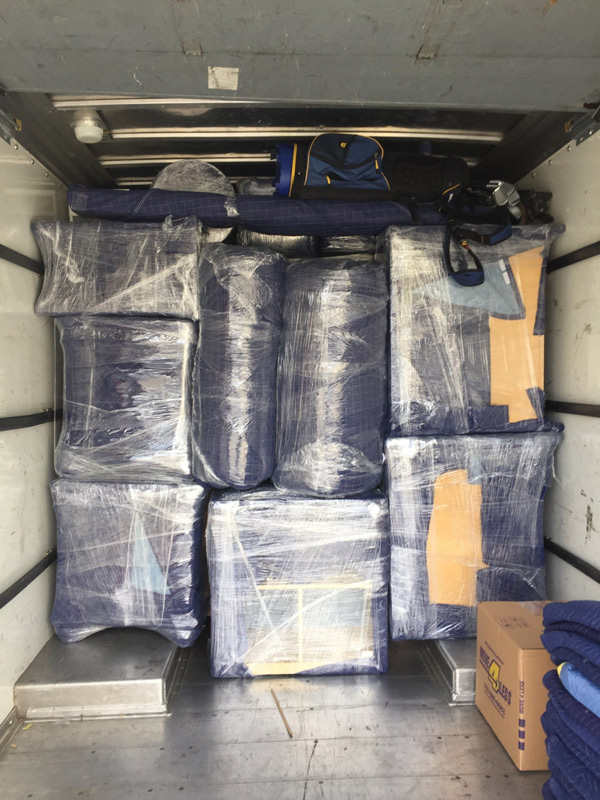 We all know that Moving is a stressful and time-consuming process. Many people consider living at the same place longer only because they don't want to deal with the moving process. So, we wanted finally figure it out is it cheaper to move everything yourself or hire professional movers.
We will be judging from the point of
license and bonded moving company
, and
full-time moving specialists
.
"After looking for a new apartment/house and, visiting different places, talking to many people, you are finally found something you like and are ready to move in.
And this is when the problems start.
You decided to move yourself with a couple of friends:
You will have to go and buy moving boxes, wrapping paper, bubble wrap, tape and other supplies to pack your items. (On top of paying for these supplies, which on average will cost you about $60-$70, you will have to find a way to transport all these boxes and supplies to your house)
Then you will have to put everything in the boxes which are for 1-2 persons takes 7-10 hours on average (On top of dealing with changing mail address and trying to cover up damages in the previous place)
Finally, on the move day, you will have to rent a truck (Rental trucks are usually about $20-40 a day + insurance + mileage charge (which is about $1 per mile) in most cases, you will end up paying from $60 to $90 just for the truck (they will ask you to rent dollies and moving pads which are highly recommended to make your move easier and make your total around $80-$100)
Now that you have a truck and boxes ready to go you need to make sure you can safely bring everything out of your home and put into the truck.
Most of the times it's not going well and furniture is getting damaged same as walls (even if you are really careful, accidents still can happen)
Also, if something happens, you will have to pay your own money to fix it (In the best-case scenario, it will be about $200 for an average move)
Most Americans work 5-6 days a week that leaves only 1 day off and you will have to use it for moving (which will take the whole day) and still have to get up to work the very next day and go to work after a whole day of labor.
Let's calculate all the totals for your move: about 20 to 25 hours of work (includes bringing and buying boxes, packing, moving, renting a truck, asking friends to help) and let's say average hourly pay is $12 per hour
Total for hours: 20 hours * $12 per hour is $240
$60 supplies cost, $90 truck, $40 for your friends and repair cost for the move out $200
The grand total for yourself move is $430 without repairs (Yes, we got lucky!) or $630 (No, didn't get lucky)
We can't count on money how tired you will be and annoyed by the move in general.
Now, let us look at the examples of you hiring Qshark Moving Company with the best rates and the best movers.
You have to call us and set up an appointment (it takes about 5-10 minutes)
On average same job will take our movers about 7-8 hours (packing + moving)
If something happens to your furniture or walls during the move? Its covered by the insurance that already included in our hourly rates
You don't need to drive and buy boxes. They are already included!
You don't need to call your friends
You don't even have to be there the whole time and go get coffee and relax while our pros get everything done for you
Total money will be about $630 with no stress, 8 hours of your day, no heavy lifting, no dealing with truck rentals, no friends needed.
So, what is the answer to our question? We will say NO, moving isn't worth the stress and you will end up paying almost the same money on top of everything you will have to go through.
Everybody is different, and in some cases, our calculation may be wrong. Let us know in the comments what you think.