Common Moving Scams and How to Avoid Them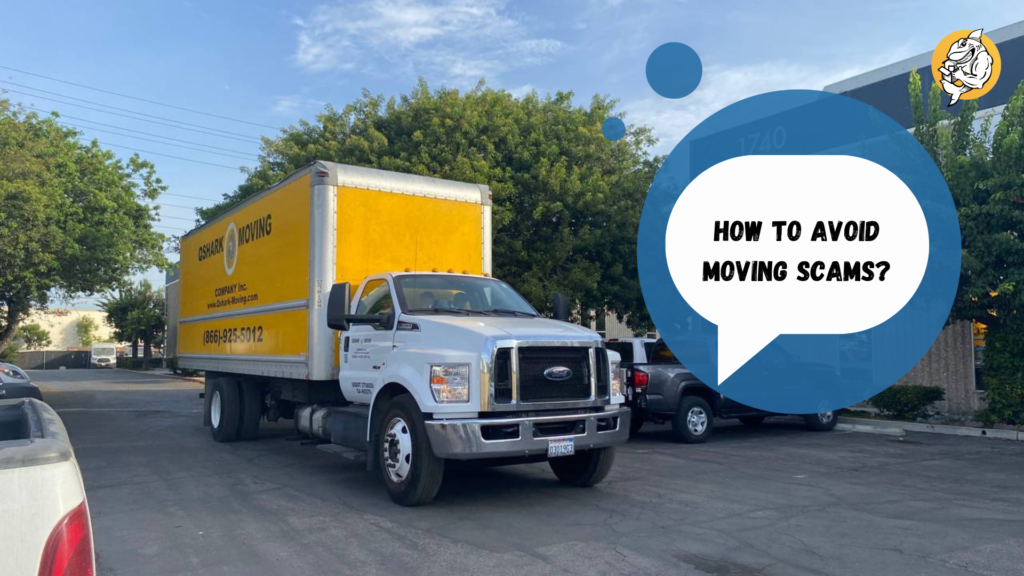 In today's world, people are on the move more than ever before. Whether it's a local shift to a new neighborhood or a long-distance move across states, moving is a significant life event that involves considerable planning and expense. Unfortunately, this also makes it an area ripe for moving scams, often leaving victims stressed, out of pocket, and often without their belongings.
As a reputable and experienced moving company, we at QShark have seen the good, bad, and outright ugly of moving scams. We're often asked: "How can we avoid moving scams?" In response, we've decided to use our wealth of experience to educate people on this critical issue.
Short Summary
This comprehensive guide will delve into the dark underworld of moving scams. We'll explore common scams, share real-life examples, discuss their impact, and, most importantly, arm you with knowledge and tools to protect yourself from such fraudulent practices. As professional movers with over 50,000 successful moves, QShark Moving Company is committed to ensuring your move is stress-free and secure.
Quick Read and things to know!
| Section | Key Points |
| --- | --- |
| Understanding Moving Scams | Types of scams – false quotes, hostage goods, and disappearing movers. |
| Real Stories of Scams | Actual experiences showcasing the impact of scams. |
| Impact of Moving Scams | Delays, loss of belongings, stress, and potential legal troubles. |
| How to Identify Moving Scams | Signs include lack of physical address, no onsite inspection, unusually low estimates, large upfront deposits, generic company names, and no written contract. |
| How to Avoid Moving Scams | Take proactive measures such as conducting thorough research, understanding moving contracts, verifying mover's license and insurance, avoiding large cash deposits, and checking reviews and references. |
| Role of QShark in Combating Moving Scams | QShark adheres to best practices including transparent pricing, licensing, insurance, no large upfront deposits, positive reviews, and providing written contracts. |
II. Understanding Moving Scams
Before we can avoid a problem, we need to understand it. So, what exactly are moving scams? In the simplest terms, moving scams are fraudulent practices carried out by bogus or unethical moving companies to deceive and exploit customers. These scams can take on many forms. Here, we've outlined some of the most common types:
Hostage Goods Scam – The moving company holds your belongings hostage, until you pay a much higher price than originally agreed.
Bait-and-Switch Estimates – The company provides a low estimate initially, only to significantly increase it on a moving day.
Ghost Companies – Non-existent companies that disappear with your money and belongings.
Large Upfront Deposit Scams – Companies asking for a large cash deposit upfront and disappearing with the money.
Extra Charges – Unexplained and excessive charges are added to your final bill.
No Written Agreement – Operating without a legal contract, allowing the mover to change terms anytime.
Having been in the moving industry for several years, QShark has heard numerous stories from victims of these scams. As professional movers, it's heartbreaking to see people's hard-earned money and valued possessions taken advantage of in such a way. The next section shares some anonymized real-life stories of moving scams.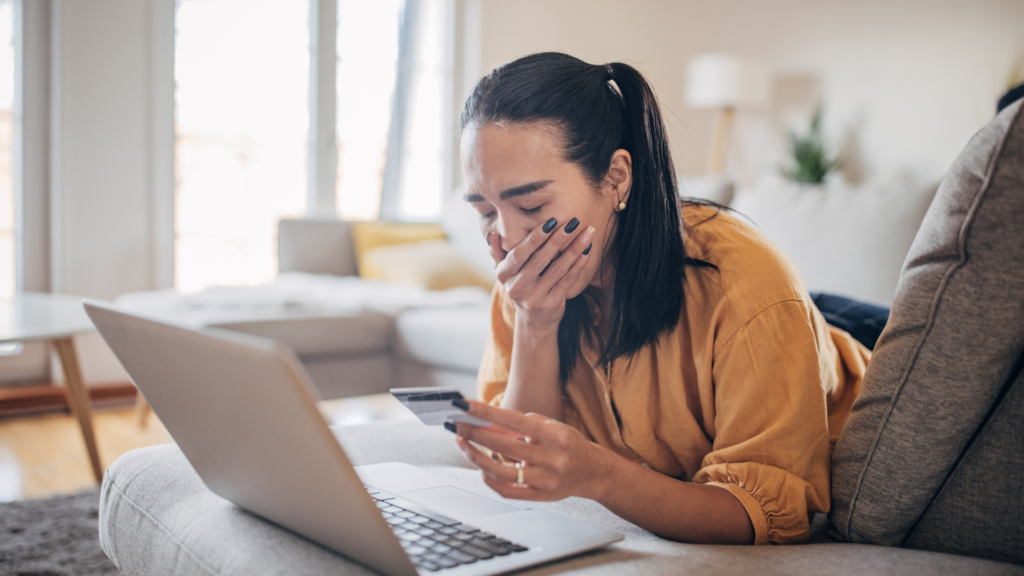 III. Real Stories of Scams
To give you a clearer picture of how these scams unfold, here are a few anonymized real-life examples we've encountered in our experience as professional movers:
Story 1 – The Bait-and-Switch: Sarah hired a moving company that quoted a significantly low price. On a moving day, they packed up her stuff and loaded it onto the truck. However, before they could leave, they demanded more than double the quoted price, stating the actual weight of her belongings was much higher than their "estimate".
Story 2 – The Ghost Company: John found a moving company online with a professional-looking website. They requested a 50% deposit upfront, which he paid. However, they didn't show up on the day of the move. John could no longer contact them, and the website was taken down.
Story 3 – Hostage Goods: The Thompsons moved from Texas to California. The movers packed up their belongings and promised delivery within a week. A week turned into a month, and the company demanded extra payments for "storage" and "redelivery" fees. Their belongings were held hostage until they paid.
These stories illustrate the very real and often devastating effects of moving scams. They serve as a cautionary tale for all those looking to hire local movers, long-distance movers, or packers for their next move.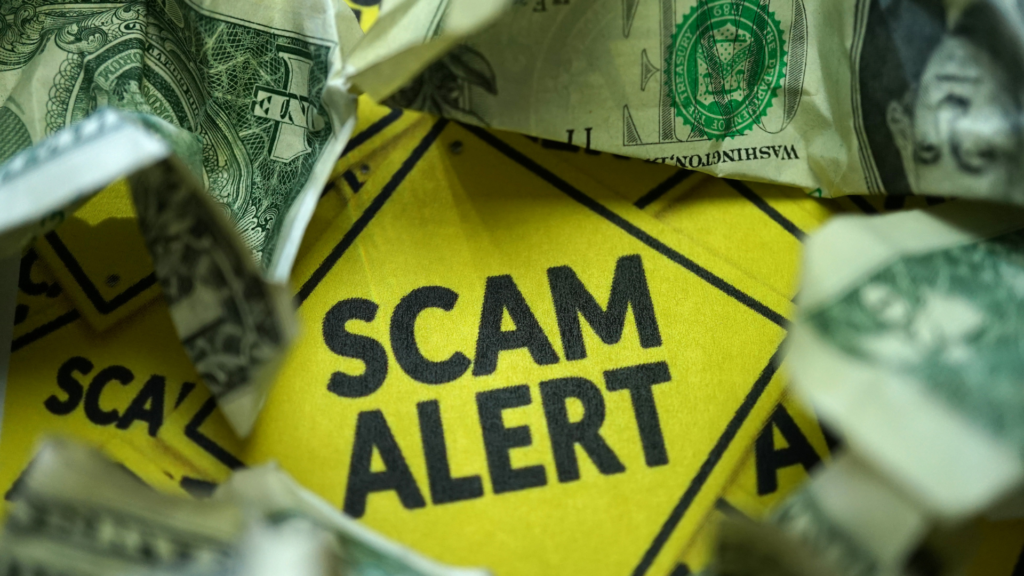 IV. Impact of Moving Scams
Beyond the immediate financial loss, moving scams can have far-reaching impacts. They can:
Delay your move – Scams can cause significant delays, causing problems with the timing of your move and the availability of your new home or property.
Result in loss of valuable items – If your belongings are held hostage or the moving company disappears, you might lose valuable or sentimental items.
Cause stress and emotional turmoil – Moving is already a stressful process. Dealing with a moving scam can add unnecessary stress and emotional turmoil to your experience.
Lead to legal difficulties – You may need to involve law enforcement or legal professionals to resolve the situation, which can be costly and time-consuming.
While it's important to understand the impact of moving scams, the next question is: How can you spot a potential scam? As experienced packers and movers, we at QShark have compiled a list of red flags and warning signs for the next section.
V. How to Identify Moving Scams
When planning a move, it's essential to be vigilant and know what to look for to avoid falling victim to a scam. Here are some red flags and warning signs:
Lack of physical address or office – Legitimate moving companies like QShark will have a physical office and a verifiable address. Be wary of companies that only provide a P.O. Box address or have no address.
Unusually low estimates – If it sounds too good to be true, it probably is. Scammers often lure victims with lowball quotes only to inflate prices later.
Large upfront deposits – While it's normal for moving companies to require a deposit, beware of those asking for a large portion (or all) of the payment upfront.
Generic company name – Scammers often use generic names to avoid being tracked. Always check the company's full legal name and verify it's registered.
No written contract – Never start a move without a written contract. Scammers often avoid written agreements to change terms and prices easily.
Knowing these signs is the first step towards avoiding scams. Next, we will outline some proactive measures you can take to avoid moving scams altogether.
VI. How to Avoid Moving Scams
Being proactive is the best way to avoid moving scams. Here are some steps you can take:
Conduct thorough research – Look up potential moving companies online. Check their reviews, ratings, and complaint history. Verify their physical address and legal name. A company with a consistent track record, like QShark is less likely to be a scam.
Get everything in writing – Ensure you have a written contract detailing the move's cost, timing, and scope. This will protect you if there are any disputes later.
Understand moving contracts and paperwork – Know the difference between a binding and non-binding estimate, what an order of service is, and what a bill of lading should include. It's important to understand your rights and responsibilities.
Verify mover's license and insurance – All legitimate moving companies must be licensed and insured. You can verify a mover's license through the U.S. Department of Transportation's database.
Avoid large cash deposits – Reputable companies will not demand a large deposit before moving. Payments should generally be made upon delivery.
Check reviews and references – Look at online reviews and ask the company for references. A reliable moving company will be happy to provide these.
At QShark Moving Company, we adhere to these best practices to provide our customers with the most reliable and trustworthy service.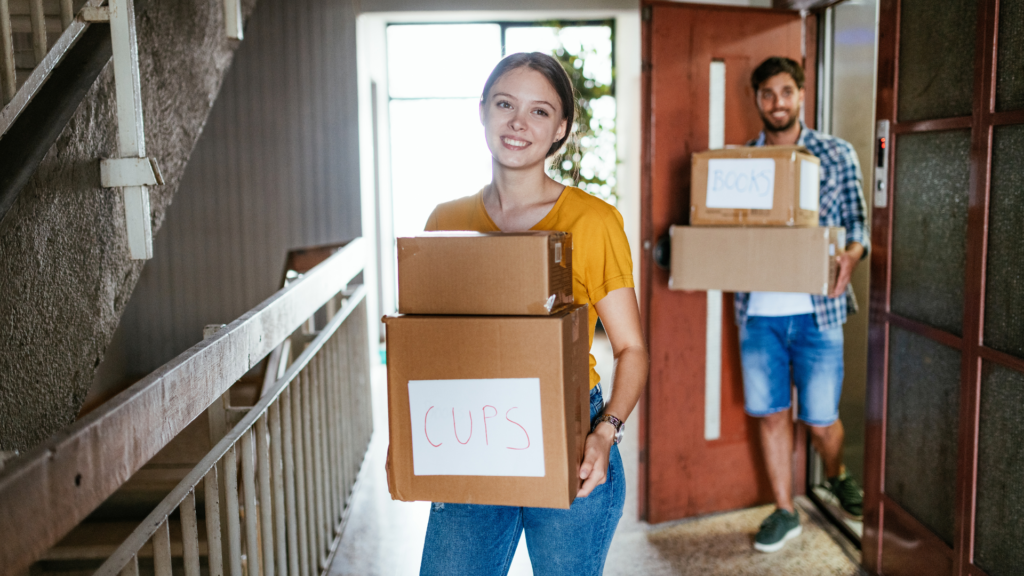 VII. Role of QShark in Combating Moving Scams
At QShark, we are committed to ethical, transparent, and professional moving services. Here's how we combat moving scams and ensure our customers' peace of mind:
Transparent Pricing: We provide written estimates after a thorough onsite inspection. Our pricing is upfront, with no hidden costs.
Licensed and Insured: We are a fully licensed and insured moving company, safeguarding our customers' belongings throughout the process.
No Large Upfront Deposit: Our customers pay upon delivery, not before. We believe in delivering quality service first.
Positive Reviews and References: We have countless positive reviews and testimonials from satisfied customers. References are readily available upon request.
Written Contract: We provide a detailed written contract before any work begins, outlining all aspects of the move.
The above are not just best practices for avoiding moving scams but are also pillars of QShark's operations. Our customers trust and satisfaction are paramount, and we do everything we can to ensure a smooth, stress-free move.
VIII. Conclusion
Moving is a significant life event filled with excitement and stress. At QShark Moving Company, we strive to eliminate stress and leave only excitement. We hope this comprehensive guide has equipped you with the knowledge to identify and avoid moving scams, ensuring your next move is a positive and secure experience.
Remember, the keys to avoiding moving scams are research, vigilance, and understanding your rights as a customer. Look for red flags, insist on transparency, and don't be afraid to ask questions. As a legitimate and experienced moving company, we are always ready to answer your queries and ensure you feel confident about your move.
If you're planning a move and looking for reliable packers and movers, QShark is here to help. We are committed to delivering professional, reliable, and stress-free moving services. With us, you can rest assured that you're in safe hands.
IX. Frequently Asked Questions
In this section, we answer frequently asked questions about moving scams and how to avoid them.
Q1: How can I verify a moving company's license?
A: You can verify the legitimacy of an interstate moving company through the U.S. Department of Transportation's FMCSA website. For in-state movers, check with your local state regulatory authority.
Q2: What should I do if I've fallen victim to a moving scam?
A: If you've been scammed, it's important to report it. Contact local law enforcement, the Better Business Bureau, and the FMCSA. Also, consider reaching out to a legal professional for advice.
Q3: What should be included in a moving contract?
A: A moving contract should include the mover's estimate, extra fees, pick-up and delivery dates, and insurance information. It should also state your rights and responsibilities as a client.
Q4: Are there any organizations that accredit reliable moving companies?
A: The American Moving & Storage Association offers a ProMover certification to reputable moving companies. Checking for such certifications can help you find a trustworthy mover.