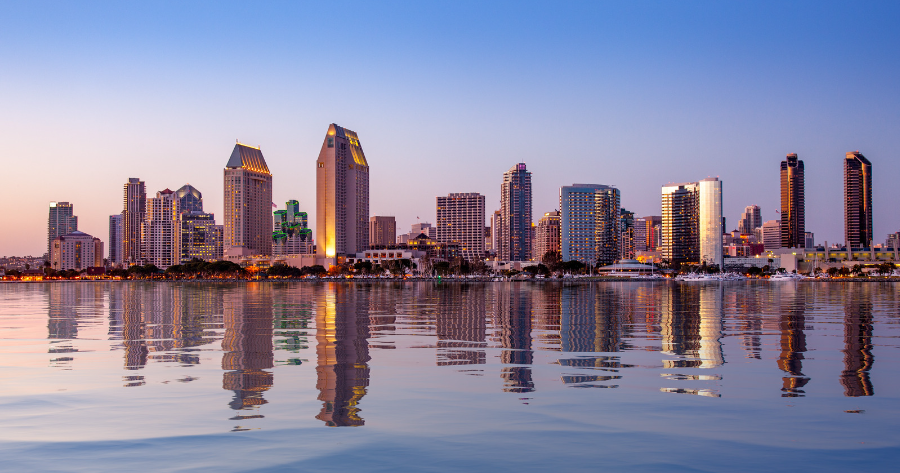 Welcome to the sun-soaked shores and vibrant culture of San Diego, the southern gem of California. Affectionately known as "America's Finest City," it is a kaleidoscope of enticing elements: breathtaking natural beauty, a year-round mild climate, diverse neighborhoods, and a rich tapestry of arts and culture. Whether planning a visit or considering a move to San Diego, this city's charisma and charm will undoubtedly capture your heart.
San Diego's Historical Roots and Vibrant Present
San Diego's history is as rich and colorful as its stunning ocean sunsets. As the first place visited by Europeans on the West Coast of the United States, it's often referred to as the birthplace of California. In our upcoming article, "The Founding of San Diego," we'll delve deeper into this fascinating history. In the present day, the city is a bustling hub that flawlessly blends its historical roots with modern innovation and progress.
As you explore the city's diverse neighborhoods, from the upscale charm of La Jolla to the bohemian vibes of North Park, each area offers its unique flair and character. Brimming with innovative restaurants, trendy shops, and historical sites, these neighborhoods make the city an urban explorer's paradise.
Services for Every Need
While this article doesn't primarily focus on our services at Qshark Moving, we know that making a move to a new city can be a significant transition. We're here to help make that transition smoother with our comprehensive moving services. However, let's continue our focus on what San Diego has to offer.
The Crown Jewel of Climate
One of the city's most enticing features is its near-perfect weather. San Diego enjoys a year-round Mediterranean climate, with warm, dry summers and mild winters. It's a place where the sun shines approximately 266 days per year, offering residents and visitors ample opportunities to enjoy the outdoors. Here's a quick snapshot of what to expect:
Spring: Blossoming with colorful flowers, springtime temperatures range from the high 60s to low 70s, perfect for hikes in the numerous city parks.
Summer: Summers are warm but rarely oppressive, with temperatures mostly in the mid-70s to low 80s. It's the ideal time for beach outings and open-air concerts.
Fall: Autumn brings slightly cooler temperatures, usually mid-60s to mid-70s, making it a great time to explore the city's vibrant neighborhoods.
Winter: Winters are mild, with temperatures hovering around the 60s. It's a wonderful season to enjoy whale watching as thousands migrate along the coast.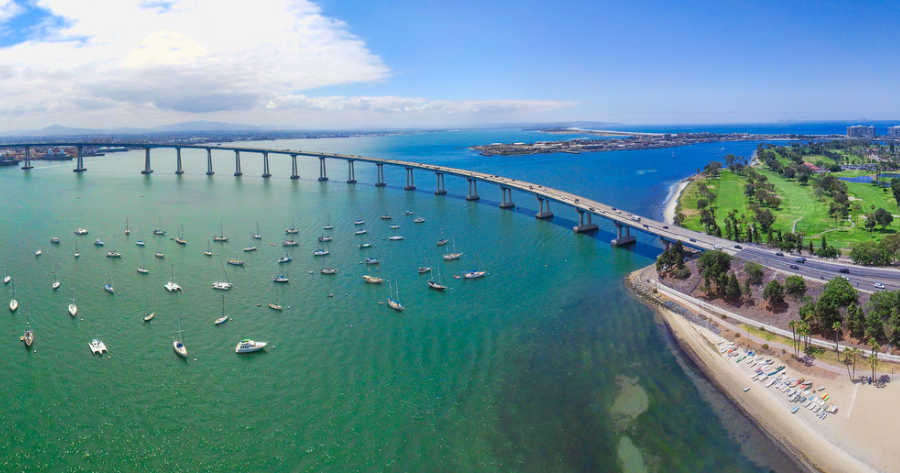 Embrace the Great Outdoors
San Diego's natural wonders are a significant part of its charm. Stunning beaches, sprawling parks, and nature preserves offer countless opportunities for outdoor adventures. Whether you're a surfer catching waves at Pacific Beach, a hiker exploring trails in Torrey Pines State Reserve, or a family enjoying a picnic in Balboa Park, the city's natural beauty is always within reach.
As we continue our series on San Diego, we'll explore more about this dynamic city's economy, cultural diversity, educational landscape, and much more. Stay tuned as we dive deeper into the many facets that make San Diego truly America's finest city.
Finally, if you're planning to make this beautiful city your home, remember to check out Qshark Moving for all your moving needs.
A Thriving Economy and Flourishing Industries
San Diego's economy is as diverse as its landscape, boasting a strong presence in various sectors. It's a city of innovation, where cutting-edge industries like biotech, telecommunications, and healthcare thrive alongside established sectors like tourism and defense. The robust economy creates a dynamic environment for business and a vibrant job market for those seeking opportunities. We'll delve into these sectors in more detail in our upcoming "Major Industries of San Diego" and "San Diego's Top Employers" articles.
A Closer Look at Education
Education plays a crucial role in San Diego's thriving community. The city is home to some of the country's most highly regarded educational institutions, from prestigious universities to well-rated public schools. San Diego's commitment to education is evident in its wide range of options, providing quality learning environments for students of all ages. Stay tuned for our upcoming deep dives into "Understanding San Diego's Educational Landscape," "San Diego's Universities," and "San Diego's Public Schools."
A City Bursting with Flavor
The food scene is a gastronomic adventure waiting to happen. The city offers an impressive array of culinary delights, from fresh seafood caught off the coast, to authentic Mexican cuisine, farm-to-table eateries, and avant-garde gourmet dining. It is also at the heart of the craft beer revolution, with numerous local breweries offering unique and delicious brews. Join us as we embark on a "Culinary Journey" and explore "The San Diego Craft Beer Revolution" in our forthcoming articles.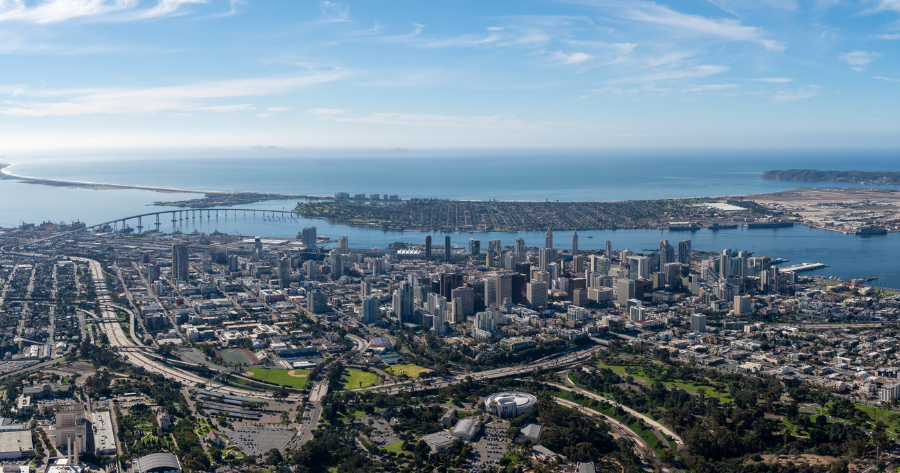 San Diego's Vibrant Arts and Culture
San Diego's vibrant arts and culture scene is a testament to the city's diverse and creative spirit. With a plethora of museums, theaters, art galleries, and music venues, there's always something to stimulate the senses. Whether it's a visit to the world-renowned San Diego Zoo, a night out at the theater, or a stroll through the historic Gaslamp Quarter, the city's cultural offerings are sure to impress. We'll explore this more in "Arts and Culture in San Diego" and "San Diego's Music Scene."
Engaging in Sports and Outdoor Activities
San Diego's favorable climate and diverse landscapes make it a haven for sports and outdoor enthusiasts. From surfing the Pacific waves, hiking the city's numerous trails, or catching a Padres game at Petco Park, the city offers countless ways to stay active and engaged. Look forward to our coverage of "Sports in San Diego" for a closer look at the city's athletic offerings.
The Military Influence
With several military bases and a substantial veteran community, the military significantly influences culture and economy. This strong military presence has shaped the city's history and continues to play a vital role in its future. Stay tuned for our upcoming article, "The Military in San Diego."
San Diego's unique blend of natural beauty, cultural diversity, vibrant neighborhoods, and innovative economy make it America's finest city. As we continue this series, we invite you to explore the city with us, from its historical roots to its promising future.
And if your exploration leads you to make San Diego your home, remember that Qshark Moving is here to assist with all your moving needs.

The Wide Array of Services
As a new resident, you might need local moving services to help you settle in. At Qshark Moving, we are more than just your average San Diego movers. We offer a variety of moving services, including commercial moving, packing services, and even piano moving. Our professional movers are committed to making your move as smooth and hassle-free as possible.
For those who need extra help, our day labor services are designed to assist with any heavy lifting, both residential and commercial.