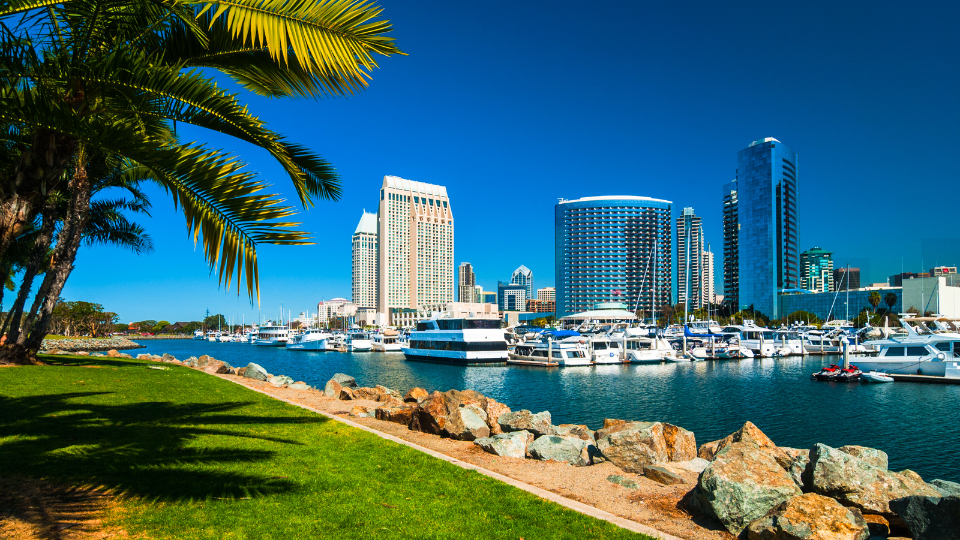 How big is San Diego?
Summary: This article provides an in-depth look at San Diego, exploring its geography, demographics, neighborhoods, transportation, economy, and attractions. Perfect for anyone considering a move to this beautiful California city, it will equip you with all the information you need to make an informed decision. Whether you're seeking professional movers or need an expert moving service, this guide has got you covered.
---
I. Introduction
San Diego, a gem in the crown of California, is a city like no other. Known for its ideal climate, impressive beaches, and bustling city life, it's no wonder that so many people are drawn to this location. As top movers in the area, we are often asked, "What is San Diego known for?" or "What should we expect when moving to San Diego?"
This guide provides an answer to these questions and more, offering a detailed overview of everything that makes San Diego the vibrant, diverse, and welcoming city it is.
| City | Size (Square Miles) | Population | Median Age |
| --- | --- | --- | --- |
| San Diego | 372.4 | 1.423 million | 35.2 years |
| Los Angeles | 502.7 | 3.99 million | 35.9 years |
| New York | 302.6 | 8.39 million | 36.2 years |
| Washington, D.C. | 68.34 | 705,749 | 34 years |
---
In this guide, you'll find:
Geographical Overview of San Diego: Learn about the geography of San Diego, covering its area in square miles, landscape, climate, and more.
Population and Demographics: A look at the population of San Diego, including demographics and statistics.
Neighborhoods and Districts: An Overview of the key neighborhoods and districts in San Diego.
Housing in San Diego: Insights into the housing market in San Diego, with details about the average and median income in San Diego.
Transportation: Useful information about public and private transportation options in San Diego.
Education: A summary of the educational institutions and opportunities in San Diego.
Employment and Economy: An analysis of the job market, key industries, and economy in San Diego.
Attractions and Entertainment: A rundown of the major attractions, events, and entertainment options that make San Diego famous.
Lifestyle and Culture: An exploration of the unique culture, recreational activities, and lifestyle in San Diego.
Moving to San Diego with Qshark Moving Company: How our moving company can make your transition to San Diego smooth and stress-free.
Whether you're considering local moving, office moving, or need specialized piano movers, our team at Qshark Moving Company is here to help. We also provide packing services and day labor to ensure your move is as easy as possible. For those moving from further afield, we are experienced long-distance movers, ready to bring you to your new home in San Diego.
Join us as we dive into the ins and outs of San Diego – from its establishment to its population growth, from its race demographics to its average household income. Let's embark on this journey together and explore the many facets of life in San Diego, California.
---
II. Geographical Overview of San Diego
San Diego is a picturesque city in the southwestern corner of California, offering a unique blend of natural beauty and urban convenience. San Diego, United States, boasts a diverse geography marked by stunning coastlines, rolling hills, canyons, and mesas.
Location and Size
Located in the southwestern corner of California, abutting the Pacific Ocean to the west and sharing a border with Mexico to the south. The city is part of San Diego County, which spans approximately 4,526 square miles, making it the second-largest county by area in the state.
The city of San Diego itself covers around 372.4 square miles. It is the second-largest city in California and the eighth-largest in the United States. Interestingly, about 47 square miles of San Diego are water, resulting from the city's extensive coastline and several rivers and lakes.
Geography of San Diego
San Diego's geography is as varied as it is breathtaking. It's home to over 70 miles of pristine Pacific coastline, offering bustling beach communities and quiet, secluded coves. But the city isn't just about the beach. Rugged mountain peaks, serene desert landscapes, and verdant parks also characterize it.
Inland from the beaches, San Diego features canyons and mesas that separate its neighborhoods, creating natural pockets of isolation within the city. The city's topography rises to the east into the foothills and eventually reaches the peaks of the Peninsular Ranges.
Climate and Weather
One of the biggest draws of San Diego is its climate. The city enjoys a Mediterranean climate characterized by warm, dry summers and mild, wet winters. Average temperatures range from 50 to 77 degrees Fahrenheit, making the city a year-round destination. The city is also known for its microclimates, where weather conditions can vary significantly between different neighborhoods just a few miles apart
Demographics Table:
Category
Data
City Size (Square Miles)
372.4
Population
1.423 million
Median Age
35.2 years
Race Distribution
White: 64.7%
Hispanic or Latino: 30.0%
Asian: 16.8%
Black or African American: 6.4%
Other Races: 22.1%
Median Household Income
$79,673
Gender Ratio (Male: Female)
1.0 : 1.0
III. Population and Demographics
San Diego's people are as diverse as its geography, with a tapestry of cultures contributing to the city's vibrant and dynamic spirit. Understanding the demographics of San Diego will give you a sense of the community you'll be joining when you move here.
Population Size
As of the latest estimates, the population of San Diego is approximately 1.43 million people, making it the eighth-largest city in the United States and the second-largest in California. This count includes residents of all ages, ethnicities, and backgrounds, contributing to the city's multicultural fabric.
The greater San Diego population, which encompasses the entire county, is even more significant – around 3.3 million people.
Demographics
San Diego is a diverse city with residents from a variety of ethnic and racial backgrounds. It truly is a melting pot, with its diversity reflecting the global appeal of this city by the sea.
Age: San Diego's population is relatively young, with a median age of around 35 years. This reflects the city's appeal to young professionals, families, and students.
Race and Ethnicity: The city has a diverse racial composition, with White, Hispanic, and Asian being the largest racial and ethnic groups. San Diego's black population is around 6.5%.
Income: San Diego has a high median household income compared to national averages, reflecting its strong economy. The average income in San Diego is significantly higher than in many other US cities.
Gender: The gender distribution in San Diego is nearly even, with approximately 50.7% female and 49.3% male.
The demographics of San Diego contribute to the city's vibrant culture and cosmopolitan feel. As the city continues to grow, so too does its diversity, making it a dynamic and exciting place to live.
---
Understanding the demographics of San Diego is essential for anyone planning a move. If you're contemplating such a move, Qshark Moving Company is here to assist you. We offer a range of services, including local moving, long-distance moving, and packing services to help you make a smooth transition to your new home in San Diego.
Up Next: In the next section, we'll delve into the diverse neighborhoods and districts of San Diego, offering insights into the character and appeal of different parts of the city. Stay tuned!
IV. Neighborhoods and Districts
San Diego is a city of neighborhoods, each offering its unique charm and characteristics. Whether you prefer the buzz of downtown, the tranquility of a beachside community, or the family-friendly atmosphere of a suburban district, you're sure to find a neighborhood that suits your lifestyle.
Downtown
The heart of San Diego, Downtown, is a bustling and vibrant district. Home to various businesses, high-rise residential buildings, and many entertainment options, this area is perfect for those who love city life. The historic Gaslamp Quarter, Petco Park, and the San Diego Convention Center are key attractions.
Old Town
Often referred to as the birthplace of California, Old Town is rich in history and culture. It houses the Old Town San Diego State Historical Park, which recreates life in the Mexican and early American periods of 1821 to 1872. With its historic buildings, lively restaurants, and unique shops, Old Town is a colorful and engaging neighborhood.
La Jolla
La Jolla is one of San Diego's most luxurious neighborhoods, known for its stunning coastline, upscale shopping, and world-class dining. The area also boasts top-rated schools and research institutions, making it a popular choice for families and professionals alike.
Pacific Beach and Mission Beach
These beachfront communities are perfect for those who love the sun, surf, and sand. These neighborhoods are popular among younger residents and tourists, offering a laid-back lifestyle combined with vibrant nightlife.
North Park and South Park
These hip and trendy neighborhoods are hotspots for craft beer, artisanal food, and indie music. They offer a mix of residential styles, from historic Craftsman homes to modern apartments.
Point Loma
Point Loma is a seaside community known for its marinas, fishing docks, and seafood restaurants. It also houses the historic Cabrillo National Monument and offers spectacular views of the San Diego skyline and the Pacific Ocean.
V. Housing Market
Understanding the housing market is crucial for anyone considering a move. In San Diego, the real estate market is dynamic and diverse, offering a range of options from luxurious beachfront properties to charming historic homes and modern apartments.
Overview
The housing market in San Diego has been growing steadily over the past years. With its desirable climate, strong job market, and high quality of life, the city continues to attract new residents, which drives demand in the real estate market.
Housing Prices
As of now, the median home value in San Diego is significantly higher than the national average, reflecting the desirability of the city's location and lifestyle. However, prices can vary significantly depending on the neighborhood, the type of property, and its condition.
Renters will find that average rental prices in San Diego are also above national averages, but again, prices can vary widely based on location and the type of rental property.
Types of Housing Available
San Diego offers diverse housing options to suit different lifestyles and budgets. Here's a snapshot:
Single-family Homes: These are widely available throughout the city, ranging from historic Craftsman and Spanish-style homes to modern designs.
Condos and Apartments are particularly prevalent in Downtown and other urban areas. Many new developments offer amenities like gyms, pools, and community spaces.
Luxury Properties: Found especially in areas like La Jolla and Del Mar, these properties often come with views of the ocean or other natural features.
Beachfront Properties: Houses and condos along San Diego's coastline offer the dream of beachfront living.
---
Whether you're buying or renting, having a reliable moving company is important to ensure a smooth transition to your new home. At Qshark Moving Company, we offer comprehensive moving services that can be tailored to your specific needs. Our professional movers are experienced in handling everything from delicate items to bulky furniture, ensuring your belongings safely reach your new home.
Category
Data
Job Market Size
Over 1 million jobs
Unemployment Rate
7.0% (as of 2021)
Job Growth (Past Year)
+1.5%
Future Job Growth (Next 10 Years)
Projected +35.7%
Most Popular Industries
Healthcare and Social Assistance
Professional, Scientific, and Technical Services
Retail Trade
Education Services
VI. Economy and Job Market
San Diego's economy is robust and diverse, with strong sectors in healthcare, military, tourism, and an increasingly prominent tech industry. Understanding the local job market can help new residents find employment opportunities and plan their careers.
Overview
San Diego has a diverse and dynamic economy is well-integrated with global markets. The city's strategic location on the Pacific Rim and proximity to the U.S.-Mexico border contribute to its strong economic performance.
Major Industries
Several key industries drive San Diego's economy:
Defense and Military: San Diego is home to several military bases and defense contractors, making this sector a significant part of the local economy.
Healthcare and Biotechnology: San Diego is a hub for healthcare and biotechnology, with numerous hospitals, research institutions, and biotech companies in the region.
Tourism: Thanks to its beautiful beaches, popular attractions, and year-round pleasant climate, tourism is a major contributor to San Diego's economy.
Telecommunications: San Diego is home to several major telecommunications companies, contributing significantly to the city's economy.
International Trade: San Diego's location on the U.S.-Mexico border makes it a significant player in international trade.
Employment Opportunities
San Diego's diverse economy translates into a wide range of job opportunities across various sectors. The city's unemployment rate is typically lower than the national average, indicating a healthy job market. The city is particularly attractive to healthcare, biotechnology, defense, telecommunications, and tourism professionals.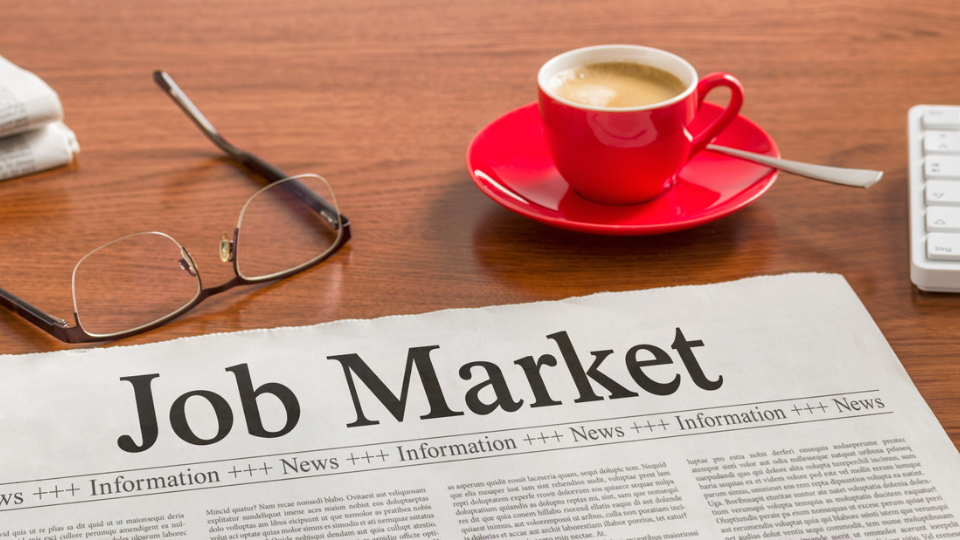 VII. Education and Schools
San Diego has a strong educational foundation with an array of public, charter, and private schools and esteemed higher education institutions. Education plays a vital role in the quality of life and the opportunities available to residents, making it an essential consideration for families moving to the area.
Primary and Secondary Schools
San Diego has a broad range of choices when it comes to primary and secondary education. The San Diego Unified School District is one of the largest in California and offers a diverse curriculum to meet the needs of its students.
The city is also home to several charter and private schools, many of which offer specialized programs or alternative teaching methods. Families have the opportunity to choose the educational setting that best fits their child's needs and learning style.
Higher Education
San Diego is renowned for its higher education institutions. These include:
The University of California, San Diego (UCSD): Known for its rigorous academic programs and groundbreaking research, particularly in medicine, oceanography, and engineering.
San Diego State University (SDSU): Offers a comprehensive range of undergraduate and graduate programs, with strong business, health, and engineering schools.
University of San Diego (USD): A private institution known for its commitment to teaching, research, and social justice.
San Diego Community College District: Includes three two-year colleges and several continuing education centers providing vocational and enrichment courses.
VIII. Lifestyle: Recreation, Food Culture, and Entertainment
One of the many reasons people love San Diego is the lifestyle it offers. With an array of outdoor activities, a vibrant food scene, and plenty of entertainment options, this sunny California city always has something to do.
Recreation
San Diego's pleasant climate and natural beauty make it an outdoor lover's paradise. Here are some of the most popular activities:
Beaches: San Diego's coastline offers numerous beaches for swimming, surfing, or simply soaking up the sun.
Hiking: The city's parks and nearby mountains offer ample hiking, trail running, and mountain biking opportunities.
Boating and Fishing: With its coastal location and beautiful harbor, boating and fishing are popular pastimes.
Golf: San Diego boasts several beautiful golf courses, including the renowned Torrey Pines Golf Course.
Food Culture
San Diego's food scene is a reflection of its multicultural heritage, with a special emphasis on Mexican cuisine and fresh seafood:
Mexican Cuisine: As a border city, San Diego offers some of the best Mexican food in the United States. Don't miss out on trying a local specialty – the California burrito.
Seafood: With its coastal location, San Diego has a plentiful supply of fresh seafood. Sushi, fish tacos, and grilled seafood are local favorites.
Craft Beer: San Diego is renowned for its craft beer scene, with numerous breweries offering local brews.
Entertainment
Whether you prefer live music, theater, sporting events, or museum tours, San Diego has an entertainment option for you:
Live Music and Theater: San Diego has a vibrant performing arts scene from the historic Old Globe Theatre in Balboa Park to the bustling music venues in the Gaslamp Quarter.
Museums: The city boasts numerous museums covering art, history, science, and more. Balboa Park alone houses 17 museums and cultural institutions.
Sporting Events: Home to the San Diego Padres (MLB) and other professional and collegiate sports teams, there's always a game to catch in the city.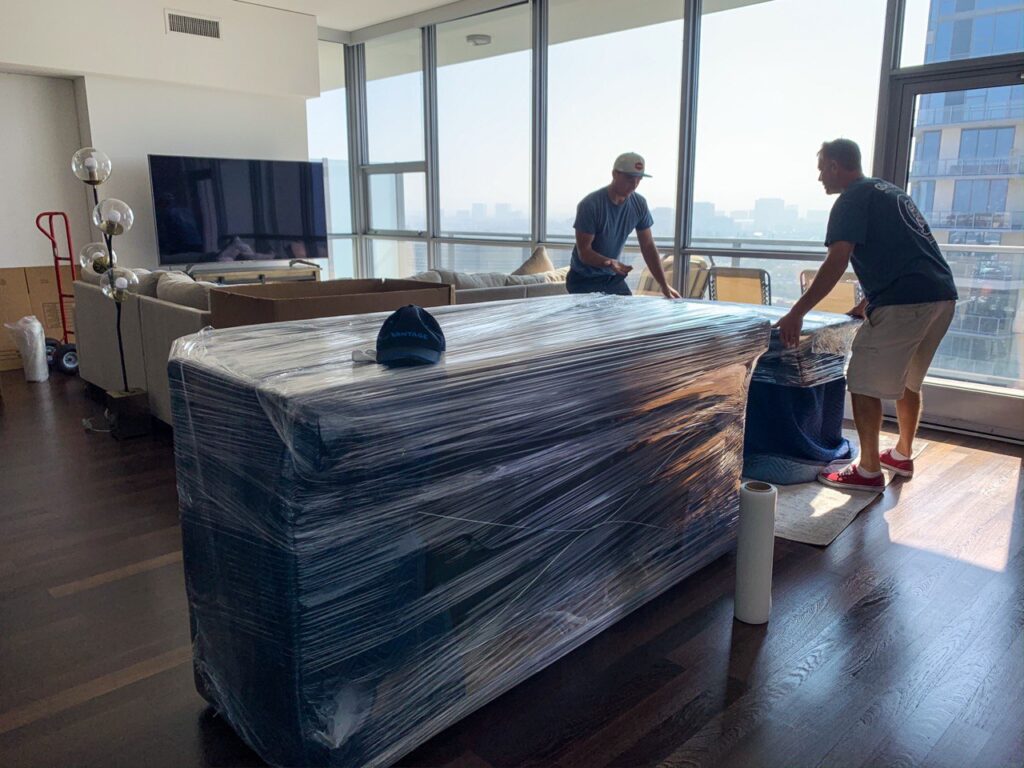 IX. Planning Your Move: Tips and Advice
Moving to a new city can be an exciting yet challenging endeavor. Here are some practical tips and advice to help you plan a successful move to San Diego.
Research and Plan Ahead
Take the time to research and plan your move well in advance. This includes understanding the cost of living, researching neighborhoods to find the one that best suits your lifestyle and needs, and familiarizing yourself with local amenities such as schools, parks, and medical facilities.
Hire a Reliable Moving Company
A professional moving company can make your transition to San Diego smoother and less stressful. At Qshark Moving Company, our team of professional movers provides a range of services, from packing and transporting your belongings to unpacking at your new home.
Understand the Local Housing Market
Whether you're renting or buying, understanding the local housing market can help you make informed decisions. Keep in mind that housing costs in San Diego tend to be higher than the national average, particularly in desirable coastal neighborhoods.
Prepare for the Climate
San Diego is known for its mild, sunny climate, with warm summers and cooler winters. You may need to adjust your wardrobe accordingly. Don't forget to invest in sun protection, as the city enjoys more than 260 sunny days per year.
Get to Know the City
Once you've moved, take the time to explore and get to know San Diego. Visit its beaches, parks, museums, and restaurants. Attend local events and community gatherings. The more you learn about your new city, the quicker you'll feel at home.
X. Conclusion, How Big is San Diego?
With its enticing mix of sun-soaked beaches, thriving economy, diverse cultural offerings, and a warm, vibrant community, San Diego is more than just a beautiful destination – it's a place to call home.
This city offers an exceptional quality of life. San Diego has something for everyone whether you're drawn to its natural beauty, dynamic job market, renowned educational institutions, or the promise of unforgettable culinary and cultural experiences.
Moving to San Diego is a decision that brings with it a wealth of opportunities. As with any significant life change, the process may seem daunting, but remember that preparation is key, and enlisting the help of professionals can make the transition much smoother.
At Qshark Moving Company, we provide expert moving services to ensure your relocation goes as smoothly as possible. Our team of professional movers is committed to delivering a stress-free moving experience, so you can focus on the exciting journey ahead.
We hope this guide has provided you with a detailed insight into life in San Diego and will help you plan your move effectively. If you're ready to leap, don't hesitate to contact us and discover how we can make your move a positive and successful experience.
Welcome to San Diego – your new home awaits!