Moving from California to Nevada Things to Know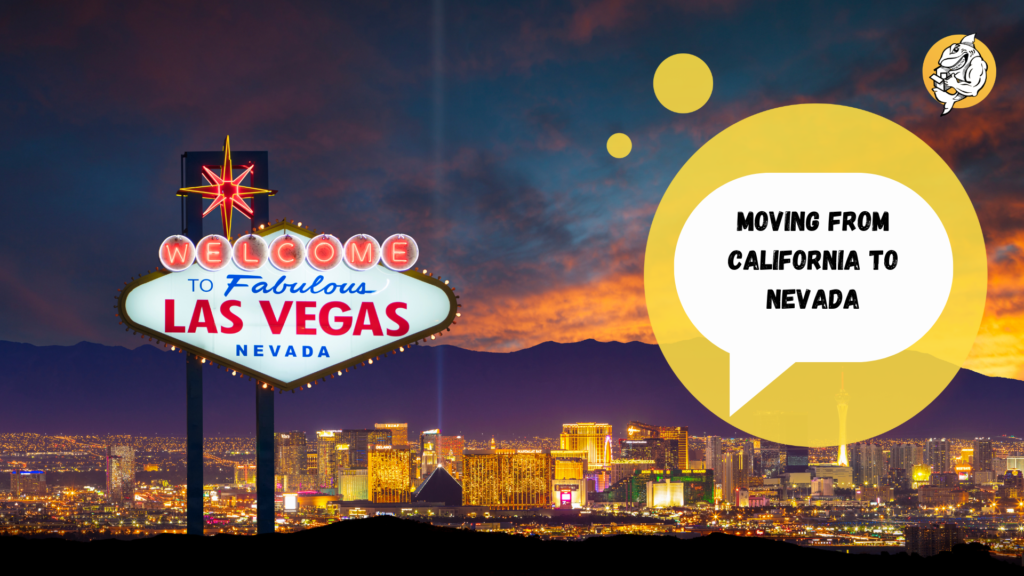 Introduction
Wondering about Moving from California to Nevada? You're not alone. The reasons are plenty, from the allure of the Silver State's city life to its majestic mountains. This article aims to be your comprehensive guide for this life-changing move.
| Section | Key Points |
| --- | --- |
| Introduction | Reasons to consider moving from California to Nevada. |
| Why Move from California to Nevada? | Allure of Nevada, cost of living, and housing comparison. |
| Pros and Cons | Lower home costs, no state tax, abundance of activities, and challenges. |
| Estimating the Moving Costs | General cost breakdown, factors influencing cost, and new license expenses. |
| Tips for a Smooth Relocation | Packing materials, parking permits, and benefits of a dedicated moving truck. |
| Conclusion | Key takeaways and a call to action for booking a move with Qshark. |
Chapter 1: Why Move from California to Nevada?
The Allure of Nevada
Nevada offers a blend of natural beauty and bustling city life. From the serene Lake Tahoe to the 24/7 excitement of Las Vegas, the state has something for everyone.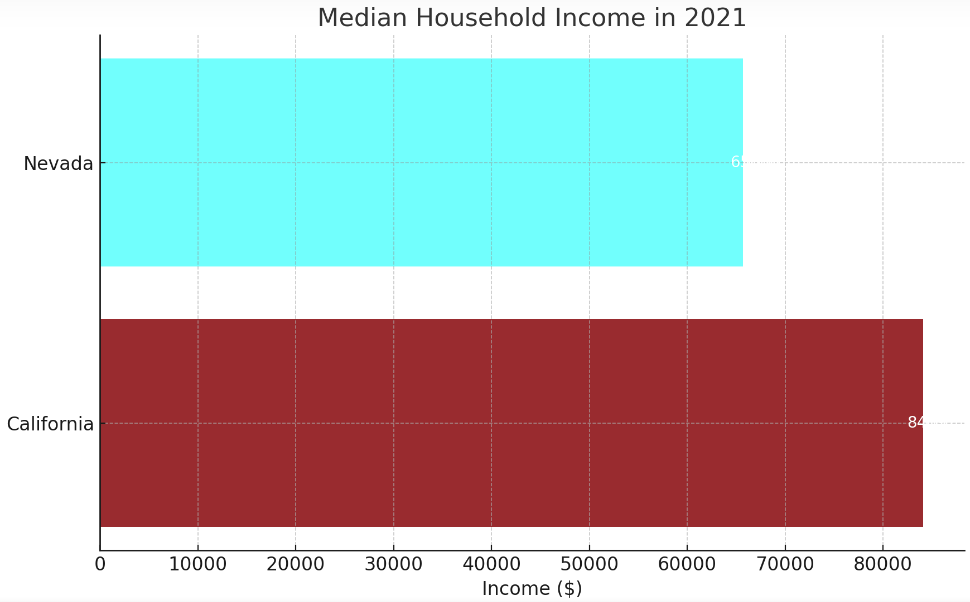 Cost of Living and Housing
Regarding California vs. Nevada housing cost, Nevada wins hands down. The cost of living in Nevada is significantly lower than in California.
| Factor | California | Nevada |
| --- | --- | --- |
| Median Home Price | $700,000 | $400,000 |
| Average Rent for a 1-BR Apartment | $2,500 | $1,200 |
So, Is it cheaper to live in CA or NV? Nevada takes the cake!
Chapter 2: Pros and Cons of the Move
Pros
Lower Home Costs: Nevada's affordable housing is a big win.
No State Income Tax: Yep, you read that right!
Abundance of Activities: From hiking to gambling, it's never dull.
Cons
Dry Desert Climate: Hydration is key.
Wildlife and Safety: Beware of rattlesnakes!
Planning Challenges: Pros and cons of moving long distances can be a logistical puzzle.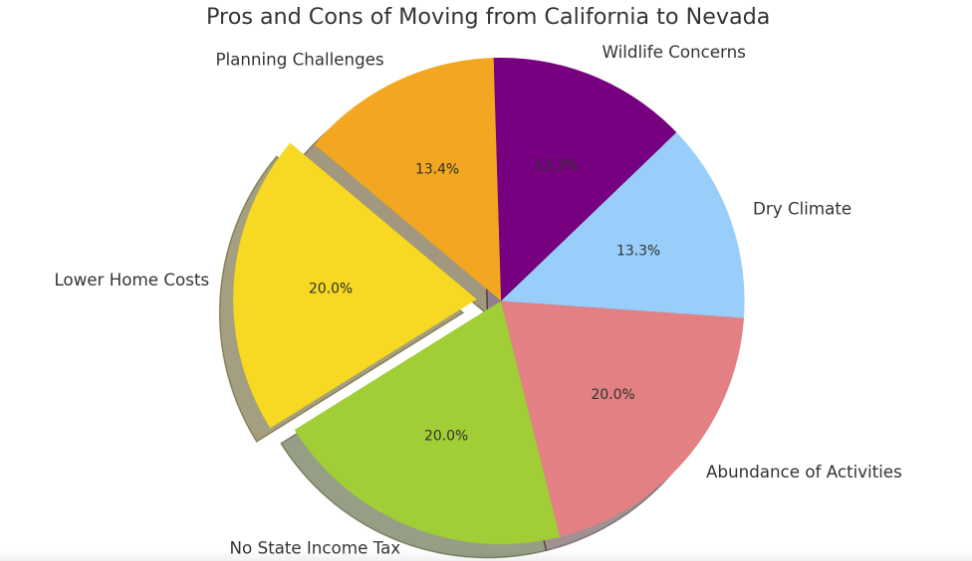 Chapter 3: Estimating the Moving Costs
General Estimation
The California to Nevada move can vary in cost. It depends on many factors, including the moving company you choose. Typically, budgeting between $2,400 and $3,900 is a wise move for your relocation from California to Nevada.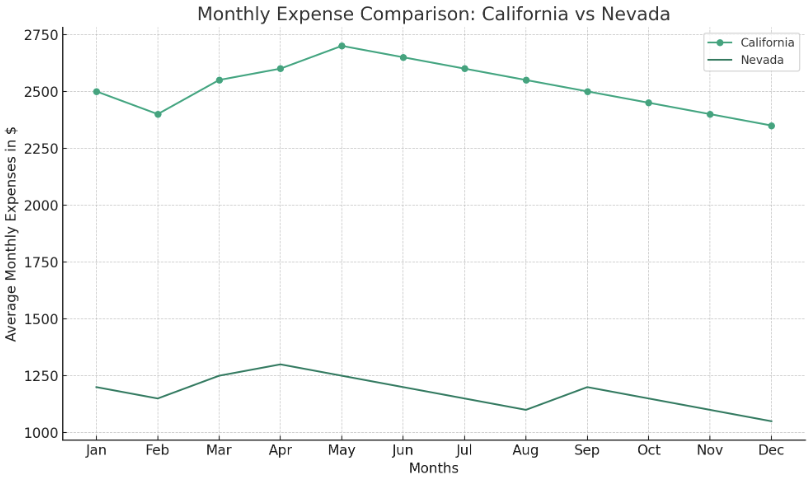 Qshark's Services
Choosing a reliable company like Qshark Moving Company can make your affordable long-distance move a breeze.
Extra Expenses
Beyond the moving costs, don't forget about obtaining a new driver's license in Nevada and car registration in Nevada.
| Expense Type | Estimated Cost |
| --- | --- |
| New Driver's License | $42.25 |
| Car Registration | $33 |
Chapter 4: Tips for a Smooth Relocation
Tip 1: Packing Materials
Quality matters when it comes to packing materials for moving. Check out how to pack fragile items for tips.
Color-Coding
A color-coding system can make unpacking a breeze.
Tip 2: Parking Permits
Parking permits for moving are often required. Check out your city's regulations.
Tip 3: Dedicated Moving Truck
Why consider a dedicated moving truck? It's all about minimizing the chances of your belongings getting mixed up or delayed. Learn more about what is a dolly for moving and how to use moving straps.
Chapter 5: Making the Move with Qshark
Qshark Moving Company is your go-to for a smooth move from California to Nevada. From dedicated trucks to easy financing, we've got you covered. Check out what do most movers charge per hour for more information.
Conclusion Moving From California to Nevada
So, Is it worth moving from California to Nevada? Given the lower costs, no state income tax, and abundance of activities, it's worth considering. If you're ready to move, Qshark is here to help.
Questions People Often Ask
Is it a good idea to move to Nevada? – If lower living costs and no state income tax appeal to you, yes.
What is the cheapest way to move from California to Nevada? – Doing it yourself can save money, but hiring a reputable company like Qshark ensures a smooth move.
Are taxes lower in Nevada than California? – Absolutely, Nevada has no state income tax.
Call to Action
Ready to make that Relocating to Nevada from California dream a reality? Contact Qshark Moving Company today!
---
There you have it, your comprehensive guide to moving from California to Nevada. Safe travels! 🚚