Moving from Los Angeles to Las Vegas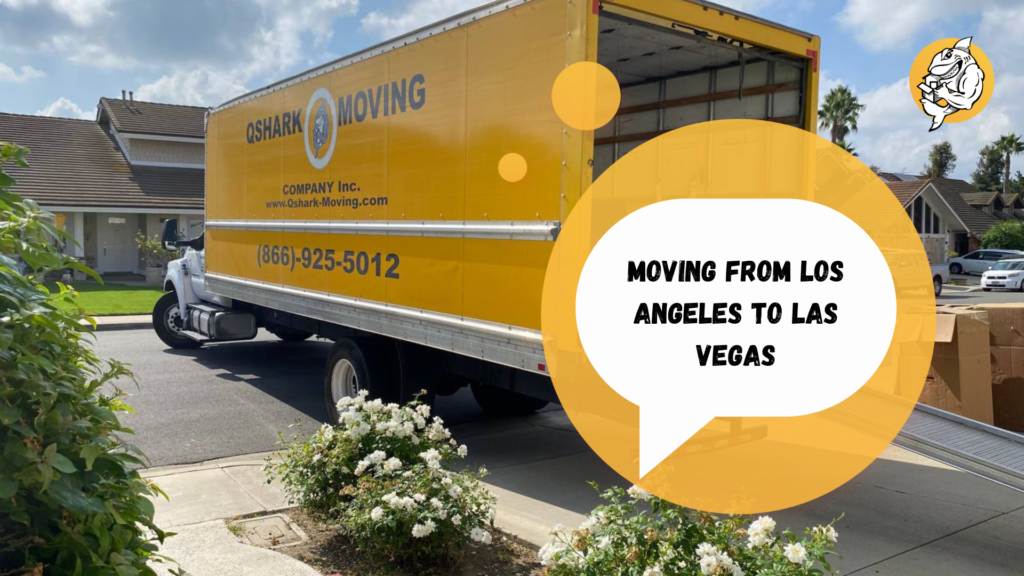 Introduction
🌴 Los Angeles and Las Vegas—two cities that spell fun but offer different vibes. This guide dives deep into what it's like to swap the Southern California breeze for the desert winds of Southern Nevada. And everything you need to know about Moving from Los Angeles to Las Vegas.
Objective: To give you the 411 on life, costs, and all the jazz in between when moving from Los Angeles to Las Vegas.
Short Answer:
This comprehensive guide covers everything you need to know about moving from Los Angeles to Las Vegas —from the cost breakdown and choice of neighborhoods to climate considerations and moving options. Arm yourself with these insights to make your transition as smooth as possible.
Why the Move?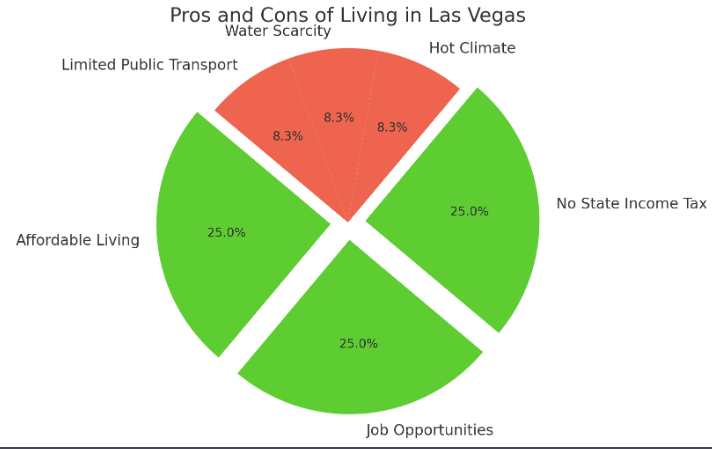 People are packing up and making the trek for various reasons:
Cost of Living: Vegas offers a more wallet-friendly lifestyle.
Employment Opportunities: Fresh job markets are appealing.
State Taxes: Bye-bye, California state income tax!
Table: Why are Californians Moving to Vegas?
| Reasons | Explanation |
| --- | --- |
| Cost-effective living | Lower housing prices and general expenses |
| Employment | Diverse job markets in sectors like hospitality and tech |
| Taxes | No state income tax in Nevada |
Questions People Ask
Is it worth moving to Las Vegas from California?
Why are people from California moving to Vegas?
Financial Factors: The Real Deal on Costs
Detailed Cost Breakdown for Movers
So, you're wondering, "How much are movers from Los Angeles to Las Vegas?" Let's get real. Costs can swing between $520 and $5,136! Shocked? Let's break down why.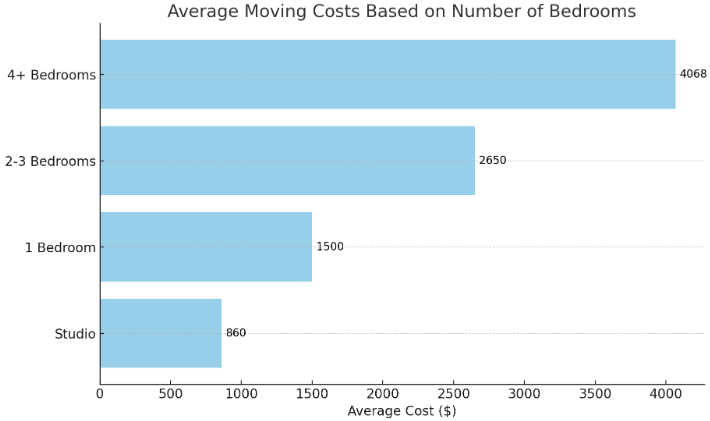 Amount of Items
Studio: Easier on the pocket. Think $520 to $1,200.
1 Bedroom: A bit more at around $1,000 to $2,000.
2-3 Bedrooms: Now, you're talking $1,800 to $3,500.
4+ Bedrooms: Got a mansion? Budget $3,000 to $5,136!
Time of the Year
Off-season: Who moves in winter? Smart people, that's who. It's cheaper.
Peak Season: Summer moves cost more. Why? Everyone's doing it!
Choice of Service
DIY: Cheaper, but prepare for some sweat and stress.
Professional Mover: Costly but oh-so-convenient.
Table: Cost Factors and Their Impact
| Factor | Impact on Cost | Explanation |
| --- | --- | --- |
| Move Size | Significant | More rooms mean more stuff and higher costs. |
| Season | Moderate | Summer is pricier due to high demand. |
| Service Type | High | Professional services add convenience but at a price. |
DIY vs. Professional Mover: A Quick Compare
DIY: Costs less, more work. It's ideal for those tight on cash but rich in time.
Professional Mover: Higher cost, less stress. Perfect if you'd instead not break a sweat.
So, before you request that move quote, consider these factors. Your wallet will thank you!
Climate
Difference in Temperature
Hotter Summers: No ocean breeze to cool you down here!
Dryness: Ever heard of "Vegas Throat"? Stay hydrated.
How Climate Affects Moving
Season: Summer moves can be brutal.
Pre-move Preparations: Plan for the heat!
For tips on moving in hot weather, check out these safety tips.
Environment and Utilities
Water Scarcity in Las Vegas
Xeriscaping: Your new best friend.
Water Waste: Don't even think about it!
Energy Costs
Air conditioning isn't a luxury; it's a necessity. Plan your budget accordingly.
Moving Options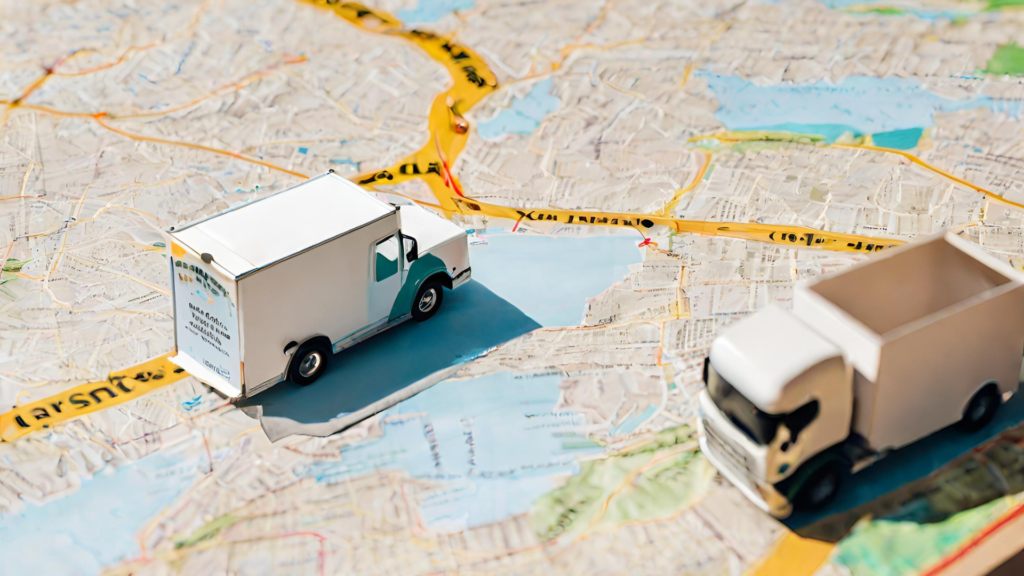 Are you pondering the DIY vs. Professional Mover route? Here's a quick guide:
Table: Moving Options and Costs
| Option | Pros | Cons | Average Costs |
| --- | --- | --- | --- |
| Moving Company | Hassle-free, fast | Expensive | Varies |
| Moving Container | Flexible, cost-effective | You do the heavy lifting | Moderate |
| Rental Truck | Cheapest option | Labor-intensive | Low |
Where to Live in Las Vegas: Neighborhoods That Sparkle
So, you've made the big decision to move. But where to set up your new life in the Las Vegas Valley? Let's dig in.
For Singles: The Arts District
Vibe: Bohemian, lively.
Why: Art galleries, boutiques, and the hippest coffee shops around.
Cost of Living: Moderate but worth every penny.
For Young Professionals: Downtown Las Vegas
Vibe: Energetic, fast-paced.
Why: Close to business centers and packed with after-hours entertainment.
Cost of Living: Moderate to high, depending on your flair for luxury.
For Families: Summerlin
Vibe: Suburban bliss.
Why: Excellent schools, parks, and family-friendly neighborhoods.
Cost of Living: Higher, but you're paying for quality of life.
For Retirees: Henderson
Vibe: Tranquil yet full of life.
Why: Golf courses, senior community centers, and quieter streets.
Cost of Living: Moderate, with various housing options for different budgets.
For Students: University District
Vibe: Young and dynamic.
Why: Proximity to UNLV and student-friendly amenities.
Cost of Living: Generally affordable, geared towards student budgets.
Table: Best Neighborhoods in Las Vegas
| Lifestyle | Neighborhood | Highlights |
| --- | --- | --- |
| Singles | Arts District | Culture, nightlife |
| Young Professionals | Downtown | Career and social life |
| Families | Summerlin | Schools, parks |
| Retirees | Henderson | Peaceful, amenities |
| Students | University District | Affordable, near UNLV |
Whether you're a lone wolf, a family pack, or somewhere in between, Las Vegas has a slice of paradise for you. Need help with the move? Here's how to choose movers.
Conclusion Moving from Los Angeles to Las Vegas
Moving from Los Angeles to Las Vegas is a big step but one that can offer many benefits. The pros often outweigh the cons, from the cost-effective lifestyle to the bustling job market.
Frequently Asked Questions (FAQs): Your Burning Questions Answered
How much does it cost to move from Los Angeles to Las Vegas?
The cost can range widely from $520 to $5,136. Various factors like the size of your move, time of year, and choice of service, affect the final price. For a tailored estimate, check out our moving cost calculator.
Is it worth moving to Las Vegas from California?
This is subjective, but many find the cost-effective living, lower taxes, and job opportunities in Las Vegas compelling reasons to move.
Is it cheaper to live in Los Angeles or Las Vegas?
Las Vegas generally offers a more affordable lifestyle, with lower housing prices and overall living expenses.
What are the pros and cons of living in Las Vegas?
Pros: Affordable living, job opportunities, vibrant nightlife, no state income tax. Cons: Hot climate, water scarcity, and a more limited public transport system.
What salary do you need to live comfortably in Las Vegas?
A salary of around $50,000 to $60,000 per year is often cited as sufficient for a comfortable life in Las Vegas, although this can vary based on individual circumstances.
Why are Californians moving to Las Vegas?
The top reasons are lower cost of living, employment opportunities, and no state income taxes.
What are some family-friendly neighborhoods in Las Vegas?
Summerlin and Henderson are popular choices for families, offering good schools and community facilities.
Is finding a job in Las Vegas easier than Los Angeles?
Job availability can vary by industry. Las Vegas has a strong hospitality sector, while Los Angeles offers diverse opportunities in entertainment, tech, and other fields.
How do I prepare for the move?
Start by checking out our guide on how to prepare for movers to pack.
Additional Resources
Related Articles