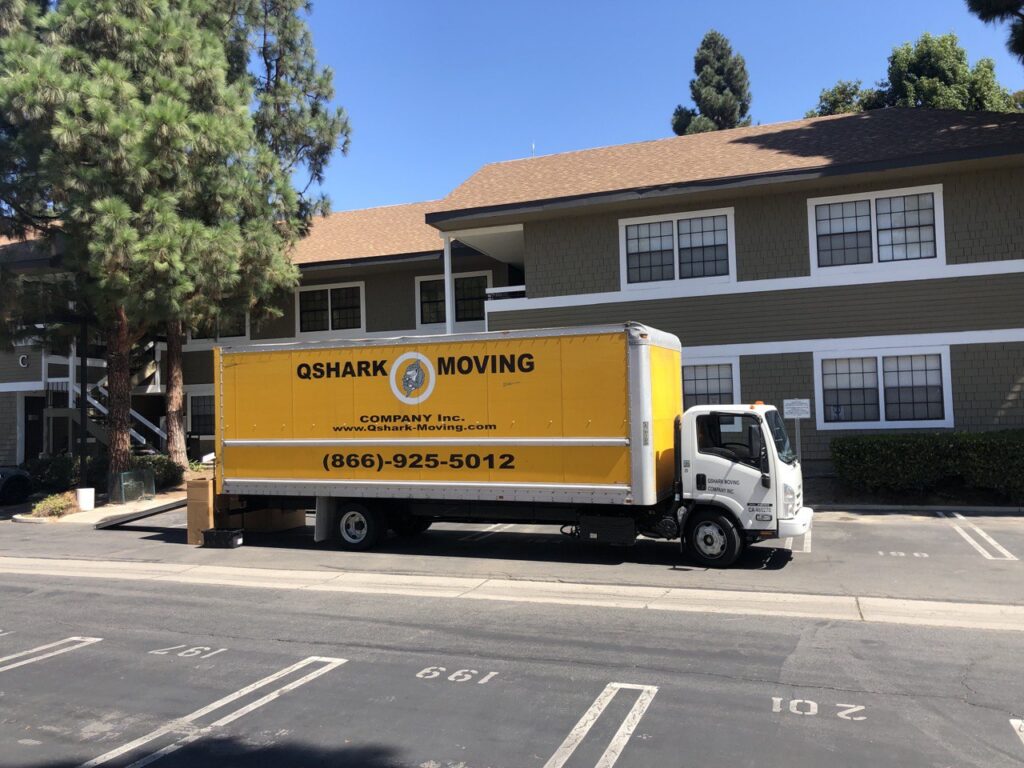 How To Prepare For Movers To Pack?
Moving can be a complex and stressful endeavor. But with the right preparation, the process can be smooth and efficient. This comprehensive guide aims to help you prepare for the arrival of professional movers, ensuring that your moving day is as stress-free as possible. So, how to prepare for movers to pack?
We are QShark Moving Company, your go-to moving service for everything from local moving to long distance moving. As one of the top movers, we strive to be the best movers whether you are looking for Movers San Diego, Orange County Movers or Irvine Movers.
Here, we'll guide you through the critical steps that lead to a successful move, such as:
Understanding Moving Services: Learn about our diverse range of services, from residential to office moving, even specialized piano movers and day labor services.
Setting the Date: We'll discuss the importance of scheduling your move in advance and factors to consider when choosing your moving day.
Taking Inventory: A step-by-step guide on how to make a comprehensive list of your belongings to facilitate a smoother moving process.
Decluttering Your Home: Tips and techniques for reducing clutter and making your move lighter and more efficient.
Preparing for Packing Day: How to prepare your home and belongings for the packing services team.
By following this guide, you can ensure that you're fully prepared for your move and make the job easier for your chosen moving company, whether you're looking for cheap movers or the best in the business.
"Proper preparation prevents poor performance. Let's move forward, together!" – QShark Moving Company
In the following sections, we will delve deeper into each of these steps, providing you with a detailed roadmap for your moving day preparation. Let's get started!
II. Understanding Moving Services
Whether moving just a few blocks away or across the state, understanding the different types of moving services can help you choose the best option for your specific needs.
QShark offers a wide variety of moving services to cater to different situations:
Each service caters to different needs and budgets. Understanding these options can help you make an informed decision that best fits your situation.
"Remember, a successful move starts with choosing the right service." – QShark Moving Company
III. Setting the Date
Selecting the perfect moving date is a key part of the moving process. Here are some factors you should consider:
Season: The time of the year can affect moving conditions and prices. Spring and summer are popular times to move, so prices might be higher, and schedules busier. If possible, consider a fall or winter move for potential cost savings.
Work Schedule: If you're working, choose a date that least interferes with your work commitments.
School Year: If you have school-aged children, moving during summer or winter break can minimize disruption to their schooling.
Once you've decided on the date, contact your moving company as soon as possible to secure your preferred slot.
"A well-planned move is a successful move. Lock in your date early!" – QShark Moving Company
IV. Taking Inventory
Taking an inventory of your belongings is crucial for a smoother moving process. Here's how you can do it:
Room by Room: Go through each room in your house and list all items. Don't forget to check the garage, attic, or basement.
Categorize: Divide your items into furniture, kitchenware, clothes, etc. This will help when it's time to unpack.
Special Items: Highlight any fragile or valuable items that need special care during the move.
This inventory will help you and the professional movers know exactly what's being moved and ensure nothing is lost or misplaced.
"An item not listed is an item easily missed. Make sure to take a detailed inventory!" – QShark Moving Company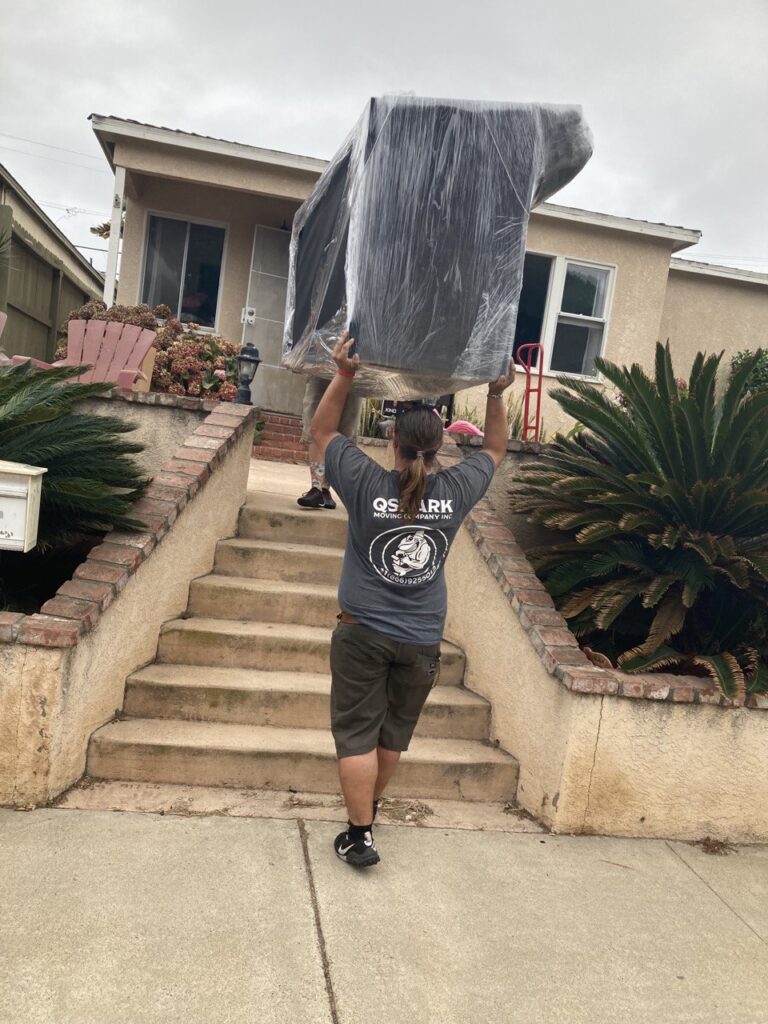 V. De-Cluttering Your Home
Before the professional movers arrive, it's wise to declutter your home. This process helps eliminate unnecessary items, reduce moving costs, and ensure a more organized move. Here's how to declutter efficiently:
Identify Unwanted Items: Use your inventory list and mark items that you no longer need or use. Consider if it's worth the cost and effort to move each item.
Sell, Donate, or Recycle: Organize a garage sale or list items online for sale. You can also donate items to local charities or recycle no longer functional items.
Dispose Responsibly: For items that can't be sold, donated, or recycled, ensure you dispose of them responsibly, following local regulations.
"Less clutter means a lighter move. Make your move a fresh start!" – QShark Moving Company
VI. Essential Items to Pack Yourself
Although our packing services are designed to handle all your packing needs, there are certain items that you might prefer to pack yourself for safety or convenience:
Valuables: Items such as jewelry, expensive electronics, and important legal documents are better packed and carried personally.
Personal Items: This includes items that you'll need during the move like medication, toiletries, change of clothes, and snacks.
Irreplaceable Items: Family heirlooms or items of sentimental value are often safer in your own care.
Remember to pack these essential items in a separate box or bag and keep it with you throughout the move.
"Your peace of mind is our priority. Pack and keep essential items with you." – QShark Moving Company
VII. Preparing for Packing Day
When the moving day is approaching, you'll need to prepare your home for the arrival of the movers. Here's how you can do it:
Clear the Pathways: Ensure all walkways inside and outside your home are clear of any obstacles to allow free and safe movement.
Prepare Appliances: If you have large appliances that need to be moved, ensure they're clean, unplugged, and ready to go. For example, defrost the refrigerator at least a day in advance.
Special Care Items: If there are items that need special care or instructions, make sure to communicate this to your movers.
"A prepared home makes for a smooth move. Help us help you!" – QShark Moving Company
In the next section, we'll cover what to expect and how to manage the day of the move. Let's continue to ensure a seamless moving experience!

VIII. On the Day of the Move
On moving day, there are a few things you can expect when professional movers arrive at your home:
Walkthrough: The movers will typically do a quick walkthrough of your home to get a sense of the layout and identify any potential challenges. This is also an opportunity to highlight any items needing special care.
Packing: If you've opted for packing services, the movers will pack your belongings, taking special care with fragile or valuable items.
Loading: Once everything is packed, the movers will load the boxes into the moving truck, with heavier items going in first for stability.
As the homeowner, your role during this process is to:
Be Available for Questions: Movers may need to clarify which items are going and which are staying, or they might need information about the destination address.
Keep Essential Items With You: Make sure to keep your essential items box or bag with you throughout the move.
Final Check: Once the truck is loaded, do a final walkthrough of your home to ensure nothing has been missed.
"Moving day can be hectic, but being prepared can keep things running smoothly." – QShark Moving Company
IX. Post-Move Checklist
After the move, there are several steps to take to settle into your new home:
Unpacking: Start unpacking your items, focusing on essential areas like the kitchen and bedrooms first.
Inventory Check: Compare the items in your new home against your inventory list to ensure nothing is missing or damaged.
Provide Feedback: Your movers would appreciate any feedback about the move. You can also raise any concerns or issues with them.
"Your comfort in your new home is our success. Don't hesitate to reach out post-move." – QShark Moving Company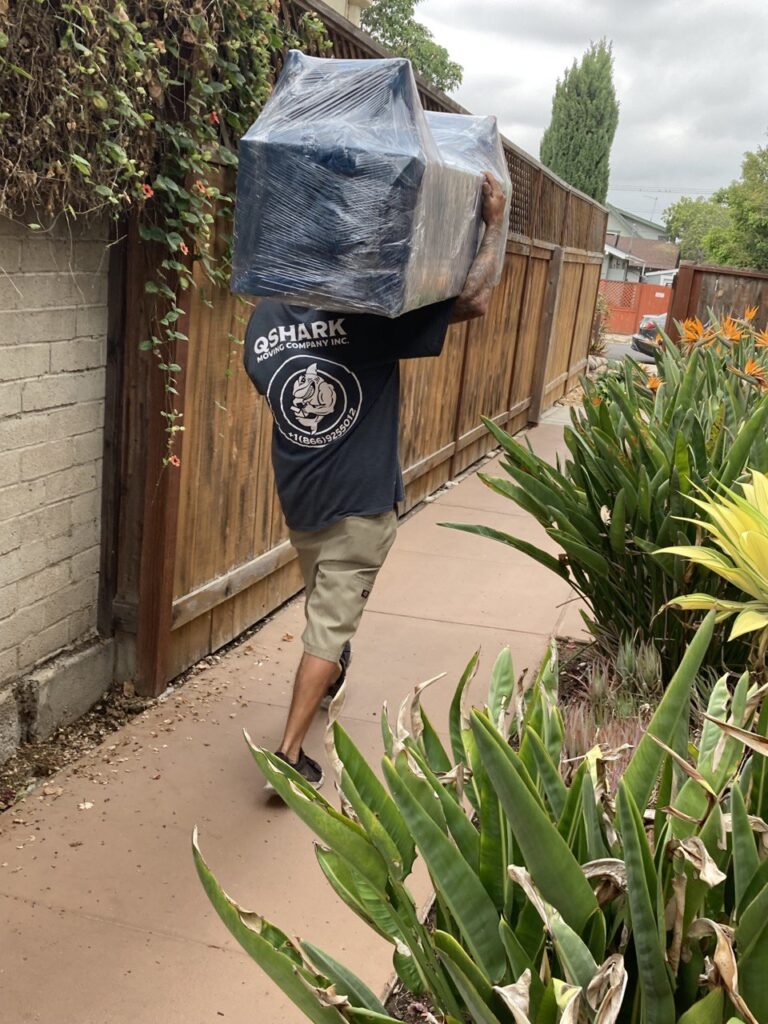 XI. Key Points to Remember
In conclusion, here are the key points to remember for a successful move:
Choose the Right Service: Understand the various moving services offered and choose the one that fits your needs, whether it's local moving, long-distance moving, or office moving.
Schedule in Advance: Book your moving service well in advance to secure your preferred moving date.
Inventory: Make a thorough list of your belongings. This will help ensure nothing gets lost during the move and makes unpacking more organized.
Declutter: Sell, donate, or dispose of items you no longer need. This makes the move easier and could save you money.
Prepare Your Home: Clear pathways and prepare large appliances for moving day. Keep your essential items box close by.
"The key to a smooth move is preparation. Plan well, and your move will go well." – QShark Moving Company
XII. Conclusion
Moving doesn't have to be stressful. With the right preparation and a team of professional movers, your moving day can be a breeze. Remember, QShark Moving Company is here to help with all your moving needs, from packing services to day labor.
So, whether you're searching for cheap movers, best movers, or specialized services like piano movers, remember that we're just a call away.
"Moving is a big step, but you don't have to take it alone. We're here to help you every step of the way." – QShark Moving Company
Feel free to explore our other resources and get in touch if you have any questions or concerns. Happy moving!