Costa Mesa Moving Company | Qshark Full Service Moving
Qshark Moving offers professional services for long-distance, local, commercial, and piano moves.
Estimate your moving cost for free:

Welcome to Costa Mesa
$825,000
Median Home Value
Moving to Costa Mesa
Costa Mesa, a gem in Orange County, beckons as a top relocation destination. Amidst this surge, the need for top-tier moving services skyrockets. Welcome Qshark Costa Mesa, a beacon of moving excellence in Costa Mesa.
Founded in 1953, the city has a rich history that spans over 60 years.
In the early 20th century, Costa Mesa was a small farming community.
The city also has a rich sporting culture, with a number of parks, fields, and recreational facilities that offer opportunities for outdoor recreation and fitness
Known for its sunny beaches, bustling shopping districts, and thriving arts and culture scene, Costa Mesa is a great place to live, work, and play.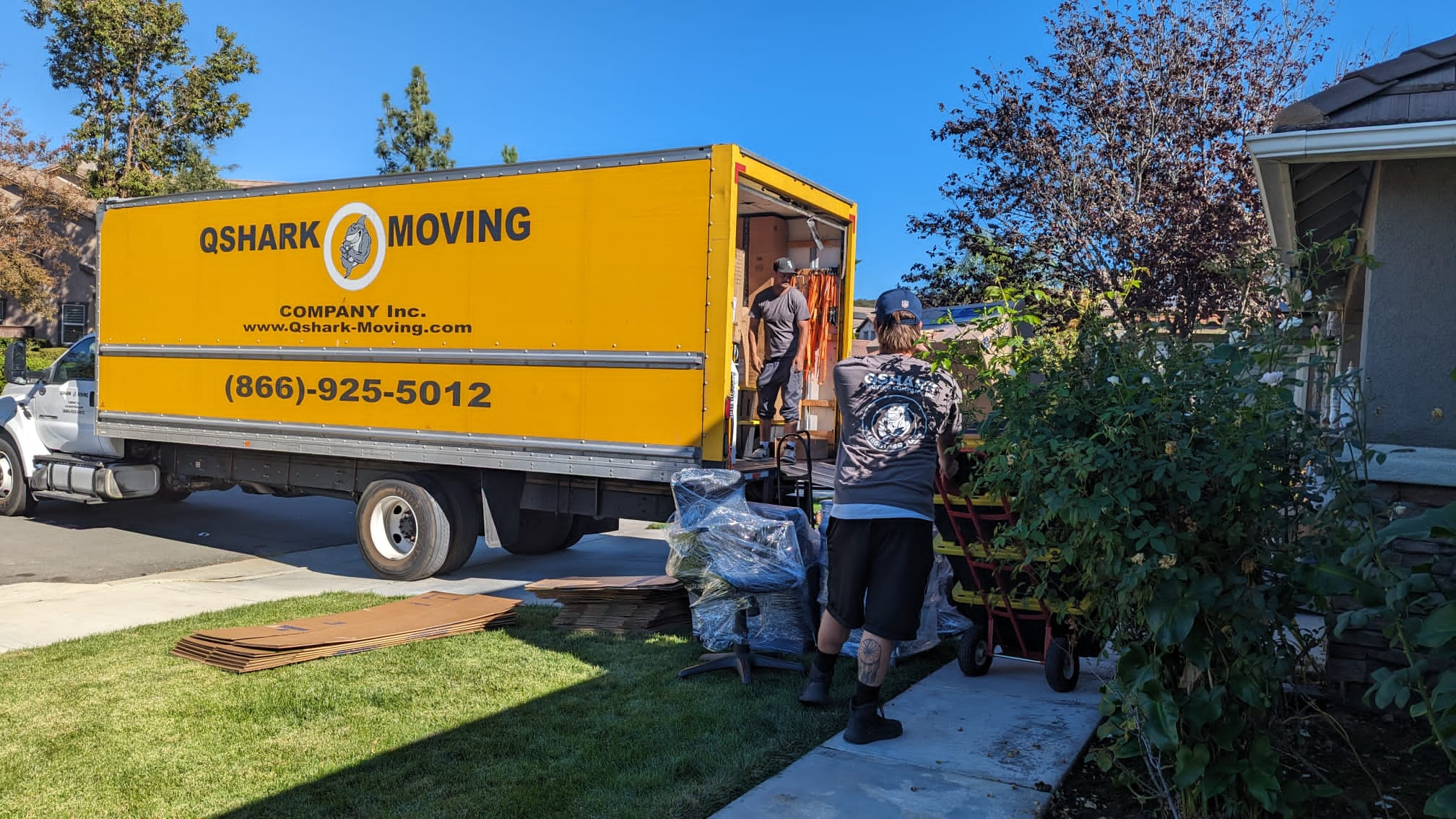 Pricing and Affordability: Transparent and Competitive
Understanding the cost of moving is crucial for planning and budgeting. At Qshark, we believe in transparent and competitive pricing, tailored to meet the diverse needs of our Costa Mesa clients. Let's break down the factors that define our moving cost strategy.
Cost Breakdown by Property Size
| Property Size | Number of Movers | Cost without Packing | Cost with Packing | Cost without Stairs | Cost with Stairs |
| --- | --- | --- | --- | --- | --- |
| Studio | 2 | $288 – $480 | $528 – $960 | $288 – $480 | $336 – $540 |
| 1 Bedroom | 2-3 | $384 – $600 | $624 – $1080 | $384 – $600 | $432 – $660 |
| 2 Bedrooms | 3-4 | $840 – $1200 | $1080 – $1680 | $840 – $1200 | $900 – $1260 |
| 3 Bedrooms | 4-5 | $1200 – $1800 | $1440 – $2280 | $1200 – $1800 | $1260 – $1860 |
| 4 Bedrooms | 5-6 | $1560 – $2400 | $1800 – $2880 | $1560 – $2400 | $1620 – $2460 |
Disclaimer: The prices listed in the table above are estimates based on historical averages and should only be used as a guide. Actual costs can vary significantly depending on a variety of factors, including but not limited to, the total volume and weight of your items, the time of the year, complexity of the move, and any additional services required such as packing, disassembly and reassembly of furniture, or special handling for fragile items. For an accurate quote, please contact us with detailed information about your specific moving needs.
Price Factors in Moving
Property Size: The size of your home significantly influences the cost. Larger homes require more labor and time.

Number of Movers: The number of professionals needed also affects the price. More movers mean faster, but potentially higher costs.

Services Required: Opting for additional services like packing or specialized moves can change the cost.
Understanding the Pricing
Without Packing vs. With Packing: Packing services add convenience but also increase the cost. Choose based on your needs and budget.

Stairs Impact: Moving with stairs often requires more time and effort, thus impacting the cost.
Negotiating Moving Costs and Saving Money
Negotiating Prices: It's possible to negotiate moving costs. Be upfront about your budget and ask for any available discounts or off-peak rates.

Saving on Moving Costs: To save money, consider decluttering before moving, choosing a less busy moving date, or packing items yourself.
Reasonable Moving Budget
Average Costs: The national average for moving varies, but our pricing is competitive within the Costa Mesa market.

Setting a Budget: Consider all aspects of your move, from the mover's fees to incidental expenses. Plan for a budget that's realistic and flexible.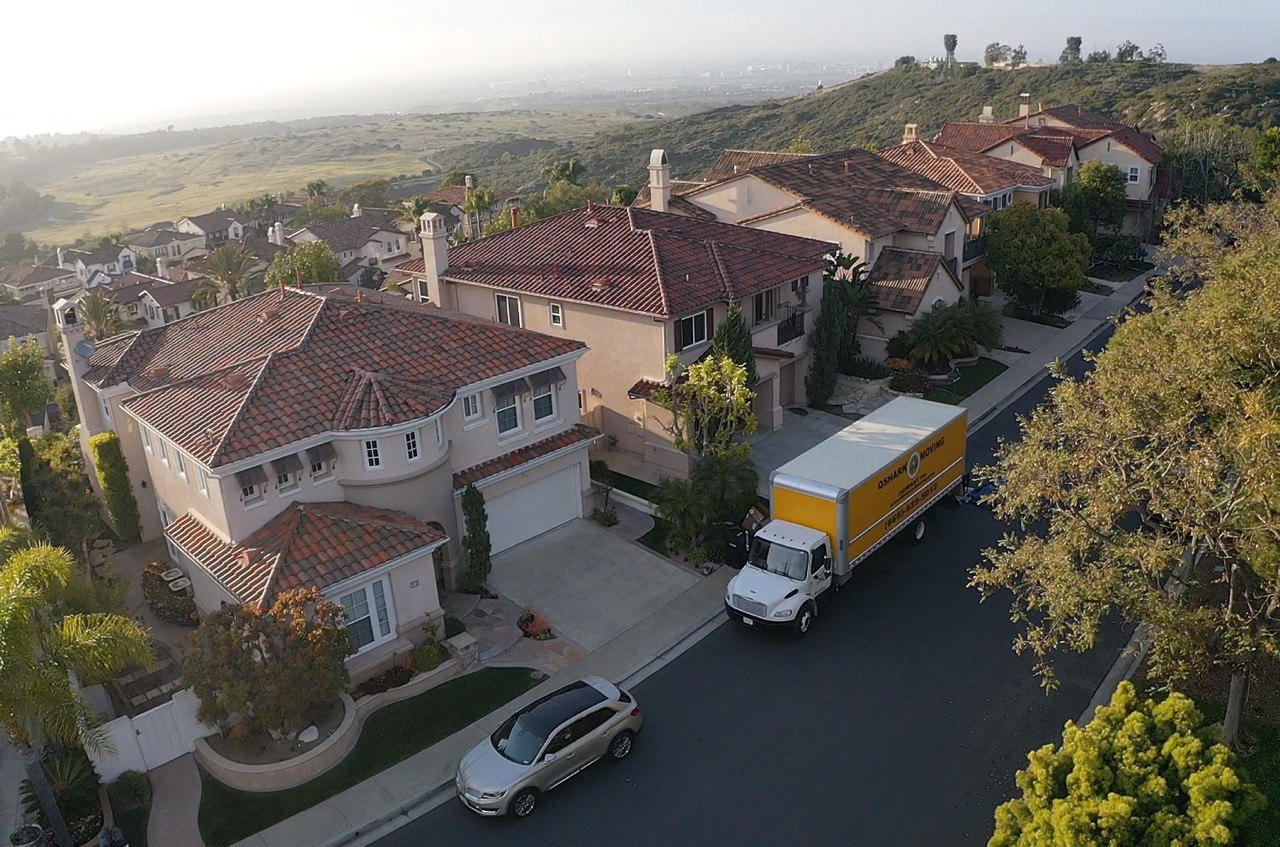 Affordable Quality: The Qshark Promise
At Qshark, we balance quality with affordability. We offer a range of services to fit different budgets, ensuring that quality is never compromised. Our transparent pricing means no hidden fees, just exceptional service at a fair price.
In conclusion, whether you're moving a studio apartment or a large home, Qshark provides clear, competitive pricing options to cater to your specific moving needs in Costa Mesa. With us, you can expect a smooth, affordable moving experience without any surprises.
Qshark Moving Company's Services: Moving Redefined
At Qshark, our array of services caters to every moving need. Based in Costa Mesa, we're not just movers; we're moving artisans. Here's how we make your move effortless and worry-free.
Local Moving: Your Costa Mesa Neighbor
Tailored Local Knowledge: We know Costa Mesa like the back of our hand. From the quietest streets to the busiest avenues, we navigate with ease.

Speed and Efficiency: Our local moving teams are fast and efficient, ensuring a smooth transition to your new home or office in Costa Mesa.
Long-Distance Moves: Comfort Over Miles
Stress-Free Planning: Long-distance moves can be daunting. We make it simple, with clear planning and transparent communication.

Safe and Secure: Your belongings are in safe hands. Our long-distance moving service ensures everything arrives just as it left, no matter the distance.
Commercial Moves: Business as Usual
Minimal Disruption: We understand the importance of keeping your business running. Our commercial moving services are designed to minimize downtime.

Customized Solutions: Every business is unique. We offer tailored moving solutions that align with your specific business needs.
Packing Services: The Art of Organizing
Efficient Packing: Say goodbye to packing stress. Our team packs your items quickly and efficiently, using the right materials for maximum protection.

Systematic Unpacking: Once at your destination, our packing services extend to unpacking, helping you settle in faster.
Piano Moving: Harmony in Motion
Specialized Equipment: Pianos require special handling. Our team uses the right tools and techniques to move your piano safely.

Expert Handling: With our piano moving service, your piano is in expert hands, ensuring it reaches its new home without a scratch.
Day Labor: Here to Help
Flexible Assistance: Need extra help for a specific part of your move? Our day labor services offer the flexibility to hire skilled movers for exactly what you need.
Full Service Moving Companies: A to Z Coverage
Comprehensive Services: From start to finish, we handle every aspect of your move. As a full movers services, we provide packing, moving, and unpacking services.

Customizable Options: Every move is different. We offer customizable options to fit your specific moving needs and budget.
Qshark isn't just another mover; we're a moving experience. Each service is a testament to our commitment to quality, care, and customer satisfaction in Costa Mesa and beyond. Choose Qshark for a move that's more than just relocation; it's a smooth transition into your next adventure.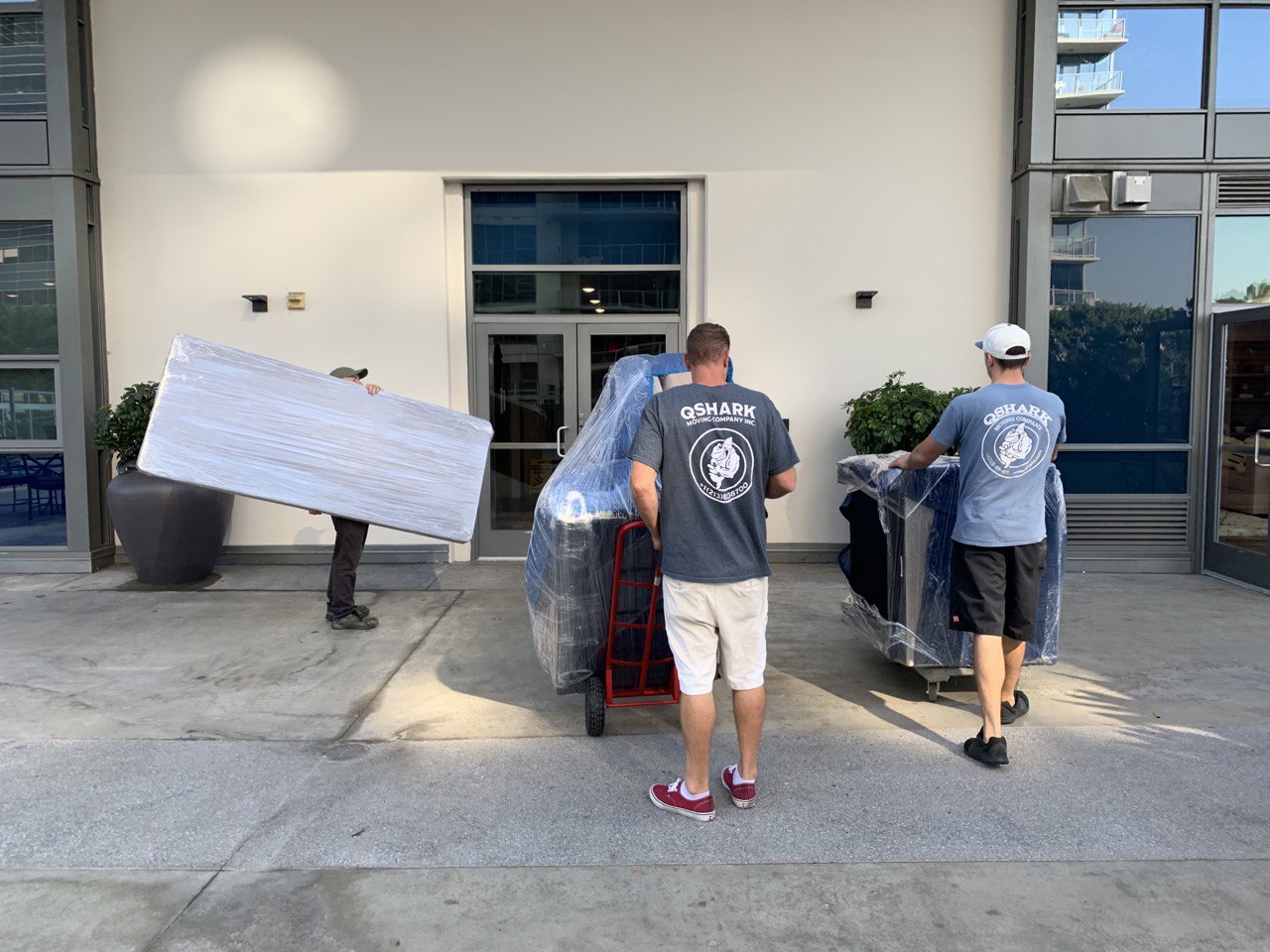 FAQ: Your Questions Answered by Costa Mesa Movers
Navigating the complexities of moving can be daunting. Here's a helpful FAQ section where Qshark, your trusted Costa Mesa movers, addresses some of the most common queries.
Q1: Can I Negotiate Moving Costs?
A: Absolutely! As your go-to Costa Mesa movers, we understand the importance of budgeting. We're open to discussing your budget and finding ways to make our services work for you. Don't hesitate to ask about discounts or off-peak rates.
Q2: How Can I Save Money on Moving Costs?
A: Saving money on your move involves a few strategies:
Declutter: Reduce the volume of items to move.

Choose Off-Peak Times: Moving during less busy periods can be cheaper.

Pack Yourself: If you're able, doing your own packing saves money.

Plan Ahead: Last-minute moves often cost more.
Q3: Why is Moving So Expensive?
A: Moving costs account for several factors:
Labor: Professional movers ensure a safe and efficient move.

Transportation: Costs cover fuel, vehicle maintenance, and travel time.

Materials and Equipment: High-quality packing materials and moving equipment are essential for a safe move.

Insurance and Licenses: Reputable Costa Mesa movers like Qshark invest in proper insurance and licenses for your protection.
Q4: What is a Reasonable Moving Budget?
A: A reasonable moving budget varies based on your property size, distance of the move, and additional services required. For a more accurate estimate, consider reaching out to your chosen local moving companies for a detailed quote.
Q5: How Do I Choose the Best Costa Mesa Movers?
A: When selecting Costa Mesa movers, consider:
Reputation: Look for positive reviews and testimonials.

License and Insurance: Ensure the company is licensed and insured.

Services Offered: Check if they provide the services you need.

Price: Get quotes from different companies to compare.
Q6: What Makes Qshark Different from Other Costa Mesa Moving Companies?
A: Qshark stands out as best movers in Costa Mesa for several reasons:
Customer-Centric Approach: We prioritize your needs and preferences.

Transparency: Clear pricing with no hidden fees.

Quality Service: Professional, experienced, and efficient moving services.

Wide Range of Options: From local to long-distance moves, we cover it all.
Choosing the right moving companies in Costa Mesa is key to a stress-free moving experience. Qshark local movers are dedicated to providing top-notch services that cater to your specific needs, ensuring your move is as smooth and efficient as possible.
Long Distance Moving Service:
Local Moving Service:
Brea
Buena Park
Cypress
Aliso Viejo
Fountain Valley
La Palma
Laguna Beach
Los Alamitos
Santa Ana
Garden Grove
Yorba Linda
Laguna Niguel
Laguna Woods
Placentia
Villa Park
Stanton