Do Movers Move in the Rain?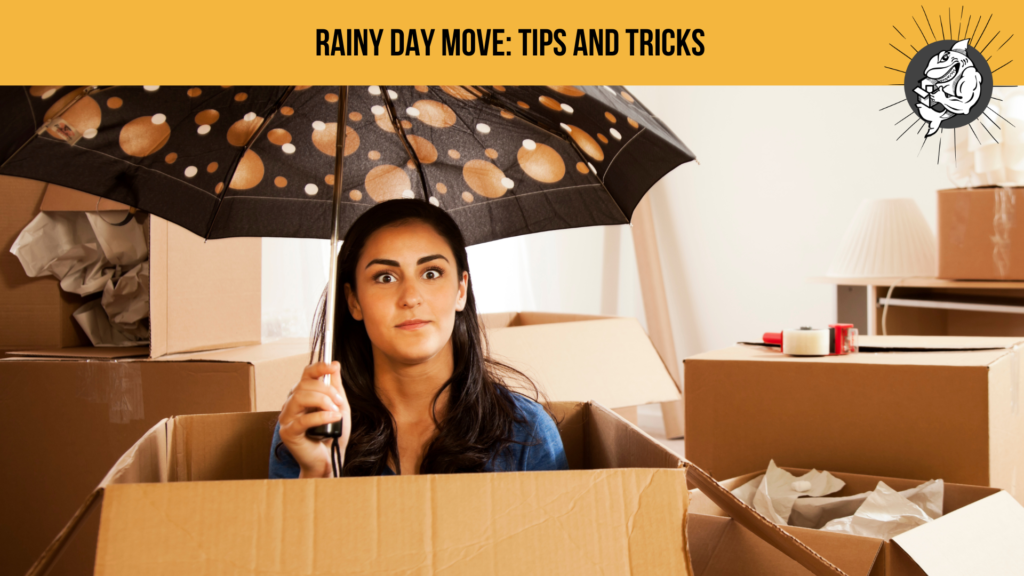 Do movers move in the rain?" The answer is yes. Professional movers often carry on with the job even when raindrops start falling. However, extra precautions are taken to protect your belongings and ensure everyone's safety. In severe weather conditions like torrential downpours or snowstorms, you may experience delays or rescheduling. Open communication with your moving company is crucial to understanding their weather policies.
Inclement weather—think torrential weather conditions like rain, snow, and fog—can be a real party pooper on a moving day. Preparing for unexpected weather conditions is crucial to ensure a smooth move.
Key Takeaways
Torrential weather can impact moving plans
Communication is key
Safety should always be a priority
Types of Inclement Weather and Their Impact on Moves
Each type of weather has challenges, from foggy mornings to severe rainstorms. Let's break down the common culprits:
Types of Weather and Their Effects
| Weather Type | Impact on Moving |
| --- | --- |
| Rain | Slippery surfaces and wet boxes |
| Snow | Blocked roads, icy conditions |
| Fog | Nonvisible driving conditions |
| Others | Hurricanes could halt transport entirely |
Effects of Inclement Weather on Moving Companies
Rain or shine, a reliable moving company like Qshark Moving Company comes prepared. However, adverse weather conditions can introduce many challenges that may cause delays or cancellations. Here's how they manage:
Safety Measures in Light vs. Heavy Rain
For light rain, you'll find moving crews usually deploy moisture-proof blankets and moving pads to shield your belongings. Heavy rain or snow? Depending on interstate road conditions for long-distance moves, that might call for a temporary halt or even rescheduling.
Safety Gear Used by Moving Crews
Non-slip gloves
Rain boots
Waterproof jackets
Road Conditions and Long-Distance Moves
When it comes to long-distance moves, road conditions become a critical factor. Moving companies monitor weather forecasts and traffic reports to choose the safest routes. The focus here is speed and safety, especially when navigating through fog, heavy snow, or severe rainstorms.
Communication During Adverse Weather
The moving crew and the move coordinator maintain a constant line of communication. This ensures quick decision-making in case of sudden weather changes.
FAQ: How do moving companies calculate delivery spread during inclement weather? The delivery spread may be extended to accommodate weather-related delays. It's crucial to discuss this with your move coordinator.
---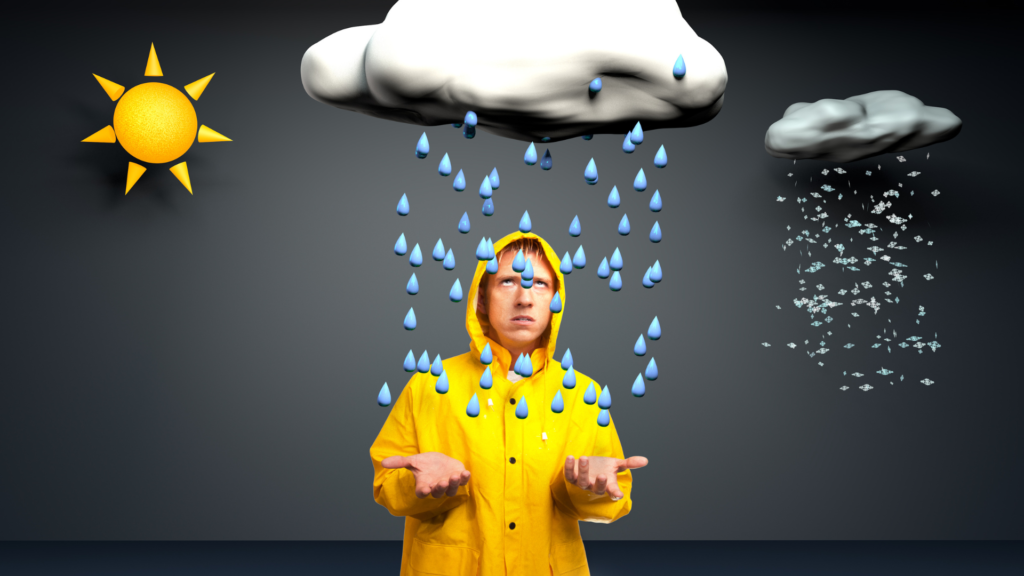 DIY Moves and Inclement Weather
Opting for the DIY method? Be ready for some extra challenges. From the physical labor of lifting boxes to the exhaustion of prolonged activity, DIY moving is no walk in the park—especially when Mother Nature isn't cooperating.
Safety Precautions in Rainy or Snowy Conditions
Safety should be your top priority when tackling a move yourself. Here are some items you'd need:
Non-slip boots
Raincoats
Flashlights (in case of fog or low-light conditions)
Recommendations for Extending Timelines
Heavy snow or icy conditions might force you to extend your moving timeline. If renting equipment, this could mean additional costs, so prepare accordingly.
FAQ: Can you move furniture in the rain during a DIY move? Yes, but it's risky. Consider wrapping furniture in moisture-proof moving pads or plastic wrap.
Alternatives for Challenging Weather
If you're uncomfortable driving a rental truck in snow or fog, consider these alternatives:
Postpone the move
Hire a professional driver
Use a portable storage container
For more tips, check out how to pack bathroom items for your move.
Post-Move Check
After braving the elements—rain, snow, or fog—your next step is to examine your belongings meticulously. You've moved mountains to get here, so don't skimp on this final hurdle. Here's how to go about it:
Examining Household Goods for Potential Damage
Unpacking is more than just a chore; it's your first chance to spot any potential damage that may have occurred during the move. Make sure to:
Carefully unwrap furniture to check for moisture damage
Inspect wooden pieces for warping or mold
Verify that no boxes have water damage
Tools You Might Need
A flashlight for detailed inspections
Screwdrivers for disassembling furniture, if needed
FAQ: How do movers protect furniture from rain? Good question! Professional movers often use moisture-proof moving pads and blankets. At Qshark Moving Company, we even disassemble beds to make them easier to protect.
Checking Electronics for Water Damage
Electronics and water are a terrible mix. After a rainy or snowy move, take extra precautions to:
Ensure all devices are completely dry before plugging them in
Check for condensation in screens or ports
Signs of Water Damage
Corrosion around charging ports
Foggy screens
Unusual smells
Valuation Coverage: Moving Company vs. DIY Moves
Whether you've moved with a professional company or went the DIY route, valuation coverage or insurance is something you should consider.
Moving companies generally offer different tiers of valuation coverage
For DIY moves, your home insurance might offer some coverage, but it's best to confirm
FAQ: Can you move appliances in the rain? With the right precautions and professional help, yes. But be extra cautious to avoid electrical malfunctions.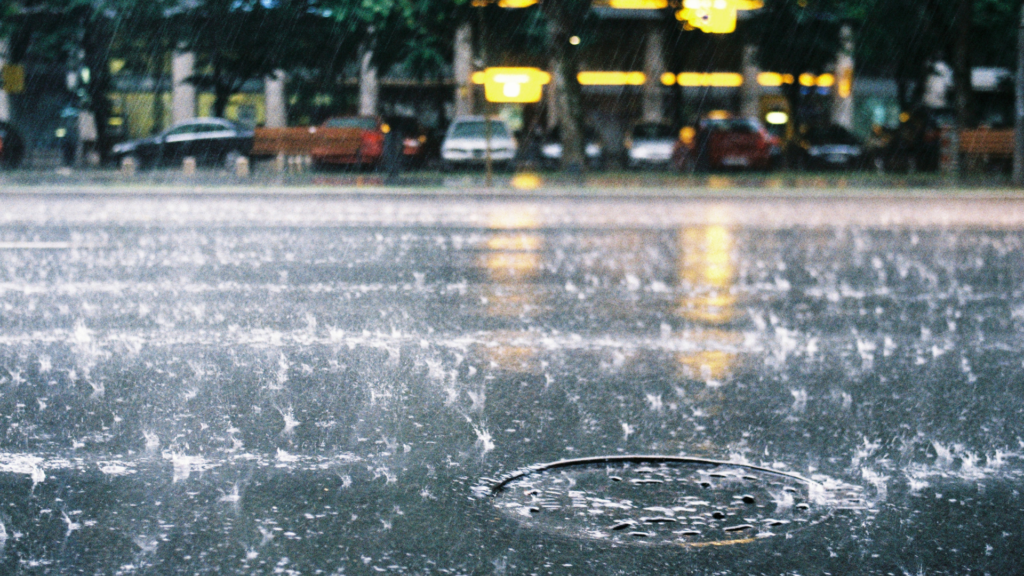 FAQ Do Movers Move in the Rain?
Do movers wear shoes in the house?
In most cases, moving crews wear shoe covers or remove their shoes to protect your floors, especially when it's wet outside. This is part of a professional moving company's commitment to respecting your home.
What should you not do with movers?
It's advisable to avoid last-minute changes and ensure that everything is packed properly. Communication is key; inform your movers about special items that need extra care. For packing tips, check out how to pack plants for moving.
What to do if it rains on a moving day?
If rain clouds gather on your moving day, don't panic. Contact your moving company to inquire about their weather policy. You might consider rescheduling or taking extra precautions like moisture-proof wraps for DIY moves.
How do movers protect furniture from rain?
Professional movers typically use moisture-proof moving pads and blankets to protect your furniture. Companies like Qshark Moving Company even offer services to disassemble beds for better protection.
Can you move furniture in the rain during a DIY move?
Yes, but it's risky. Moisture can damage furniture, especially wooden items. Always wrap furniture in moisture-proof moving pads or plastic wrap to reduce the risk.
Do Qshark Movers Move in the Rain?
Yes. As professional movers, we often proceed with moves even in the rain, but with added precautions to protect your belongings and ensure safety.