How to Pack Bathroom Items for Moving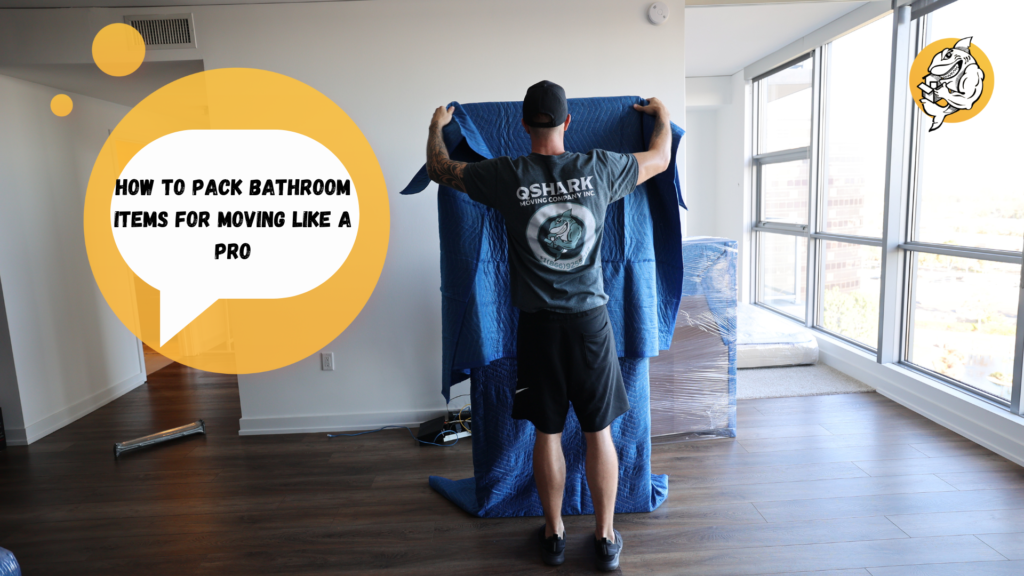 Introduction
Packing up your home for a move is no small feat, and the bathroom poses a unique challenge with its myriad of small, fragile, and sometimes hazardous items. Whether moving across the state or just around the corner, knowing how to pack your bathroom items for moving efficiently is critical to ensure a smooth move.
Preparation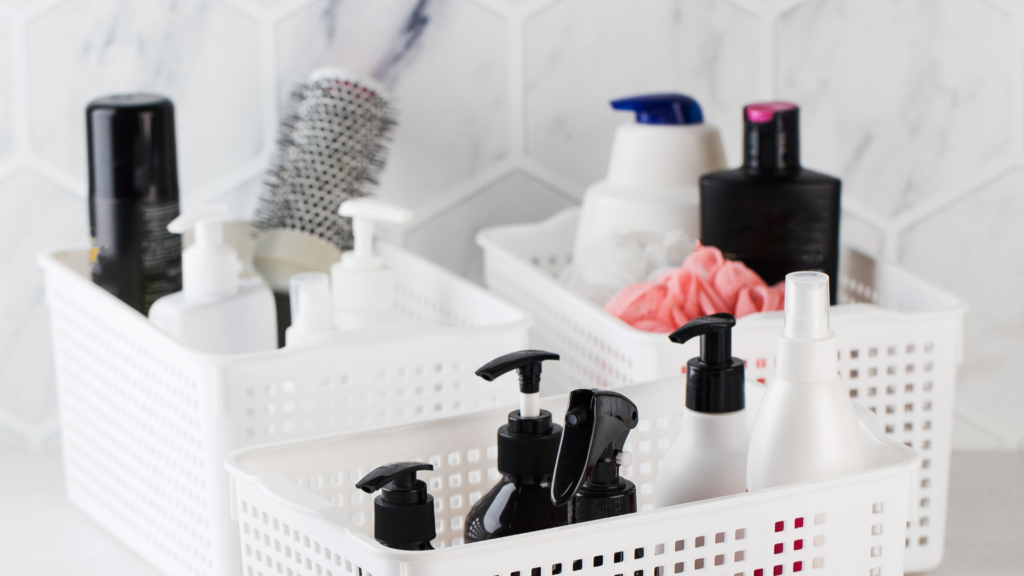 Before you toss things into boxes, let's set the stage for efficient packing. You'll need the right materials and a well-planned workspace.
Materials Needed
| Material | Purpose |
| --- | --- |
| Moving Boxes | For larger and fragile items |
| Bubble Wrap | For wrapping fragile items |
| Tape | To secure boxes and seal bags |
| Reusable Grocery Bags | For light and small items |
| Sealable Plastic Bags | For small liquids and spillables |
Select a roomy workspace. Consider setting up a table outside if the bathroom is cramped for better prep work. Remember, preparation is key to a successful move.
Sorting and Organizing
First, take every item out of cabinets, drawers, and closets. Now, you need to categorize them.
Categories for Sorting
Toiletries and hygiene products
Makeup
Cleaning supplies
Appliances like hairdryers and razors
Medicine and medications
Paper products like toilet rolls
Linens and towels
Miscellaneous small items and tools
FAQs:
How many boxes do I need to pack a bathroom?
Generally, 3-5 medium-sized moving boxes should suffice.
Discarding Unnecessary Items
Time to declutter! Say goodbye if you haven't touched it in the last six months. This is a crucial step in your organization process.
Ways to Dispose
Donate: Unopened toiletries and clean linens.
Recycle: Empty plastic bottles and paper products.
Dispose: Old medicine, hazardous cleaning supplies.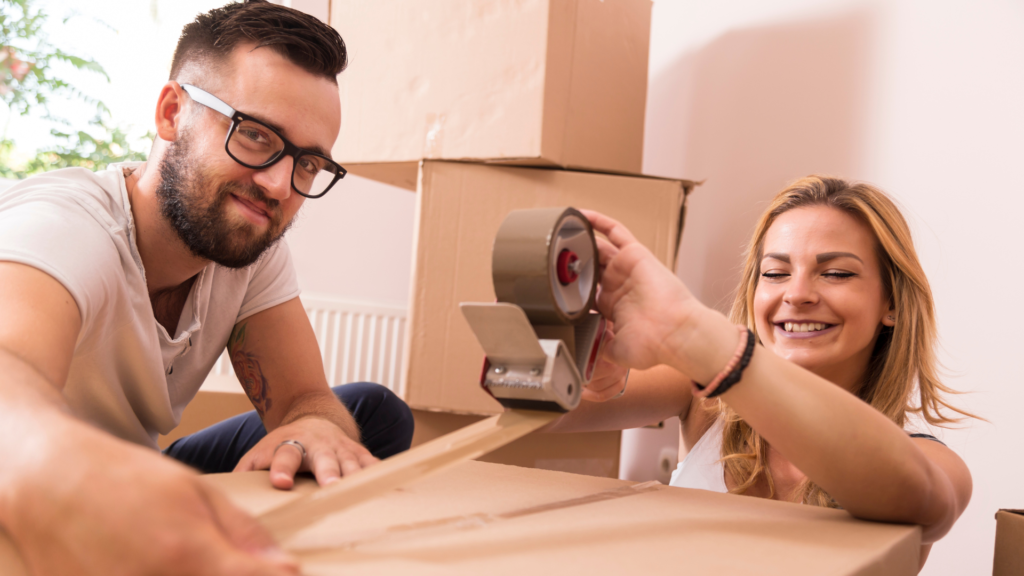 Packing an Essentials Bag
You don't want to rummage through boxes for a toothbrush on your first night. Prepare an essentials bag for the first week in your new place.
Essentials Bag Checklist
Toothbrush and toothpaste
Required medicine and medications
Soap or body wash
Towel and washcloth
Shampoo and conditioner
Packing Small Items
Reusable grocery bags come in handy for small and lightweight items like toiletries.
FAQs:
How do you pack less toiletries?
Choose travel-sized versions or products with multiple uses to minimize toiletry clutter.
Label each bag clearly so you can find what you need effortlessly during the move.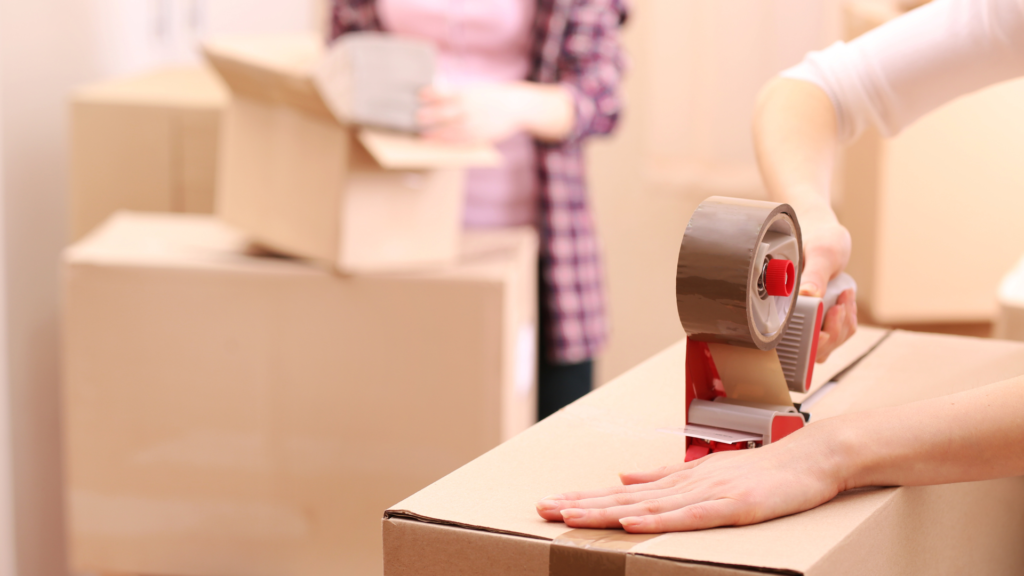 Packing Fragile and Larger Items
For larger and fragile items, moving boxes and bubble wrap are your best friends. Towels and linens can also be used as padding.
Tips for Packing Fragile Items
Double-wrap fragile items in bubble wrap.
Place heavier items at the bottom of the box.
FAQs:
How do you pack full-size shampoo and conditioner?
Seal the tops with tape and place them in sealable plastic bags to avoid spills.
Sealing or Disposing of Cleaning Supplies
Cleaning supplies often contain chemicals that can be hazardous during a move. Ensure they're tightly sealed or consider disposing of them according to local guidelines.
FAQs:
What items not to pack when moving?
Avoid packing bleach and aerosols; many moving companies restrict these items.
DIY vs Hiring a Professional
The ultimate question—should you pack yourself or hire a professional? DIY saves money but demands time and effort. Professional help can offer efficiency and quickness but may be pricier.
Pros and Cons
| Option | Pros | Cons |
| --- | --- | --- |
| DIY | Cost-effective | Time-consuming |
| Professional Help | Fast and efficient | May be costly |
Conclusion How to Pack Bathroom Items for Moving
You're now equipped with a comprehensive guide to pack your bathroom like a pro. Whether you opt for a DIY approach or call in the pros, the key is preparation and organization. Good luck, and happy moving!
Final Checklist
Gather all packing materials.
Sort and categorize all items.
Discard or donate what you don't need.
Prepare an essentials bag.
Pack smaller items in reusable grocery bags.
Use moving boxes and bubble wrap for fragile and larger items.
Check restrictions on cleaning supplies.
Decide between DIY and professional help.
Ready to tackle your bathroom packing? You've got this!
Frequently Asked Questions (FAQs)
How do you pack toiletries for moving?
Use sealable plastic bags for liquid items like shampoos and conditioners. For non-liquids, reusable grocery bags or small boxes work great. Ensure the caps are tightly closed, and consider taping them for extra security.
How do you pack shampoo when moving?
Place the shampoo bottle in an airtight plastic bag and seal it tightly. You can place these bags in a moving box, ideally with towels or linens for added cushioning.
What items should not be packed when moving?
Items like bleach, aerosols, and other hazardous chemicals are generally restricted by moving companies. Always check the company's guidelines before packing such items.
How many boxes do I need to pack a bathroom?
The number of boxes can vary depending on the number of items and their sizes. However, usually, 3-5 medium-sized moving boxes should suffice.
How do you pack full-size shampoo and conditioner?
Full-size bottles can be packed in the same way as smaller ones. Seal the top with tape and place the bottle in an airtight plastic bag. Use bubble wrap for extra protection.