What Is San Diego Famous For?
Summary: Discover the unique tapestry that is San Diego, from its rich history and diverse neighborhoods to its thriving arts scene and active lifestyle. Explore the highlights of America's Finest City, as we weave in the story of QShark, a trusted San Diego moving company, helping people make this vibrant city their new home.
| Aspect | Details |
| --- | --- |
| Climate | Mild, Mediterranean climate with abundant sunshine year-round |
| Beaches | Over 70 miles of diverse and beautiful coastline |
| Cuisine | Renowned for fresh seafood and authentic Mexican food |
| Craft Beer Scene | Home to over 150 breweries, known as the "Craft Beer Capital of America" |
| San Diego Zoo | World-renowned zoo and safari park committed to animal conservation |
| Arts and Culture | Vibrant arts scene with museums, theaters, galleries, and festivals |
| Naval Presence | Largest naval fleet in the world with significant military influence |
| Outdoor Lifestyle | Abundance of outdoor activities facilitated by the ideal climate |
I. Introduction
San Diego, fondly known as America's Finest City, is a tapestry of breathtaking beaches, historic sites, diverse neighborhoods, and innovative gastronomy. Its reputation stretches far beyond the California borders, drawing in people from across the world, whether as tourists, new residents, or even professional movers who have made San Diego their place of work.
At QShark Moving Company, we have the unique privilege of being part of countless stories of people moving to this iconic city. As best San Diego movers, we've not just moved furniture and boxes, but helped families, students, businesses, and military personnel set up their lives in San Diego. We've seen first-hand how San Diego's charm and the promise of a new beginning draw people in, just as they did when the city was founded centuries ago.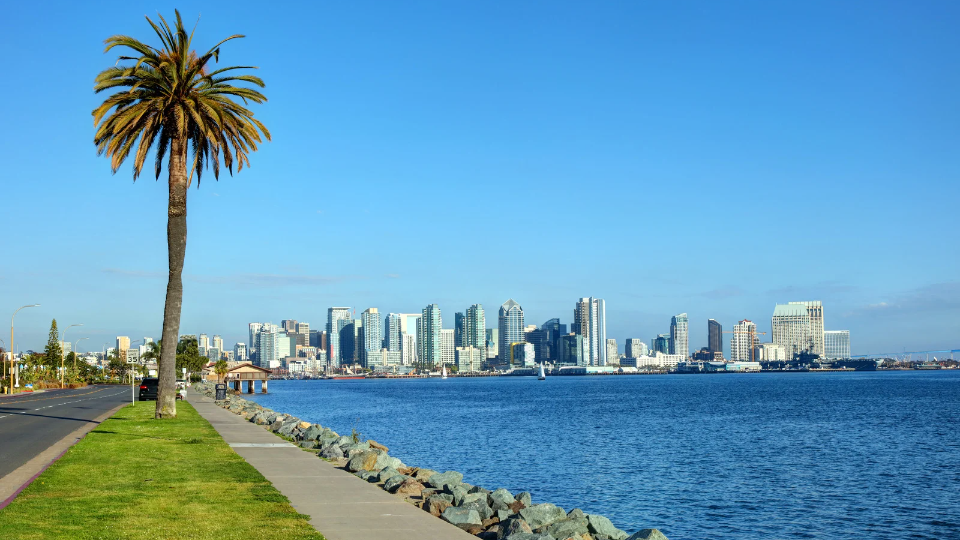 About the city
San Diego's rich history stretches back millennia, with the city playing a crucial role in California's journey to statehood. Its history is reflected in the stunning architecture of its historic districts and landmarks, such as the Old Town and Mission San Diego de Alcala.
San Diego is also known for its spectacular Mediterranean climate, a key outdoor and active lifestyle driver. It's not uncommon for local movers like us to transport surfboards and bicycles as much as we do couches and beds. This climate also gives life to the city's diverse neighborhoods, each with its distinct identity and vibrant community.
In this guide, we'll explore what makes San Diego truly unforgettable and delve into the details of its attractions, lifestyle, and charm. As we do, we'll share our experiences and insights as a San Diego moving company, offering a unique perspective on living, working, and playing in this vibrant city. So, whether you're planning a move or simply curious, join us on this journey through America's Finest City.

II. San Diego's Historical Significance
San Diego, deemed the birthplace of California, bears the distinction of being the first European settlement on the West Coast of the United States. Established in 1769, the city's history spans centuries, lending it a rich tapestry of cultural heritage.
A. The history of San Diego
Understanding San Diego starts with an exploration of its storied past. San Diego's history is a captivating journey that begins with its original inhabitants, the Kumeyaay people, stretches through Spanish and Mexican rule, and culminates in its role as an American city. Read our "How Old is San Diego?" piece to dive deeper into this narrative.
B. The role of San Diego in California's statehood
San Diego's history intertwines with that of California itself. The city played a pivotal role in the state's journey to joining the United States. Discover more about this era in our guide on "How to Move to San Diego."
C. Historic sites and districts
Stepping into San Diego's historic districts, such as Old Town and the Gaslamp Quarter, is akin to stepping back in time. Preserved buildings, monuments, and museums provide a fascinating glimpse into San Diego's past.
Old Town: Known as the birthplace of California, Old Town is the site of the state's first Spanish mission and presidio.
Gaslamp Quarter: Once the home of San Diego's red-light district in the 1880s and 1890s, this area now teems with vibrant nightlife and historic Victorian-era architecture.
Mission San Diego de Alcala: As the first Franciscan mission in The Californias, it has been an active place of worship since its establishment in 1769.
As professional movers, we at QShark often assist people in moving to these historic districts, and we appreciate the charm and character they add to San Diego.
III. The Marvel of San Diego's Climate
San Diego enjoys what many describe as the perfect climate: not too hot or cold, with abundant sunshine all year round. The city's Mediterranean climate is one of its most attractive features, shaping its lifestyle and attractions.
A. Overview of San Diego's Climate
San Diego's climate is mild and pleasant throughout the year. Summers are warm but not overly hot, and winters are cool but not freezing. Rainfall is minimal, especially in the summer months. Check out our article "Where is San Diego?" to understand more about the city's geographical location and its influence on its climate.
B. The Influence of Weather on San Diego's Lifestyle
The climate greatly influences the lifestyle in San Diego. The perpetual sunshine and moderate temperatures make outdoor activities a year-round possibility, fostering a lively and active culture in the city.
Outdoor activities: The options are limitless, from surfing and swimming to hiking and biking.
Alfresco dining: Many restaurants and cafes in San Diego offer outdoor seating to allow patrons to enjoy the beautiful weather.
Gardening: The climate is ideal for gardening, and you will often see beautiful, lush gardens around residential areas.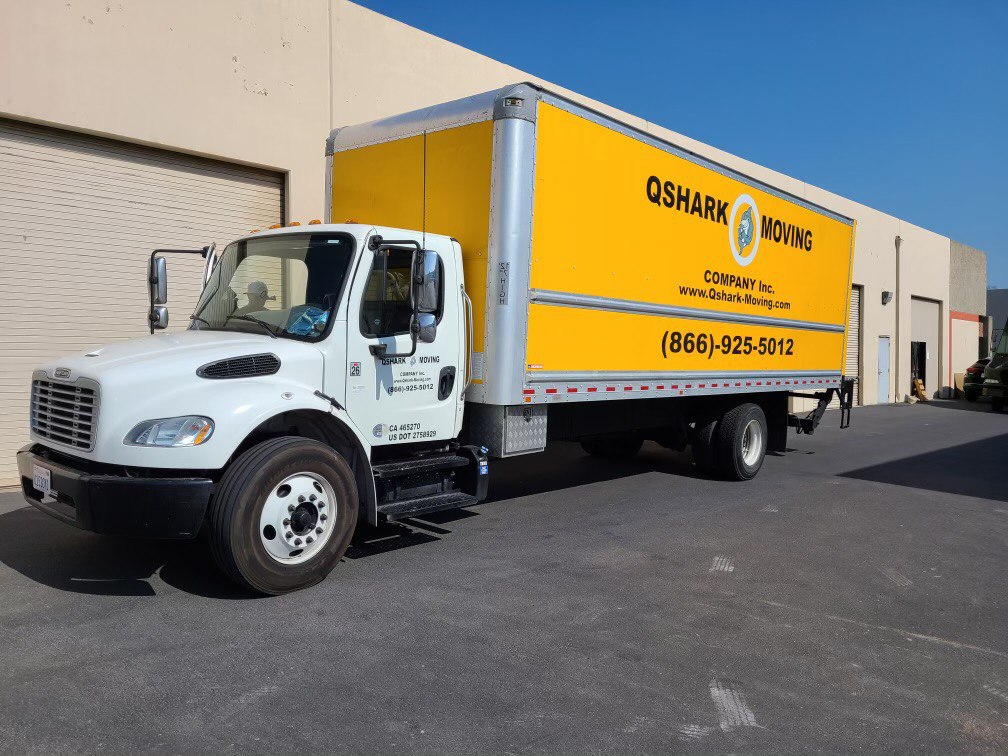 San Diego's Pristine Beaches
San Diego's pristine coastline stretches for over 70 miles, offering diverse, beautiful beaches. Each one carries a distinct charm, catering to different tastes and activities. Whether you're a surfer looking for a wave, a family planning a picnic, or someone seeking a tranquil spot to watch the sunset, San Diego's beaches have something for everyone.
La Jolla Shores: Known for its gentle waves and idyllic setting, La Jolla Shores is perfect for families and novice surfers.
Mission Beach: This bustling beach offers sandy shores and a classic boardwalk filled with games, shops, and eateries.
Pacific Beach: Popular among younger crowds, this beach features a vibrant nightlife and offers numerous water activities.
To help you understand what each neighborhood and beach in San Diego offers, we recommend our guide on "Best Places to Live in San Diego."
Being a San Diego moving company, we often facilitate moves to these beachside neighborhoods. There's a unique allure to living close to the sea, and at QShark, we're well-equipped to help make this dream a reality.
Unique Neighborhoods and Living in San Diego
San Diego is a mosaic of vibrant neighborhoods, each boasting its unique characteristics and charm. From the historic allure of the Gaslamp Quarter and Old Town to the Italian flair of Little Italy or the hipster vibes of North Park, a corner of San Diego caters to every preference.
Gaslamp Quarter: Known for its lively nightlife, historic Victorian-era architecture, and diverse dining scene.
Little Italy: Famous for its Italian heritage, food, and cultural festivals.
North Park: Celebrated for its craft beer, trendy boutiques, art scene, and eclectic eateries.
When it comes to moving, understanding the nuances of these neighborhoods can be instrumental in making the right choice for your new home. Our article "How to Move to San Diego" offers detailed advice and information to those considering the move.
At QShark, we've had the privilege of moving families, young professionals, and students across these neighborhoods. As local movers we appreciate and respect the individuality of each area, and we aim to make the transition smooth and hassle-free for our clients.
Phenomenal San Diego Cuisine
San Diego's culinary scene is as diverse and exciting as its neighborhoods. The city's location on the Pacific Ocean and its proximity to Mexico heavily influence its food culture, known for fresh seafood and authentic Mexican cuisine. San Diego offers a gastronomic adventure for every palate from casual fish taco stands to upscale farm-to-table restaurants.
Fresh and Delicious Seafood
Situated on the coast, San Diego enjoys access to fresh seafood, which features heavily in its cuisine. The city is especially famous for its fish tacos, a local staple that is a must-try for all visitors and residents. There's no shortage of places to indulge in seafood, from laid-back beach shacks to elegant waterfront dining establishments.
Authentic Mexican Food
Owing to its location near the Mexican border, San Diego is known for its authentic Mexican food. The city's Mexican cuisine is celebrated for its flavor, variety, and authenticity. From mouthwatering street tacos to gourmet enchiladas, you can satisfy your cravings for Mexican food at every turn.
Innovative Farm-to-Table Movement
San Diego's culinary scene also includes an array of farm-to-table restaurants. These establishments emphasize organic, locally sourced ingredients, creating dishes that are as fresh as they are flavorful. The city's Mediterranean climate allows for year-round farming, providing an abundance of fresh produce to these restaurants.
San Diego's Flourishing Craft Beer Scene
San Diego is often referred to as the "Craft Beer Capital of America," boasting over 150 breweries and a strong culture of beer appreciation. The city's breweries craft a wide range of beers, with a particular focus on hop-heavy IPAs. San Diego's craft beer scene has garnered international acclaim and is a must-explore for any beer enthusiast.
Our blog post "Why Move to San Diego?" provides an overview of the unique cultural aspects of the city, including its vibrant craft beer scene.
The World-Famous San Diego Zoo and Safari Park
San Diego is home to the world-renowned San Diego Zoo and Safari Park, often ranked among the best zoos in the world. With a commitment to conservation, these institutions provide a home to thousands of animals from across the globe. They offer an unparalleled opportunity for visitors to witness and learn about wildlife from every continent.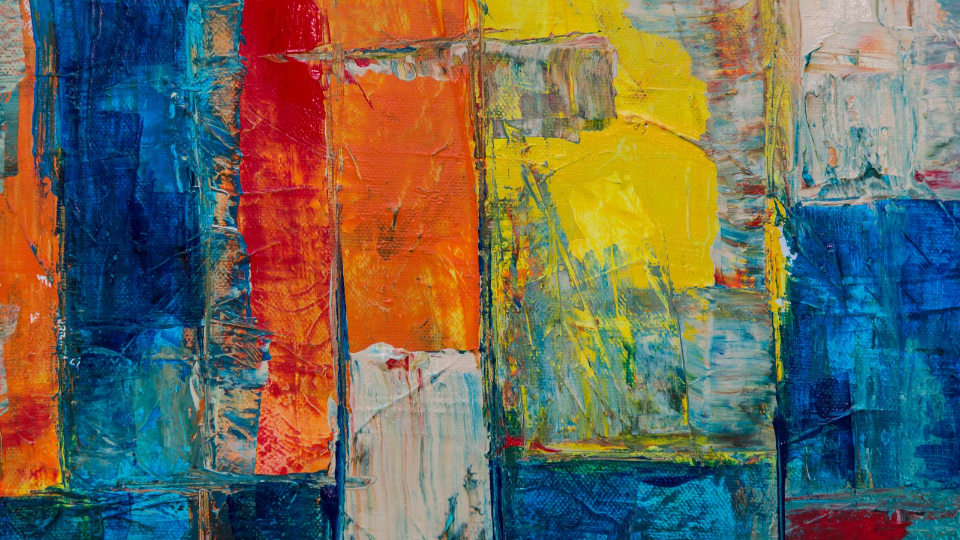 San Diego's Vibrant Arts and Culture Scene
San Diego's cultural scene is a vibrant mix of art, music, theater, and festivals. The city offers an array of cultural attractions, from the museums in Balboa Park to the art galleries in La Jolla. The city's cultural scene also includes a thriving theater community, with numerous venues featuring local productions, Broadway shows, and music concerts.
Our detailed demographics guide about "San Diego Demographics" presents a broader picture of the city's diverse cultural and social scene.
The Naval Presence in San Diego
San Diego hosts the largest naval fleet in the world, with the U.S. Navy, Marine Corps, and Coast Guard all maintaining a significant presence. This military influence shapes the city's character, contributing to its diverse population and its sense of patriotism and community service.
Safety in San Diego
Like any large city, San Diego has areas that are safer than others, but overall, it maintains a relatively low crime rate for its size. The city's commitment to public safety, community involvement, and a robust law enforcement presence contribute to a secure environment for its residents. For more specific information on safety in different San Diego neighborhoods, we suggest reading our guide: "Is San Diego Safe to Live?"
Education in San Diego
San Diego is home to an excellent education system comprising high-quality public schools, renowned private institutions, and prestigious universities. The University of California, San Diego (UCSD), and San Diego State University (SDSU) are among the top-rated higher education institutions in the country, making the city an appealing destination for students and academics.
Conclusion: Moving to San Diego with Qshark
In addition to its beautiful beaches, delectable cuisine, and vibrant culture, San Diego offers high-quality living, a strong sense of community, and a lifestyle that blends urban sophistication with outdoor leisure. The city is a blend of historic charm and modern living, maintaining a unique and appealing balance.
Whether you're moving within San Diego or relocating from another city, our team at QShark Moving Company is ready to assist. As a trusted San Diego moving company with years of experience, we understand the nuances of the city and can provide a stress-free moving experience. Our team of professional movers is dedicated to delivering reliable, efficient, and friendly service, making your move as smooth as possible.
We invite you to read our detailed guide on "How to Move to San Diego", where you will find practical advice and tips to help you transition. As the best San Diego movers, we are here to ensure your move is successful. Contact us today to learn more about our services and how we can assist with your move to this incredible city.
San Diego, famous for its perfect weather, beautiful beaches, and vibrant culture, awaits you. Let's embrace the adventure together!