Summary: Explore the vibrant city of San Diego through the eyes of Qshark Moving Company. This comprehensive guide will provide detailed insights about life in San Diego and how to plan a seamless move with our professional team. So let's find out why move to San Diego!
Why Move to San Diego?
| Reason | Description |
| --- | --- |
| Climate | San Diego boasts year-round mild weather with an average temperature of 70 degrees. |
| Beaches | With 70 miles of coastline, San Diego offers beautiful beaches for surfing, sunbathing, and swimming. |
| Job Opportunities | The city has a diverse economy with thriving sectors such as biotechnology, healthcare, international trade, research, and tourism. |
| Education | San Diego has top-rated public and private schools and renowned universities like UC San Diego and San Diego State University. |
| Healthcare | San Diego provides excellent healthcare facilities and services, including world-class hospitals like UC San Diego Health and Scripps Mercy Hospital. |
| Recreation and Attractions | San Diego offers a plethora of recreational activities and attractions, including hiking trails, historic sites, museums, a vibrant nightlife, and family-friendly attractions like San Diego Zoo and LEGOLAND. |
I. Introduction
San Diego, also known as "America's Finest City", offers a unique blend of laid-back Southern California charm and bustling city life. As one of the most desirable cities in the United States, it's no wonder that people from all walks of life are attracted to its sandy beaches, perfect climate, and the burgeoning job market.
As a leading San Diego moving company, Qshark Moving Company takes pride in helping individuals and families make this fantastic city their home. This in-depth article is designed to be your comprehensive guide, providing everything you need to know about moving to and living in San Diego.
With Qshark, not only do you get the best San Diego movers, but also a resource for all things related to your move.
Whether you're curious about the cost of living, seeking the best residential areas, or wondering about job opportunities, we have you covered. As a bonus, we will share tips and guidance on how to make your move as smooth as possible with our professional movers.
Here's what we'll cover in this guide:
Understanding San Diego: Delve into the geography, history, demographics, and unique culture and lifestyle of San Diego.
Residential Areas in San Diego: Discover the best neighborhoods to suit your lifestyle and budget.
Cost of Living in San Diego: A comprehensive overview of living costs from housing to food, transportation, and more.
Job Opportunities in San Diego: Get familiar with the job market, leading industries, and entrepreneurial opportunities.
Education in San Diego: Learn about the education system, from public and private schools to higher education institutions.
Healthcare in San Diego: A guide to the healthcare system, top hospitals, health insurance options, and wellness resources.
Recreation and Entertainment in San Diego: Explore local attractions, outdoor activities, the vibrant art scene, and culinary delights.
Transportation in San Diego: Understand the public transportation system, road conditions, and other travel options.
Moving to San Diego with Qshark Moving Company: Why choose Qshark? Learn about our services and hear from satisfied customers.
Our goal is to provide you with the knowledge and resources to make your decision to move to San Diego an easy one.
To get started, check out our article on "Where is San Diego?" to learn more about this sunny Southern California city. After that, feel free to explore the rest of our guide or jump directly to the sections that interest you the most.
Let's embark on this journey together. Welcome to your future in San Diego!
---
In the next section, we'll dive into understanding the charm and appeal of San Diego. As your trusted local movers, we're excited to help you embark on this new chapter of your life in San Diego.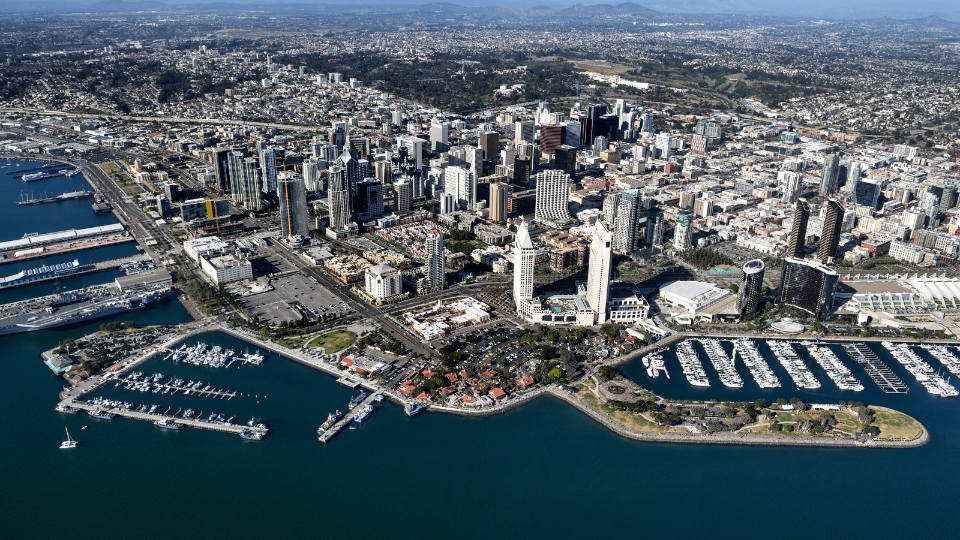 II. Understanding San Diego
Located on the Pacific Coast of California, San Diego is known for its ideal weather, extensive beaches, and an array of outdoor attractions. It's a city rich in history, culture, and endless opportunities. Let's dive deeper into understanding San Diego.
A. Geography and Climate
San Diego has a diverse topography ranging from miles of coastline to rugged mountains and sun-kissed deserts. It offers a unique mixture of city life combined with a taste of nature's finest landscapes. For more on San Diego's geographical layout, check out our article on "How big is San Diego?"
The city experiences a Mediterranean climate with warm, dry summers and mild winters – making it ideal for those who love the outdoors. San Diego enjoys more than 260 sunny days per year, allowing residents to enjoy a variety of activities year-round.
B. History of the City
San Diego is steeped in history, dating back to its founding in 1769. It's the oldest town in California and has a rich cultural heritage that reflects its Native American, Spanish, Mexican, and American roots. To learn more about the city's historical significance, we recommend our detailed post on "How old is San Diego?"
C. Demographics
San Diego is the eighth-largest city in the United States, boasting a diverse and multicultural population. Its demographics reflect a blend of cultures and languages, adding to the city's rich cultural fabric. For a more in-depth analysis of the population, have a look at our article on "San Diego Demographics"
D. Culture and Lifestyle
San Diego's culture is a reflection of its diverse population, historical roots, and coastal location. It's a city of vibrant neighborhoods with unique character and charm. San Diego offers a lifestyle for everyone, whether it's the laid-back beach communities, the trendy urban districts, or the quiet suburban areas.
---
In the next section, we will guide you through the various residential areas of San Diego, helping you find the perfect neighborhood to call home. As the best San Diego movers, we're here to assist in making your relocation as smooth and enjoyable as possible.
III. Residential Areas in San Diego
San Diego is a city of neighborhoods, each offering its unique charm and lifestyle. From beachfront properties to urban dwellings and quiet suburban communities, there's a neighborhood to suit everyone's preferences and budget.
Overview of Different Neighborhoods
San Diego's neighborhoods can be broadly divided into the following areas:
Central: Downtown, Little Italy, Hillcrest, North Park.
Coastal: La Jolla, Pacific Beach, Ocean Beach, Point Loma.
Northern: Carmel Valley, Rancho Bernardo, Poway.
Eastern: La Mesa, El Cajon, Santee.
Southern: Chula Vista, National City, Imperial Beach.
Each of these neighborhoods has its unique characteristics, which you can explore further in our article on the "Best places to live in San Diego"
Comparison of Various Residential Areas
When choosing your new home, consider the following factors:
Safety: It's essential to check the crime rates of the neighborhoods you're considering. Our article "Is San Diego safe to live?" provides an overview of safety across the city.
Cost: Housing prices can vary significantly between neighborhoods. Balance your budget with your preferred lifestyle and proximity to work or school.
Amenities: Consider the proximity to schools, healthcare facilities, grocery stores, and other amenities.
Family-friendly neighborhoods
If you're moving with your family, you might want to look at neighborhoods with good schools, parks, and family-friendly activities. Suburban communities such as Carmel Valley, Rancho Bernardo, and Poway are popular choices for families.
Neighborhoods suitable for young professionals, retirees, students, etc.
Young Professionals: Downtown, Little Italy, and North Park offer a vibrant nightlife and proximity to many businesses and startups.
Retirees: La Jolla and Point Loma are popular choices for their peaceful environment and stunning ocean views.
Students: Areas near universities like UCSD and SDSU, such as La Jolla and College Area, offer affordable housing and a lively atmosphere.
---
Now that you've learned about the various neighborhoods in San Diego, the next section will delve into the cost of living in the city. Remember, our local movers are always here to assist you in your moving journey.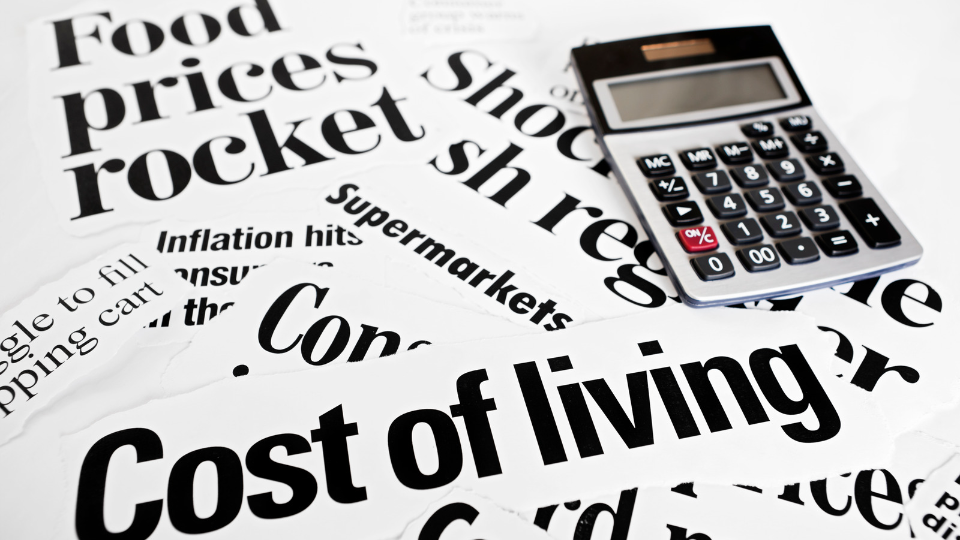 IV. Cost of Living in San Diego
Understanding the cost of living is essential when planning a move to a new city. With its stunning beaches and vibrant lifestyle, San Diego is often perceived as an expensive city. However, it offers various options that can cater to different budgets.
Overview of the Cost of Living
San Diego's cost of living is influenced by several factors, with housing being the most significant one. The city has a range of options, from luxury coastal properties to more affordable apartments in urban and suburban areas. The overall cost can vary depending on the neighborhood, the size of the house, and its proximity to popular amenities or business centers.
For a detailed breakdown of moving costs in the city, read our article "How much do movers cost in San Diego?"
Comparison with Other US Cities
Compared to other major cities in the United States, San Diego's cost of living is higher than the national average. However, it's relatively less expensive than other California cities like San Francisco and Los Angeles.
Breakdown of Expenses
Apart from housing, here's a general overview of the other significant expenses you can expect when living in San Diego:
Food and Groceries: San Diego's food cost is slightly higher than the national average. There are a variety of grocery stores, including budget-friendly options like Aldi, Trader Joe's, and Walmart.
Transportation: Public transportation in San Diego is affordable and reliable. However, if you own a car, remember to account for fuel, insurance, and maintenance costs.
Healthcare: San Diego's healthcare costs are on par with the national average. The city has excellent healthcare facilities.
Education: If you have children, consider the costs of education. Public schools are free, but private school tuition can vary.
---
In the following section, we will guide you through the job opportunities in San Diego, helping you make an informed decision about your career prospects in the city. As your trusted San Diego moving company, we aim to ensure your relocation is as smooth as possible.
V. Job Opportunities in San Diego
San Diego's robust economy, driven by diverse sectors such as biotechnology, healthcare, international trade, research, and tourism, presents plentiful job opportunities for local and international job seekers. Let's explore the city's vibrant job market.
Leading Industries in San Diego
San Diego's economy is remarkably diverse, with several thriving sectors. Here are some key industries:
Biotechnology & Healthcare: Home to numerous research institutes and biotech companies, San Diego is a hub for innovation in the health sector.
Defense & Military: San Diego hosts several military bases and contractors, making it a significant player in the defense industry.
Tourism: With its sunny weather, beautiful beaches, and popular attractions like the San Diego Zoo, tourism is a vital part of the city's economy.
International Trade: Given its strategic location on the Pacific Rim and proximity to the Mexican border, San Diego is a major player in international trade.
Job Market Trends
San Diego's job market is continually evolving, with an increasing demand for roles in the technology and research sectors. There's a noticeable growth in opportunities for software engineers, data analysts, and biotech researchers.
Starting a Business in San Diego
For those with an entrepreneurial spirit, San Diego presents a nurturing environment for startups. The city's economic development department offers various resources and incentives for small businesses, making it an attractive location for entrepreneurs.
Networking and Professional Development
San Diego offers numerous networking events, professional development courses, and mentorship programs across industries. These opportunities can provide valuable connections and help advance your career.
---
With an understanding of San Diego's job market, it's time to look into the city's educational opportunities in the next section. Remember, our professional movers are here to assist in making your relocation seamless.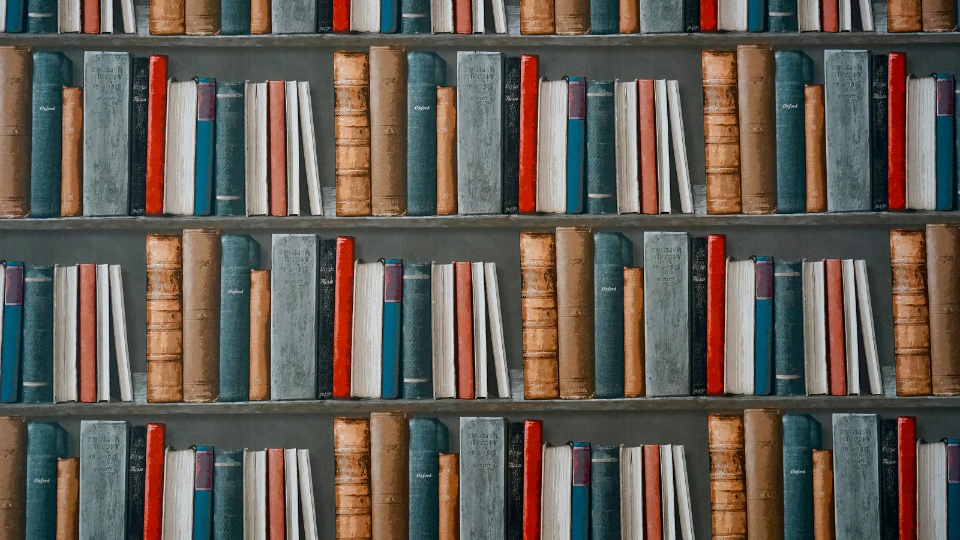 VI. Education in San Diego
Whether you're moving with your family or considering furthering your education, San Diego offers a variety of quality educational institutions. From preschools to higher education, the city is committed to providing excellent educational opportunities to its residents.
Public and Private Schools
San Diego hosts some of the country's top-rated public and private schools, providing high-quality education at the elementary, middle, and high school levels. The city's schools are known for their diverse curriculum, excellent faculty, and commitment to student development.
Higher Education Institutions
San Diego is also home to renowned universities and colleges offering a wide range of undergraduate and postgraduate programs. The University of California, San Diego (UCSD), and San Diego State University (SDSU) are notable institutions that attract students worldwide. There are also several community colleges providing affordable education and vocational training.
Adult Education and Professional Development
San Diego supports lifelong learning with adult education programs, professional development courses, and vocational training. These opportunities allow residents to upgrade their skills, change careers, or pursue personal interests.
---
Having explored the educational landscape of San Diego, let's move on to the city's healthcare system in the next section. At Qshark Moving Company, we're committed to providing comprehensive information to make your transition to San Diego as smooth as possible.
VII. Healthcare in San Diego
Healthcare is a crucial factor to consider when moving to a new city. Fortunately, San Diego offers exceptional healthcare facilities and services, ranging from top-rated hospitals to specialized health centers.
Overview of Healthcare Facilities
San Diego boasts some of the best healthcare facilities in the country, both in terms of quality of care and patient satisfaction. The city is home to world-class hospitals like UC San Diego Health, Scripps Mercy Hospital, and Rady Children's Hospital.
Specialized Healthcare Services
Apart from general healthcare facilities, San Diego offers a range of specialized healthcare services, including but not limited to:
Mental health services
Rehabilitation centers
Senior care services
Children's health services
Health Insurance
Understanding the health insurance landscape is vital for newcomers. Most residents in San Diego have health insurance coverage, with plans primarily provided by employers, the state (Medi-Cal), or the federal government (Medicare). Private health insurance is also an option.
Wellness and Preventative Health
San Diego's focus on health extends beyond medical care. The city promotes a healthy lifestyle through wellness programs, outdoor activities, and health-focused events. With its abundant sunshine, local farmer's markets, and extensive hiking trails, San Diego makes staying healthily enjoyable.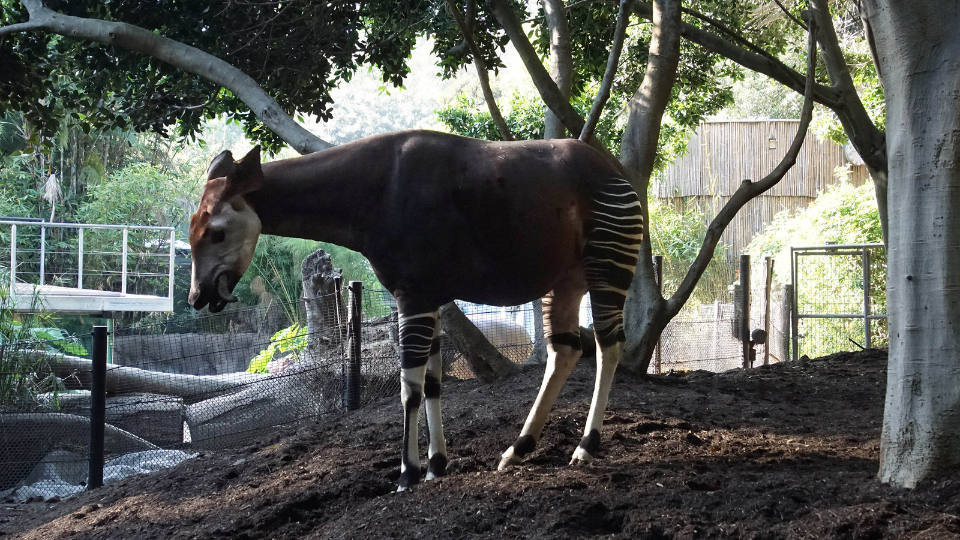 VIII. Recreation and Attractions in San Diego
One of the most appealing aspects of San Diego is the plethora of recreational activities and attractions it offers. The city's unique blend of natural beauty, cultural heritage, and urban amenities provides countless ways to enjoy your free time.
Outdoor Activities
San Diego's pleasant climate and diverse landscapes make it a paradise for outdoor enthusiasts. Here are some activities you can enjoy:
Beaches: Enjoy a day of swimming, surfing, or sunbathing at one of San Diego's beautiful beaches.
Hiking and Biking Trails: Explore the city's natural beauty through its extensive network of trails.
Parks: Visit Balboa Park, which is not just a park but a collection of gardens, museums, and cultural venues.
Cultural and Historical Attractions
San Diego's rich history and multicultural heritage are reflected in its many cultural attractions:
Museums: Learn about art, history, and science at institutions like the San Diego Museum of Art, the USS Midway Museum, and the San Diego Natural History Museum.
Historic Sites: Visit the historic Old Town San Diego, Presidio Park, or the Cabrillo National Monument.
Theatres: Enjoy a play or musical at the Old Globe Theatre or the La Jolla Playhouse.
Food and Nightlife
From foodie-friendly farmers markets to high-end restaurants and vibrant nightlife, San Diego has it all:
Dining: Experience the city's culinary diversity, from fresh seafood to Mexican cuisine and everything in between.
Nightlife: Visit the Gaslamp Quarter for a variety of bars, nightclubs, and live music venues.
Breweries: Don't miss San Diego's thriving craft beer scene, with more than 150 breweries.
Family-Friendly Attractions
San Diego is a fantastic city for families, offering numerous attractions that kids (and parents) will love:
San Diego Zoo: This world-renowned zoo is home to more than 3,500 animals of over 650 species and subspecies.
SeaWorld San Diego: Experience marine life shows, thrilling rides, and up-close animal interactions.
LEGOLAND California: A theme park that's perfect for younger kids, with interactive rides and displays all made of LEGOs.
---
San Diego is a vibrant city with a rich history, diverse culture, and an abundance of activities to enjoy. By choosing to move here, you'll not only experience a great lifestyle but also have the support of the best San Diego movers, Qshark Moving Company. Welcome to San Diego!
For more information on moving to San Diego, visit our detailed guide here.
IX. Conclusion
Making a move is a significant decision, and the more informed you are, the better choices you can make. San Diego, with its welcoming community, burgeoning economy, excellent educational institutions, and high-quality healthcare offers a fantastic quality of life. Its unique mix of outdoor recreation, cultural heritage, and culinary delights make it an attractive destination for individuals and families alike.
Moving to a new city involves a lot of planning, and having a reliable partner is essential to make your transition smooth. At Qshark Moving Company, we pride ourselves on being the best San Diego movers, offering professional moving services tailored to your needs.
We hope this guide has given you a comprehensive San Diego life overview. Each journey begins with a single step. If San Diego is your next step, we're here to take that step with you.