What to do in San Diego?
From stunning beaches to vibrant cultural experiences, San Diego offers a bounty of adventures. Discover all the gems of "America's Finest City" as you plan your move with QShark, the best San Diego movers.
Summary: As a new resident of San Diego, a world of experiences is waiting for you. San Diego offers endless opportunities for exploration and fun, from the rich history of Old Town to the scenic beauty of La Jolla and the buzzing nightlife in the Gaslamp Quarter. This guide delves into every aspect of the city, making your transition with QShark Moving Company as smooth as possible.
| Category | Attractions |
| --- | --- |
| Must-See Attractions | Balboa Park, Gaslamp Quarter, La Jolla, Old Town San Diego State Historic Park |
| Outdoor Activities | Beach Activities, Hiking Trails, Water Activities, Parks and Recreation |
| Cultural and Artistic Experiences | Museum Scene, Music and Theater, Street Art, Festivals |
| Food and Drink | Mexican Cuisine, Craft Beer, Farmers Markets, Dining Experiences |
---
I. Introduction
San Diego, often referred to as "America's Finest City," is a vibrant metropolis nestled along the Pacific Ocean in Southern California. It's a city where history and modernity blend seamlessly, where you can dip your toes in the ocean in the morning and hike picturesque trails by afternoon. Our company, QShark, your local movers, wants to make your move here as enjoyable as possible by helping you get acquainted with this captivating city.
For a comprehensive view of San Diego's vastness, check out our article on how big San Diego is. If you want to dive deeper into history, our piece on how old San Diego is will provide you with a wealth of knowledge about this beautiful city. And if you're still deciding on your move, our why move to San Diego post has compelling arguments for making the shift.
When you hire professional movers like us, you get more than a hassle-free move. You also receive insider information about your new city, allowing you to settle in faster. With QShark, your relocation will be in good hands, leaving you more time to focus on the exciting part – exploring your new home. We're more than just your San Diego moving company; we're your partners in this exciting journey.
So, let's start the adventure and delve into what makes San Diego a fantastic city to live in!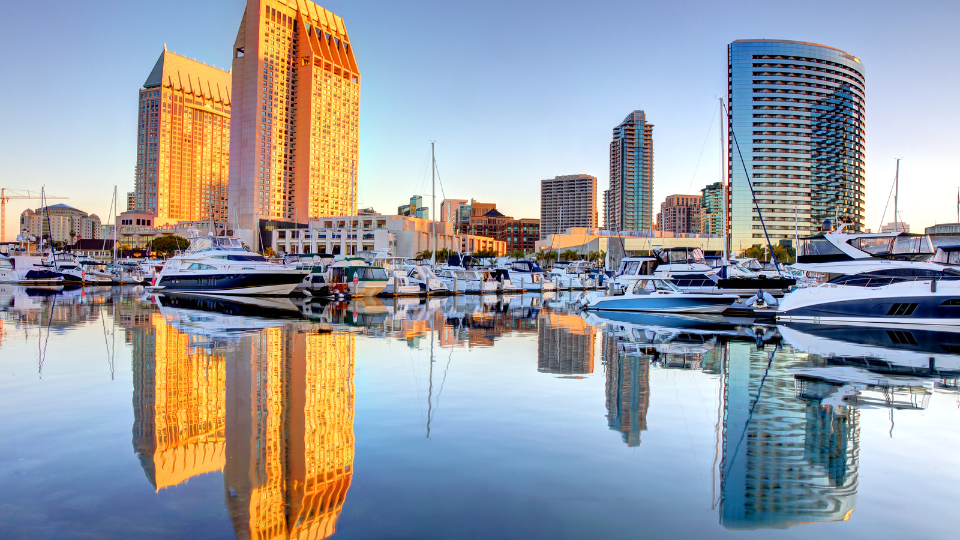 II. Getting to Know San Diego
San Diego is known for its comfortable climate, with temperatures rarely dipping below 50°F in winter or above 80°F in the summer. This Mediterranean-like weather is one reason many relocate to this sun-soaked city. The city's layout is also unique, with a diverse collection of neighborhoods boasting distinct personalities and attractions.
A. Geography and Climate
San Diego is blessed with a beautiful coastline, verdant valleys, rolling hills, and majestic mountains. To understand more about the city's geographical placement, visit our page on where is San Diego. The city's climate is one of its biggest draws, offering warm, dry summers and mild winters. This mild climate makes San Diego perfect for outdoor activities all year round.
B. Neighborhoods
San Diego comprises many neighborhoods, each with its unique charm. From the historic heart of the Gaslamp Quarter to the beachfront beauty of La Jolla and the upscale charm of Rancho Santa Fe, there's a neighborhood for every lifestyle. Here are a few key areas:
Gaslamp Quarter: Known for its vibrant nightlife and historic Victorian-era buildings.
La Jolla: Home to upscale shopping, beautiful beaches, and world-class restaurants.
Rancho Santa Fe: Known for its large estates, equestrian culture, and golf courses.
Old Town: The birthplace of California, featuring historic sites and Mexican culture.
For a more detailed look at where to live, check out our guide on the best places to live in San Diego.
C. Transportation
Getting around San Diego is relatively straightforward, with options ranging from public transportation to biking and driving. The Metropolitan Transit System (MTS) offers extensive bus and trolley services, and for those living and working downtown, cycling is a popular choice. Of course, as in any major city, driving is often the most flexible option.
Remember:
Your journey with QShark, the professional movers, doesn't end when your belongings reach your new home. We're here to help you navigate through your transition, making your move to San Diego a truly enjoyable experience!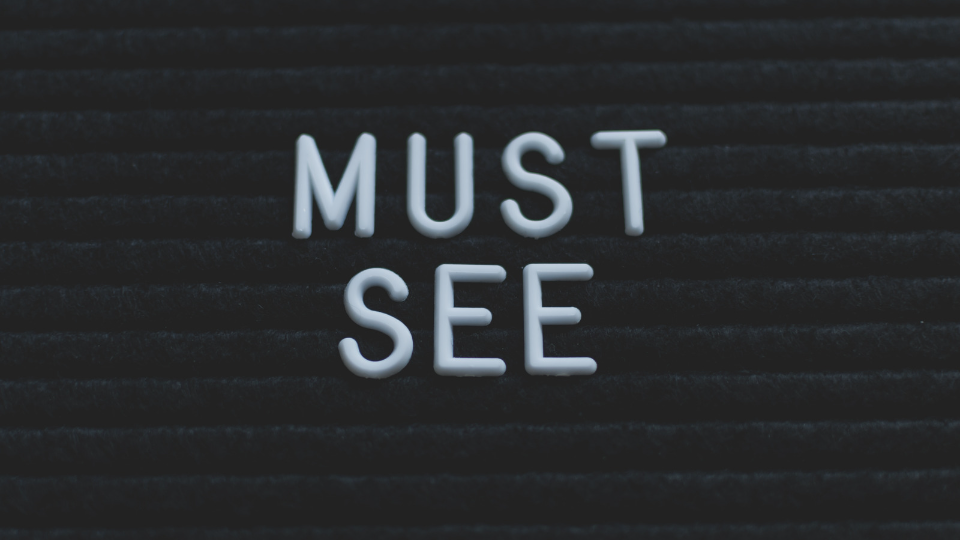 III. San Diego's Must-See Attractions
San Diego's rich history, stunning architecture, and diverse cultural scene make it a vibrant place for locals and tourists. Here are a few attractions that you must not miss.
Balboa Park: Home to several museums, stunning gardens, and the world-renowned San Diego Zoo, Balboa Park is a cultural hub. Spend a day exploring the Museum of Art, the Natural History Museum, or relax amidst the lush greenery. Don't forget to stroll through the Botanical Building, one of the largest lath structures in the world.
Gaslamp Quarter: Steeped in history and buzzing with energy, the Gaslamp Quarter is the city's dining and entertainment hub. Walk along the Quarter's 16 blocks to discover an array of restaurants, bars, and shops housed in beautifully preserved Victorian-era buildings.
La Jolla: This seaside neighborhood offers spectacular views, upscale dining, and outdoor activities. Explore the picturesque La Jolla Cove, watch seals at the Children's Pool, or hike up Mount Soledad for a panoramic view of the city.
Old Town San Diego State Historical Park: Travel back in time at this state park that showcases life in the Mexican and early American periods of 1821 to 1872. The Old Town provides a unique glimpse into the region's past, from historic buildings to traditional Mexican cuisine.
San Diego offers so many attractions that moving here feels like stepping into a year-round vacation. And with the help of QShark, your local movers, you can start your "holiday" the moment you arrive.
---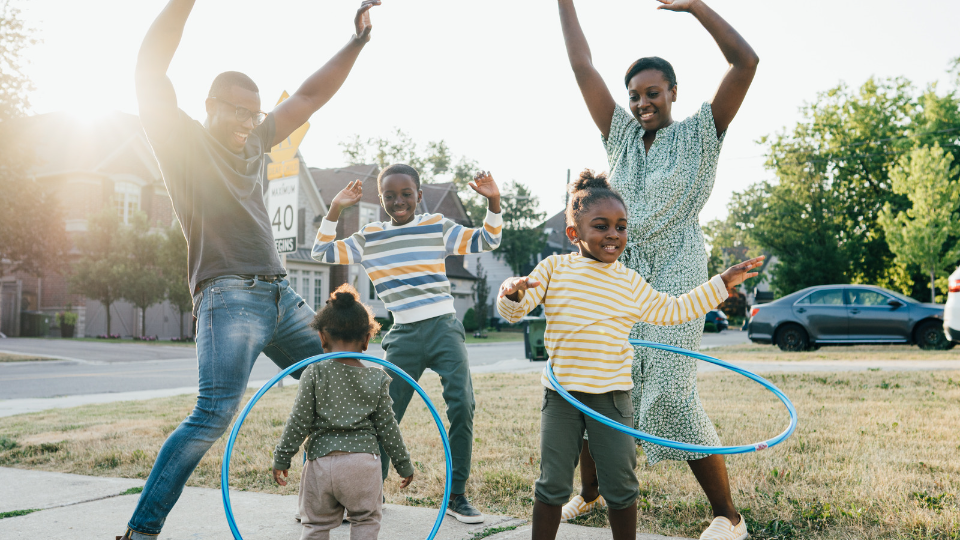 IV. Outdoor Activities in San Diego
San Diego's pleasant weather and diverse landscapes make it a paradise for outdoor enthusiasts. Here are some activities that should be on your bucket list.
Beach Activities: With 70 miles of coastline, San Diego offers a range of beach activities. Try your hand at surfing, enjoy a picnic with your loved ones, or bask in the sun at beaches like La Jolla Shores, Coronado Beach, and Mission Beach.
Hiking Trails: From coastal paths to mountain hikes, there's a trail for every hiker in San Diego. For an easy stroll, try the trail at Torrey Pines State Reserve. If you're up for a challenge, the hike to the summit of Cowles Mountain rewards you with a panoramic view of the city.
Water Activities: Beyond surfing, the city's waterways offer sailing, fishing, and whale watching. Visit the Mission Bay Aquatic Center to explore a wide range of water sports.
Parks and Recreation: San Diego's parks offer more than picnic spots. Balboa Park, Mission Trails Regional Park, and Presidio Park are perfect for biking, hiking, or enjoying a day amidst nature.
Embrace the outdoor life as you embark on this new chapter in San Diego. Trust QShark Moving Company to handle your moving hassles, so you can start exploring the minute you reach.
V. Cultural and Artistic Experiences
In San Diego, you'll find a thriving art scene that caters to every taste, whether you're a fan of the classics, contemporary works, or local productions.
Museum Scene: San Diego is home to a plethora of museums, ranging from traditional art and history museums to unique displays like the USS Midway Museum. Balboa Park alone houses over 15 museums, including the San Diego Museum of Art, the Natural History Museum, and the Museum of Man.
Music and Theater: San Diego's live music and theater scene is equally rich. From the classic Old Globe Theatre in Balboa Park to the modern Sleep Train Amphitheatre, there's always a show to catch in the city. San Diego Opera and San Diego Symphony offer high-quality classical performances, while venues like the House of Blues host a wide variety of contemporary acts.
Street Art: Art in San Diego isn't limited to indoor spaces. The city's streets and buildings are adorned with murals and street art that add color to every corner. Areas like North Park, Barrio Logan, and East Village are particularly known for their vibrant street art.
Festivals: San Diego's cultural calendar is packed with festivals that celebrate music, art, food, and more. Don't miss events like the San Diego Latino Film Festival, the Festival of the Arts in North Park, and the San Diego Bay Wine and Food Festival.
Discover the cultural pulse of San Diego as you settle into your new home. With QShark Moving Company, your move will be so seamless that you'll have time to catch a theater performance or explore a museum in your first week here.
---
VI. Food and Drink in San Diego
San Diego's culinary scene is as diverse as its landscape, offering everything from scrumptious seafood to authentic Mexican food.
Mexican Cuisine: Given its proximity to Mexico, it's no surprise that San Diego boasts some of the best Mexican cuisine in the U.S. From roadside taco stands to gourmet Mexican restaurants, the city offers an impressive range of options.
Craft Beer: San Diego is often referred to as "the craft beer capital of America." With more than 130 breweries, it's a beer lover's paradise. Explore some of the city's best breweries, like Stone Brewing, Ballast Point, and AleSmith.
Farmers Markets: San Diego is blessed with a vibrant local farming community, and this is evident in its many farmer's markets. For fresh produce, artisanal food products, and local delicacies, don't miss markets like Little Italy Mercato, Pacific Beach Tuesday Farmers Market, or Ocean Beach Farmers Market.
Dining Experiences: The city's dining scene is diverse and dynamic, with options ranging from high-end restaurants in La Jolla to the seafood eateries of Point Loma and the trendy cafés in North Park.
While planning your move with QShark, consider scheduling some time to explore the city's culinary scene. With the help of professional movers, you'll be settled in and ready to start your culinary adventure in no time.
VII. Living in San Diego: Essentials
Moving to a new city involves more than just exploring its attractions. Here's a quick guide on some essential aspects of living in San Diego.
Cost of Living: San Diego's cost of living is higher than the national average, largely due to housing costs. However, the city offers high quality of life and numerous amenities. For a comprehensive understanding of how much living here might cost, please read our article on how much do movers cost in San Diego.
Safety: San Diego has a lower crime rate than many other major U.S. cities, making it a generally safe place to live. For more information, see our guide on is San Diego safe to live.
Education: San Diego boasts a strong education system, with several high-performing public and private schools. The city is also home to well-regarded institutions of higher learning, such as the University of California, San Diego (UCSD), and San Diego State University (SDSU).
Job Market: San Diego's economy is diverse, with sectors such as healthcare, biotech, education, and defense providing numerous job opportunities. Plus, it's home to several Fortune 500 companies.
Healthcare: San Diego offers top-notch healthcare services, with several nationally ranked hospitals, including UCSD Health, Scripps Mercy Hospital, and Rady Children's Hospital.
Choosing QShark Moving Company for your relocation means you're free to focus on these essentials while we take care of your move.
---
VIII. Conclusion: Making San Diego Your Home
With its welcoming weather, beautiful landscapes, exciting culinary scene, and rich cultural milieu, it's no wonder San Diego is referred to as "America's Finest City." Whether you're an outdoor enthusiast, a history buff, or a foodie, San Diego has something to offer everyone.
At QShark, we know moving can be stressful. That's why we're dedicated to offering you a hassle-free moving experience so you can enjoy your new home immediately. As professional movers, we provide efficient moving services and the necessary resources to help you integrate into your new city. Explore more about San Diego with our informative articles how to move to San Diego and move to San Diego, and get to know the demographics of your new city with our San Diego demographics article.
San Diego is more than just a city—it's a lifestyle. And we can't wait to help you make it your own.
Welcome home!