Fullerton Movers You Can Trust | Qshark Moving Company
Looking for Fullerton movers to make your move stress-free? Look no further than our expert team! Get top-notch moving services today.
Estimate your moving cost for free:

Welcome to Fullerton
$650,000
Median Home Value
Moving To Fullerton?
Moving to a new city is an exciting but challenging experience. You get to explore a new place, make new friends and build a new life. But the moving process can be daunting, especially if you're moving to Fullerton, a beautiful city in northern Orange County, with a rich history, unique weather, and a vibrant economy. That's where a professional moving company in Fullerton like Qshark Moving Company comes in.
Fullerton: A City Steeped in History, Sunshine, and Economic Prosperity
Fullerton, California, founded in 1887, is a city full of charm and history. Known for its beautiful Mediterranean climate, with warm summers and mild winters, it offers a comfortable living environment and affordable prices for its residents. The city's economy is diverse, with education, manufacturing, and retail industries being the major contributors. Fullerton is also home to the prestigious California State University, Fullerton, which attracts students from all over the country.
Before diving into the fun things to do in Fullerton, let's address the elephant in the room: the moving process. We all know that moving can be stressful, but a stress-free moving experience is possible with the help of Qshark Moving Company.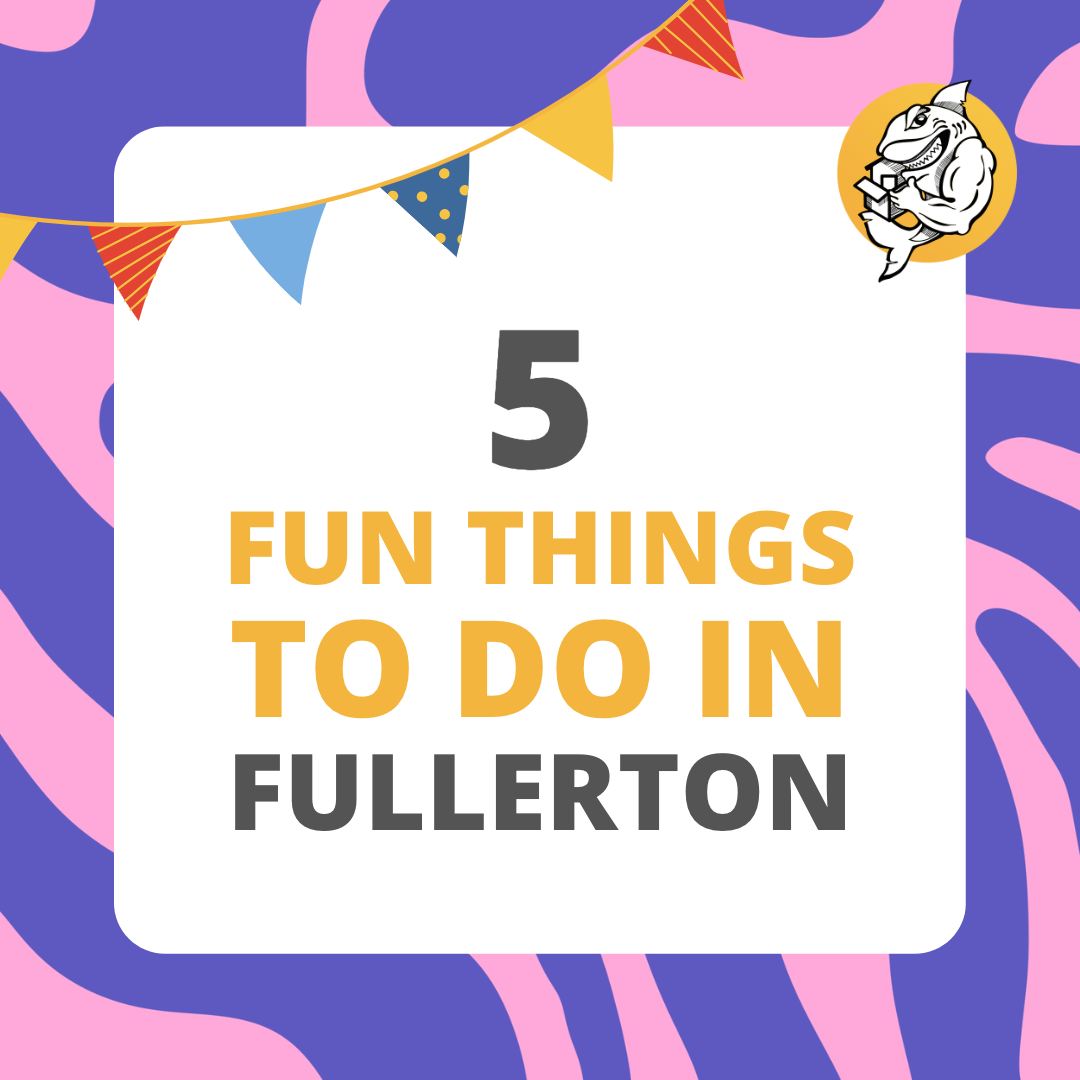 5 Fun Things to Do in Fullerton
Fullerton Arboretum: A 26-acre botanical garden featuring rare plants, beautiful flowers, and tranquil ponds. It's a must-visit for nature lovers and a great place to unwind after the hustle of moving.
Muckenthaler Cultural Center: Immerse yourself in the city's art scene by visiting this historic mansion that now serves as a museum and cultural center, offering art exhibits, concerts, and educational programs.
Fullerton Market: A weekly farmers market in Downtown Fullerton featuring fresh produce, artisanal goods, and live entertainment. It's the perfect place to meet friends and family while supporting local businesses.
Fullerton Train Museum: History buffs will enjoy exploring this museum, which showcases Fullerton's rich railroad history through vintage train cars and interactive exhibits.
Hillcrest Park: A beautiful park with playgrounds, walking trails, and picturesque views of the city. It's an ideal spot for a picnic, a game of frisbee, or just relaxing with a good book.
Now that you're excited about the new location and all the fun activities in Fullerton, it's time to tackle the moving process. And that's where Qshark Moving Company comes in.
The Importance of Choosing the Right Moving Company
Selecting the right moving company is crucial for a successful and stress-free relocation. A reputable and experienced moving company, like Qshark Moving Company, can make all the difference in your moving experience. By choosing a professional team of local movers here, you can trust that your belongings will be handled with care, ensuring that they arrive at your new home in the same condition they left your old one. Furthermore, a reliable moving company can save you time and energy by efficiently managing moving needs throughout the the entire move process, from packing to transportation. They also provide invaluable guidance and support, addressing any concerns you may have during the move. In summary, investing in the right moving company not only alleviates the burden of moving but also gives you peace of mind, allowing you to focus on settling into your new home and embracing your new life in Fullerton.
Why Choose Qshark Moving Company for Your Fullerton Move?
Qshark Moving Company offers a wide range of services to make your move as smooth and hassle-free as possible. Here's what sets them apart:
Long Distance Moving Services: Whether you're moving locally, across the state or cross country, Qshark Moving Company has you covered for a long distance move too. Their professionally trained team of movers will ensure your belongings are transported safely and efficiently.
Packing Services: Don't have the time or energy to pack up your entire home? No problem. Qshark Moving Company offers full service packing and moving services. They'll handle everything from disassembling furniture to packing fragile items with care.
Local Moving: If you're moving within Fullerton or Orange County, Qshark Moving Company specializes in local moves. They'll help you navigate the challenges of a local move, ensuring a seamless transition to your new home.
Piano Moving: Pianos are delicate, valuable, and heavy, making them one of the most challenging items to move. Qshark Moving Company's professional movers have the expertise to transport your piano to your new house safely and securely.
Office Moving: Relocating your business? Qshark offers commercial moving truck and services to minimize downtime and additional costs, ensuring a smooth transition when moving your business. Their team of trained movers is experienced in handling sensitive equipment and valuable office furniture.
What Makes Qshark The Best Professional Movers in Fullerton
At Qshark, we understand that moving can be overwhelming, and that's why we're committed to making the process as easy and stress-free as possible for you. Our movers offer top-notch services at affordable rates, ensuring that you receive the best value for your money. We take pride in our numerous positive reviews, which are a testament to the excellent customer service we provide.
With our fully licensed team, you can rest assured that your belongings will be in safe hands throughout the move. Our transparent and comprehensive free quote system allows you to plan and budget your move with ease. At Qshark Moving Company, we're not just about moving your possessions; we're about making your relocation experience as smooth and enjoyable as possible.
Choose Qshark Moving Company for your move to Fullerton and discover the difference of working with a trusted, reliable, and great customer service-focused moving service. Let us take the stress out of moving, so you can focus on settling into your new home and enjoying all that Fullerton has to offer.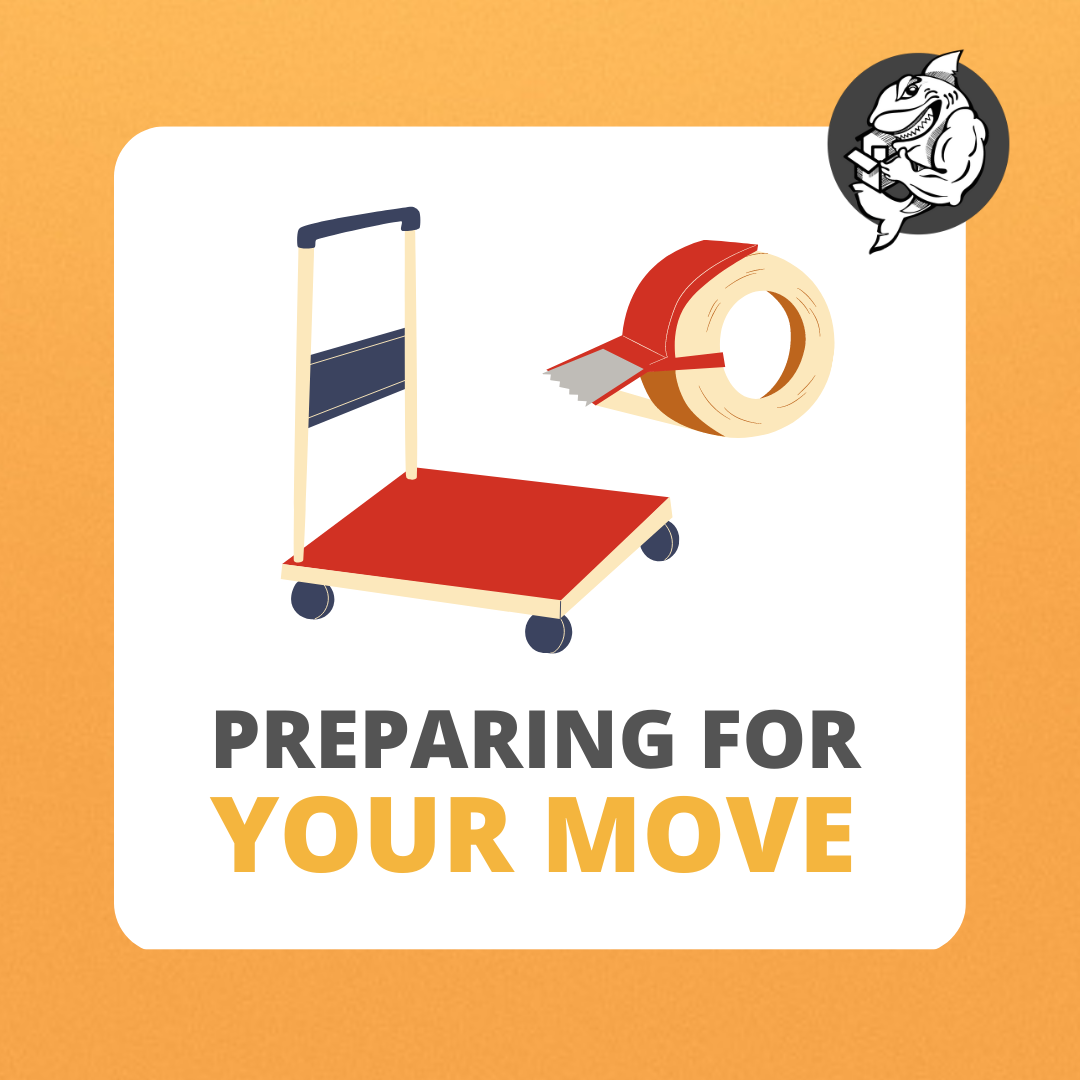 Preparing for Your Move: A Streamlined Approach
Before your move to Fullerton, follow these steps to ensure a smooth and organized move with Qshark Moving Company:
Declutter, Organize, and Inventory: Declutter and organize your belongings to save time, effort, and moving costs. Donate, recycle, or sell items you no longer need. Create an inventory of your possessions for easy tracking and insurance purposes.
Gather Essential Packing Supplies: Collect sturdy boxes, tape, bubble wrap, and other packing materials. Clearly label each box with its contents and destination room. Set aside an essentials box for items needed immediately upon arrival.
Create a Moving Checklist: Plan your move by creating a comprehensive moving checklist that covers all aspects of the moving process, from packing to settling in your new home. This will help you stay organized and ensure nothing gets overlooked.
Frequently Asked Questions About Moving Companies in Fullerton
To help you with your move to Fullerton, we've compiled a list of common questions and answers:
Q: How can I ensure a stress-free moving experience?

A: Start by choosing a reputable moving company like Qshark Moving Company. They'll handle the entire moving process, from packing to transportation, ensuring a smooth and hassle-free experience. Be sure to plan ahead, make a moving checklist, and stay organized throughout the process.

Q: What's the best time of year to move to Fullerton?

A: Fullerton's Mediterranean climate makes it comfortable to move year-round. However, the summer months tend to be busier for the moving companies in Fullerton, so if you're looking for a more relaxed and affordable moving experience, consider moving during the fall or spring.

Q: How much will my move cost?

A: The cost of your move will depend on several factors, such as the distance, the size of your home, and the services you require. Qshark Moving Company offers competitive pricing and a personalized quote based on your specific needs.

Q: How can I prepare for my move?

A: Start by decluttering your home and creating an inventory of your belongings. This will help you determine what to keep, donate, or discard. Next, gather packing supplies, such as boxes, tape, and bubble wrap. For more tips, check out Qshark Moving Company's comprehensive moving guides:
Q: What if I need storage during my move?

A: Qshark Moving Company offers secure moving storage solutions to accommodate your moving storage needs anywhere . Whether you need short-term or long-term moving storage, they've got you covered.
Long Distance Moving Service:
Local Moving Service:
Brea
Buena Park
Cypress
Aliso Viejo
Fountain Valley
La Palma
Laguna Beach
Los Alamitos
Santa Ana
Garden Grove
Yorba Linda
Laguna Niguel
Laguna Woods
Placentia
Villa Park
Stanton