Movers San Clemente | Qshark Moving Company
Need reliable movers in San Clemente? Qshark Moving offers affordable moving services. Contact us for a quote today!
Estimate your moving cost for free:

Welcome to San Clemente
$1,100,000
Median Home Value
Expert San Clemente Movers – Secure & Stress-Free Relocation
At Qshark Moving Company, we've been proudly serving the San Clemente community and surrounding areas since our opening in October 2014. Located at 2618 San Miguel Dr #295, Newport Beach, CA 92660, we have helped over 45,000 people with their moving needs.
Our dedication to providing top-notch moving services has earned us an A+ rating from the Better Business Bureau, a 5-star rating on Yelp, and a 4.8-star rating on Google. Our founder and CEO, Uladzislau Kandybovich, has poured his heart into creating a moving company that puts customer first. Connect with Uladzislau on LinkedIn to learn more about his vision and our company.
Qshark Moving Company is licensed and insured in the state of California, with license number MTR0191490. Our movers are thoroughly background checked and trained using the best industry practices. With 8 years of experience, we are committed to providing a superior moving experience that exceeds your expectations. Our qualifications include specific training programs and certifications to ensure our team is equipped to handle your unique moving needs. To learn more about our licensing agency, visit bhgs.dca.ca.gov.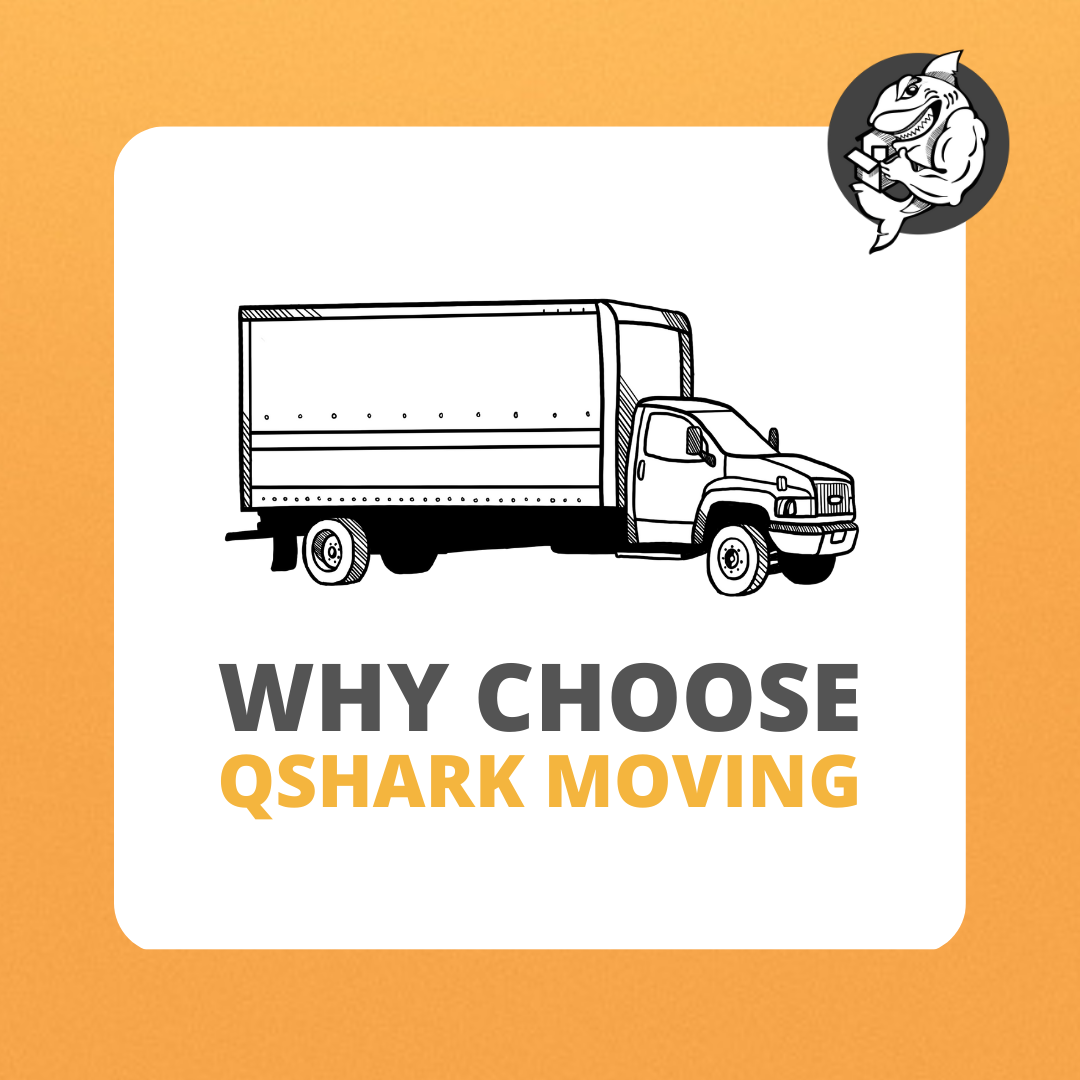 Our Services
At Qshark Moving Company, we offer extensive services to accommodate your unique moving needs. Our experienced team is equipped to handle moves within San Clemente, state, or even countrywide.
Packing and Unpacking
Our house packing services are designed to simplify your moving experience. Our professional packers are skilled in packing a wide variety of items, from fragile glassware to large appliances. We use top-quality packing materials and techniques to ensure the utmost protection for your belongings during transit. By entrusting us with the packing process, you can focus on other important aspects of your move, knowing that your possessions are in capable hands.
Local Moving
Moving furniture can be a daunting task, especially when dealing with large or delicate pieces. Our furniture movers are trained to handle all types of furniture, ensuring that your items are transported safely and efficiently. We take the necessary precautions to protect your furniture, using padding and secure wrapping techniques to prevent any damage during the move. Our team also disassembles and reassembles furniture as needed, making the process seamless and stress-free for you.
Piano Moving Service
Transporting a piano requires specialized expertise and equipment. At Qshark Moving Company, our piano movers are highly skilled in handling pianos of all sizes and types. We understand the delicate nature of these instruments and take every precaution to ensure their safe transportation. From wrapping the piano in protective padding to using specialized equipment for lifting and moving, we go the extra mile to ensure your piano arrives at its destination in perfect condition.
Commercial Moving
Relocating an office involves numerous logistical challenges, from packing and moving sensitive equipment to minimizing downtime for your business. Our San Clemente office movers are experienced in coordinating and executing office moves of all sizes. We provide comprehensive office moving services, including packing, transportation, and setup of your new office space, ensuring a smooth transition with minimal disruption to your business operations. Our team works closely with you to create a customized moving plan that suits your unique needs and schedule.
Long Distance Moving Service
If you're moving long distance, our long distance moving service is just what you need. Our experienced team is equipped to handle moves across the country, ensuring that your belongings arrive safely and on time. We provide comprehensive long distance moving services, including packing, transportation, and unpacking, so you can focus on settling into your new home without the added stress of a long distance move.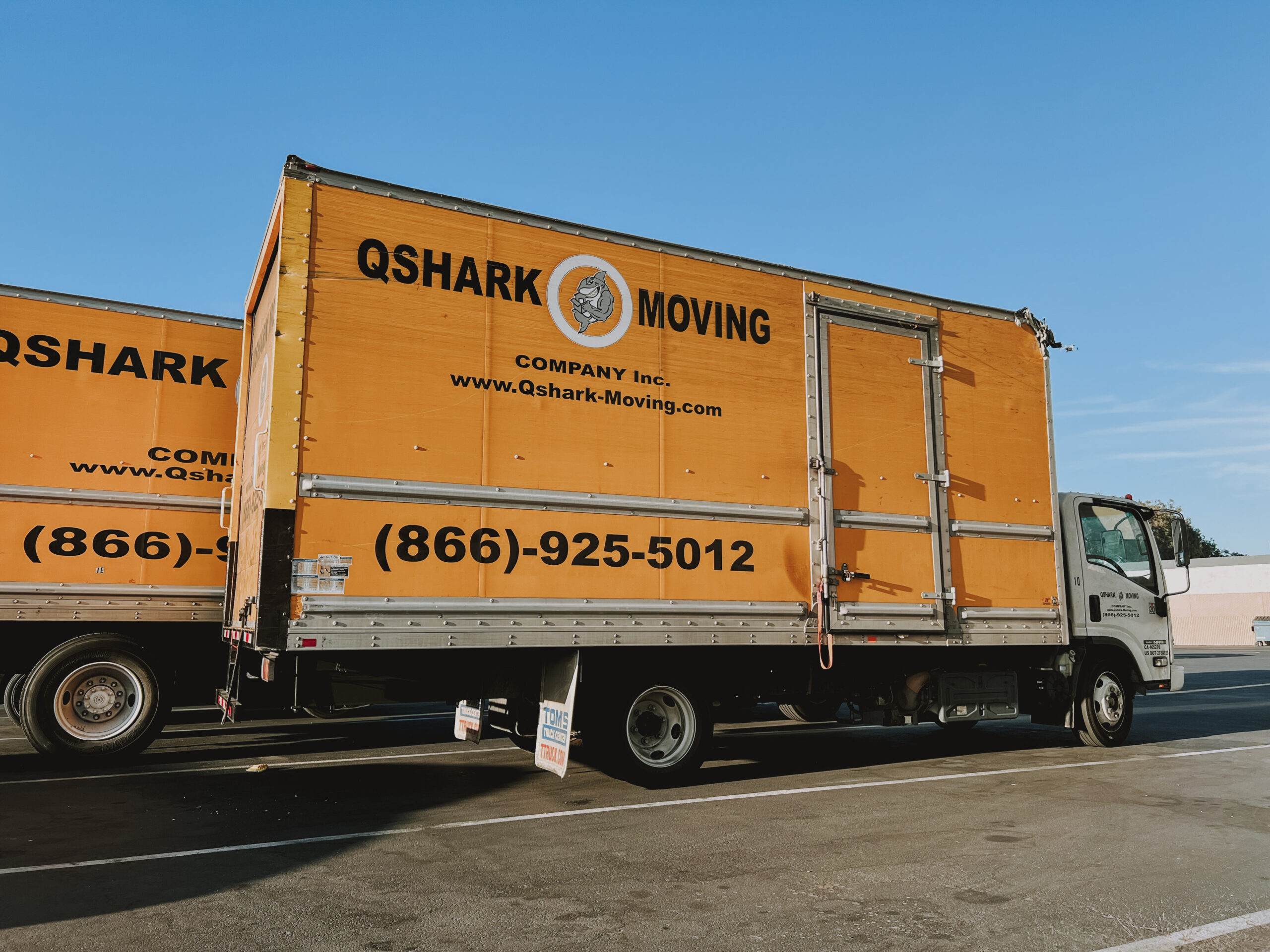 Award-winning Service and Exceptional Customer Experience
At Qshark Moving Company, we are committed to providing exceptional moving services with clear pricing. Our dedication to quality and transparency has earned us numerous accolades and positive testimonials from satisfied customers.
BBB Torch Award for Ethics:
We are proud to be the recipient of the 2022 Torch Award for Ethics from the Better Business Bureau. This prestigious award recognizes companies that demonstrate a commitment to ethical business practices and exceptional customer service. Our team is dedicated to upholding these standards in everything we do, from providing transparent pricing to delivering reliable and efficient moving services.
Customer Reviews:
Our satisfied customers speak for themselves. Here are some recent testimonials from our clients:
★★★★★ Qshark Moving Company provided an excellent moving experience.
Their pricing was clear and transparent, and the movers were professional and efficient. I highly recommend them for anyone looking for reliable movers San Clemente.
- Emily, San Clemente, CA
★★★★★ I was impressed by Qshark's commitment to clear pricing.
They provided a detailed estimate upfront, and there were no surprises or hidden fees. The movers were friendly and skilled, and my move was stress-free. I would definitely use Qshark Moving Company again!
- Mike, Los Angeles, CA
Clear Pricing:
We believe that transparent pricing is essential to providing exceptional moving services. That's why we provide detailed estimates upfront, with no hidden fees or surprises. Our pricing is straightforward and easy to understand, so you know exactly what to expect before, during, and after your move. We accept cash, cards, Zelle, and Venmo, making payment convenient and hassle-free.
At Qshark Moving Company, our commitment to quality and transparency is at the heart of everything we do. Whether you're moving within San Clemente or across the country, you can trust us to provide reliable, efficient, and affordable moving services. With our flexible scheduling and availability from 8 am to 8 pm every day, we aim to accommodate your needs and make your move as convenient as possible.
Everyday Pricing:
Service
Rate (Cash)
Rate (Card)
2 movers + 1 truck
$120
$130
3 movers + 1 truck
$170
$180
4 movers + 1 truck
$220
$230
Truck and Fuel surcharge
$60
Additional Mover
+$50 per hour
Additional Truck
+$75 per hour
Hours Minimum:
3 Hours
Choose Qshark Moving Company for Your San Clemente Move
When it comes to moving in San Clemente, trust the experts at Qshark Moving Company. Our premier moving services, personalized approach, transparent pricing, and extensive range of services make us the top choice for movers in San Clemente, Orange County and San Diego County.
Whether you're moving your household, business, or specialty items, our team of skilled professionals is equipped to handle your move with expertise and reliability. We specialize in commercial moves, long-distance moves, and even offer a free move for select customers. Our moving storage services provide a safe and secure option for storing your items before or after your move.
At Qshark Moving Company, we're dedicated to making your move as stress-free as possible. That's why we offer service in San Clemente and beyond, providing comprehensive moving services tailored to your unique needs. Our San Clemente movers are experienced in navigating the local area, ensuring your move is efficient and hassle-free.
We stand behind our services with a satisfaction guarantee, making our goal to make all customers happy. Our transparent pricing ensures that you know exactly what to expect before, during, and after your move. Trust Qshark Moving Company for your San Clemente move, and discover why we're the premier choice for movers in Southern California.
Contact Us Today
Ready to experience the Qshark Moving Company difference? Contact us at (949) 334-2287 or fill out a quote request form on this page to receive a free, no-obligation estimate for your move. Our friendly and knowledgeable team is eager to assist you and answer any questions you may have!
Long Distance Moving Service:
Local Moving Service:
Brea
Buena Park
Cypress
Aliso Viejo
Fountain Valley
La Palma
Laguna Beach
Los Alamitos
Santa Ana
Garden Grove
Yorba Linda
Laguna Niguel
Laguna Woods
Placentia
Villa Park
Stanton