How To Get Money Back from a Moving Company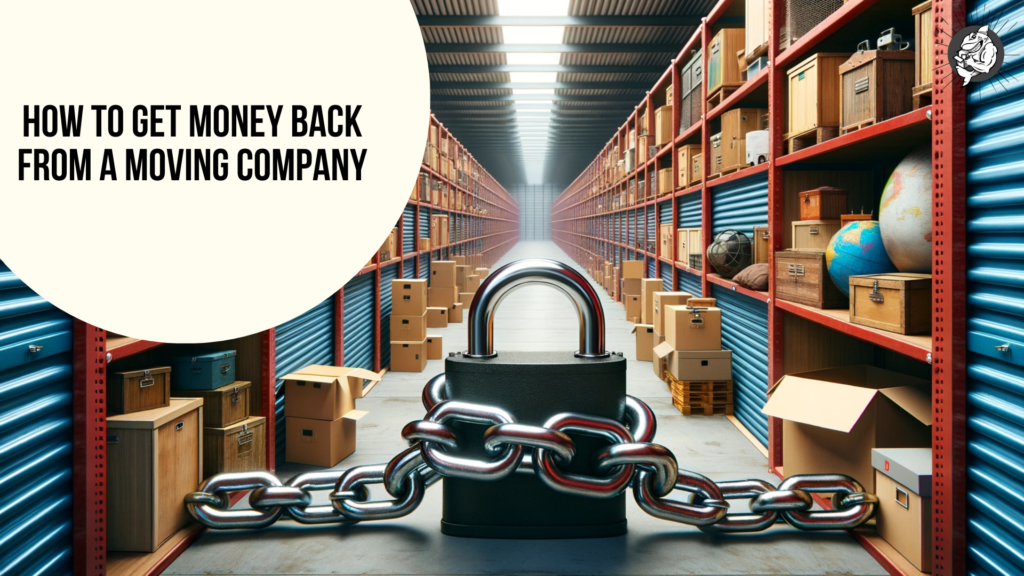 Imagine this: You're all set for your big move from San Francisco to Los Angeles, and then the unthinkable happens. Your movers are late, your antique vase is shattered, and the headache is monumental. In such stressful times, you might wonder how to get deposit back from a moving company. Your hard-earned money shouldn't just vanish into thin air if the service you receive isn't up to par. This guide will walk you through your rights and options for recouping your deposit.
---
Why Moving Companies Ask for Deposits
The Importance of Deposits for Moving Companies
For moving companies operating in busy hubs like San Diego or Orange County, time is money. A deposit ensures they're allocating resources effectively. It covers initial costs like fuel and labor, giving the moving company a financial cushion before the big day.
Refundable vs Non-Refundable Deposits
Here's where it gets tricky. Always ask if your deposit is refundable or non-refundable. Why? Because:
Refundable Deposits: These offer you a safety net. If your plans go awry, you can retrieve the deposit. Perfect for those who are still house-hunting or finalizing job contracts.
Non-Refundable Deposits: These are riskier. Once you pay, the money is gone for good. It is ideal for those with concrete plans and zero chances of cancellation.
| Type of Deposit | Ideal For | Risk Level |
| --- | --- | --- |
| Refundable | Uncertain plans, house-hunting | Low |
| Non-Refundable | Concrete plans, no turning back | High |
Your Legal Rights
Consumer Protection Laws Relevant to Moving Services
Both federal and state regulations bind moving companies. For instance, the Federal Motor Carrier Safety Administration (FMCSA) sets guidelines for interstate moves. State-level consumer protection agencies also have their say, especially for local moves within areas like Rancho Cucamonga or Oakland.
Dispute Resolution Process
Contracts often contain a dispute resolution clause. This outlines how disagreements between you and the moving company will be handled. Methods may include arbitration or mediation. It's crucial to understand these terms before signing anything, especially when you're concerned about how to get deposit back from a moving company. For more info on what you might expect to be charged, explore What Do Most Movers Charge Per Hour?.
| Legal Term | Explanation | Example |
| --- | --- | --- |
| Arbitration | Third-party decides the outcome | Contract clause |
| Mediation | Facilitated negotiation | In-house process |
| Legal consumer rights | Your protections under law | FMCSA guidelines |
---
Steps to Get Your Money Back
Document Everything
The more evidence you have, the stronger your case. Keep all communications, take photos of damaged items, and save any additional charges you incur. This is especially crucial if you're moving to or from busy areas like San Diego or Orange County, where mix-ups can happen easily.
Read the Fine Print
Contracts are binding. Understanding the terms and conditions can save you from pitfalls down the line. Check for clauses about cancellations, penalties, and refunds. You'll find more on preparing your move in our guide on How to Prepare for Movers to Pack.
Contact Customer Service
The first step towards resolution is contacting customer service. It's essential to remain calm but be firm in your demands. Document the conversation, as this can be used as evidence in case of further disputes.
File a Complaint
If the issue isn't resolved through customer service, escalate it. File a formal complaint with the company and consider alerting consumer protection agencies. Get the lowdown on avoiding moving scams from our guide Moving Scams.
---
| Step | Action Plan |
| --- | --- |
| Document Everything | Photos, emails, invoices |
| Read the Fine Print | Know your rights and obligations |
| Contact Customer Service | Initial resolution attempt |
| File a Complaint | Escalate if satisfactory results are not achieved |
How to Avoid Scams in the First Place
Vetting Your Moving Company
Before you even think about deposits, do your due diligence. Whether you're moving within San Francisco or making a long haul to Oakland, the company's reputation is paramount. Check for:
Licenses and Certifications: Verify through FMCSA or state-level agencies.
Reviews: Sites like Yelp and the Better Business Bureau provide valuable insights.
References: A reputable company will gladly offer these.
For a more thorough understanding, check out How to Choose Movers.
Recognizing Red Flags
Here are some signs you should run, not walk, away:
Low-ball Estimates: If it's too good to be true, it probably is.
Cash-only Policy: This could signify a lack of financial accountability.
No In-home Estimates: Reputable companies usually offer this service.
| Red Flag | Why It's Risky |
| --- | --- |
| Low-ball Estimates | Likely to incur hidden charges |
| Cash-only Policy | No paper trail |
| No In-home Estimates | Inaccurate pricing |
Online Resources and Tools: Your Guide on How To Get Money Back from a Moving Company
Navigating the landscape of How To Get Money Back from a Moving Company is easier when you have the right tools. Various online resources can guide you:
Federal Motor Carrier Safety Administration (FMCSA): For checking the credibility of interstate movers.
Better Business Bureau (BBB): To read reviews and see ratings of moving companies in cities like San Francisco or Rancho Cucamonga.
State Consumer Protection Agencies: These agencies can guide you on your legal consumer rights.
Online Forums: Places like Reddit and specialized moving forums can offer anecdotal advice and reviews.
| Online Resource | Purpose | Where to Find |
| --- | --- | --- |
| FMCSA | Credibility Check | Federal website |
| BBB | Reviews and Ratings | Better Business Bureau website |
| Consumer Protection | Legal Guidance | State websites |
| Online Forums | Anecdotal Advice | Reddit, Moving forums |
FAQ Section How To Get Money Back from a Moving Company
What to do when movers cancel at the last minute?
If your movers cancel at the eleventh hour, consult your contract for cancellation policies. You may be entitled to compensation, especially if you've adhered to all the terms. Reach out to regulatory bodies for further actions if needed.
How do I not get ripped off by the moving company?
To avoid getting ripped off:
Research: Extensively vet the company.
Ask Questions: Don't shy away from asking about every detail, including deposit refund policies.
Read Reviews: These give you a glimpse into other customers' experiences.
For more on making your move eco-friendly and smart, see Eco-Friendly Move.