Movers Poway | Fast and Affordable Qshark Moving Company
Choose Qshark Moving for reliable and affordable Movers Poway! Our expert team ensures a stress-free move. Get your free quote today!
Estimate your moving cost for free:

Welcome to Poway
$850,000
Median Home Value
Moving to Poway CA?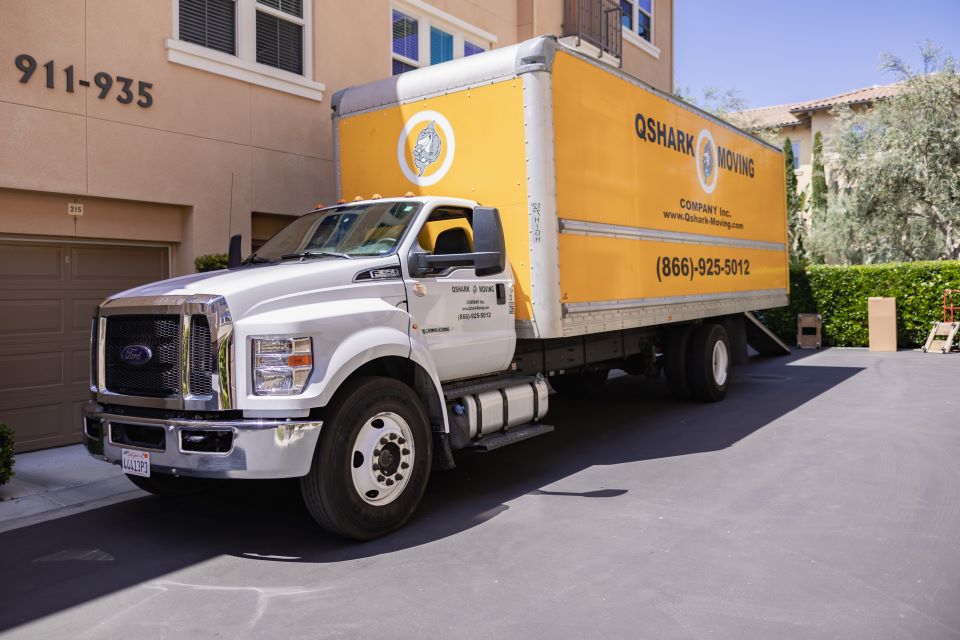 In the heart of Southern California, nestled in the vibrant city of Poway, CA, is QShark Moving Company, one of the most highly-regarded movers in Poway. We are locally owned and operated business and renowned not only as a moving company but also as a top-tier storage company. When residents in Poway hire movers, we top the list for our outstanding professional movers, recognized for our expertise in both local and long-distance moves.
Unlike many moving companies, QShark isn't just about moving boxes from one place to another. We provide a comprehensive moving process, offering packing services with the best packing materials and storage services in well-maintained storage units. Long distance moving is a breeze with QShark, known as the best movers in the Poway area and beyond.
No matter the scope or scale of your moving needs, the great team at QShark ensures a seamless moving service that's unrivaled in the moving industry. Whether it's a local move within Poway or San Diego to San Diego, or you're in need of long-distance movers to transport your household goods to a new house far away, QShark's experienced Poway movers are always ready to do the heavy lifting. Our commitment to providing great customer service, coupled with years of experience, sets them apart from other Poway moving companies.
Qshark Moving Team
For those planning to move, we offer a free estimate, giving you a clear understanding of the moving services involved, without any hidden charges. From your first interaction with us, you'll be greeted with warm, professional service, putting your mind at ease about your moving needs. As a moving company, QShark knows the importance of handling every item with utmost care, be it moving the contents of a compact apartment or an expansive office setup.
QShark's reputation as reliable Poway movers extends beyond the borders of San Diego, serving the wider Southern California region. If you are making a long-distance move or need to relocate within the city, our professional movers are on standby to make your transition as smooth as possible.
Lastly, if you're making a local move and need a moving truck, QShark has you covered. The company prides itself on being more than just a moving company but a partner that understands the significance of moving and how stressful it can be. QShark's Poway movers are dedicated to delivering an experience that emphasizes respect, efficiency, and attention to detail from start to finish. With QShark, moving becomes less of a chore and more of an adventure to your new beginning.
QShark, your Poway moving company, is a diamond among movers, standing tall in the industry as a symbol of quality, reliability, and outstanding customer service.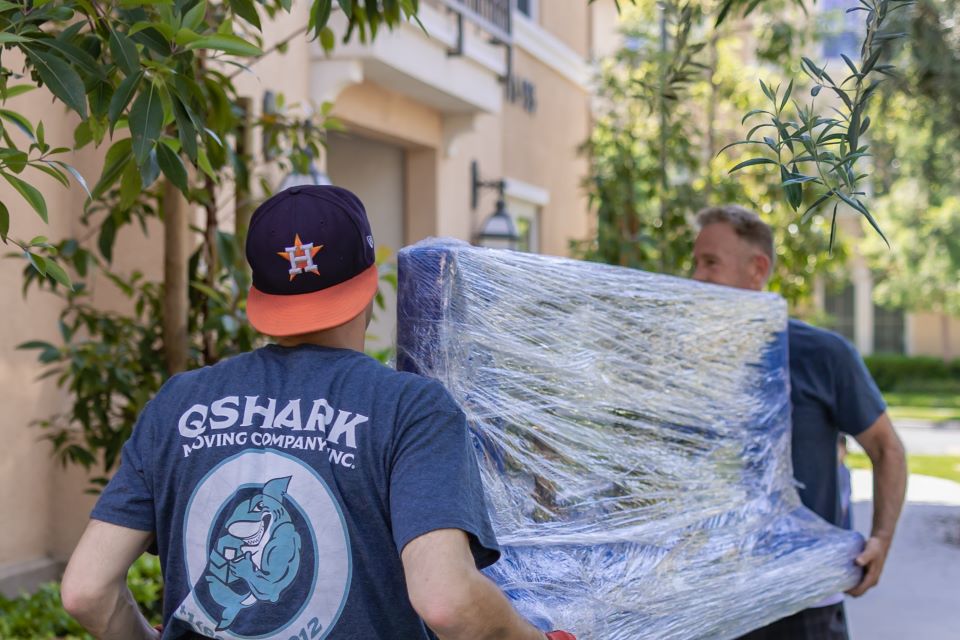 Fun things to do in Poway:
Visit Lake Poway: This scenic lake offers fishing, boating, and hiking trails. You can also rent boats or take a picnic by the water.

Explore the Blue Sky Ecological Reserve: This nature reserve features over 700 acres of hills, valleys, and trails to explore. Keep an eye out for local wildlife, such as coyotes and bobcats.
Check out the Poway Farmers Market: Every Saturday, this market offers fresh produce, handmade crafts, and live music. It's a great way to support local farmers and artisans while enjoying the sunny weather.
Information about moving companies:
When you're planning a move, one of the most important decisions you'll make is choosing a moving company. There are many moving companies in Poway to choose from, and it can be difficult to know which one to trust with your belongings.
One of the key factors to consider when choosing a moving company is the range of services they provide. Some moving companies specialize in local moves, while others offer long-distance moving services. Look for a moving company that provides the specific services you need, whether that's packing and unpacking, loading and unloading, or storage solutions.
Another important factor to consider is the level of experience and professionalism of the movers. Look for a moving company that employs full-time, professional movers who are trained and experienced in all aspects of the moving process. Movers Poway will have the expertise to handle your belongings with care and efficiency, ensuring that your move goes smoothly.
Why choose Qshark Moving Company As your Poway Movers:
If you're looking for a reliable Poway Movers, Qshark Moving Company is a great choice. We provide all types of services including:
Local Moving Services: We offer local moving services in Poway and the surrounding areas.
Long Distance Moving: We can help you move anywhere in the country.
Packing Services: We offer professional packing services to ensure that your belongings are packed safely and securely.
Commercial Moving Services: Qshark Moving Company can help you with your commercial move, whether you're moving your office, warehouse, or retail space.
Over 10 years of moving experience: We've been in business for over 10 years and have the experience to ensure that your move goes smoothly.
Piano Movers: Qsharks Moving Company has the expertise and equipment necessary to move pianos safely and efficiently.
Our satisfied customers have left us over 4000 positive online reviews.
We've been recognized for our outstanding service by several industry organizations.
BBB Torch Award: We've also been honored with the prestigious BBB Torch Award, which recognizes companies that demonstrate exceptional ethics and integrity.
Free Moving quotes, full-service relocation services and highest rated local movers Poway.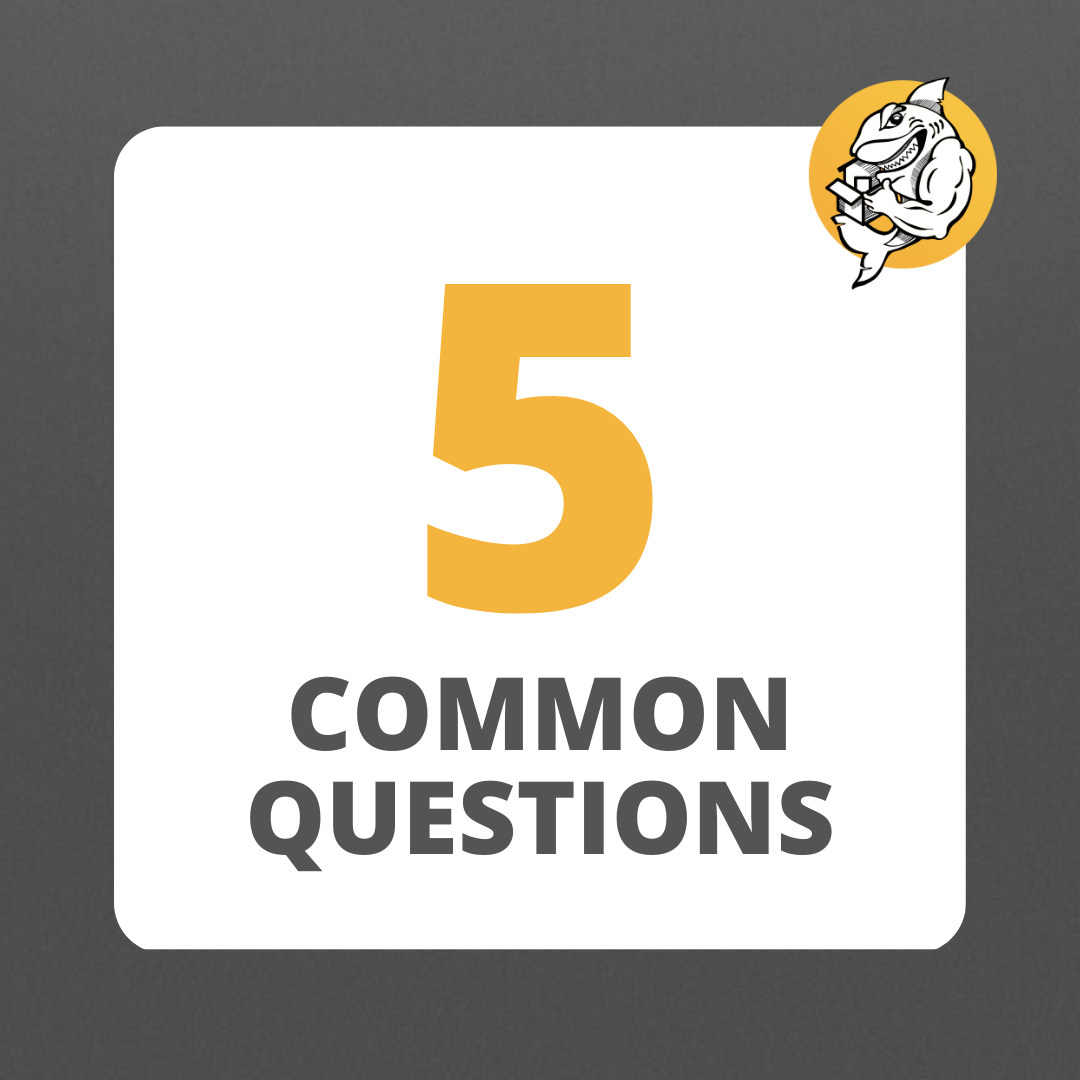 5 Common Questions About Moving:
Q: How much will it cost to move?
A: The cost of your move will depend on several factors, including the distance of your move, the size of your home, and the services you require. Get a quote from your moving company to get an idea of what to expect.
Q: How far in advance should I book my move?
A: It's best to book your move as far in advance as possible to ensure that you can get the dates you want. Try to book at least 4-6 weeks before your move.
Q: Should I hire a professional moving company or do it myself?
A: This depends on your budget and your level of experience. If you have a lot of belongings or are moving long-distance, it's generally best to hire a professional moving company.
Q: How do I pack fragile items?
A: Use plenty of packing material, such as bubble wrap or packing paper, and label the box as "fragile". It's also a good idea to pack fragile items separately from heavier items to prevent damage.
Q: What should I do with my pets during the move?
A: It's best to have your pets stay with a friend or family member during the move. If that's not possible, keep them in a quiet room with their favorite toys and bedding until the move is over.
Local Moving Service
Moving service long distance