Movers San Marcos | Top Rated Qshark Moving Company
Reliable Movers in San Marcos - Qshark Moving Company. From local, long-distance, commercial, to packing service. Contact us for a free quote.
Estimate your moving cost for free:

Welcome to San Marcos
$660,000
Median Home Value
Moving to San Marcos?
San Marcos is a beautiful city located in North County, San Diego. It's a popular place to live, with great schools, a charming downtown area, and lots of things to do. If you're planning to move to or from San Marcos, you need to find a good moving company that you can trust to help you move your things safely.
At Qshark Moving Company, we understand that moving can be stressful, so we've created a guide to help you find the best San Marcos movers. We'll explain what to consider when choosing a mover, what types of services are available, and offer tips to make your move smoother.
Whether you're moving to a new apartment, a larger home, or relocating your business, our guide to San Marcos movers has everything you need to know to make your move a success.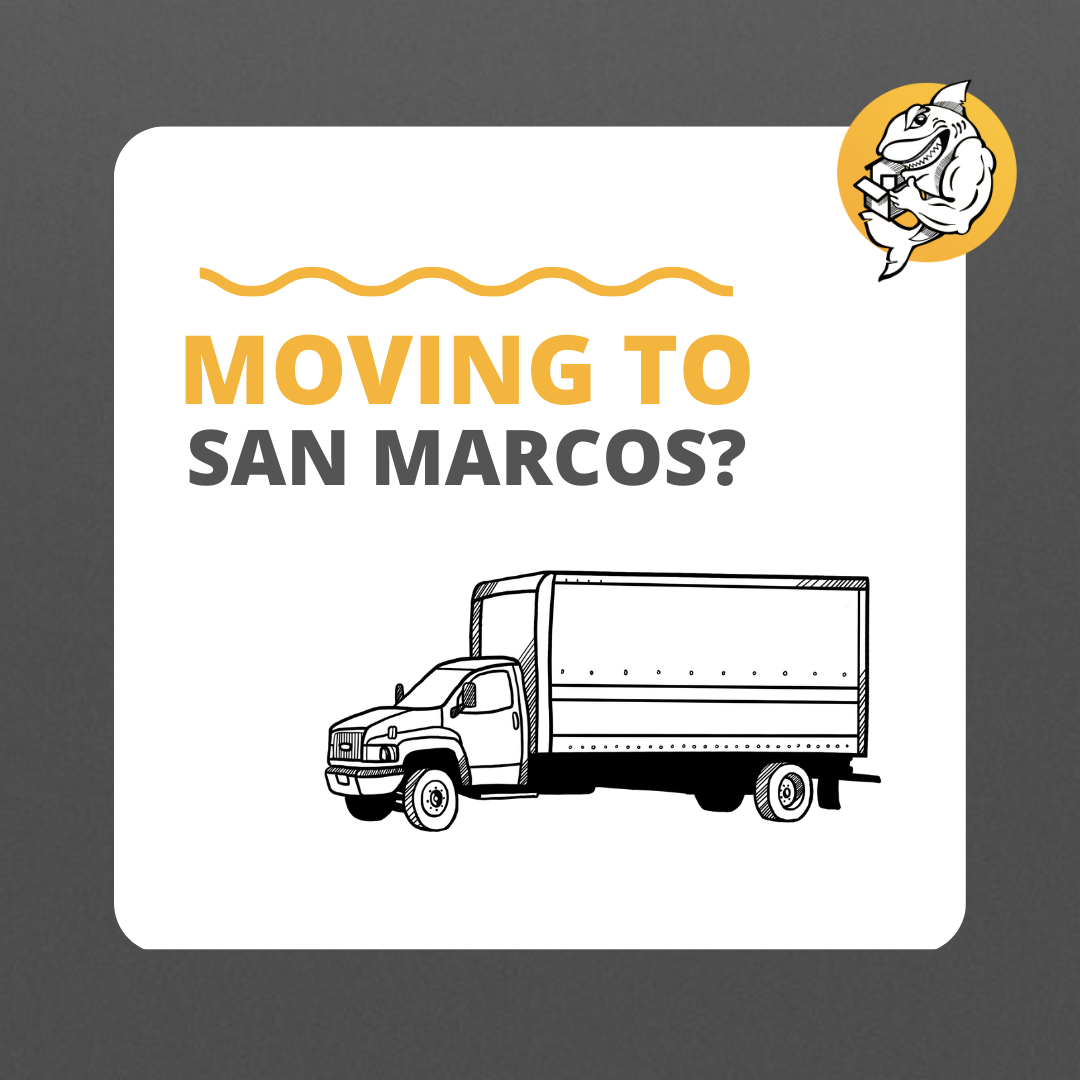 Factors to Consider When Choosing a San Marcos Mover
When choosing a San Marcos mover, there are several factors to consider to ensure that you find a reliable and trustworthy moving company. Here are some of the key things to keep in mind:
Reputation: Look for movers with a good reputation in the community. You can check online reviews or ask for recommendations from friends and family.
Experience: Choose a moving company with experience in the type of move you're making. For example, if you're moving a piano or other specialty items, you'll want to find movers who have experience with these types of moves.
Licensing and insurance: Make sure the movers you're considering are licensed and insured. This protects you in case of any damage or loss during the move.
Services offered: Consider what services the movers offer. Do they offer packing and unpacking services, or just loading and unloading? Do they offer storage options if needed?
Price: Get quotes from multiple San Marcos movers and compare prices. Remember that the cheapest option may not always be the best choice, as it may indicate lower quality service or hidden fees.
By keeping these factors in mind, you'll be able to choose a San Marcos mover that meets your needs and ensures a successful move.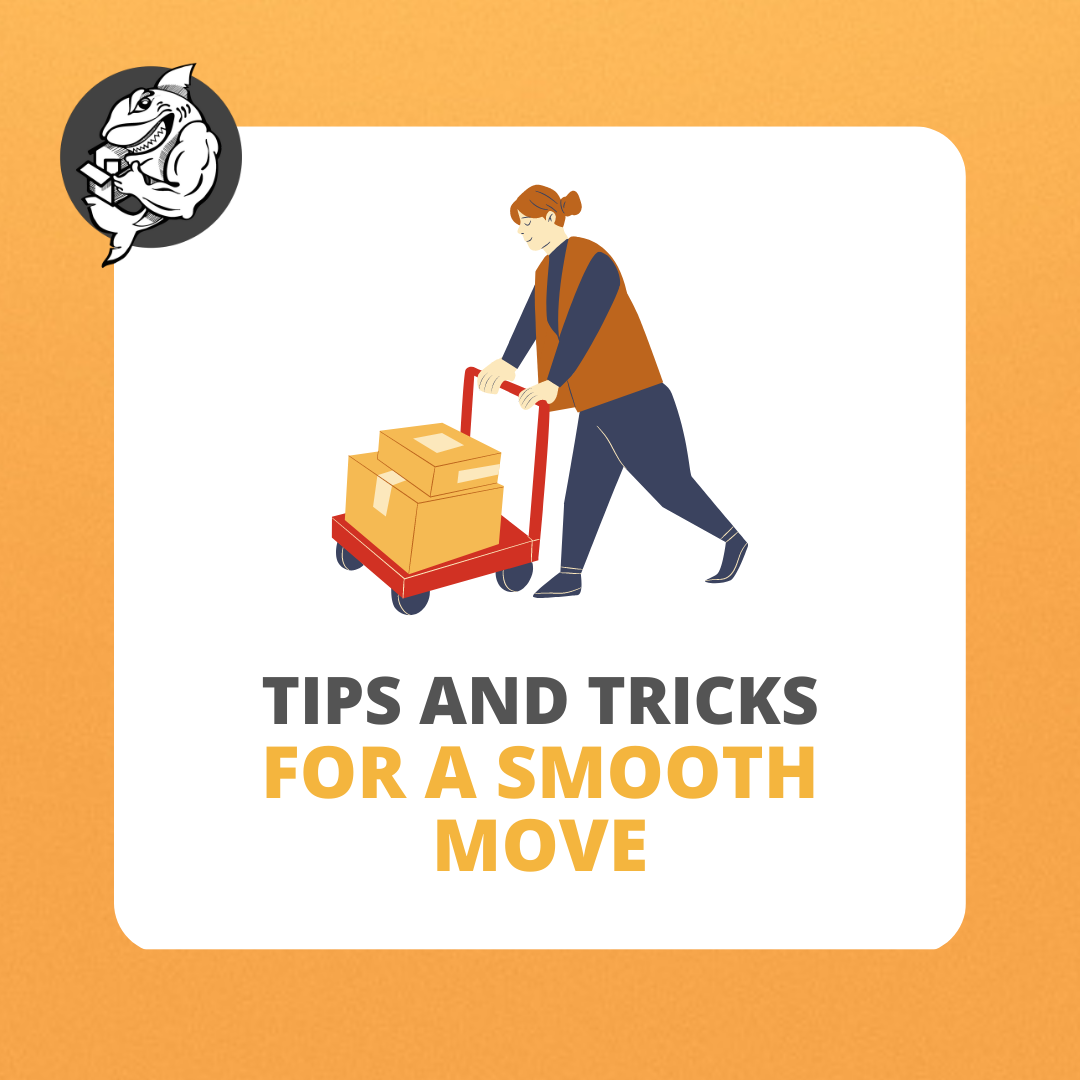 Tips and Tricks for a Smooth Move
Moving can be a big task, but with some planning and preparation, you can make it a lot easier. Here are some tips to help make your move as smooth and hassle-free as possible:
Start early: It's a good idea to give yourself plenty of time to plan and prepare for the move. This can help you avoid last-minute stress and ensure that everything goes smoothly. Try to start at least a few weeks before your moving day.
Declutter: As you prepare to pack up your things, go through your belongings and get rid of anything you no longer need or want. This can make the move easier and save you time and money in the long run. You can donate items to charity or have a yard sale to get rid of them.
Label boxes: When you're packing up your belongings, make sure to label each box with its contents and the room it belongs in. This can make unpacking much easier and save you time and energy. You can use color-coded labels or write directly on the box with a marker.
Pack strategically: As you pack your items, think about how you can pack them safely and efficiently. For fragile items, use plenty of padding and wrap each item individually to avoid damage during the move. Consider hiring professionals for packing services, like those offered by Qshark Moving Company's house packing services.
Hire Professionals: If you're feeling overwhelmed by the idea of moving, you may want to consider hiring a professional moving company. They can help you pack, load, transport, and unload your belongings. Moving company San Marcos like Qshark Moving Company offers Local Moves, furniture moves, piano moves, and office moves to make your move as smooth as possible.
Specialty items: If you have specialty items like a piano, it's important to hire professional piano movers to ensure that they are moved safely and without damage. Qsharks offer piano moving services to make sure your prized instrument arrives at your new home in great condition.
Long Distance Moving: If you're moving a long distance, it's important to understand the costs and logistics involved. Check out Qshark's guide to long-distance moving costs to help you plan and budget for your move. They can help you with moving your belongings across the country with ease.
By following these tips and tricks, you can make your move as smooth and stress-free as possible. If you need professional assistance, Qshark Moving Company is a reliable moving company San Marcos that can help you with all your moving needs.
Local Moving Service
Moving service long distance